Latest topics
»
2018/2019 Lagos State University (LASU) Acceptance Fee Payment Procedure
by
fastliker
Thu Nov 29, 2018 11:30 am
»
WAEC RESULT: Waec Releases 2018 August/September Results | Waec Gce Second series Exam
by
Emmi
Thu Nov 22, 2018 12:35 pm
»
2018/2019 Federal University, Lokoja (FULOKOJA) Postgraduate Admission Form
by
Emmi
Thu Nov 22, 2018 9:37 am
»
2018/2019 Ahmadu Bello University (ABU) Remedial & Basic Studies (IJMB) Admission Lists [1st & 2nd Batch]
by
Emmi
Thu Nov 22, 2018 8:22 am
»
2018/2019 Akwa Ibom State Polytechnic (AKWAIBOMPOLY) HND Admission List
by
Emmi
Thu Nov 22, 2018 7:46 am
»
2018/2019 Akwa Ibom State Polytechnic (AKWAIBOMPOLY) ND Admission List
by
Emmi
Thu Nov 22, 2018 7:31 am
»
2018/2019 Delta State Poly Otefe-Oghara (DESPO) ND Regular, HND & SPAT Admission Lists
by
Emmi
Thu Nov 22, 2018 7:07 am
»
[Download Video] Ayuz – Sho Mi
by
Emmi
Thu Nov 22, 2018 6:51 am
»
[Download Video] DopeNation x DJ Enimoney x Olamide – Naami
by
Emmi
Thu Nov 22, 2018 6:12 am
»
[Download Video] Victor AD – No Idea
by
Emmi
Thu Nov 22, 2018 5:55 am
»
[Download Music] Gentle Dee Ft. Zlatan Ibile – Ninu Aye
by
Emmi
Thu Nov 22, 2018 5:35 am
»
2018 Nov/Dec Neco Gce Government Objective and Essay Questions and Answers | Exam Runs
by
Emmi
Wed Nov 21, 2018 9:47 pm
»
[Download Music] Destiny Boy – One Ticket
by
Emmi
Wed Nov 21, 2018 7:44 pm
»
2018/2019 Obafemi Awolowo University (OAU) Admission List
by
Emmi
Wed Nov 21, 2018 5:55 pm
»
2018/2019 Adeyemi College of Education, Ondo (ACEONDO) Acceptance Fee Details
by
Emmi
Wed Nov 21, 2018 5:48 pm
»
2018/2019 Auchi Polytechnic (AUCHIPOLY) Change of Course Form
by
Emmi
Wed Nov 21, 2018 5:28 pm
»
2018/2019 Imo State Polytechnic (IMOPOLY) HND Regular & Evening Admission Lists
by
Emmi
Wed Nov 21, 2018 5:22 pm
»
2018/2019 Imo State Polytechnic (IMOPOLY) ND Regular & Evening Admission Lists
by
Emmi
Wed Nov 21, 2018 5:16 pm
»
Sule Lamido University (SLU) Maiden Convocation Ceremony Programme of Events
by
Emmi
Wed Nov 21, 2018 5:04 pm
»
Edo State Polytechnic (EDOPOLY) Maiden Convocation Ceremony Schedule & Notice to Graduands
by
Emmi
Wed Nov 21, 2018 4:45 pm
Top posting users this month
[Download Music] Gentle Dee Ft. Zlatan Ibile – Ninu Aye
Thu Nov 22, 2018 5:35 am by Emmi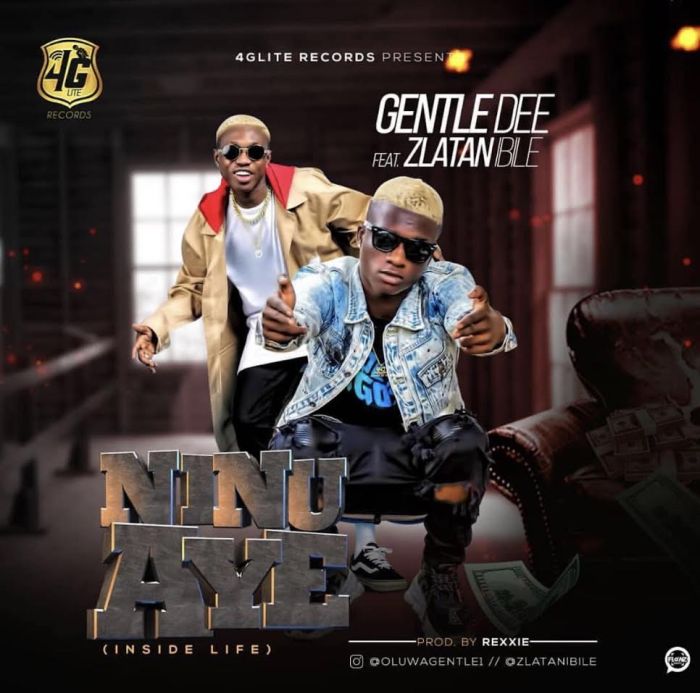 4G Lite Records presents
#GentleDee
as he hits us with an inducing super-b banger titled – "
Ninu Aye (Inside Life)
" featuring the
#Zlatan
Ibile a.k.a
Zanku
.
This beautiful song was produced by
Rexxie
. ENJOY!!!
Listen & Download "Gentle Dee Ft. Zlatan Ibile – Ninu Aye" below:-
---

Do …

[

Full reading

]
Comments: 0
[Download Music] Destiny Boy – One Ticket
Wed Nov 21, 2018 7:44 pm by Emmi
Destiny Boy
Releases "
One Ticket
"  Fuji Cover, SCG Entertainment/Hon Beeccy Music Inc Artiste Took A Total Turn And Gave Us One Of Africa's Most Trending Song One
Ticket The Fuji Version.
The Self Acclaimed Small But Mighty Who Broke Into The Music Scene 2017/As Be So Relentless In Dishing Out His Own Songs And Covers
Listen & Download …
[
Full reading
]
Comments: 0
[Download Music] Yemi Alade – Open, Close
Wed Nov 21, 2018 7:53 am by Emmi
Yemi Alade
is taking her lyrics "Back to back is not beans" seriously! Approximately 24 hours after the release of the authoritative "
Oga
", Alade shocks with another fresh track titled "
Open, Close
".
"Open Close" is a afrobeats banger that treats a sensitive topic. Check on it & Enjoy!!
Listen & Download "Yemi Alade – …
[
Full reading
]
Comments: 0
[Download Music] Yemi Alade – Oga
Wed Nov 21, 2018 7:46 am by Emmi
Yemi Alade
is in an authoritative mood on her new single titled "
Oga
". The highlife and afro-pop fusion number is produced by
Egar Boi
, who also produced Alade's smash "
How I Feel
".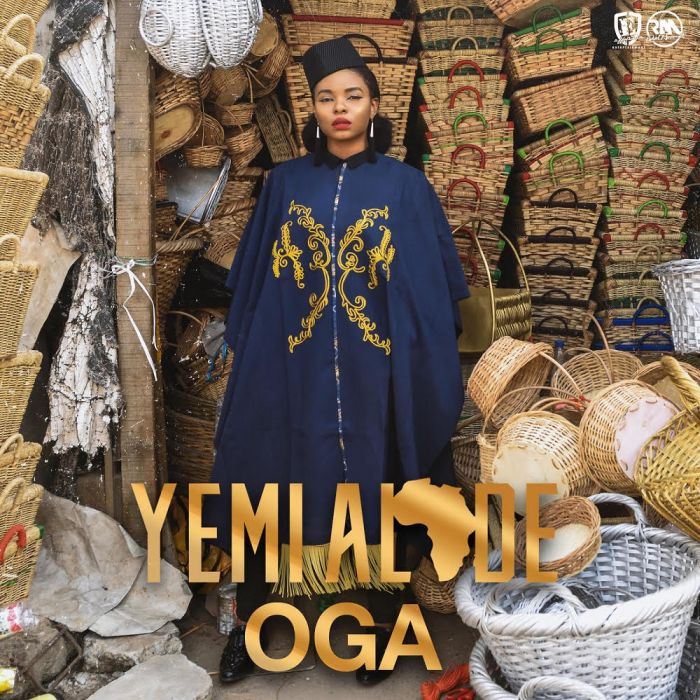 The stellar number shows Alade in her "
Mama Africa
" element, as she easily delivers yet another "bop".
"
Oga
" arrives with an engaging lyric …
[
Full reading
]
Comments: 0
[Download Music] YungPee – This Kind Thing
Wed Nov 21, 2018 3:51 am by Emmi
Henry Tebeda
popularly known as
#YungPee
comes through with a spanking new inspirational single.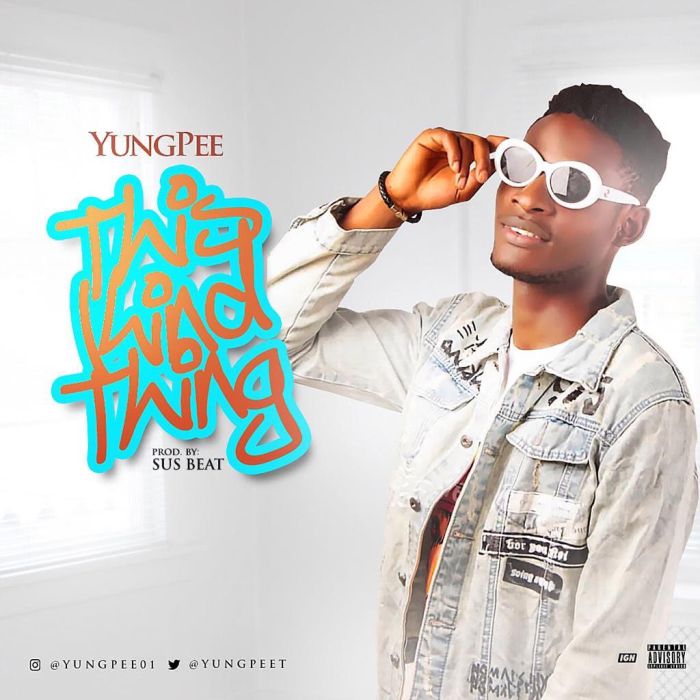 He titles it '
This Kind Thing
', produced by
Sus Beat
.
Listen & Download "YungPee – This Kind Thing" below:-
[
Full reading
]
Comments: 0
emmy

Ultimate goal ✭✭✭✭✭✭

Posts

:

196




Points

:

1331




Reputation

:

15



Hey Great Technicians 
Before I proceed, you may like to know the meaning of Porting or mobile number portability.? 
Mobile number portability
 (
MNP
) or PORTING enables mobile telephone users to retain their mobile telephone numbers when changing from one mobile network carrier to another.
It is popular to switch networks among young people. Sometimes carriers notice real 'porting' craziness in the jumps of subscribers. Such changes are often related to better data package fees or special programs introduced by this or that mobile operator. So let us learn how you can join Glo mobile by porting from MTN network.
Glo Network
The three letters Glo is a short title of the mobile network that is popular in Nigeria. Its full name is Globacom Limited. This is a privately owned telecommunication company. It was created in the summer of 2003. The mobile operator gained popularity in several West-African countries, so it is also known outside Nigeria. The headquarters are located in Lagos.
How to port my MTN to Glo
Both Glo and MTN are GSM networks so you will have no issues while switching one mobile carrier to another one.
Porting to Glo network is 100% free. You have to pay nothing when you want to move to this network from MTN of another carrier in Nigeria.
Here is how to port to GLO from MTN:


Step 1. You will have to use your ID card for porting, so make sure you have made a copy of it before moving forward with this guide.



Step 2. Visit any Glo office in your area. It can be the SIM registration or another zone.



Step 3. Show your ID card copy and explain what you wish to achieve. You'll have to say that you would like to port to Glo and have the old phone number with you (that SIM card must be active).



Step 4. You will get a special 'porting' form that you need to fill in. It is called Port-in MTN since you are switching from this mobile network and want to preserve your old phone number.



Step 5. Once you entered all the information into the form and signed it and are ready to switch, you will have to send the text message with the one word 'Port' to a free phone number 3232.



Step 6. Wait for a while after you will receive a reply to your SMS with thanks for the message and assurance that the company would process your request.



Step 7. Usually, you have to wait for up to 48 hours to complete your request.



Step 8. While you are still at the operator's office, the representative of the mobile network will offer a no-charge SIM card that belongs to Glo network. You'll have to register it.



Step 9. The old MTN SIM card will stop working after your request is completed, but you will receive a text message before this saying that the Glo card is activated. The new SIM will work on your phone, so just install it instead of the previous SIM card.

NOTE 
- Remember to transfer the contacts and messages from the old SIM to a new one since there will be no automatic transferring for you after the switch. This switching service only preserves your previous phone number.
Keep an eye on the interesting offers from different Nigerian mobile networks and remember that switch between GSM networks is pretty fast and simple. With Glo porting, you'll have to stay on this carrier for at least 90 days before you can port again to a different mobile operator
Create an account or log in to leave a reply
You need to be a member in order to leave a reply.
Log in
Already have an account? No problem, log in here.
Log in
---
Permissions in this forum:
You
cannot
reply to topics in this forum