Latest topics
»
2018/2019 Lagos State University (LASU) Acceptance Fee Payment Procedure
by
fastliker
Thu Nov 29, 2018 11:30 am
»
WAEC RESULT: Waec Releases 2018 August/September Results | Waec Gce Second series Exam
by
Emmi
Thu Nov 22, 2018 12:35 pm
»
2018/2019 Federal University, Lokoja (FULOKOJA) Postgraduate Admission Form
by
Emmi
Thu Nov 22, 2018 9:37 am
»
2018/2019 Ahmadu Bello University (ABU) Remedial & Basic Studies (IJMB) Admission Lists [1st & 2nd Batch]
by
Emmi
Thu Nov 22, 2018 8:22 am
»
2018/2019 Akwa Ibom State Polytechnic (AKWAIBOMPOLY) HND Admission List
by
Emmi
Thu Nov 22, 2018 7:46 am
»
2018/2019 Akwa Ibom State Polytechnic (AKWAIBOMPOLY) ND Admission List
by
Emmi
Thu Nov 22, 2018 7:31 am
»
2018/2019 Delta State Poly Otefe-Oghara (DESPO) ND Regular, HND & SPAT Admission Lists
by
Emmi
Thu Nov 22, 2018 7:07 am
»
[Download Video] Ayuz – Sho Mi
by
Emmi
Thu Nov 22, 2018 6:51 am
»
[Download Video] DopeNation x DJ Enimoney x Olamide – Naami
by
Emmi
Thu Nov 22, 2018 6:12 am
»
[Download Video] Victor AD – No Idea
by
Emmi
Thu Nov 22, 2018 5:55 am
»
[Download Music] Gentle Dee Ft. Zlatan Ibile – Ninu Aye
by
Emmi
Thu Nov 22, 2018 5:35 am
»
2018 Nov/Dec Neco Gce Government Objective and Essay Questions and Answers | Exam Runs
by
Emmi
Wed Nov 21, 2018 9:47 pm
»
[Download Music] Destiny Boy – One Ticket
by
Emmi
Wed Nov 21, 2018 7:44 pm
»
2018/2019 Obafemi Awolowo University (OAU) Admission List
by
Emmi
Wed Nov 21, 2018 5:55 pm
»
2018/2019 Adeyemi College of Education, Ondo (ACEONDO) Acceptance Fee Details
by
Emmi
Wed Nov 21, 2018 5:48 pm
»
2018/2019 Auchi Polytechnic (AUCHIPOLY) Change of Course Form
by
Emmi
Wed Nov 21, 2018 5:28 pm
»
2018/2019 Imo State Polytechnic (IMOPOLY) HND Regular & Evening Admission Lists
by
Emmi
Wed Nov 21, 2018 5:22 pm
»
2018/2019 Imo State Polytechnic (IMOPOLY) ND Regular & Evening Admission Lists
by
Emmi
Wed Nov 21, 2018 5:16 pm
»
Sule Lamido University (SLU) Maiden Convocation Ceremony Programme of Events
by
Emmi
Wed Nov 21, 2018 5:04 pm
»
Edo State Polytechnic (EDOPOLY) Maiden Convocation Ceremony Schedule & Notice to Graduands
by
Emmi
Wed Nov 21, 2018 4:45 pm
Top posting users this month
[Download Music] Gentle Dee Ft. Zlatan Ibile – Ninu Aye
Thu Nov 22, 2018 5:35 am by Emmi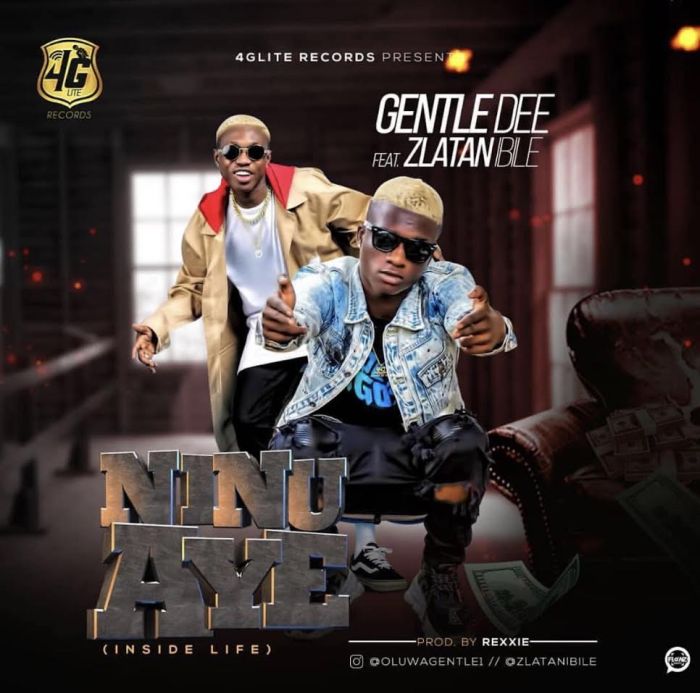 4G Lite Records presents
#GentleDee
as he hits us with an inducing super-b banger titled – "
Ninu Aye (Inside Life)
" featuring the
#Zlatan
Ibile a.k.a
Zanku
.
This beautiful song was produced by
Rexxie
. ENJOY!!!
Listen & Download "Gentle Dee Ft. Zlatan Ibile – Ninu Aye" below:-
---

Do …

[

Full reading

]
Comments: 0
[Download Music] Destiny Boy – One Ticket
Wed Nov 21, 2018 7:44 pm by Emmi
Destiny Boy
Releases "
One Ticket
"  Fuji Cover, SCG Entertainment/Hon Beeccy Music Inc Artiste Took A Total Turn And Gave Us One Of Africa's Most Trending Song One
Ticket The Fuji Version.
The Self Acclaimed Small But Mighty Who Broke Into The Music Scene 2017/As Be So Relentless In Dishing Out His Own Songs And Covers
Listen & Download …
[
Full reading
]
Comments: 0
[Download Music] Yemi Alade – Open, Close
Wed Nov 21, 2018 7:53 am by Emmi
Yemi Alade
is taking her lyrics "Back to back is not beans" seriously! Approximately 24 hours after the release of the authoritative "
Oga
", Alade shocks with another fresh track titled "
Open, Close
".
"Open Close" is a afrobeats banger that treats a sensitive topic. Check on it & Enjoy!!
Listen & Download "Yemi Alade – …
[
Full reading
]
Comments: 0
[Download Music] Yemi Alade – Oga
Wed Nov 21, 2018 7:46 am by Emmi
Yemi Alade
is in an authoritative mood on her new single titled "
Oga
". The highlife and afro-pop fusion number is produced by
Egar Boi
, who also produced Alade's smash "
How I Feel
".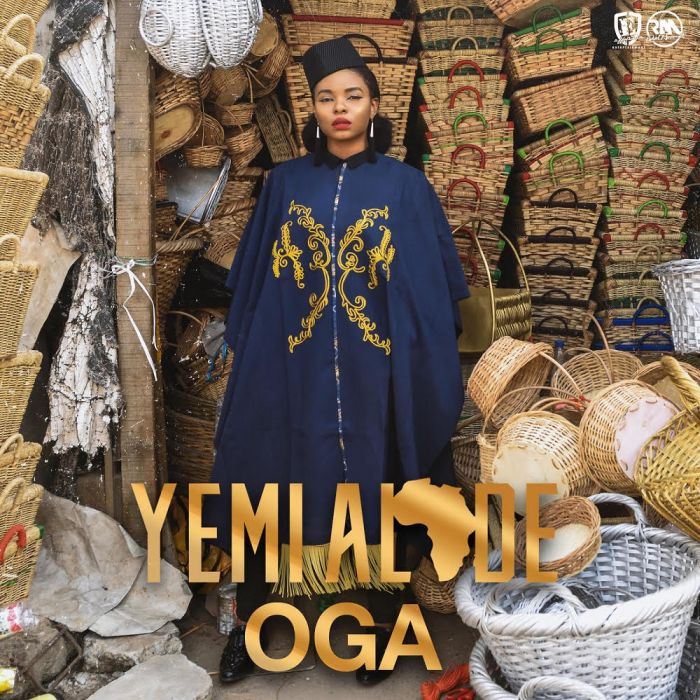 The stellar number shows Alade in her "
Mama Africa
" element, as she easily delivers yet another "bop".
"
Oga
" arrives with an engaging lyric …
[
Full reading
]
Comments: 0
[Download Music] YungPee – This Kind Thing
Wed Nov 21, 2018 3:51 am by Emmi
Henry Tebeda
popularly known as
#YungPee
comes through with a spanking new inspirational single.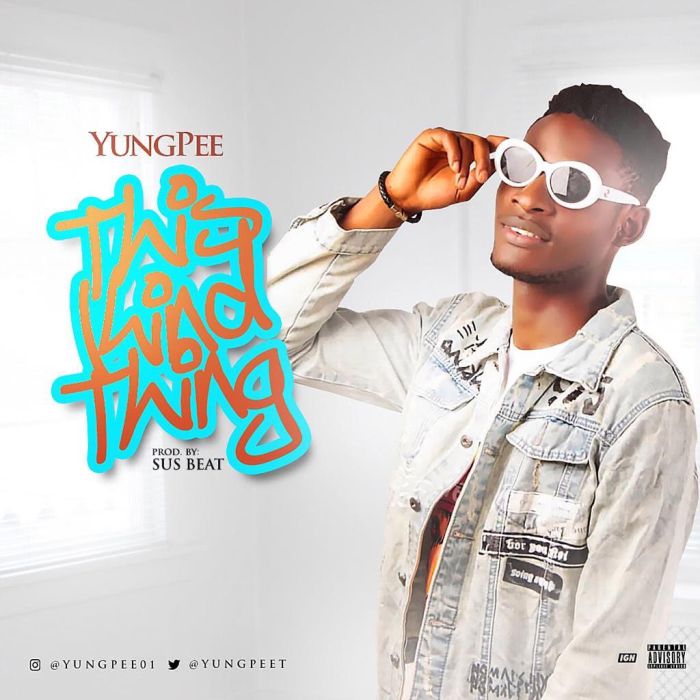 He titles it '
This Kind Thing
', produced by
Sus Beat
.
Listen & Download "YungPee – This Kind Thing" below:-
[
Full reading
]
Comments: 0
Not too long after it was reported that Tekno's girlfriend, Lola Rae, put to birth for him.
Social media influencer, Noble Igwe, tweeted, "he made you stay away from your music to have a baby but he stayed back to push his hustle. life", and people assumed he was referring to
#Tekno
and Lola.
The social media influencer and blogger who was recently in the center of the heated topic about I nternet fraudsters has come out to correct that assumption. In a chat with Sunday Scoop, Noble said;
"I don't shade, I tweet my thoughts in full but these days, I think people claim things. My tweet wasn't directed at them and if it were, I would have mentioned their names.
For example, if I write that, 'New bloggers are all in this game for the negative stories,' or 'Wish some DJs will agree that the music album business is not for them,'
or 'Some fake clothes out here but will complain about piracy,' people would definitely read meanings to it and believe that it is directed at specific persons but it isn't.
People always let their minds dictate what they are thinking. That's what Twitter does; it makes people align their thoughts to things happening around them."
Speaking on his recent tweets which commended the EFCC for the arrest of some alleged internet fraudsters, Igwe said;
"I don't only speak out about 'yahoo-yahoo' boys, I also speak about fraudulent people in government. Fraud is not 'yahoo-yahoo' only; fraud is pastors taking money from congregations and using same to build personal projects.
Fraud is also a government official taking money from the government and buying wheel barrows for people in his local government.
Fraud is taking pictures of items you don't own just to show off on social media, making people steal to compete with you. I think we are failing as a society.
It is sad that people with voices are not speaking out and that may be because we have accepted that the government has let us down and people are basically using every means to cater to their families."
The blogger also stated that he had been getting threats for some of his positions. He said;
"I have gotten a lot of threats on social media. However, I'd always say what I feel about how we can get society working again."
Reacting to insinuations that he reacts to issues that don't even concern him, Igwe retorted;
"What is my business? I am a blogger and that is my work. I guess people that know my fine clothes think I am all about looking nice. I stand for a lot of things."
Create an account or log in to leave a reply
You need to be a member in order to leave a reply.
Log in
Already have an account? No problem, log in here.
Log in
---
Permissions in this forum:
You
cannot
reply to topics in this forum