[Download Music] Slyzay – Come Online (Prod. by Antras)
Mon Aug 20, 2018 11:51 am by emmy
Music Mp3 titled '' Come Online'' By Slyzay produced By Antras,  Click the below link to download Come Online By Slyzay. 
From the stables of Kimzy Nation/ Black Mind Media comes Slyzay real names Liadi Oluwanisola, born in Orile, Lagos state in his debut single.
He titles this new streets certified banger "Come Online", produced by …
[
Full reading
]
Comments: 0
[Download Music] Control Traffic By Barb West
Mon Aug 20, 2018 11:29 am by Emmi
Download Music titled ''Control Traffic'' By Barb West , Click the below link to download  and enjoy Control Traffic
. 
Fast rising Nigerian Afro hip hop and songwriter, Abioye Babatunde David aka Barb West drop a major single title 'Control Traffic' the Nigerian born musician & producer alerted his social media fans, when he will drop …
[
Full reading
]
Comments: 0
[Download Music] ABI By David Millz
Mon Aug 20, 2018 11:08 am by issac
Music Mp3 ''ABI By David Millz, Hit the download link below to enjoy ABI By David Millz. 
Nigerian rising star, David Mills born Longe Oluwafemi is here with new single titled "ABI", a song written by himself and produced by Dicey.
The Lagos based Afro Pop Musician is set for the last quarter of 2018 as he plans to release more …
[
Full reading
]
Comments: 0
[Download Music] AY Baddest Ft. Jamo Pyper – Aduke (Prod. by IFYSong)
Sun Aug 19, 2018 8:32 am by Emmi
Download Music Mp3 titled ''Aduke By AY Baddest featured Jamo Pyper'' Click the link below to download the hit song. 
Ayobamidele Oluwasegun Aka AY Baddest rise to the music scene has been astronomical, following the release of his first single "My Heart" which received various positive reviews
His fans and music lovers can't help …
[
Full reading
]
Comments: 0
[Download Music] Dr. Paul Ft. Prospa Ochimana – Yahweh (Remix)
Sun Aug 19, 2018 8:09 am by Emmi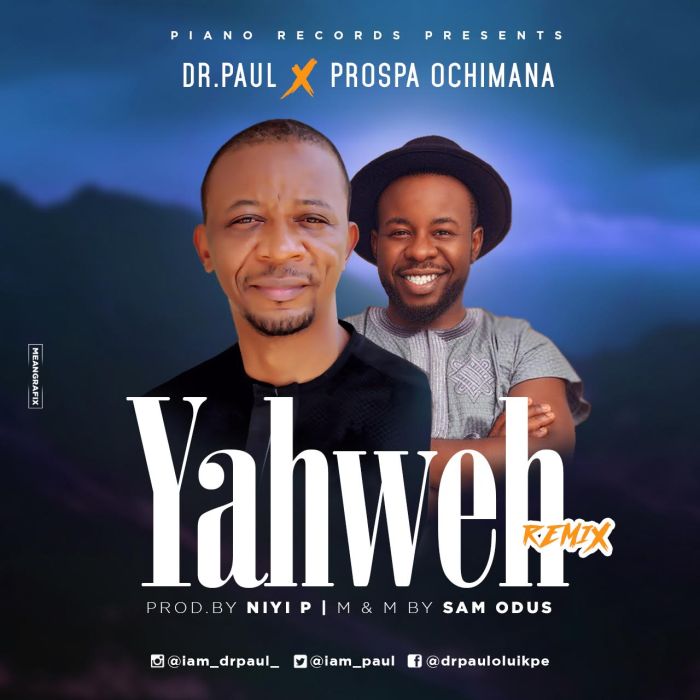 Dr. Paul has just dropped the much anticipated Yahweh (Remix) featuring Prospa Ochimana, the much beloved Ekwueme exponent.
Dr. Paul's original song Yahweh has trended far and wide across the world and blessed lives and nations, hence the desire to issue this remix so the world could experience another dimension of the song.
Produced by …
[
Full reading
]
Comments: 0
Linda Ikeji has tapped on the motivational side of herself, and has taken time to enjoin her her followers on social media to take the path of success by working really hard to earn it.
In her latest post Instagram, Linda Ikeji, as her custom is, has once again encourage her followers to not be discouraged when things are going wrong but keep moving till things get bright.
First she share this epic throwback photo above, then she went ahead to tell the story behind the photo.
Read below:-
"I bought this car in 2007. It cost 700k back then but I made a down payment of 350k to pay the remaining 3 months later. After 3 months, I'd been able to pay only 100k of the remaining 350k & the car owner came to my house one day to seize the car. Lol.
Also Read
>>
Linda Ikeji has Finally Moved To Her Baby Daddy's House (See Photos)
I can laugh now but it wasn't funny back then. I remember my dad followed me to the man's house to beg for him to return it to me and give me more time.
The man refused. So I was carless for about 2 months but because I knew how important having a car was to my business (I was always running around), I knew it was top priority to raise the balance.
"I had a modeling agency back then and so I started going to bother all the ad agencies owing me money. I became a nuisance at their offices…lol.
Before I'd wait for them to call and ask me to come collect my cheque but now, I wanted the money now now. Some managed to give me, some didn't but I was finally able to raise the 250k balance & got my car back.
"Fast forward to 5 years later. Between 2012 to 2018, I've probably bought about 15 cars for family, friends and staff. And none was 700k…lol.
"Seeing this photo again brought back memories and reminded me of how God works. And how your life can change from not having enough to having so much, you can share with others.
"You life can change for the better in an instant and that instant can last forever. Just remember to always hold on to God. He's watching. He's seeing your struggles and one day, He'll hold your hands and never let go. .
"God is holding my hand so much right now that I was able to solely finance lindaikeji.tv from advertising money made from another platform he blessed me with…lindaikejisblog. All the crazy equipment we have, studios, office, mansion, content, manpower etc was solely financed 100% by LIB.
"God works in ways we sometimes don't understand! He can make you wait. I waited for 14 years. He hasn't forgotten you. Be patient. He listens
Also Read
>>
Popular Nigeria Female Blogger Linda Ikeji Set To Move Out Of Her N450Million Banana Island Mansion Into Her Baby Daddy's House (Photos)
He's watching. And He will eventually come to hold your hands when it's your turn. And when he does, your life will never be the same. Just never stop believing in Him. Your time is near. I declare God's enormous blessings into your life. Say amen!"
Create an account or log in to leave a reply
You need to be a member in order to leave a reply.
Log in
Already have an account? No problem, log in here.
Log in
---
Permissions in this forum:
You
cannot
reply to topics in this forum