[Download Music] GOC – My Money
Wed Oct 17, 2018 11:37 am by Emmi
Budding new act,
#GOC
made his debut appearance in the music scene with this song tittled "
My Money
".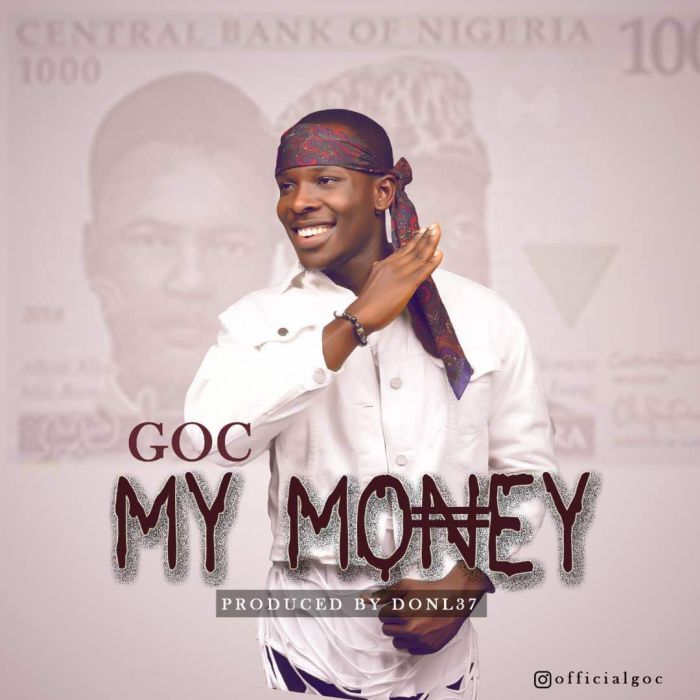 My Money is a mid tempo afro beat song, that sure turns you on in a little time after vibing to it.
The synergy between GOC and producer, DonL37 came out as a perfect blend! You all need to cop this one.
Listen & Download "GOC – …
[
Full reading
]
Comments: 0
[Download Music] Shakar EL – OliMango
Wed Oct 17, 2018 10:16 am by Emmi
Romance dey Sweet with Finance!!! Now this is what you call an International Local vibes,
Shakar EL
a.k.a Shakar nwa Mama comes thru Heavy with this Dancehall tune laced with some HighLife elements titled
OliMango
.
You can call it a typical cross border Banger because you can be jamming to it somewhere in Enugu, Nigeria enjoying isi ewu and …
[
Full reading
]
Comments: 0
[Download Music] D2 – Bless Me
Wed Oct 17, 2018 9:59 am by Emmi
D2 NATION
Present Ajao Oladimeji Eniola popularly known as "
#D2
" in a new single titled
Bless Me.
D2 hits the music industry with the Track that Rocks the Nation, All Clubs and all Entertainment Zone, Produced by Da Piano, they both came through on the single, Listen and share your thoughts.
#Enjoy
!!!
Listen & Download …
[
Full reading
]
Comments: 0
[Download Music] Levis Pepe – Ma Loud E
Tue Oct 16, 2018 12:37 pm by Emmi
Young and rising act – Levis Pepe who was born in Gbongan came through with his new single after realesing 'Jembe'.
This new tune is titled – Ma Loud E. ENJOY!!
Listen & Download "Levis Pepe – Ma Loud E" below:-
[
Full reading
]
Comments: 0
[Download Music] Rum D – Lero
Tue Oct 16, 2018 11:51 am by Emmi
Versatile singer
Rum D
returns with "
Lero"
a quick follow up to his Recently released "
Maye
".
Rum D don't seems to be taking any chill, Two dope singles released back to back is a sign of his readiness to take the industry by storm.
Lero is one of those Motivational/Prayer song that will always keep you going. The song is on the …
[
Full reading
]
Comments: 0
Snows

Ultimate goal ✭✭✭✭✭✭

Posts

:

295




Points

:

1542




Reputation

:

15



Hello and welcome to
@snows
web design tutorials hosted on 9jatechs.ga
This is my second php post here,(i have not been encouraged by your responses to do more am so sorry).
IMPORTANT NOTE :
In this tutorial it is believed that you are already conversant with the basic usage of a computer system.
In this tutorial it is believed that you already know the basics of Html (preferably css too)
A simple basic tutorial about installing php i will state here but link to an external better tutorial i will give.
Please try your best to make these lessons interactive this will encourage and inspire me and other developers that will be joining this train.
WHAT YOU WILL NEED:
XAMPP software (WAMP is good too)
Your best IDE(NOtepad++)
Your Favorite Browser (chrome,Firefox)
Have YOU installed PHP?
Before you can run php on your computer you need to install apache,php on your computer and if you want to deal with storing and retrieving data you will need to install sql too,YOu see installing these modules one by one is very tasky thing.
thats why someone or some group of people have combined everything together into a single package one is XAMPP and WAMP,In this tutorial i will be using WAMP.
START YOUR SERVERS: After installing WAMP successfully you need to start your severs(services) so as to make you php codes work in your browser.
Search for WAMP icon on your desktop
It may prompt you to allow Admin access Press Allow or yes or oui

it wont provide you any GUI thats cool just goto your task bar your WAMP icon is waiting for you there.
click on it and click on start all services
click on localhost
if it opens your browser and displays a WAMP page yaaaaay! IT WORKED!!!.
HOW IT WORKS:
Am going to use an example to explain this ,imagine you want to create a blog ,you have successfuly created a nice template and all, then you start to wonder how will i make posts everyday without the need to write new html pages ,code code code code haaaaaa, This is why i think PHP was introduced with php,with PHP you can put life into your static (dead) html pages by making them work themselves ,you can add posts,delete ,edit ,ban user,add user ,block comments and so on all by using php, php has alot of stuffs that i can only explain the 10 or more years projects with just a blog. (oops the lines are getting too long lets get don to business)
CREATE A DATABASE FIRST: The reason why i love to create my databases first is becasue it tells you what you will do next n your php codes.
To create a database:
Open your browser
navigate to
http://localhost/phpmyadmin/
click on databases and input you database name into the text box (am going to use school)
After you have successfully created your database click on it at the left bar menu
click on sql
input this into the large text box
db code
Thats all you now have your tables and database set.
OPEN YOUR NOTEPAD++
You need to create five files in c:/wamp/www/[site here]
connect.php
index.php
mainpage.php
reg.php
connect.php: This is where you put all your database connection.
http://pastebin.com/AEqGi3nG
index.php:This is the page where Your users will login
http://pastebin.com/zUAYq0Xx
Register.php:Thiis is where your users will signup.
http://pastebin.com/WFzS1JA4
mainpage.php: this is the page users will see when they login successfully
welcome a user here
Pheeeeww!!!
In case you have any problems with this indicate below ill reply within few minutes or more.

i could not post all the codes here due to site issues. so bear with me for this
in case you find any problem with the codes too please indicate.
and you can request for the ready made project files in a zipped folder by indicating too.
​
Create an account or log in to leave a reply
You need to be a member in order to leave a reply.
Log in
Already have an account? No problem, log in here.
Log in
---
Permissions in this forum:
You
cannot
reply to topics in this forum