Latest topics
»
2018/2019 Lagos State University (LASU) Acceptance Fee Payment Procedure
by
fastliker
Thu Nov 29, 2018 11:30 am
»
WAEC RESULT: Waec Releases 2018 August/September Results | Waec Gce Second series Exam
by
Emmi
Thu Nov 22, 2018 12:35 pm
»
2018/2019 Federal University, Lokoja (FULOKOJA) Postgraduate Admission Form
by
Emmi
Thu Nov 22, 2018 9:37 am
»
2018/2019 Ahmadu Bello University (ABU) Remedial & Basic Studies (IJMB) Admission Lists [1st & 2nd Batch]
by
Emmi
Thu Nov 22, 2018 8:22 am
»
2018/2019 Akwa Ibom State Polytechnic (AKWAIBOMPOLY) HND Admission List
by
Emmi
Thu Nov 22, 2018 7:46 am
»
2018/2019 Akwa Ibom State Polytechnic (AKWAIBOMPOLY) ND Admission List
by
Emmi
Thu Nov 22, 2018 7:31 am
»
2018/2019 Delta State Poly Otefe-Oghara (DESPO) ND Regular, HND & SPAT Admission Lists
by
Emmi
Thu Nov 22, 2018 7:07 am
»
[Download Video] Ayuz – Sho Mi
by
Emmi
Thu Nov 22, 2018 6:51 am
»
[Download Video] DopeNation x DJ Enimoney x Olamide – Naami
by
Emmi
Thu Nov 22, 2018 6:12 am
»
[Download Video] Victor AD – No Idea
by
Emmi
Thu Nov 22, 2018 5:55 am
»
[Download Music] Gentle Dee Ft. Zlatan Ibile – Ninu Aye
by
Emmi
Thu Nov 22, 2018 5:35 am
»
2018 Nov/Dec Neco Gce Government Objective and Essay Questions and Answers | Exam Runs
by
Emmi
Wed Nov 21, 2018 9:47 pm
»
[Download Music] Destiny Boy – One Ticket
by
Emmi
Wed Nov 21, 2018 7:44 pm
»
2018/2019 Obafemi Awolowo University (OAU) Admission List
by
Emmi
Wed Nov 21, 2018 5:55 pm
»
2018/2019 Adeyemi College of Education, Ondo (ACEONDO) Acceptance Fee Details
by
Emmi
Wed Nov 21, 2018 5:48 pm
»
2018/2019 Auchi Polytechnic (AUCHIPOLY) Change of Course Form
by
Emmi
Wed Nov 21, 2018 5:28 pm
»
2018/2019 Imo State Polytechnic (IMOPOLY) HND Regular & Evening Admission Lists
by
Emmi
Wed Nov 21, 2018 5:22 pm
»
2018/2019 Imo State Polytechnic (IMOPOLY) ND Regular & Evening Admission Lists
by
Emmi
Wed Nov 21, 2018 5:16 pm
»
Sule Lamido University (SLU) Maiden Convocation Ceremony Programme of Events
by
Emmi
Wed Nov 21, 2018 5:04 pm
»
Edo State Polytechnic (EDOPOLY) Maiden Convocation Ceremony Schedule & Notice to Graduands
by
Emmi
Wed Nov 21, 2018 4:45 pm
Top posting users this month
[Download Music] Gentle Dee Ft. Zlatan Ibile – Ninu Aye
Thu Nov 22, 2018 5:35 am by Emmi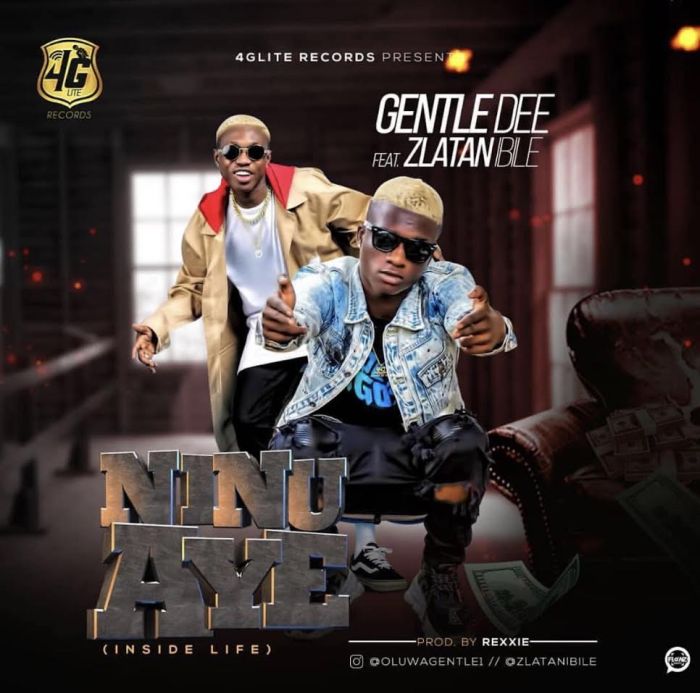 4G Lite Records presents
#GentleDee
as he hits us with an inducing super-b banger titled – "
Ninu Aye (Inside Life)
" featuring the
#Zlatan
Ibile a.k.a
Zanku
.
This beautiful song was produced by
Rexxie
. ENJOY!!!
Listen & Download "Gentle Dee Ft. Zlatan Ibile – Ninu Aye" below:-
---

Do …

[

Full reading

]
Comments: 0
[Download Music] Destiny Boy – One Ticket
Wed Nov 21, 2018 7:44 pm by Emmi
Destiny Boy
Releases "
One Ticket
"  Fuji Cover, SCG Entertainment/Hon Beeccy Music Inc Artiste Took A Total Turn And Gave Us One Of Africa's Most Trending Song One
Ticket The Fuji Version.
The Self Acclaimed Small But Mighty Who Broke Into The Music Scene 2017/As Be So Relentless In Dishing Out His Own Songs And Covers
Listen & Download …
[
Full reading
]
Comments: 0
[Download Music] Yemi Alade – Open, Close
Wed Nov 21, 2018 7:53 am by Emmi
Yemi Alade
is taking her lyrics "Back to back is not beans" seriously! Approximately 24 hours after the release of the authoritative "
Oga
", Alade shocks with another fresh track titled "
Open, Close
".
"Open Close" is a afrobeats banger that treats a sensitive topic. Check on it & Enjoy!!
Listen & Download "Yemi Alade – …
[
Full reading
]
Comments: 0
[Download Music] Yemi Alade – Oga
Wed Nov 21, 2018 7:46 am by Emmi
Yemi Alade
is in an authoritative mood on her new single titled "
Oga
". The highlife and afro-pop fusion number is produced by
Egar Boi
, who also produced Alade's smash "
How I Feel
".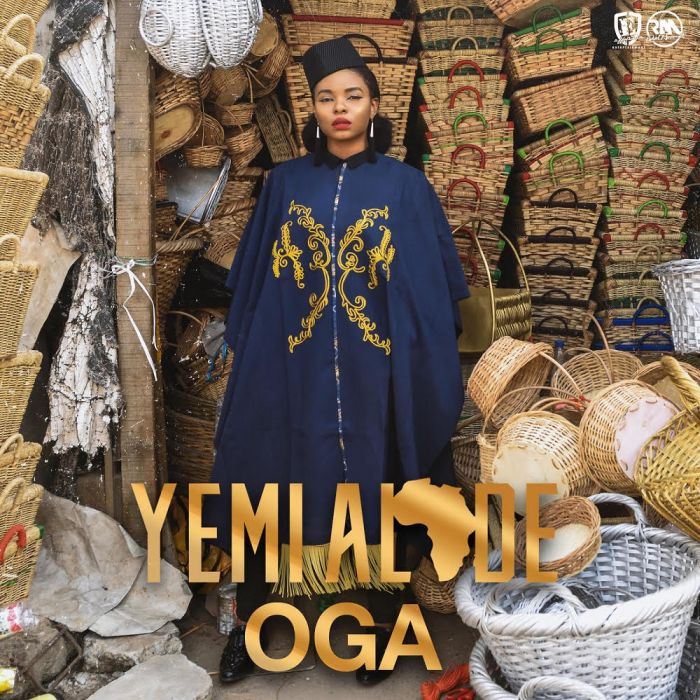 The stellar number shows Alade in her "
Mama Africa
" element, as she easily delivers yet another "bop".
"
Oga
" arrives with an engaging lyric …
[
Full reading
]
Comments: 0
[Download Music] YungPee – This Kind Thing
Wed Nov 21, 2018 3:51 am by Emmi
Henry Tebeda
popularly known as
#YungPee
comes through with a spanking new inspirational single.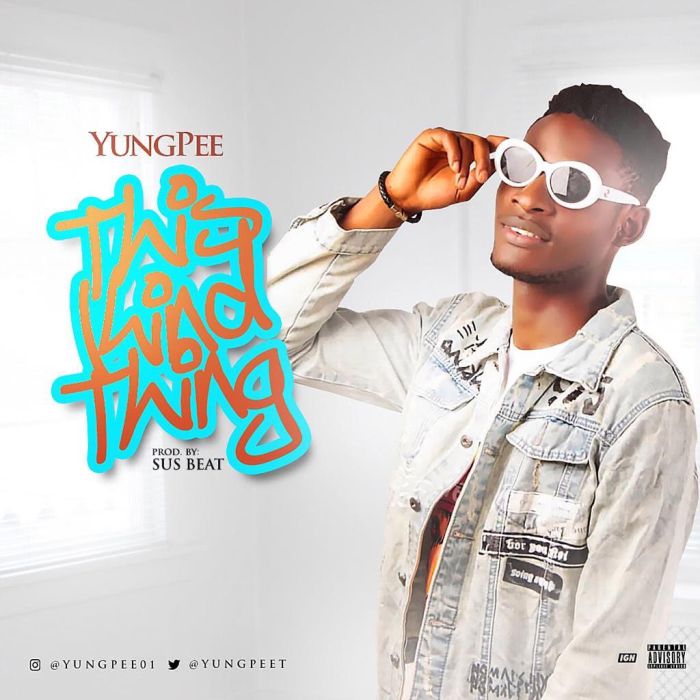 He titles it '
This Kind Thing
', produced by
Sus Beat
.
Listen & Download "YungPee – This Kind Thing" below:-
[
Full reading
]
Comments: 0


A bizarre incident which left residents stunned occurred two weeks ago at Ojodu Street, in the densely populated Ajegunle area of Lagos, after a man, Buraimo Sunday, 30, and his pregnant lover identified simply as Bose, were burnt to death in his apartment.
The live-in lovers said to have been dating for five years, were reportedly planning to solidify their relationship early next year, when the unexpected happened.
The lovebirds were inside their apartment, watching a movie on the television penultimate evening, when a boy reportedly kicked a jerrican half filled with fuel, in the veranda.
The combustive substance spilled on a cooking gas belonging to one of the tenants that was lighted, thereby resulting in an inferno. The fire, according to a tenant, caught the curtains of owner of the gas cooker, spreading to the ceiling, with everyone scurrying out of their apartments for safety.
Crime Alert learned that by the time the lovebirds were alerted, the fire had engulfed the entire passage, with thick smoke billowing.
A resident, who gave his name simply as Simeon, explained that "Sunday made every effort to open the door but its handle was stiff. He went to the burglary proof of the window, shook it vigorously, in an attempt to pull it off, yet it did not give way. We were screaming and encouraging him to pull harder, as we watched them from the window. Two men, who tried to break the burglary proof of the window from outside later, retreated when it became too hot to hold. Even in the face of death, Sunday was begging us to try and save Bose. At a point, Bose began to cough. Sunday held her and bade us good bye, as the fire engulfed them."
The charred remains of Sunday and Bose were buried next day at Atan Cemetery, Yaba, with residents wailing and giving different accounts as to how tragedy befell the duo.
Some of the tenants who were rendered homeless by the fire lamented their loss but were quick to appreciate God for not losing their lives.
One of them, Johnson, said, "Sunday and Bose could have survived had the door opened when he tried to escape through it. When I heard the explosion, I thought it was from his air conditioner. It was the Divisional Police Officer at Tolu Police Station, CSP Udom, that led a team of policemen to the scene from where he called fire fighters. But by the time they arrived, it was too late."
Late Sunday's immediate younger brother, Alfred, explained that the deceased visited his barbing salon same day to have his hair cut.
He said: "He even promised to buy a power generating set for me next day, when I told him the one I was using was borrowed. He did not live to fulfil his promise, no thanks to the fire incident."
Continuing, the Edo state-born sibling revealed that "as it is now, I am the only surviving child of our parents. Our father died long ago, while our mother travelled to the United States of America 19 years ago. I take solace in my late brother and looked up to him as father. Today, I am fatherless with no brother."
As if losing a brother was not enough psychological and emotional trauma for Alfred, he revealed that the family of his late brother's lover were demanding for a proper burial rites for her.
He said: "How can I do such a burial? My brother did not marry her and had no child with her. Besides, they were not married. They met each other back in school and had been living together until tragedy occurred".
Create an account or log in to leave a reply
You need to be a member in order to leave a reply.
Log in
Already have an account? No problem, log in here.
Log in
---
Permissions in this forum:
You
cannot
reply to topics in this forum