Latest topics
»
[Download Music + Video] Peruzzi x Davido – Twisted
by
Emmi
Today at 12:28 am
»
[Download Music] Papiwizzy Ft. Yonda, Baseone & Terry G – Sapon (Remix)
by
Emmi
Yesterday at 12:45 pm
»
[Download Music] Owizzy Ft. Shuun Bebe – Kontrol
by
Emmi
Yesterday at 12:41 pm
»
[Download Music] Hollyboi – Orire
by
Emmi
Yesterday at 12:35 pm
»
[Download Music] M-Money – Kamabaselo
by
Emmi
Yesterday at 12:30 pm
»
[Download Music] DYHCrew Ft. PSO, Diego, Studio Boy & Ric – The Code
by
Emmi
Yesterday at 11:21 am
»
[Download Music] Cliffbado – Loose Guard
by
Emmi
Yesterday at 11:09 am
»
[Download Music] TROD – Omo Mushin
by
Emmi
Yesterday at 10:11 am
»
[Download Music] Reminisce – Burushaga
by
Emmi
Yesterday at 8:38 am
»
[Download Music] Seriki Ft. Harrysongs – Okay
by
Emmi
Thu Oct 18, 2018 3:49 pm
»
[Download Music] Lemon x Candy Bleakz x iJay – Answer Me
by
Emmi
Thu Oct 18, 2018 3:25 pm
»
[Download Music] Trapstar – Whine It Up
by
Emmi
Thu Oct 18, 2018 12:21 pm
»
[Download Music] Kuti Lego Ft. Slimcase – Plenty Money
by
Emmi
Thu Oct 18, 2018 12:09 pm
»
[Download Music] Sticker Ft. Marvelous Benjy – Big Boy
by
Emmi
Wed Oct 17, 2018 7:43 pm
»
[Download Video] Terri – Bia
by
Emmi
Wed Oct 17, 2018 2:01 pm
»
[Download Video] BosaLin – Ekene Maria
by
Emmi
Wed Oct 17, 2018 1:41 pm
»
[Download Music + Video] Ray Emodi – The Youth
by
Emmi
Wed Oct 17, 2018 1:20 pm
»
[Download Music] Olamide – Bugle
by
Emmi
Wed Oct 17, 2018 12:25 pm
»
[Download Music] GOC – My Money
by
Emmi
Wed Oct 17, 2018 11:37 am
»
[Download Music] Shakar EL – OliMango
by
Emmi
Wed Oct 17, 2018 10:16 am
[Download Music] Papiwizzy Ft. Yonda, Baseone & Terry G – Sapon (Remix)
Fri Oct 19, 2018 12:45 pm by Emmi
Oluwalonikontrol Ent Act Papiwizzy's rise to the music scene has been astronomical, following the release of his hit track Ponmo at the middle 2018 which received various positive reviews.
His fans and music lovers can't help but want more.
Papiwizzy is back with another hit which is the Remix of his Recent song 'Sapon' in which he …
[
Full reading
]
Comments: 0
[Download Music] Owizzy Ft. Shuun Bebe – Kontrol
Fri Oct 19, 2018 12:41 pm by Emmi
#Owizzy
has been enjoying a smooth run in the limelight as his releases have always been met with praises from fans and critics alike.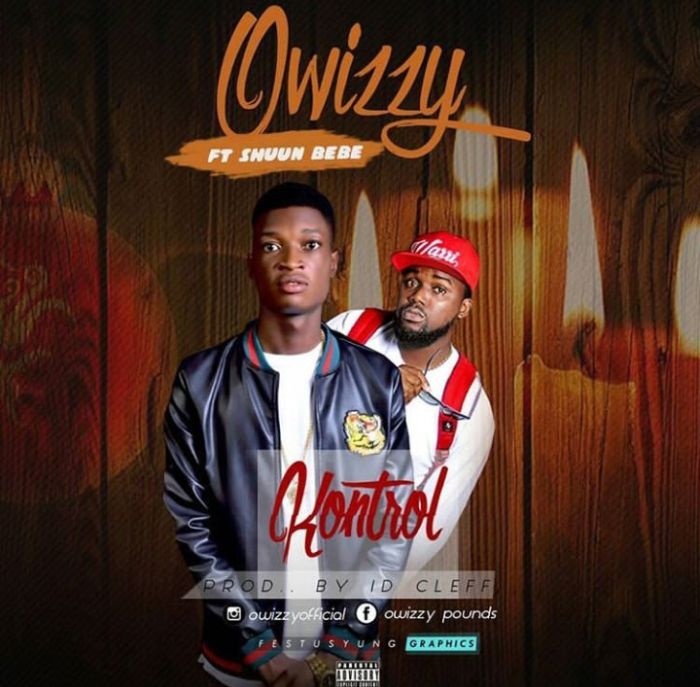 He takes the game a step further with the release of another official single – "
Kontrol
" produced by
ID Cleff.
"Kontrol" which features workaholic music act
Shuun Bebe
is a song every youth of …
[
Full reading
]
Comments: 0
[Download Music] Hollyboi – Orire
Fri Oct 19, 2018 12:35 pm by Emmi
#Hollyboi
one of the members of the Dynamic group AQM Gang Debuts with
Orire
a mind blowing inspirational song produced by Dollarsyno for Icempire Records.
Listen & Download "Hollyboi – Orire" below:-
[
Full reading
]
Comments: 0
[Download Music] M-Money – Kamabaselo
Fri Oct 19, 2018 12:30 pm by Emmi
"
#M-money
" A.K.A "Street Don Boy" dishes out a hot jam titled "
Kamabaselo
" produced by 2Flexing, mixed and master by K-wyze Kingpin.
Listen & Download "M-Money – Kamabaselo" below:-
[
Full reading
]
Comments: 0
[Download Music] DYHCrew Ft. PSO, Diego, Studio Boy & Ric – The Code
Fri Oct 19, 2018 11:21 am by Emmi
nternet under historic pressure, as a new talented artist, hyper, NETpreneur, Paul Samson, popularly known as
#PSO
, releases his fresh motivational song, featuring
Studio Boy
,
#Diego
and
#Ric
under the most lucrative and entertainment platform, NNU.NG with a brand new record label
#DYHCrew
.
Paul Samson who has taken …
[
Full reading
]
Comments: 0
Naijagist is giving us details on the true story about the boy who was buried alive in a wall that looks old. Below is how they're reporting it:
Photos: Boy Buried Spiritually Inside Brick Walls Of Old House In Akure Ondo State Rescued, Police Declare Ritualist Wanted
The owner of a brick house where a young boy was rescued alive in Ondo state recently has been declared wanted by the officials of Ondo State Police Command.
The innocent boy who is said to be 12 years old was declared missing by his parents several years back.
He was rescued at a house located on Oduduwa street in Ijapo area of Akure few days ago.
When his parents were contacted, they claimed some spiritualists told them he has been used as sacrifice and that they should stop looking for him but as fate will have it, those who heard the sound of the boy as he was singing broke the wall and rescued him alive.
People are still wondering as to how the boy made it to the foundation of the building that is over 20 years old and how he managed to survive.
An Eyewitnesse at the scene who identified himself as a priest said the boy was called into the place from a spiritual altar and that he has been there for more than 5 years and that they fed him with human flesh and blood from the spiritual realm.
He urged the parents of the boy to take him to a powerful native doctor for redemption ritual because he is now a demon in human form.
Check out more photos of the mystery boy below:
Create an account or log in to leave a reply
You need to be a member in order to leave a reply.
Log in
Already have an account? No problem, log in here.
Log in
---
Permissions in this forum:
You
cannot
reply to topics in this forum