[Download Music] Emjay Stylez – Sashe
Thu Aug 16, 2018 4:27 am by Emmi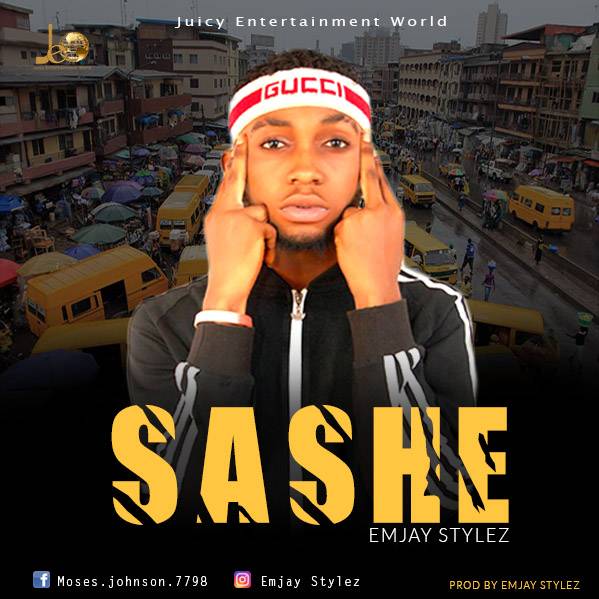 Juice Entertainment World "Sashe" as a song has to do with hustling and staying focused on your grind.
So Emjay Stylez dishes out this feel-good song stating how he struggled everyday to rise to the top and how people looked down on him in the past.
This is a song for the guys and the Ladies would love this too…..The song was …
[
Full reading
]
Comments: 0
[Download Music] Bobo Large – Small Girl Big God
Thu Aug 16, 2018 4:19 am by Emmi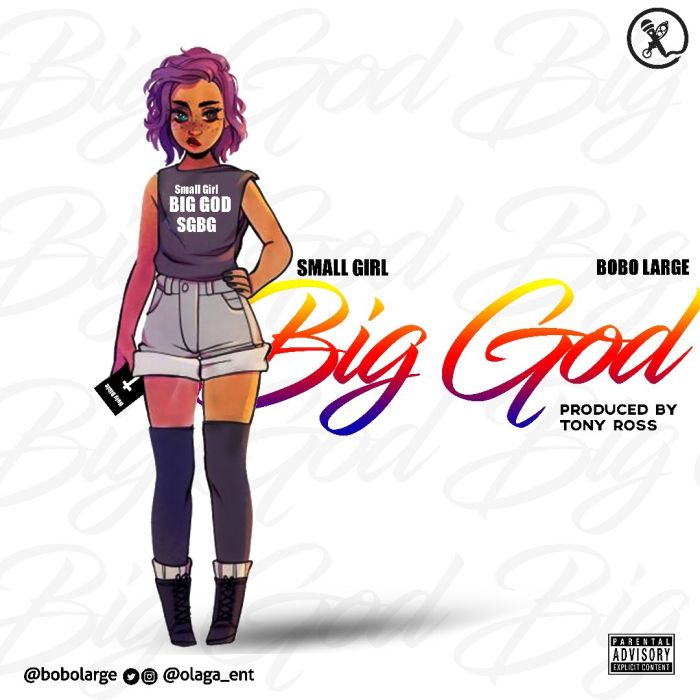 Rap artiste, Bobo Large takes a break from spitting hardcore lyrics and shines once again with his hot new single "Small Girl Big God", a genius blend of sweet highlife and rap.
Produced by Tony Ross, 'Small Girl Big God' addresses the current social mishap trending amongst young ladies in the society today.
Bobo Large's unique …
[
Full reading
]
Comments: 0
[Download Music] Classykinging – Love Me Like You (Slay Mama)
Thu Aug 16, 2018 4:12 am by Emmi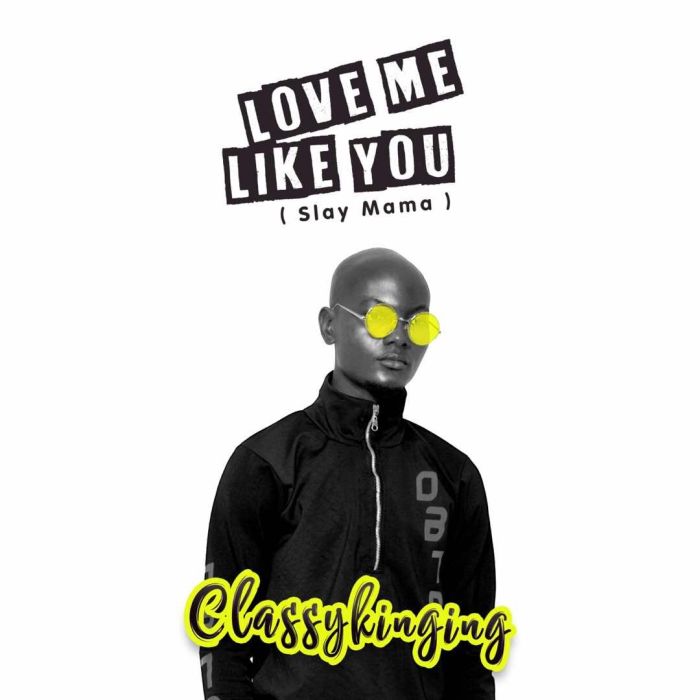 Here's a new single by "Classykinging" titled "Love Me Like You (Slay Mama)".
This is a mega hit produced by "Deez" and would definitely enjoy your repeat button.
Listen & Download "Classykinging – Love Me Like You (Slay Mama)" below:-

[left]

---

Do you want to download all latest  Nigeria [url=http://www.9jatechs.com/tags/Music]…

[

Full reading

]
Comments: 0
[Music] Daice – Oshey
Wed Aug 15, 2018 5:34 pm by Emmi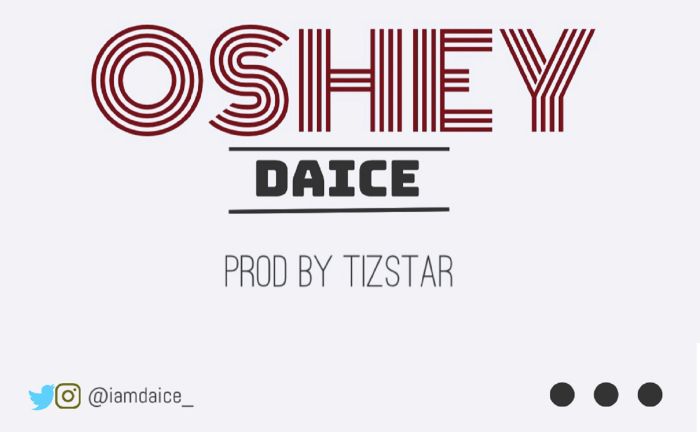 Awodamila segun, the 21 years old unsigned singer and songwriter, popularly known as Daice, Nigerian artist based in Ondo State, originally from Ondo state, Idanre, a student of Adekunle Ajasin University, has been dropping freestyles and demo songs.
Now comes with a brand new mind blowing official single titled Oshey produced and mastered …
[
Full reading
]
Comments: 0
[Download Music] Freshgreen Ft. Wizboyy – Asili (Gossip)
Wed Aug 15, 2018 5:22 pm by Emmi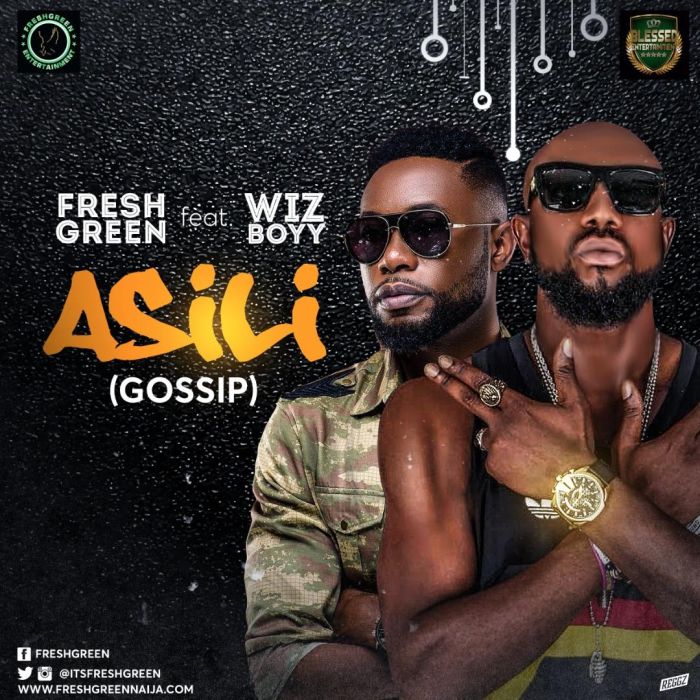 Italy based music sensation, Freshgreen releases hot single titled "Asili (Gossip)" featuring multiple award winning highlife singer, Wizboyy who is famous for his hit singles: "Screensaver", "Owusagi" & "Infinity".
With the highly prolific Mr. T producing this melodious tune, expect nothing less than good music at it's …
[
Full reading
]
Comments: 0
Snows

Ultimate goal ✭✭✭✭✭✭

Posts

:

253




Points

:

1354




Reputation

:

15



Once upon a time, the Tiv and Fulani cohabited peacefully. But today, the situation in Benue State has changed, as several factors have combined to pitch the two groups against each other, leading to attacks and counter-attacks that have claimed lives on both sides. Weekly Trust takes a look.
The staccato burst of a sound like that of a sophisticated weapon spitting pellets of death rattled the neighborhood of Tse-Torkula community in Guma LGA of Benue State with a deafening intensity. Pandemonium soon set in as scores of men, women and children, including domestic animals, woken by the shattering sound of gunshots started running helter-skelter for dear lives. It was a pre-dawn reprisal attack reportedly launched on the village by suspected Fulani herdsmen in which several houses, including the compound of the Tor Tiv, Orchivirigh Dr. Alfred Akawe Torkula, were burnt.
Less than half an hour later, the premises of the Divisional Police Station of Guma local government area located in the sprawling town of Gbajimba as well as the council's secretariat were populated with villagers from the neighborhood who were fleeing for safety. Among them was 28-year-old Mrs. Mchie Uchii, an expectant mother from one of the villages who later delivered a baby boy at one of the refugee camps.
Benue State Police Public Relations Officer, DSP Daniel Ezeala later confirmed the incident but did not disclose the number of casualties even though the locals claimed that fourteen people were killed in the attack. Ezeala was, however, quoted as saying that the attackers who were heavily armed, burnt several houses, including the Tor Tiv's compound adding that although no arrests were made, the state police command had drafted mobile policemen to maintain law and order in the area.
Such attacks and counter-attacks between Tiv farmers and Fulani cattle herders have become a recurring phenomenon that is leaving no oxygen for residents of the North-Central state to breathe. Prior to the attack at the Tor Tiv's village the Fulani were said to have equally fallen victims of similar attacks. For instance, what ordinarily was meant to be a peace-brokering meeting between the warring groups turned out to be a black day for the Fulani. On the fateful day, a certain chief was said to have invited the Fulani the meeting, which was scheduled to take place at Agasha in Guma LGA. The Fulani were said to have attended the meeting and even paid the sum of N3 million to be allowed a portion of grazing land in the area. In the course of the meeting, however, suspected Tiv youth were said to have invaded the venue and unleashed terror on the Fulani, leaving no fewer than seven killed and their vital organs allegedly removed.
This development is said to be a major impediment to further peace meetings between the two groups occasioned by the suspicion of one group against the other. Both groups have been pointing accusing fingers at each other.
As the blame-game continues, reprisal attacks have reportedly occurred in other parts of the state, particularly in villages around Makurdi and Naka in Gwer-West local government. In all the attacks heavy casualty figures in terms of human lives and properties were reportedly recorded on both sides. While the Tiv count their losses in terms of houses and farm produce, the Fulani count theirs in terms of their cattle.
Haruna Garus Gololo, Secretary, Miyetti Allah Cattle Breeders Association Benue State Chapter said the Fulani have so far lost over 500 cows in the crisis with about 320 lives. "Our members have also fled the state to other states like Nasarawa, Taraba, Kwara and even Cameroon because the chairman of Makurdi LGA gave a directive that Fulani should all leave the state," Gololo said. While blaming both parties for the protracted crisis, Gololo appealed to them to sheathe their swords and embrace peace, saying: "We're like brothers, so let's unite and return to the way we were living. 2015 is approaching and with this problem on ground, we cannot register and cast our votes."
As tension continues to mount, many are worried over the recurring decimal of hostilities between the Tiv farmers and Fulani herders in the state. Following the attack on the Tor Tiv's compound in Guma LGA, Governor Gabriel Suswam called on the federal government to intervene in what he described as incessant attacks on Benue people by suspected Fulani herdsmen, warning that the trend was capable of degenerating into a tribal war. Assuring that the state government would take steps to mitigate the hardship of the affected people, he said he had met with traditional rulers in the state on modalities to implement interim measures aimed at checking further attacks.
Former Lagos Police Commissioner, Abubakar Tsav wondered why the two ethnic groups who had lived as peaceful neighbors and even playmates have suddenly turned against each other. "The whole thing started like something very insignificant but it is now deteriorating," Tsav said.
Tsav blamed the elders in Benue State for maintaining a 'conspiracy of silence' while the crisis lingers. "I must add that even we the elders in Benue have not taken the matter very seriously. The Fulanis have lost their cows and human beings just like the Tiv have lost so many people - young and old - with many houses burnt, including the destruction of seedlings and farm produce. Our people have become refugees in their own land. The situation has led to people running helter-skelter in search of refuge. The Fulani own many cows and they do not play with their cows; once you do anything to a Fulani man's cow he will exact revenge no matter how long it takes."
According to Tsav, those who are supposed to address the matter are merely playing ostrich. "Some of these people are the ones that are taking money from Fulani to grant them grazing rights and in so doing they don't carry their people along. For instance if you go to Naka area, the Fulani cows normally graze on rice chaff; once you harvest your rice you have to separate the grains from the chaff; you carry the grains home and any animal can come and eat the chaff. But our people always insist on payment before the cows can feed on the chaff so the thing became a big problem," he said.
The ex-police commissioner added that most of the people involved are only looking for money and not resolution. "They take from the government and take from the Fulani. Unfortunately weapons such as AK-47 rifles are freely used, so there is therefore the need to convene a peace meeting between the Tiv and Fulani," he said. On ways of finding a lasting solution to the crisis, he said: "Government and stakeholders should strike a deal whereby the Fulani would no longer destroy a Tiv man's farm produce while the Tiv man would stop tampering with a Fulani man's cows. The police on its part should hold periodic meetings with the Fulani and Tiv people."
The traditional ruler of Makurdi community, His Royal Highness, Chief Joseph D. Sule also foresees potential danger ahead if the current crisis is not properly managed. Observing that it was rather unfortunate that the crisis had affected his people in Makurdi LGA which had been described as the most peaceful area in the state, Sule said: "As a traditional ruler I have intervened and made sure it does not get out of hand. Makurdi is the meeting point from the North to the South and occupies a central position. We have been living peacefully; we have even been hearing of crises in neighboring LGAs but never thought we would experience this. I had cause to invite all community leaders in Makurdi to discuss and proffer solution," he said.
On its part, the Benue state government said the crisis was not just one of Benue state alone but one that affect the areas sharing boundary with the state. Senior Special Assistant on Media and Public Affair to Governor Suswam, Cletus Akwaya, told Weekly Trust that most of the people who carry out the attacks in Benue usually come from Nasarawa State. "In as much as we have taken concrete measures to maintain surveillance, it has not prevented anything. The state government has been battling with the problem in the past three years and the attacks were mainly carried out in Guma, Makurdi, Gwer West and Agatu, leading to the death of hundreds of people and displacement of not less 200, 000 people from the four affected areas," Akwaya said.
While assuring that the state government was working in concert with security agencies to tackle the problem, Akwaya said several meetings were held between the governor and his Nassarawa State counterpart and with members of the Miyyetti Allah Cattle Breeders Association in the state, adding that Suswam had also invited the Sultan of Sokoto who visited and spoke with the Fulani on the matter. "A week ago the Governor was compelled to write to Mr. President and he responded by sending the DIG operations and the GOC 82nd division Enugu who visited last week to coordinate reinvigorated strategy," he said.
But in spite of all these moves, the growing tension over the Tiv/Fulani clashes in the state seems unending as residents of the affected local government areas have continued to flee the rural areas to Makurdi and other areas for safety. There is also a growing population of internally displaced persons on both sides who are seeking refuge in designated places across the state. While the Fulani refugees are now residing at Rugan Fulani across the Benue River in Nassarawa state, those of Tiv farmers are taking refuge in camps located at Gbajimba, Daudu and parts of Makurdi.
At all the refugees camps visited, Weekly Trust was confronted with touching sights of the affected persons, among them men, women and children who gave varying accounts of how they had been affected. At Rugan Fulani, a Fulani elder, Alhaji Tambaya Doka said some herders were returning from their normal grazing outing when they were attacked at Adeka, on the outskirts of Makurdi along the Naka Road. He said they were eventually forced to flee Makurdi to Nasarawa State for safety.
Similarly, at some of the camps visited at Daudu, in Guma LGA scores of displaced persons were seen in camps, some under trees. It was at one of the camps that our reporter encountered a fleeing pregnant woman, Mrs. Ashie, who narrated how she gave birth to her baby boy in one of the camps while running away from her village in search of sanctuary.
At Gbajimba, the headquarters of Guma LGA and Naka , the headquarters of Gwer-West, it was practically a ghost town as both areas were deserted by the villagers, most of whom were sighted along the roads conveying their valuables away to Makurdi, the state capital. At the Guma LGA council secretariat, there was no-one in sight as the council was away, leaving the complex empty. The council chairman could also not be located. 
Perhaps, it is based on this mass exodus of displaced persons mostly heading to Makurdi, the Benue State headquarters, that there are growing fears even among residents of the state capital of more trouble to come. Another fear currently being experienced is that of a backlash arising from the recent attack on the country home of the Tor Tiv in Guma LGA. Most people, particularly the Tiv, see the development as a direct assault. 
But the state police command has allayed such fears, saying it was effectively on top of the situation. The command's PPRO, DSP Daniel Ezeala says the locals were merely raising alarm through false rumors. According to him there was no cause to fear because the command had deployed five patrol teams to the troubled areas. "We have held meetings and people have been advised to go back to their villages because the rumors being peddled are unfounded," he told Weekly Trust, adding: "We have so far not made any arrests but our intelligence is at work."
There are various opinions concerning the immediate and remote factors attached to the protracted Tiv/Fulani crises. Historically, both ethnic groups had an enviable bond that made them accommodate each other for over the years. While the Tiv who occupied the Benue trough are known to be farmers that grow mainly arable crops, the Fulani are herders who moved from place to place in search of grazing fields. Their encounter with the lush, green vegetation along the coast of the Benue trough inhabited by their Tiv counterparts started creating competition.
Another factor linked to the Tiv/Fulani issue is said to be what a source described as the 'gang-up' of the so called Kwararafa ethnic nationalities against the Tiv people. For instance when the 2001 crisis broke out at Tsokondi district of Wukari LGA of Taraba State it was said to have been taken over and by some of the other Kwararafa ethnic nationalities and waged war against the Tiv. A similar crisis in Assakio between the Tiv and the Fulani was said to have been taken over and snowballed into a war against the Tiv.
Those who hold this viewpoint believe that the current crisis started in the southern part of Nasarawa State bordering Gwer-West and Agatu. The earlier attack on the Agatu was said to have been carried out because the local chiefs there refused to allow their place to be a base for the Fulani to launch attack on the Tiv.
A third factor that has been remotely linked to the current Tiv/Fulani crisis is politics occasioned by the recruitment of youths as thugs by politicians. Thuggery, which is said to have been allowed to take the centre-stage in Benue politics, is believed to have culminated in the recruitment and arming of thugs by politicians even in parts of Tiv areas who turn out to terrorize even their own. Those who believe this as a factor cite alleged atrocities carried out by these thugs in different parts of Tiv. For instance an attack by these thugs was said to have been carried out sometime in Agena and Agbaaye in Ukum LGA in which 15 persons were reportedly killed. This was followed by the alleged killing in September last year by a prominent politician, Wiliki Anyamtsam, said to have been literally crucified by the thugs for threatening to expose them. 
Similarly, the death in 2013 of 30-year-old son of an ex-member of the Benue State House of Assembly, Hon. Douglas Begha, was also linked to the activities of the political thugs who are said to be enjoying 'official protection.' The deceased was said to have been kidnapped and slaughtered in cold blood at Ukum sometime last year. Similarly, the same thugs whom a source describe as constituting 'a law onto themselves', were said to have stormed the Tor Donga market in Katsina Ala LGA last year, killing people and burning shops and looting shops in the process.
The police, also, have been said to have suffered in the hands of the political thugs who reportedly accosted their vehicles at Yoyo district of Katsina Ala LGA. The 'politically motivated' killings of prominent persons across the state are also linked to the activities of this group, which is said to also engage in robberies on the highways whenever they need cash.
The Fulani are said to be suffering from the fallout of the activities of these thugs, especially one of the groups known as 'Gana-Boys'. Whenever they carry out their attacks on the Fulani, they in return retaliate, targeting innocent people," said a source who requested anonymity. He said the group, whose activities are said to be mainly carried out along the Katsina-Ala axis, were believed to have even dared the state government by stopping a road contract being handled by a contractor until an aide of the state governor intervened. 
Tsav summed it up thusly: "It is also surprising that no single individual has been charged to court over this crisis so far. For instance a certain chief had invited the Fulani to Agasha in Guma local government area for a peace meeting. Suddenly in the course of the meeting a group of youths stormed the venue and killed seven Fulani people. The police went there but nothing was done. We have been praying for peace but I can tell you that if this crisis is not properly addressed, the type of crisis in Jos would occur in Benue state."
Source: Daily Trust
Create an account or log in to leave a reply
You need to be a member in order to leave a reply.
Log in
Already have an account? No problem, log in here.
Log in
---
Permissions in this forum:
You
cannot
reply to topics in this forum