Latest topics
»
2018/2019 Lagos State University (LASU) Acceptance Fee Payment Procedure
by
fastliker
Thu Nov 29, 2018 11:30 am
»
WAEC RESULT: Waec Releases 2018 August/September Results | Waec Gce Second series Exam
by
Emmi
Thu Nov 22, 2018 12:35 pm
»
2018/2019 Federal University, Lokoja (FULOKOJA) Postgraduate Admission Form
by
Emmi
Thu Nov 22, 2018 9:37 am
»
2018/2019 Ahmadu Bello University (ABU) Remedial & Basic Studies (IJMB) Admission Lists [1st & 2nd Batch]
by
Emmi
Thu Nov 22, 2018 8:22 am
»
2018/2019 Akwa Ibom State Polytechnic (AKWAIBOMPOLY) HND Admission List
by
Emmi
Thu Nov 22, 2018 7:46 am
»
2018/2019 Akwa Ibom State Polytechnic (AKWAIBOMPOLY) ND Admission List
by
Emmi
Thu Nov 22, 2018 7:31 am
»
2018/2019 Delta State Poly Otefe-Oghara (DESPO) ND Regular, HND & SPAT Admission Lists
by
Emmi
Thu Nov 22, 2018 7:07 am
»
[Download Video] Ayuz – Sho Mi
by
Emmi
Thu Nov 22, 2018 6:51 am
»
[Download Video] DopeNation x DJ Enimoney x Olamide – Naami
by
Emmi
Thu Nov 22, 2018 6:12 am
»
[Download Video] Victor AD – No Idea
by
Emmi
Thu Nov 22, 2018 5:55 am
»
[Download Music] Gentle Dee Ft. Zlatan Ibile – Ninu Aye
by
Emmi
Thu Nov 22, 2018 5:35 am
»
2018 Nov/Dec Neco Gce Government Objective and Essay Questions and Answers | Exam Runs
by
Emmi
Wed Nov 21, 2018 9:47 pm
»
[Download Music] Destiny Boy – One Ticket
by
Emmi
Wed Nov 21, 2018 7:44 pm
»
2018/2019 Obafemi Awolowo University (OAU) Admission List
by
Emmi
Wed Nov 21, 2018 5:55 pm
»
2018/2019 Adeyemi College of Education, Ondo (ACEONDO) Acceptance Fee Details
by
Emmi
Wed Nov 21, 2018 5:48 pm
»
2018/2019 Auchi Polytechnic (AUCHIPOLY) Change of Course Form
by
Emmi
Wed Nov 21, 2018 5:28 pm
»
2018/2019 Imo State Polytechnic (IMOPOLY) HND Regular & Evening Admission Lists
by
Emmi
Wed Nov 21, 2018 5:22 pm
»
2018/2019 Imo State Polytechnic (IMOPOLY) ND Regular & Evening Admission Lists
by
Emmi
Wed Nov 21, 2018 5:16 pm
»
Sule Lamido University (SLU) Maiden Convocation Ceremony Programme of Events
by
Emmi
Wed Nov 21, 2018 5:04 pm
»
Edo State Polytechnic (EDOPOLY) Maiden Convocation Ceremony Schedule & Notice to Graduands
by
Emmi
Wed Nov 21, 2018 4:45 pm
Top posting users this month
[Download Music] Gentle Dee Ft. Zlatan Ibile – Ninu Aye
Thu Nov 22, 2018 5:35 am by Emmi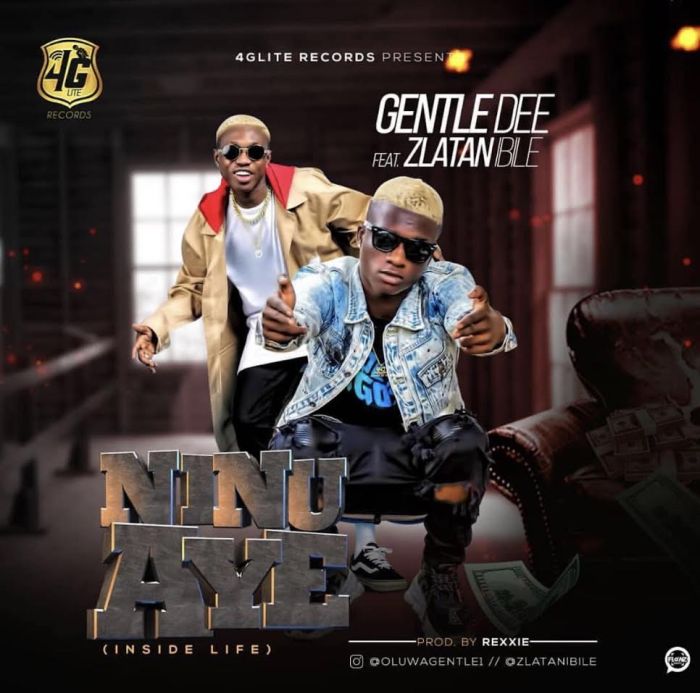 4G Lite Records presents
#GentleDee
as he hits us with an inducing super-b banger titled – "
Ninu Aye (Inside Life)
" featuring the
#Zlatan
Ibile a.k.a
Zanku
.
This beautiful song was produced by
Rexxie
. ENJOY!!!
Listen & Download "Gentle Dee Ft. Zlatan Ibile – Ninu Aye" below:-
---

Do …

[

Full reading

]
Comments: 0
[Download Music] Destiny Boy – One Ticket
Wed Nov 21, 2018 7:44 pm by Emmi
Destiny Boy
Releases "
One Ticket
"  Fuji Cover, SCG Entertainment/Hon Beeccy Music Inc Artiste Took A Total Turn And Gave Us One Of Africa's Most Trending Song One
Ticket The Fuji Version.
The Self Acclaimed Small But Mighty Who Broke Into The Music Scene 2017/As Be So Relentless In Dishing Out His Own Songs And Covers
Listen & Download …
[
Full reading
]
Comments: 0
[Download Music] Yemi Alade – Open, Close
Wed Nov 21, 2018 7:53 am by Emmi
Yemi Alade
is taking her lyrics "Back to back is not beans" seriously! Approximately 24 hours after the release of the authoritative "
Oga
", Alade shocks with another fresh track titled "
Open, Close
".
"Open Close" is a afrobeats banger that treats a sensitive topic. Check on it & Enjoy!!
Listen & Download "Yemi Alade – …
[
Full reading
]
Comments: 0
[Download Music] Yemi Alade – Oga
Wed Nov 21, 2018 7:46 am by Emmi
Yemi Alade
is in an authoritative mood on her new single titled "
Oga
". The highlife and afro-pop fusion number is produced by
Egar Boi
, who also produced Alade's smash "
How I Feel
".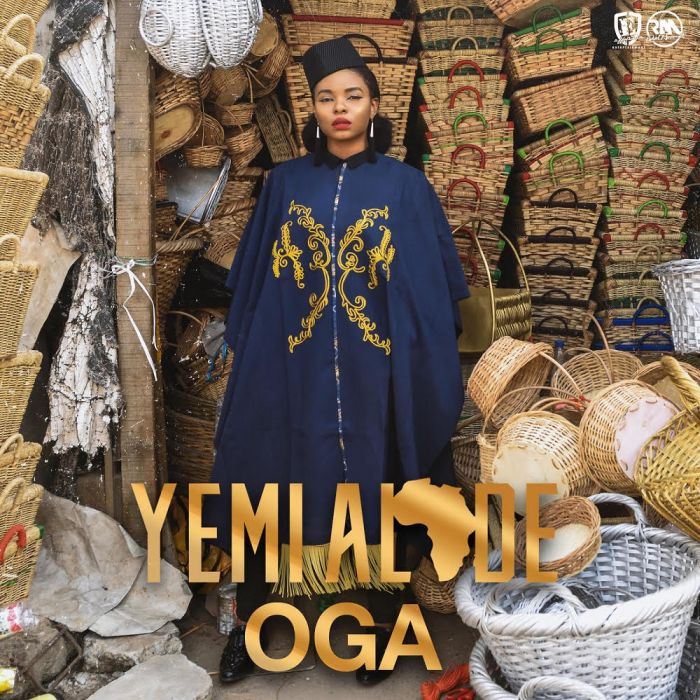 The stellar number shows Alade in her "
Mama Africa
" element, as she easily delivers yet another "bop".
"
Oga
" arrives with an engaging lyric …
[
Full reading
]
Comments: 0
[Download Music] YungPee – This Kind Thing
Wed Nov 21, 2018 3:51 am by Emmi
Henry Tebeda
popularly known as
#YungPee
comes through with a spanking new inspirational single.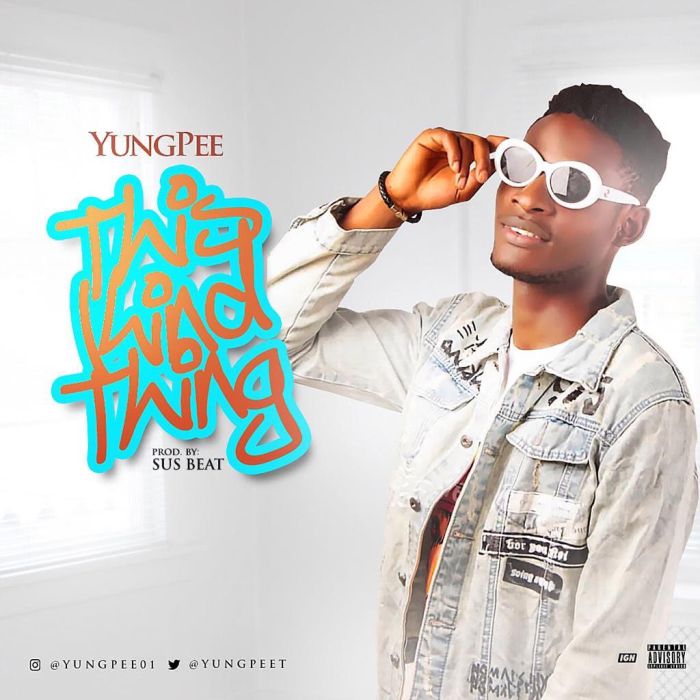 He titles it '
This Kind Thing
', produced by
Sus Beat
.
Listen & Download "YungPee – This Kind Thing" below:-
[
Full reading
]
Comments: 0
While i wait for more comments on my last post about how to approach a girl, i have some tips here for the people who have gone beyond the preliminary stages of getting close to the girl.
Yeah, to get her number, you surely need her attention 110%
If you can only get 99.99% of her attention, you are bound to fail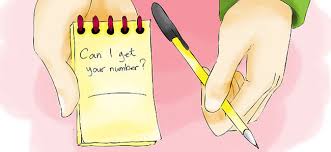 So, what we are going to be discussing here is basically how you can get 110% attention of the gal and then proceed to get her number with the least possible effort!
Getting the girl you want to like you and let her give you her phone number is not that hard at all. You need not be a player to be able to get a girls phone number. But why are guys getting so frustrated when they can't seem to get the job done?
They don't seem to know what to do. I am giving you easy tips below and by using these tips, you will definitely get a girl's number easily. Do not stress over it too much so that you will be able to do it as I smooth as you can. Use these tricks to get her number fast....
Key 1: Get info about her
• First, you have to get all the information that you can about the girl so that you know what to talk about when you get to encounter the girl and so that she will be as comfortable as she can be.
• Remember, first impressions last and it is not about you but it is about her. Give her your undivided attention. She will be impressed and will want to speak to you with common things of interest.
• Before you separate ways ask for her number and tell her that you want to talk to her more. She will be obliged to give you her number. Make sure you are confident because she will smell a cowardly cat a mile away.
Key 2: Make her comfortable
• The easiest way to make a girl feel comfortable is to make her smile and make her laugh.
• Being comfortable during conversations through laughter is a way to get her number easily even without you asking for it.
• If she needs help with anything you should offer your support. Trust me she will give you her number without you asking for it.
• You can also make her comfortable quickly and easily, by instantly establishing some physical contact. This could be a simple touch of her arm, or telling her she has something on her face, and lightly touching the region. Either way, physical contact early on will ease things up more quickly, and the faster you can do this, the more comfortable she will become around you to give out her information.
Key 3: Engage in extremely interesting conversation -
• Make your conversations interesting and draw it towards what she likes. Inform her you want to continue your conversation over the phone tonight. She will give you what you want, that is her phone number.
• If you don't know what to talk about, remember that you can always tease her. You can even tease her based on what she is wearing, such as her shoes, or her clothes, or anything else. If she is short, you can say something like "I don't normally go for short girls, but you make short look cute".
• Some other great topics for conversation are Hollywood drama stories, and scandals. Everyone loves these kinds of things, because it is about someone else, and you can easily lighten up the conversation and show that you have standards, by doing a psychological analysis of others.
Yeah, yeah yeah, and that brings us to the end of the discussion and the platform is now open to your comments!
Later, tell me if it worked for you!
View the Class version of this site by the right top of your mobile phone to Register and add your comment
Create an account or log in to leave a reply
You need to be a member in order to leave a reply.
Log in
Already have an account? No problem, log in here.
Log in
---
Permissions in this forum:
You
cannot
reply to topics in this forum