Latest topics
»
[Download Music + Video] Peruzzi x Davido – Twisted
by
Emmi
Today at 12:28 am
»
[Download Music] Papiwizzy Ft. Yonda, Baseone & Terry G – Sapon (Remix)
by
Emmi
Yesterday at 12:45 pm
»
[Download Music] Owizzy Ft. Shuun Bebe – Kontrol
by
Emmi
Yesterday at 12:41 pm
»
[Download Music] Hollyboi – Orire
by
Emmi
Yesterday at 12:35 pm
»
[Download Music] M-Money – Kamabaselo
by
Emmi
Yesterday at 12:30 pm
»
[Download Music] DYHCrew Ft. PSO, Diego, Studio Boy & Ric – The Code
by
Emmi
Yesterday at 11:21 am
»
[Download Music] Cliffbado – Loose Guard
by
Emmi
Yesterday at 11:09 am
»
[Download Music] TROD – Omo Mushin
by
Emmi
Yesterday at 10:11 am
»
[Download Music] Reminisce – Burushaga
by
Emmi
Yesterday at 8:38 am
»
[Download Music] Seriki Ft. Harrysongs – Okay
by
Emmi
Thu Oct 18, 2018 3:49 pm
»
[Download Music] Lemon x Candy Bleakz x iJay – Answer Me
by
Emmi
Thu Oct 18, 2018 3:25 pm
»
[Download Music] Trapstar – Whine It Up
by
Emmi
Thu Oct 18, 2018 12:21 pm
»
[Download Music] Kuti Lego Ft. Slimcase – Plenty Money
by
Emmi
Thu Oct 18, 2018 12:09 pm
»
[Download Music] Sticker Ft. Marvelous Benjy – Big Boy
by
Emmi
Wed Oct 17, 2018 7:43 pm
»
[Download Video] Terri – Bia
by
Emmi
Wed Oct 17, 2018 2:01 pm
»
[Download Video] BosaLin – Ekene Maria
by
Emmi
Wed Oct 17, 2018 1:41 pm
»
[Download Music + Video] Ray Emodi – The Youth
by
Emmi
Wed Oct 17, 2018 1:20 pm
»
[Download Music] Olamide – Bugle
by
Emmi
Wed Oct 17, 2018 12:25 pm
»
[Download Music] GOC – My Money
by
Emmi
Wed Oct 17, 2018 11:37 am
»
[Download Music] Shakar EL – OliMango
by
Emmi
Wed Oct 17, 2018 10:16 am
[Download Music] Papiwizzy Ft. Yonda, Baseone & Terry G – Sapon (Remix)
Fri Oct 19, 2018 12:45 pm by Emmi
Oluwalonikontrol Ent Act Papiwizzy's rise to the music scene has been astronomical, following the release of his hit track Ponmo at the middle 2018 which received various positive reviews.
His fans and music lovers can't help but want more.
Papiwizzy is back with another hit which is the Remix of his Recent song 'Sapon' in which he …
[
Full reading
]
Comments: 0
[Download Music] Owizzy Ft. Shuun Bebe – Kontrol
Fri Oct 19, 2018 12:41 pm by Emmi
#Owizzy
has been enjoying a smooth run in the limelight as his releases have always been met with praises from fans and critics alike.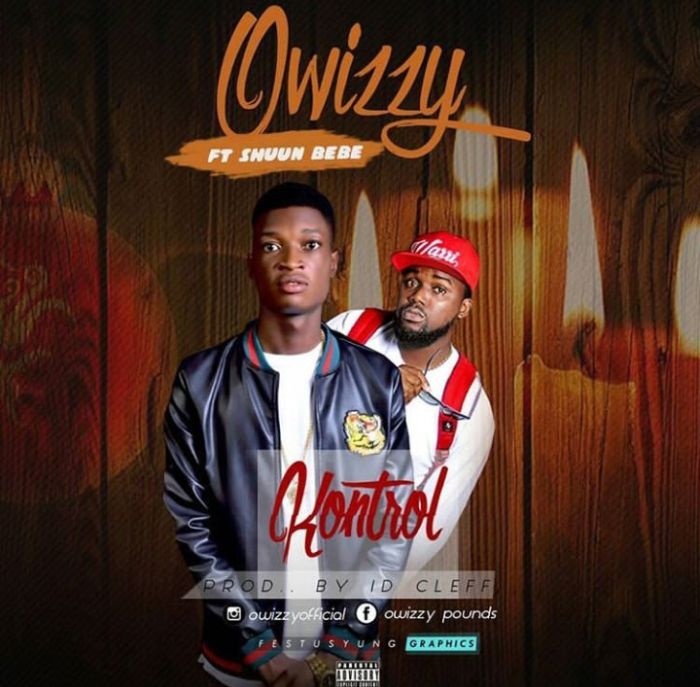 He takes the game a step further with the release of another official single – "
Kontrol
" produced by
ID Cleff.
"Kontrol" which features workaholic music act
Shuun Bebe
is a song every youth of …
[
Full reading
]
Comments: 0
[Download Music] Hollyboi – Orire
Fri Oct 19, 2018 12:35 pm by Emmi
#Hollyboi
one of the members of the Dynamic group AQM Gang Debuts with
Orire
a mind blowing inspirational song produced by Dollarsyno for Icempire Records.
Listen & Download "Hollyboi – Orire" below:-
[
Full reading
]
Comments: 0
[Download Music] M-Money – Kamabaselo
Fri Oct 19, 2018 12:30 pm by Emmi
"
#M-money
" A.K.A "Street Don Boy" dishes out a hot jam titled "
Kamabaselo
" produced by 2Flexing, mixed and master by K-wyze Kingpin.
Listen & Download "M-Money – Kamabaselo" below:-
[
Full reading
]
Comments: 0
[Download Music] DYHCrew Ft. PSO, Diego, Studio Boy & Ric – The Code
Fri Oct 19, 2018 11:21 am by Emmi
nternet under historic pressure, as a new talented artist, hyper, NETpreneur, Paul Samson, popularly known as
#PSO
, releases his fresh motivational song, featuring
Studio Boy
,
#Diego
and
#Ric
under the most lucrative and entertainment platform, NNU.NG with a brand new record label
#DYHCrew
.
Paul Samson who has taken …
[
Full reading
]
Comments: 0
MERCI

Ultimate goal ✭✭✭✭✭✭

Posts

:

112




Points

:

1076




Reputation

:

6



Happy birthday to President Muhammadu Buhari!
The president, whose daughter, Zahra, got married yesterday, turned 74 today.
Former president, Goodluck Jonathan, Speaker of the House of Assembly, Yakubu Dogara, and former Vice President, Atiku Abubakar have all sent birthday messages to the president.
In a statement by his Media Adviser, Ikechukwu Eze, Jonathan said:
"On the occasion of your 74th birthday, I write to congratulate and felicitate with you. I pray that this day meets you well and that there shall be many happy returns.
I also use this opportunity to congratulate you once more as your daughter, Zahra, is given away in marriage to Ahmed Indimi.
May God bless this union and may it bring joy to the couple and their families. Always wishing you the best."
Dogara, in a statement by his Special Adviser on Media and Public Affairs, Turaki Hassan, also felicitated with the president.
He said president Buhari's leadership is "divine," adding that Nigerians have confidence in him to lead the country to prosperity.
Atiku, in a tweet, said: "Happy birthday, President Buhari. I wish you more wisdom and strength as you continue running the affairs of our dear nation."
President Buhari was born in Daura, Katsina state, on December 17, 1942 to Adamu and Zulaihat Buhari.
He attended primary school in Daura and Mai'adua before proceeding to Katsina Model School in 1953, and to Katsina Provincial Secondary School (now Government College Katsina) from 1956 to 1961.
Buhari joined the Nigerian Army by enrolling in the Nigerian Military Training College (NMTC) in 1961. The college was upgraded to an officer commissioning unit in February 1964, and was later renamed the Nigerian Defence Academy (NDA). From 1962 to 1963, Buhari underwent officer cadet training at Mons Officer Cadet School in Aldershot, England.
He also attended the U.S Army War College (USAWC), Carlisle, Pennsylvania, between 1979 & 1980 where he bagged a degree in Strategic Studies.
Create an account or log in to leave a reply
You need to be a member in order to leave a reply.
Log in
Already have an account? No problem, log in here.
Log in
---
Permissions in this forum:
You
cannot
reply to topics in this forum