Latest topics
»
2018/2019 Lagos State University (LASU) Acceptance Fee Payment Procedure
by
fastliker
Thu Nov 29, 2018 11:30 am
»
WAEC RESULT: Waec Releases 2018 August/September Results | Waec Gce Second series Exam
by
Emmi
Thu Nov 22, 2018 12:35 pm
»
2018/2019 Federal University, Lokoja (FULOKOJA) Postgraduate Admission Form
by
Emmi
Thu Nov 22, 2018 9:37 am
»
2018/2019 Ahmadu Bello University (ABU) Remedial & Basic Studies (IJMB) Admission Lists [1st & 2nd Batch]
by
Emmi
Thu Nov 22, 2018 8:22 am
»
2018/2019 Akwa Ibom State Polytechnic (AKWAIBOMPOLY) HND Admission List
by
Emmi
Thu Nov 22, 2018 7:46 am
»
2018/2019 Akwa Ibom State Polytechnic (AKWAIBOMPOLY) ND Admission List
by
Emmi
Thu Nov 22, 2018 7:31 am
»
2018/2019 Delta State Poly Otefe-Oghara (DESPO) ND Regular, HND & SPAT Admission Lists
by
Emmi
Thu Nov 22, 2018 7:07 am
»
[Download Video] Ayuz – Sho Mi
by
Emmi
Thu Nov 22, 2018 6:51 am
»
[Download Video] DopeNation x DJ Enimoney x Olamide – Naami
by
Emmi
Thu Nov 22, 2018 6:12 am
»
[Download Video] Victor AD – No Idea
by
Emmi
Thu Nov 22, 2018 5:55 am
»
[Download Music] Gentle Dee Ft. Zlatan Ibile – Ninu Aye
by
Emmi
Thu Nov 22, 2018 5:35 am
»
2018 Nov/Dec Neco Gce Government Objective and Essay Questions and Answers | Exam Runs
by
Emmi
Wed Nov 21, 2018 9:47 pm
»
[Download Music] Destiny Boy – One Ticket
by
Emmi
Wed Nov 21, 2018 7:44 pm
»
2018/2019 Obafemi Awolowo University (OAU) Admission List
by
Emmi
Wed Nov 21, 2018 5:55 pm
»
2018/2019 Adeyemi College of Education, Ondo (ACEONDO) Acceptance Fee Details
by
Emmi
Wed Nov 21, 2018 5:48 pm
»
2018/2019 Auchi Polytechnic (AUCHIPOLY) Change of Course Form
by
Emmi
Wed Nov 21, 2018 5:28 pm
»
2018/2019 Imo State Polytechnic (IMOPOLY) HND Regular & Evening Admission Lists
by
Emmi
Wed Nov 21, 2018 5:22 pm
»
2018/2019 Imo State Polytechnic (IMOPOLY) ND Regular & Evening Admission Lists
by
Emmi
Wed Nov 21, 2018 5:16 pm
»
Sule Lamido University (SLU) Maiden Convocation Ceremony Programme of Events
by
Emmi
Wed Nov 21, 2018 5:04 pm
»
Edo State Polytechnic (EDOPOLY) Maiden Convocation Ceremony Schedule & Notice to Graduands
by
Emmi
Wed Nov 21, 2018 4:45 pm
Top posting users this month
[Download Music] Gentle Dee Ft. Zlatan Ibile – Ninu Aye
Thu Nov 22, 2018 5:35 am by Emmi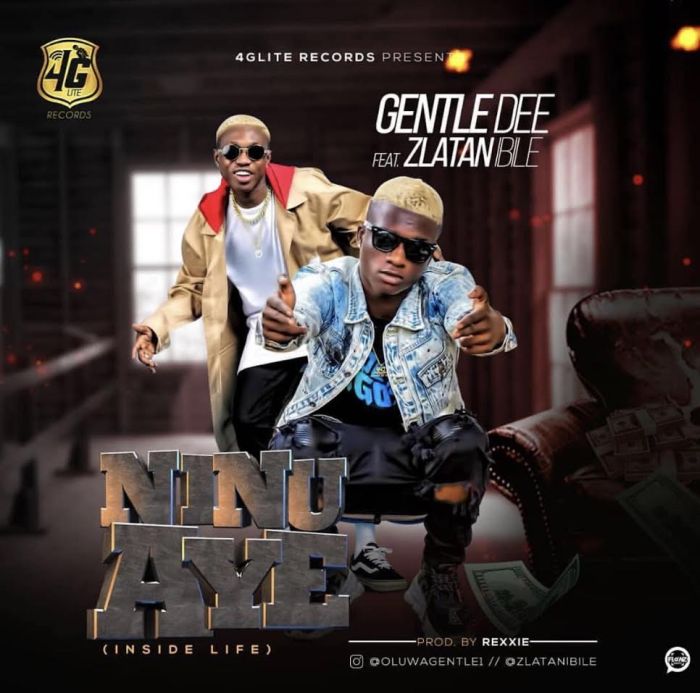 4G Lite Records presents
#GentleDee
as he hits us with an inducing super-b banger titled – "
Ninu Aye (Inside Life)
" featuring the
#Zlatan
Ibile a.k.a
Zanku
.
This beautiful song was produced by
Rexxie
. ENJOY!!!
Listen & Download "Gentle Dee Ft. Zlatan Ibile – Ninu Aye" below:-
---

Do …

[

Full reading

]
Comments: 0
[Download Music] Destiny Boy – One Ticket
Wed Nov 21, 2018 7:44 pm by Emmi
Destiny Boy
Releases "
One Ticket
"  Fuji Cover, SCG Entertainment/Hon Beeccy Music Inc Artiste Took A Total Turn And Gave Us One Of Africa's Most Trending Song One
Ticket The Fuji Version.
The Self Acclaimed Small But Mighty Who Broke Into The Music Scene 2017/As Be So Relentless In Dishing Out His Own Songs And Covers
Listen & Download …
[
Full reading
]
Comments: 0
[Download Music] Yemi Alade – Open, Close
Wed Nov 21, 2018 7:53 am by Emmi
Yemi Alade
is taking her lyrics "Back to back is not beans" seriously! Approximately 24 hours after the release of the authoritative "
Oga
", Alade shocks with another fresh track titled "
Open, Close
".
"Open Close" is a afrobeats banger that treats a sensitive topic. Check on it & Enjoy!!
Listen & Download "Yemi Alade – …
[
Full reading
]
Comments: 0
[Download Music] Yemi Alade – Oga
Wed Nov 21, 2018 7:46 am by Emmi
Yemi Alade
is in an authoritative mood on her new single titled "
Oga
". The highlife and afro-pop fusion number is produced by
Egar Boi
, who also produced Alade's smash "
How I Feel
".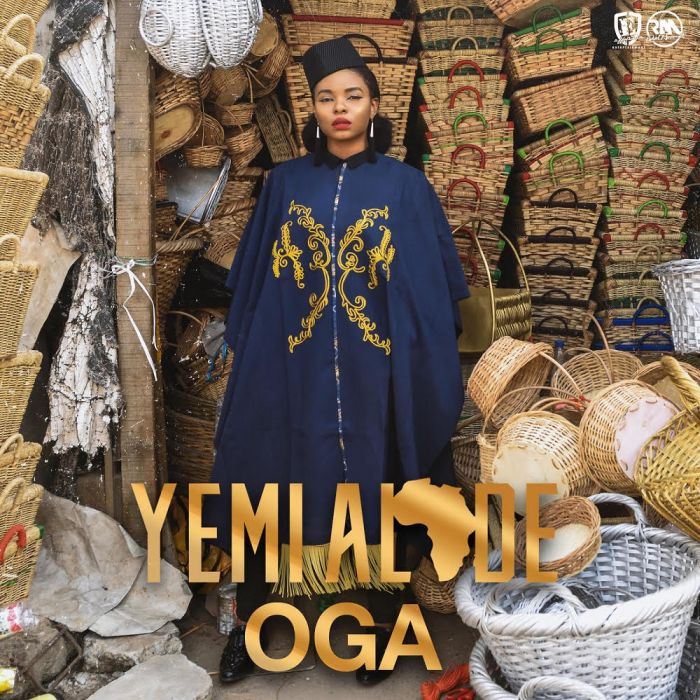 The stellar number shows Alade in her "
Mama Africa
" element, as she easily delivers yet another "bop".
"
Oga
" arrives with an engaging lyric …
[
Full reading
]
Comments: 0
[Download Music] YungPee – This Kind Thing
Wed Nov 21, 2018 3:51 am by Emmi
Henry Tebeda
popularly known as
#YungPee
comes through with a spanking new inspirational single.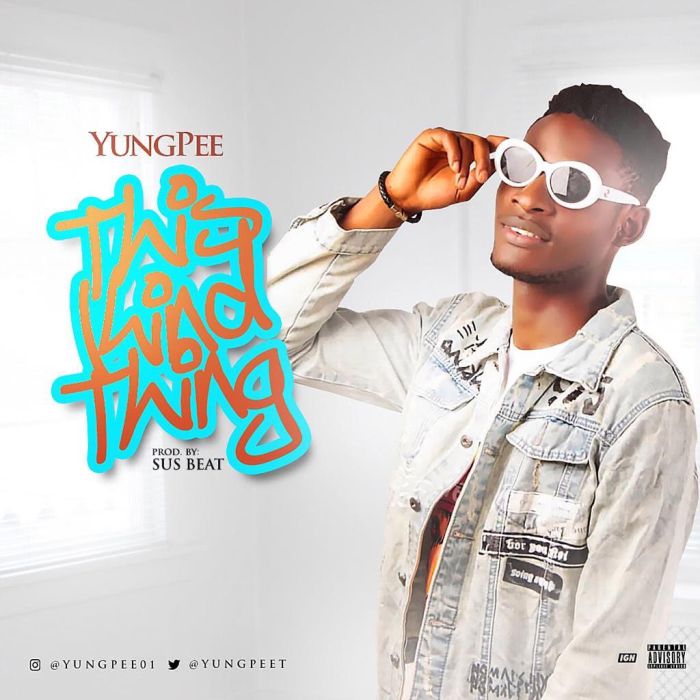 He titles it '
This Kind Thing
', produced by
Sus Beat
.
Listen & Download "YungPee – This Kind Thing" below:-
[
Full reading
]
Comments: 0


Veteran Actress, Joke SIlva was featured on a recent edition of LOVEHAVEN magazine, and she spoke on her adoption and how she got to know she was adopted by her parents.

The 56-year-old veteran, was adopted by the late Chief E.A Silva, a reputable lawyer, the then Babajiro of Lagos and his wife late Dr Abimbola Silva a pioneering female doctor, who died in July 2015.

Mrs Joke Silva revealed this recently at the first Annual Conference of Heritage Adoption Support and Advocacy Group (HASAAG).

Panelists at the conference which held in Lagos included a representative from United Nations Children's Fund (UNICEF) Mr. Wilfred Mamah, Mrs. Bridget Ituseli, a counsellor, public speaker, marriage facilitator, teacher and Writer Mrs.Bami Obasanya, who is the Chief Welfare Officer, Child Adoption and Fostering Unit of the Ministry of Youth and Social Welfare, Lagos State, Mr. Oluwatoyin Kotun.

Revelation

I remembered going out with my cousin and we met a big cousin She introduced me as 'my cousin's daughter and this is Dr Silva's daughter.' Then, the older cousin was like, 'Dr. Silva ke? Se Doctor Silva bimo ni? (meaning does Dr. Silva have a child?) . Did Dr Silva ever has a child?'

I was so confused and when I got home I told my mum, 'I met this lady that says you never had a child.' My mum froze and she said, 'don't mind them, they are used to rubbish talk.'

But I got to know years later when I wanted to travel and was looking for my passport where my mum kept it. Since she was not around, I opened the box in her absence and I saw my adoption papers. I never discussed it with my mum because I felt it was something that would hurt her, that was why, it was kept secret from me.


Amazing Parents

But I had incredible memories of my amazing parents for allowing me to do my A Level in England and going to one of the best schools in Bournemouth (a seaside resort on the southern coast of England) coming back after my A level with two of them having an argument on what I was going to do because I had failed my A level having done it for the third time then. I had done it thrice because I changed from science to Arts— I didn't do well at all.

My father said, 'Joke, go back and do your A levels again and my Mom said, let this girl go and do the drama.' They came into middle ground, and as you can see I am still in drama today.

Bringing Olu Jacobs home

Several years later, I brought home the one I wanted to marry and my mum asked my husband, if he knew I was adopted and he answered in affirmation that I had already told him.

Many years later, there was another memory of a very nasty member of our family. My mummy always very supportive of her relatives sat on our balcony and said my aunty would never be supportive of her because in the Yoruba language, 'won o kuku bimo' (she never supported her because she didn't have a child of her own.)

When I heard about it I did what Pastor Rapu called the unchristian thing. (May God forgive me. I dealt with her, till today, she never believed what I did that day to her, but I dealt with her by being so cold towards her. She would never forget it.

Letting my kids know

I then realized that I needed to tell my children about my adoption. I don't want anybody to tell them in a way it wouldn't be supportive. I called my children and I told them the ABC of my adoption story. They now told me that grandma had already told them. It was then I learn that somebody in my son's school had told him about his mum being adopted. He told grandma and grandma told him everything. Little wonder, my mum and Soji, my son were very close. Till she died, my mum my son remained inseparable.

Olu and I Lost Our Daughter

I have memories of my firstborn Dayo who died at the age of 10 and a half years. She was in coma and my husband would not allowed them removed her from life support until my mom came. He needed my mom's approval then because grandma was so close to Dayo, they were inseparable.

She gave the go-ahead for her to be removed by saying she was better up there than making her suffer on life support. My mum was the one that saw us through because my dad already had a stroke and couldn't be of help at all then.

I remember when my mother saw the health of my husband, who was deteriorating over the death of our daughter. She gave my husband a cheque of a hefty sum to go and complete the house we were building then. But because of how arrogant our husbands could be on matters like that, he rejected the offer of his mother-in-law, and quickly gathered himself together to go and complete the house.

Celebrating Late Parents

My mother is the first person who taught me how to pray and she told me, whatever the problem, her own father, Bishop Phillips, taught her to kneel down and pray on any issues bothering her life.

Whenever I go to her, she said, "Joke have you being on your kneels, oya take it to Baba God in prayer. Take it to daddy in prayer."

In the Silva's Will

Even in their wills, I was well protected. My Daddy being a lawyer said in his will that all his children, both adopted and biological, should be treated equally. I was not stressed in anyway. We were all well taken care of till my mum died at the age of 89. At 56, I still miss her but I know she has definitely gone back to her father.

On her sick bed I always sang her favorite tunes, she would be imputing the melodious tunes and she died singing to her Lord. She had prepared her family before my coming into her life because I had an incredible big Silva family.

I have a very big family I am the first daughter, I carried the responsibility of a first daughter. Everybody in my family cannot take any decision until sister Joke has come. I can't call my parents adopted parents. They are my parents"
Create an account or log in to leave a reply
You need to be a member in order to leave a reply.
Log in
Already have an account? No problem, log in here.
Log in
---
Permissions in this forum:
You
cannot
reply to topics in this forum