Latest topics
»
2018/2019 Federal University, Dutsin-Ma (FUDMA) 1st, 2nd, 3rd & 4th Batch Admission Lists (UTME)
by
Emmi
Today at 5:38 pm
»
2018/2019 Nigeria Police Academy (POLAC) Admission List | 6th Regular Course
by
Emmi
Today at 3:32 pm
»
Federal University Oye (FUOYE) Pre-Degree Academic Calendar for 2018/2019 Academic Session
by
Emmi
Today at 3:20 pm
»
2018/2019 University of Calabar (UNICAL) Acceptance Fee Payment Procedure [NUC & CES Programmes]
by
Emmi
Today at 2:57 pm
»
2018/2019 Air Force Institute of Technology (AFIT) Degree 1st, 2nd & Final Batch Admission Lists
by
Emmi
Today at 8:19 am
»
[Download Music + Video] Qdot – Caution (Gongo Aso Cover)
by
Emmi
Today at 7:24 am
»
[Download Music] DJ Wizziano Ft. Mr Real x Ceeboi x Baseone – Malokako (Gbe Body Eh)
by
Emmi
Today at 7:16 am
»
[Download Music + Video] Alica Smith Ft. Terry Apala – Paparazzi
by
Emmi
Today at 6:08 am
»
[Download Music] Rudeboy– Chizoba
by
Emmi
Yesterday at 11:12 pm
»
2018/2019 Air Force Institute of Technology (AFIT) ND, Pre-HND, HND, M.Eng & PGD Admission Lists
by
Emmi
Yesterday at 9:48 pm
»
Akwa Ibom State University (AKSU) Registration & Screening Details for 2018/2019 Newly Admitted Students
by
Emmi
Yesterday at 9:28 pm
»
Igbinedion University, Okada (IUO) 16th Convocation Ceremony Schedule
by
Emmi
Yesterday at 7:21 pm
»
2018 Nov/Dec Neco Gce Physics Practical Questions and Answers | Exam Runs
by
Emmi
Yesterday at 3:56 pm
»
2018/2019 Tai Solarin College of Education (OOU Degree Affiliation) Post UTME Form
by
Emmi
Yesterday at 2:43 pm
»
2018/2019 Tai Solarin College of Education (TASCE) NCE Post UTME Form
by
Emmi
Yesterday at 2:23 pm
»
Umaru Musa Yar'adua University (UMYU) Notice to 2018/2019 Direct Entry Applicants
by
Emmi
Yesterday at 2:14 pm
»
2018/2019 Federal Polytechnic Ede ND Daily Part-Time (DPT) & Regular Part-Time Admission List
by
Emmi
Yesterday at 10:47 am
»
Kwara State University (KWASU) Notice to 2018/2019 Newly Admitted Students
by
Emmi
Yesterday at 10:01 am
»
Kwara State College of Education (KWCOE) Induction Ceremony Schedule for NCE Graduands 2014 – 2017
by
Emmi
Yesterday at 9:52 am
»
2018/2019 Kwara State College of Education (KWCOE) 1st, 2nd, 3rd & 4th Batch Admission Lists
by
Emmi
Yesterday at 9:48 am
[Download Music] DJ Wizziano Ft. Mr Real x Ceeboi x Baseone – Malokako (Gbe Body Eh)
Tue Nov 20, 2018 7:16 am by Emmi
Samuel Udoh popularly known as DJ Wizziano is a Nigerian from Akwa ibom state.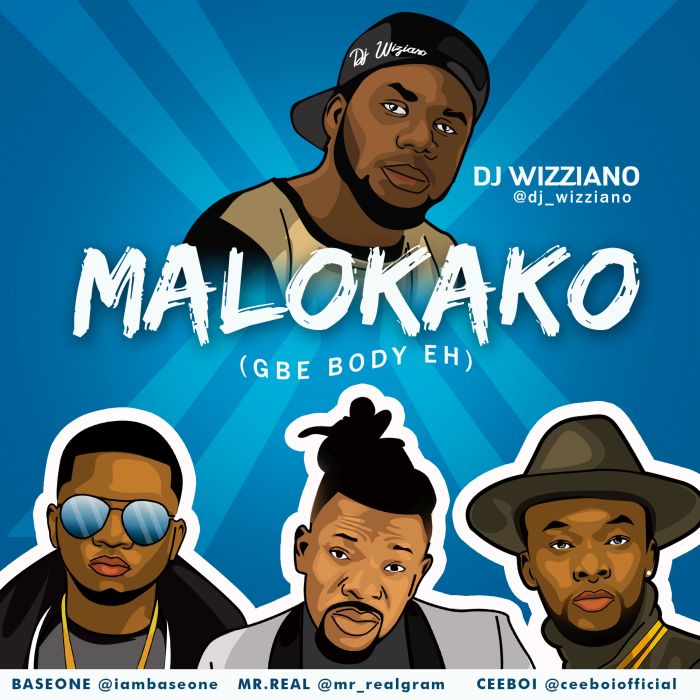 He started his DJ career professionally in 2007, as the residence DJ of Koko Lounge (alongside Dj Snoop the Damager, Dj mekzy, and DJ Tony blaze) owned by Dbanj.
He has played many events such as Rhythm Unplugged 2012 Ibadan/Lagos as the official DJ, Etisalat NYSC …
[
Full reading
]
Comments: 0
[Download Music + Video] Alica Smith Ft. Terry Apala – Paparazzi
Tue Nov 20, 2018 6:08 am by Emmi
Nigerian songstress,
Alica Smith
teams up with "Fuji/Apala" AfroPop Maestro,
Terry Apala
to Unleash the Jam of 2018.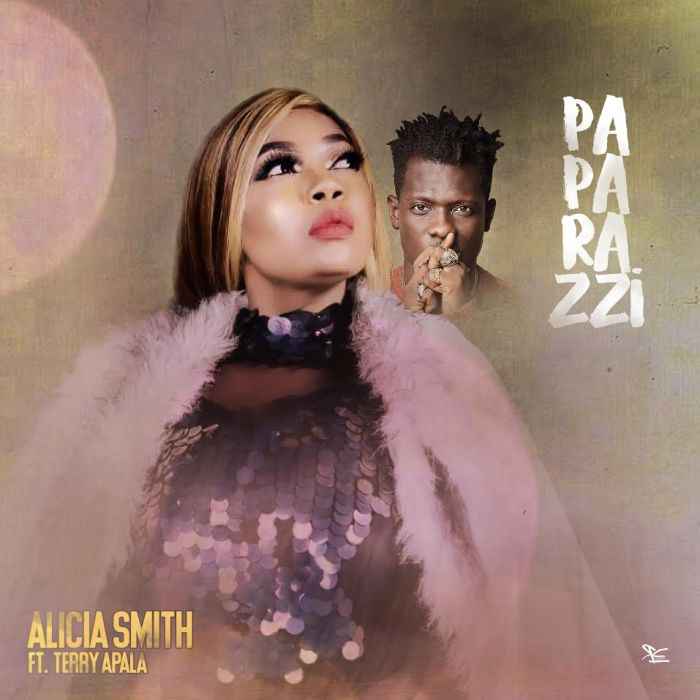 The song is titled "
Paparazzi
" and it was produced by
DTD.
The Music Video to Paparazzi was shot somewhere in Nigeria.
Listen & Download "Alica Smith Ft. Terry Apala – Paparazzi" below:-
[url=http://naijaloaded.store/wp-content/uploads/2018/11/Alica-Smith-Ft.-Terry-Apala-Paparazzi.mp3]Download Music Mp3 …
[
Full reading
]
Comments: 0
[Download Music] Rudeboy– Chizoba
Mon Nov 19, 2018 11:12 pm by Emmi
#Rudeboy
 of Psquare comes through with a brand new single titled "
Chizoba
".
After the successful release of his dancehall song "
Together
" featuring
#Patoranking
, Rudeboy keeps the spirit alive with this new smashing love song.
Mr P
was trending last week with his new …
[
Full reading
]
Comments: 0
[Download Music + Video] Xbusta Ft. Harrysong – Ogologo
Sat Nov 17, 2018 7:40 am by Emmi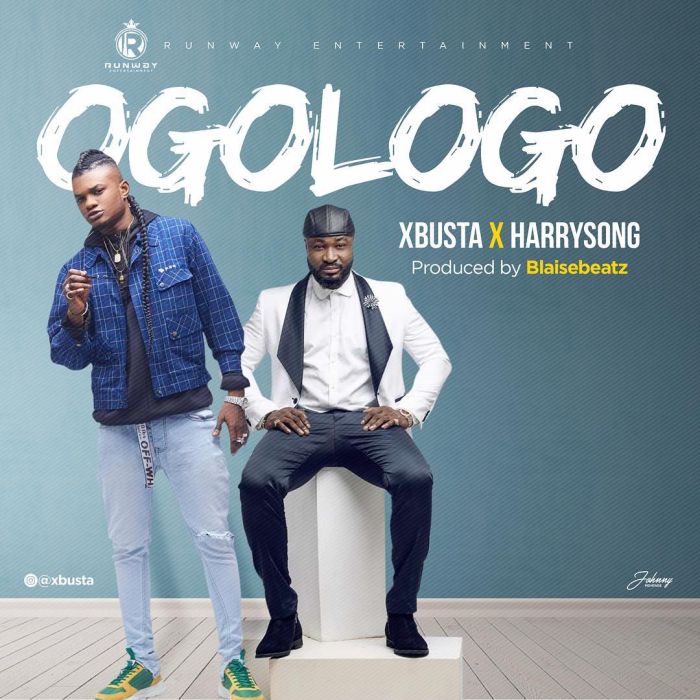 From the stables of
Runway Entertainment
,
#Xbusta
one of the best exports in rap music in Nigeria teams up with former label mate
#Harrysong
on the massive jam title "
Ogologo
".
The record was produced by
Blaisebeatz
.
Listen & Download "Xbusta Ft. Harrysong – Ogologo" below:-
---
Watch

 & …
[
Full reading
]
Comments: 0
[Download Music] Wizkid – Sade
Sat Nov 17, 2018 7:06 am by Emmi
#Wizkid
teased an unreleased song titled "
Sade
" early last year 2017 and after all the wait, the song never was never released.
Today, Sade has finally made it to
9Jatechs
.
Listen & Download "W!zkid – Sade" below:-
[left]
---
Do you want to download all latest  Nigeria Music ? Click here >>
N[url=http://www.9jatechs.com/f9-nigeria-music]…
[
Full reading
]
Comments: 0
Nollywood actress, Anita Joseph has given her thoughts on female celebrities and their inability to stay married as long as marriage should go.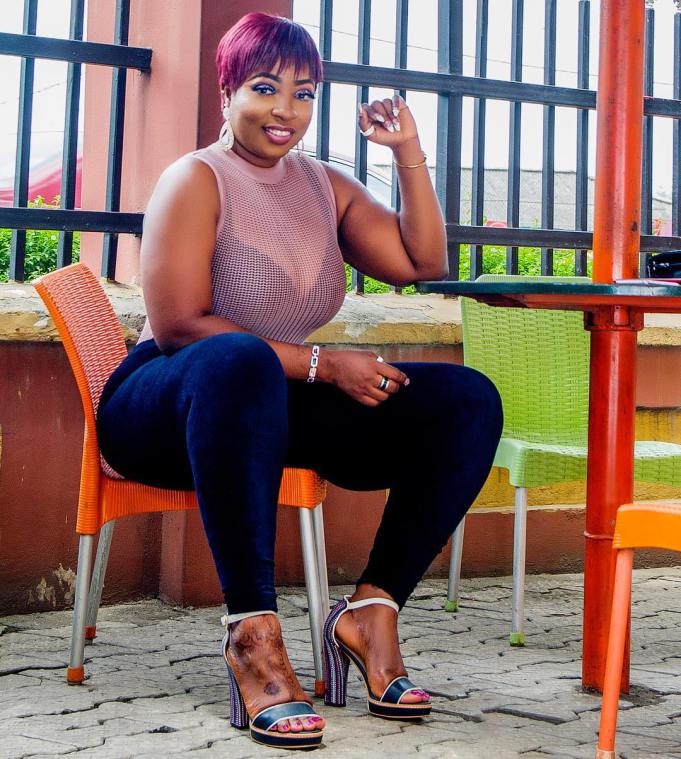 She had an interview recently with Sunnewsonline and when she was asked the question pertaining to the above mentioned, she had this to say,

Civilisation has its disadvantages and this is one of them. As women work, they have become independent and will not take any form of abuse from a man. It used to be that every mum had a  business or was just a stay-at-home mum taking care of the kids; but now the status quo has changed. Women now work and can make the decision to leave if they are not being treated right, not minding where the upkeep is coming from, as they can provide for themselves and their children.
Anita Joseph reveals
Read excerpts from her interview below,
Would you then say it is the fear of becoming old maids, without a man to call their own that compelled some actresses to opt for single motherhood?
I won't really be able to assume and generalise on this one, but I know it is a matter of choice. In all we do, we should choose the right thing and be happy. If having a baby makes them happy, that's all good. Our career is hectic and busy, so sometimes one forgets the priorities. It is always good to remember that and create a balance.
Or is it that actresses don't get it right when it comes to marriage?
No, it is not that actresses don't get it right in marriage. Marriage is between two people, and if it breaks up, it is not the fault of the woman alone. It takes two to tango.
What are your no-go areas when it comes to relationships; can you forgive a cheating husband?
To me, a man that cheats is saying, 'I prefer someone else' so what is the point? I will forgive but forgiveness is not reconciliation. If he is not satisfied with me, Anita, then he belongs to someone else.
Is it an option to leave a marriage that is not working?
It is not a spur of the moment thing. It happens like that because of our job. Being busy while in a relationship, you think you know the person, but he turns out to be someone who you don't recognise, and you run for cover. It is a natural phenomenon. But I would advise couples to look before leaping.
Create an account or log in to leave a reply
You need to be a member in order to leave a reply.
Log in
Already have an account? No problem, log in here.
Log in
---
Permissions in this forum:
You
cannot
reply to topics in this forum