[Download Music] Emjay Stylez – Sashe
Thu Aug 16, 2018 4:27 am by Emmi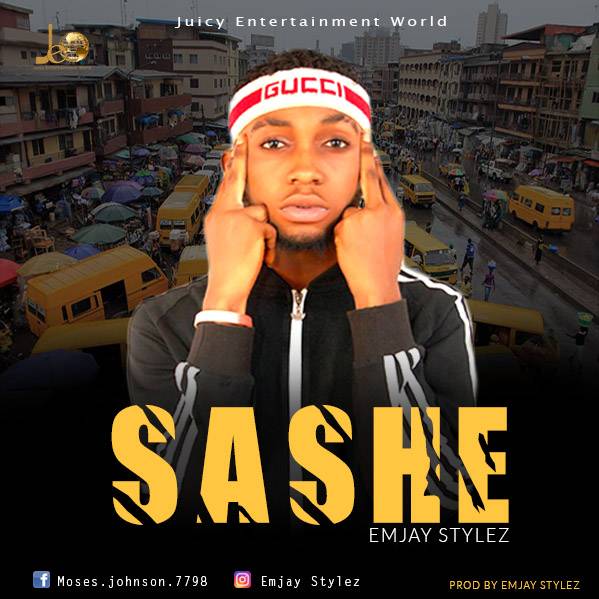 Juice Entertainment World "Sashe" as a song has to do with hustling and staying focused on your grind.
So Emjay Stylez dishes out this feel-good song stating how he struggled everyday to rise to the top and how people looked down on him in the past.
This is a song for the guys and the Ladies would love this too…..The song was …
[
Full reading
]
Comments: 0
[Download Music] Bobo Large – Small Girl Big God
Thu Aug 16, 2018 4:19 am by Emmi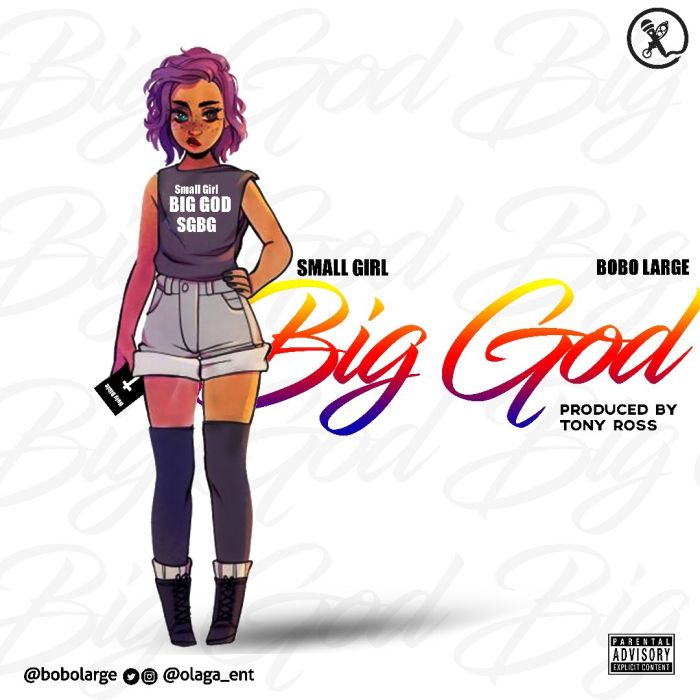 Rap artiste, Bobo Large takes a break from spitting hardcore lyrics and shines once again with his hot new single "Small Girl Big God", a genius blend of sweet highlife and rap.
Produced by Tony Ross, 'Small Girl Big God' addresses the current social mishap trending amongst young ladies in the society today.
Bobo Large's unique …
[
Full reading
]
Comments: 0
[Download Music] Classykinging – Love Me Like You (Slay Mama)
Thu Aug 16, 2018 4:12 am by Emmi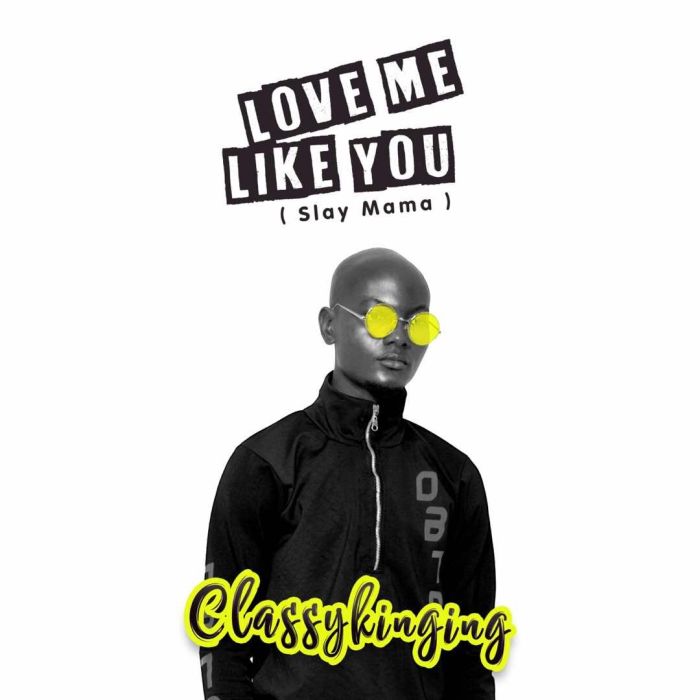 Here's a new single by "Classykinging" titled "Love Me Like You (Slay Mama)".
This is a mega hit produced by "Deez" and would definitely enjoy your repeat button.
Listen & Download "Classykinging – Love Me Like You (Slay Mama)" below:-

[left]

---

Do you want to download all latest  Nigeria [url=http://www.9jatechs.com/tags/Music]…

[

Full reading

]
Comments: 0
[Music] Daice – Oshey
Wed Aug 15, 2018 5:34 pm by Emmi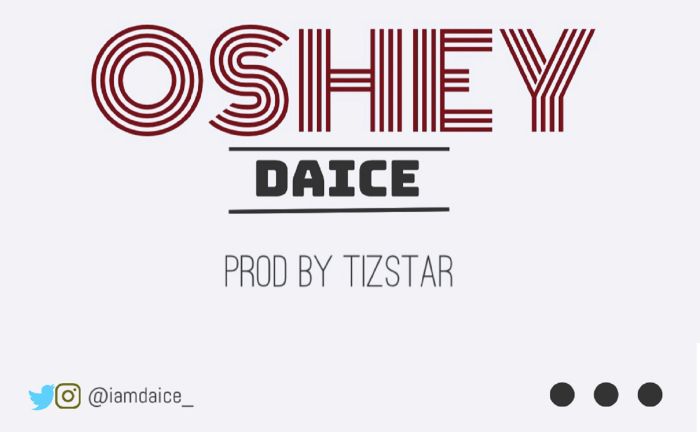 Awodamila segun, the 21 years old unsigned singer and songwriter, popularly known as Daice, Nigerian artist based in Ondo State, originally from Ondo state, Idanre, a student of Adekunle Ajasin University, has been dropping freestyles and demo songs.
Now comes with a brand new mind blowing official single titled Oshey produced and mastered …
[
Full reading
]
Comments: 0
[Download Music] Freshgreen Ft. Wizboyy – Asili (Gossip)
Wed Aug 15, 2018 5:22 pm by Emmi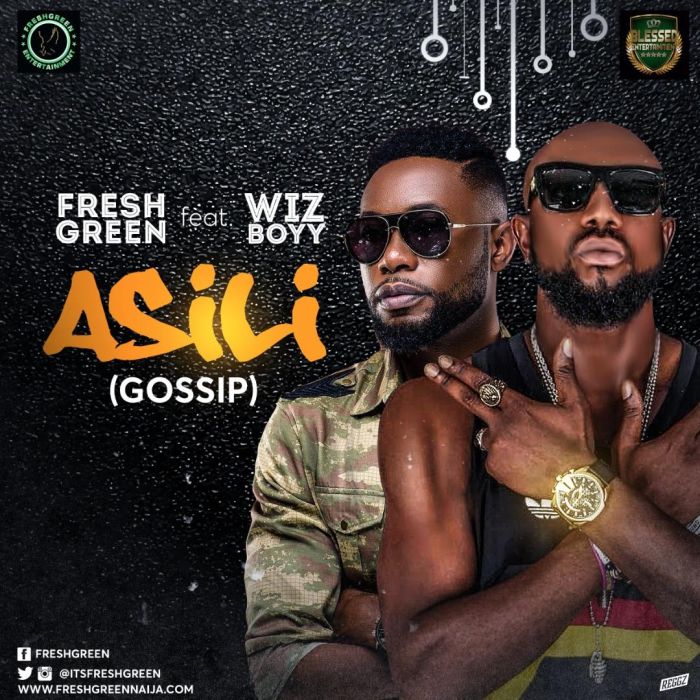 Italy based music sensation, Freshgreen releases hot single titled "Asili (Gossip)" featuring multiple award winning highlife singer, Wizboyy who is famous for his hit singles: "Screensaver", "Owusagi" & "Infinity".
With the highly prolific Mr. T producing this melodious tune, expect nothing less than good music at it's …
[
Full reading
]
Comments: 0
@priscaberry has shared a shocking tale of how a stranger she tried to help robbed in her broad day light! Read Below:
"Yesterday I lost my phone! Sometimes I imagine why people choose to be so deceitful, wicked and mean. This is why the genuine ones don't get help from people when they are in need. So I was sitting peacefully next my my Bro shop when a gentle looking man who appeared to be stranded walked up to me and pleaded to allow him make a call with my phone, he sounded so desperate and from his appearance, I swear I never suspected anything. He claimed to have lost his phone and wallet on his way so I obliged. I dialed the number and he started making call. I heard him arguing with the person on the end and all. Telling him how he lost his phone and wallet.
" Few seconds later, the number called back and I picked. The caller begged me to direct the guy properly as he can't hear him cos of the noise and music playing at the background which is true. He pleaded to me to help him get a taxi to where he is, I agreed. The stranded guy introduced himself and told me all the epistles about his job, what he came to do and why he was stranded. I told him to pick a drop that it will be easier and better and he agreed. I gave him#500 for his taxi cos he said he don't have any other money on him.
"Few seconds later the call came in again and it was for him so I gave him d phone. Before I could say Jack, he disappeared with my phone. Like a magic in the movies I turned and couldn't find him. I was shocked!!! Like do people still stoop so low these days just to rob people of their valuables? I borrowed a phone and called my line several times, it rang but he refused to pick. Later he turned it off.
"I was mad! Not because it's d end of the world but how people behave these days baffles me. U can't even help someone that claims to be in need anymore without getting Urself in some kind of trouble! I lost my laptop/phones/money etc when I was robbed where I served in Calabar so this new phone is just like my laptop/phone cos I have a lot of important files/documents/contacts in it.
"I never regretted trying to "HELP " someone that turned out to be a thief cos I know that one day, I may need someone's help. It's not a sin trying to help.
"You may say that I was careless or not smart, u might be right but all I wanted to do was to help someone since I have enough call credit in my phone. Dear Mr. Nobody, u have actually taken away any misfortune/sorrows that will come my way this year!
"As U have robbed me of that phone, HAPPINESS, PEACE, LOVE AND COMFORT has been robbed from u this year and beyond. Pls be kind enough to steal from someone that won't spare u until they put a Tyre on Ur neck! It hurts to loose anything in such manner especially in this hard times but I won't stop doing good! Friends beware of these corporate thieves, they are back in town! Don't let their innocent looks deceive u!"
Create an account or log in to leave a reply
You need to be a member in order to leave a reply.
Log in
Already have an account? No problem, log in here.
Log in
---
Permissions in this forum:
You
cannot
reply to topics in this forum