[Download Music] Gee4 – Steady
Fri Aug 17, 2018 5:25 pm by Snows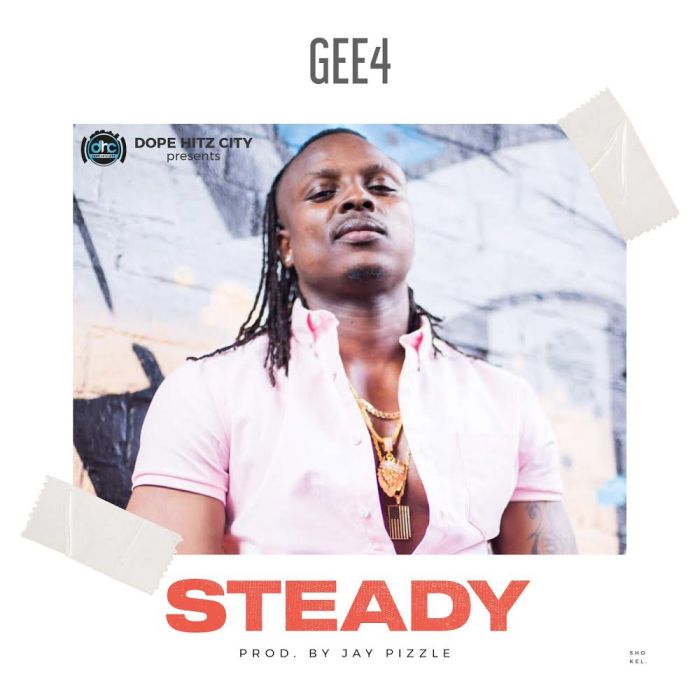 Egbeyemi 'Gee4′ Gbenga who has since been on tour in the UK, US and within Nigeria promoting his previous song KiraKita is firing all engines as he releases this hot tune he titles Steady.
Teaming up with the hit maker JayPizzle on this one, their chemistry has brought forth a song set to take over the dance floors.
You can tell Gee4 is …
[
Full reading
]
Comments: 0
[Download Music] Active Donsun Ft. Mz Kiss – Shotiwa Online
Fri Aug 17, 2018 5:20 pm by Snows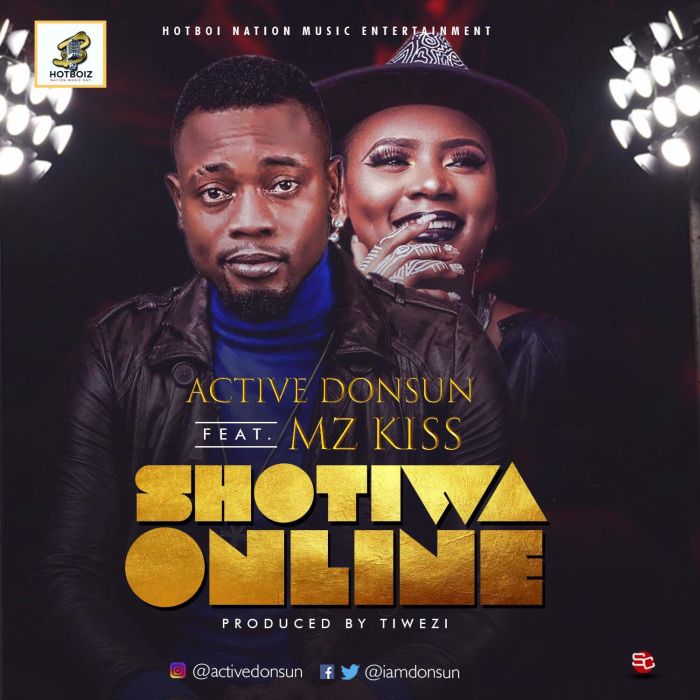 The CEO Of Hotboiz Nation Music Entertainment, Active Donsun is not ready to slow down this year as he dishes out yet another Shaku Shaku Sound after the success of his recent single FMT which is still getting massive airplay, This new one is titled "Shotiwa Online" featuring The Queen Of the Street Mz Kiss.
Active Donsun is set to make …
[
Full reading
]
Comments: 0
[Download Music] Jay Celeb – 2Much
Fri Aug 17, 2018 5:02 pm by Snows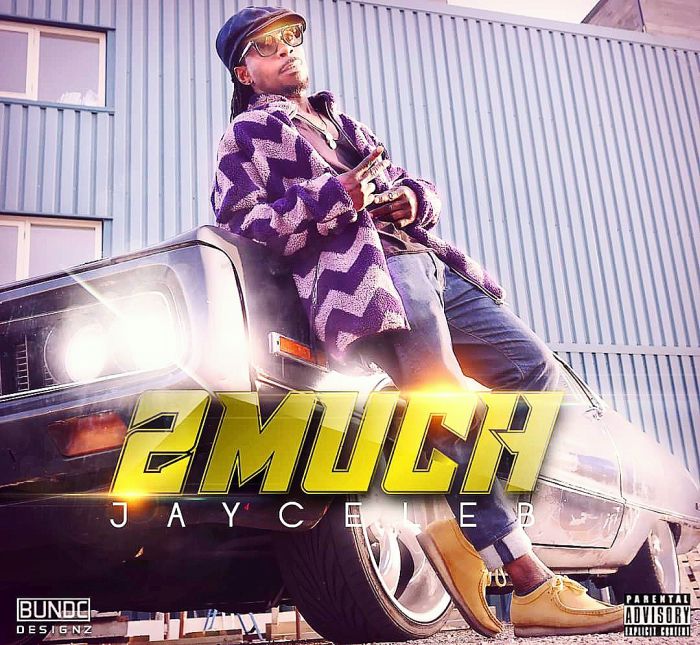 Jefferson Dominic aka Jayceleb is an artist and entertainer. Originally from Nigeria, Jayceleb travelled and lived around the globe since he was fourteen. His experience and the gained knowledge of the world, people and life he puts into his music today.
The love for music and arts runs in his family and Jayceleb was exposed to the …
[
Full reading
]
Comments: 0
[Download Music] Hefty G – Ajoumu
Fri Aug 17, 2018 4:57 pm by Snows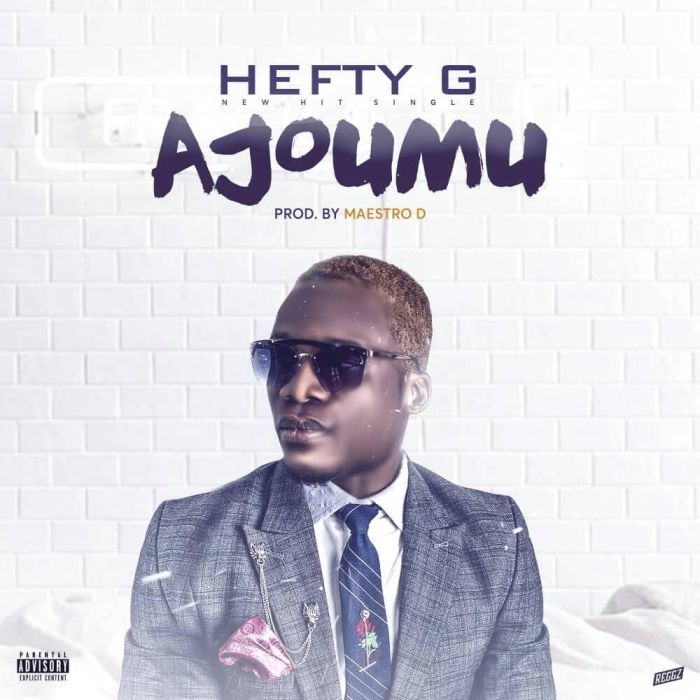 The Anticipation is now over! It's finally out. Your Boy Hefty G is out with a new hit single Titled Ajoumu.
The Igbo Rapper hails from Anambra State in the East side of the Country.
Hefty G Representing the Igbo's with his Rap Style. The Trap Rapper is here to stay
Listen & Download "Hefty G – Ajoumu" below:-
[url=http://naijaloaded.store/wp-content/uploads/2018/08/Hefty-G-Ajoumu.mp3]Download Music …
[
Full reading
]
Comments: 0
[Download Music] Alex – Side Chick (Prod. By TozBeatz)
Fri Aug 17, 2018 4:23 pm by Snows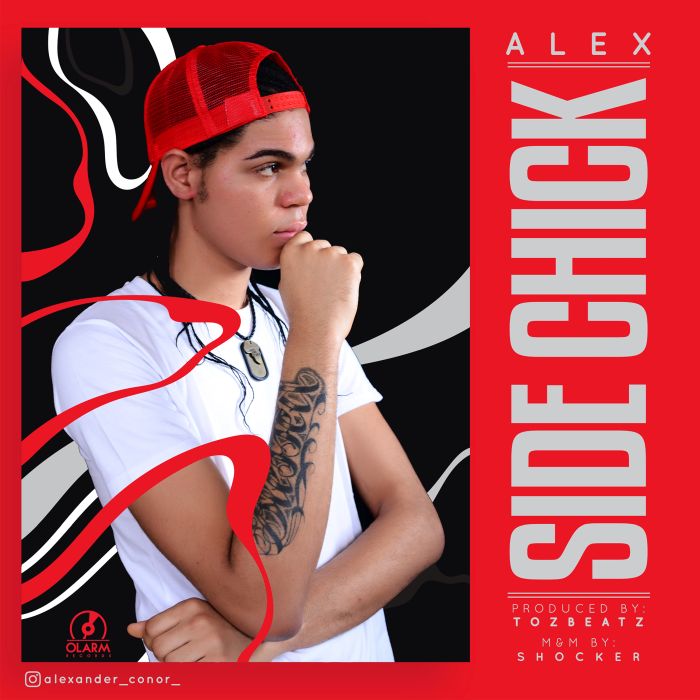 Alex Conor 20 year old biracial growing up fell in love with music at a tender young age while splashing in pools and going for hikes.
He always knew there was something missing maybe the feeling he gets whenever some song he knew played on the radio and from there on he knew music was his first love, moving to Nigeria and getting signed by …
[
Full reading
]
Comments: 0
[size][url][/url][/size]
John Okafor, known by his stage name Mr Ibu, has told a crushing story of losing hope, suicide attempt and finding his feet again.
In his chat with Punch, the comedic act opened up for the first time about how an unnamed friend kicked him out. This crushed Mr Ibu's spirit, and seeing he has no where else to go, chose to end his life, but he was saved by his mother whose face flashed before him as he prepared to take the plunge.
Rejuvenated, the actor took shelter under a lorry, where dogs sleep at night. One morning, he ran into a female friend who took him to a restaurant where he had his first meal in days. And then, his story changed. He found an old friend who had just returned from London, moved in with him, and slowly, he began to find his feet again.
Today, his stage name, Mr Ibu has become a household name, and the actor finally can afford to look back at how far he has come.
Read his story, as narrated to Punch:
"Do you know that there was a day that I had prepared to kill myself in Ajao Estate? That day, I was prepared to jump into a well because of the situation that surrounded me. Three days before that day, I had not eaten and I did not have hope of eating for the next week. I was only surviving on water and I hate it when I bother anyone. Most of my close friends were not bothered about my well-being even though it was obvious that I was not alright. I remember December 18, 1997, a friend of mine who I squatted with called me in the morning and told me that he would be going home for Christmas and he did not want anyone to be in his room. I assured him that no one would come to his place but he said he wanted me out of the room. I told him that I did not have another place to stay and he should trust me that as usual, I would take good care of the place. Though I was older than him, I did all the washing and cleaning of the house to the extent that I washed his panties and underwear. I did that so that I could have a roof over my head. But out of anger, that my friend went into the house, brought out all my things and threw them outside, then he told me to leave his house, he locked his door and left.
"From where I was seated, I was looking at the well. I thought to myself, 'is it not better to end my life by jumping into the well so that when people return in the evening and they need water, they would discover my body and my friend would know that he was the reason I committed suicide?' I went to the well and as I opened the lid and prepared to jump inside, the image of my mother's face flashed through my mind. I quickly closed the well and began to wonder how my mother knew that I wanted to kill myself. My mother was still alive at the time; she was about 80 years old. I went back and leaned by the wall. A neighbour, Francis, was playing a song by Michael Bolton titled 'When I am back on my Feet Again.' The song gave me hope and I decided to stay alive.
"I cleaned the place (under a lorry) and was able to get some cartons which I used to do a tent. In the course of cleaning the place, I realised that it was dogs that used to sleep there at night but I had no choice. One night, about 30 dogs were barking so no one could sleep so I had to move my cartons to another location. While I was changing my bearing, I saw some people gathering. I hid my cartons, went close to the place and saw that it was a movie audition. I saw some of my friends there like Pete Edochie, and a friend called Sandra Ezeh. When Sandra saw me, she hugged me and said she was a big fan of my work especially my role in 'Ikuku.' She asked if I was doing anything and when I told her I wasn't, she insisted that I accompany her to see her boyfriend. Since I had no job, I followed her; beside, all I needed then was food. I was so hungry at the time that it began to affect my eye sight. Sadly, her boyfriend had travelled so she said we should go to see another friend. We met the woman who owned a bar and when I asked for food, she said all she had was pepper soup and drinks. I told her to give me pepper soup and she was nice enough to tell them to give me two agidi with the pepper soup. After I ate the food, I fell into a deep sleep.
"When I woke up, I saw an address, 125 Adetola Street, then immediately, I remembered that a friend had called me asking me to stay in his house because he was travelling to Germany and that was the address. Immediately I crossed the street and went to the house. When I got into the house, my friend, Frank, just got in from London. He was so happy to see me that he hugged me and we both fell to the ground. He then said that no matter where I was staying, I had to move into his house. We went to pick my load from where I put it. Frank asked why my load was outside and I lied to him that I was preparing to travel. That was how he gave me a room in his flat. I prayed to God thanking him for saving me. He started taking me out and buying me clothes. It was from there I got my footing."               
Create an account or log in to leave a reply
You need to be a member in order to leave a reply.
Log in
Already have an account? No problem, log in here.
Log in
---
Permissions in this forum:
You
cannot
reply to topics in this forum