[Download Music] Olamide – Bugle
Wed Oct 17, 2018 12:25 pm by Emmi
Long time ago, we have this kind o
f #Olamide
mood! Glad to get back the Olamide we know from inception.
The YBNL, Olamide boss dishes out a new jamming strictly rap single tittled "
Bugle
". This is one is a must hear.
If you don't have this one on your playlist, wetin you gain?
Listen & Download "Olamide – Bugle" below:-
[url=http://naijaloaded.store/wp-content/uploads/2018/10/Olamide-%E2%80%93-Bugle.mp3]…
[
Full reading
]
Comments: 0
[Download Music] GOC – My Money
Wed Oct 17, 2018 11:37 am by Emmi
Budding new act,
#GOC
made his debut appearance in the music scene with this song tittled "
My Money
".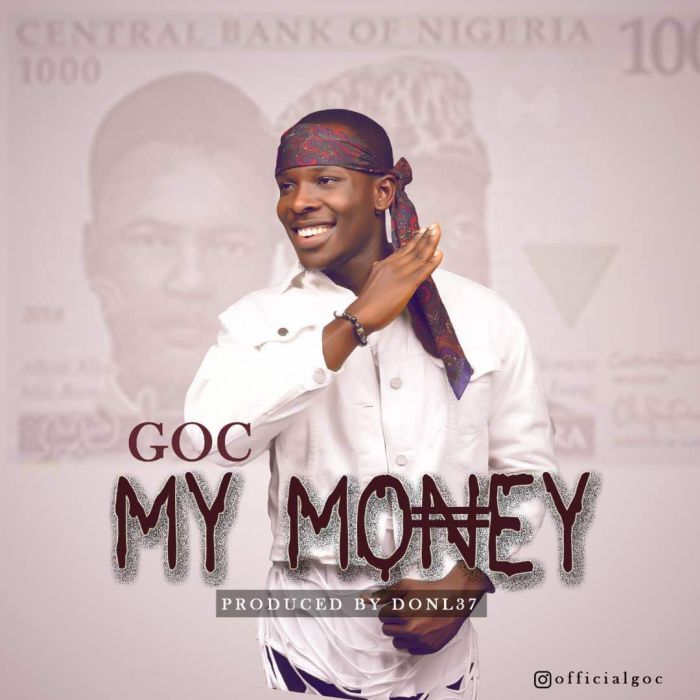 My Money is a mid tempo afro beat song, that sure turns you on in a little time after vibing to it.
The synergy between GOC and producer, DonL37 came out as a perfect blend! You all need to cop this one.
Listen & Download "GOC – …
[
Full reading
]
Comments: 0
[Download Music] Shakar EL – OliMango
Wed Oct 17, 2018 10:16 am by Emmi
Romance dey Sweet with Finance!!! Now this is what you call an International Local vibes,
Shakar EL
a.k.a Shakar nwa Mama comes thru Heavy with this Dancehall tune laced with some HighLife elements titled
OliMango
.
You can call it a typical cross border Banger because you can be jamming to it somewhere in Enugu, Nigeria enjoying isi ewu and …
[
Full reading
]
Comments: 0
[Download Music] D2 – Bless Me
Wed Oct 17, 2018 9:59 am by Emmi
D2 NATION
Present Ajao Oladimeji Eniola popularly known as "
#D2
" in a new single titled
Bless Me.
D2 hits the music industry with the Track that Rocks the Nation, All Clubs and all Entertainment Zone, Produced by Da Piano, they both came through on the single, Listen and share your thoughts.
#Enjoy
!!!
Listen & Download …
[
Full reading
]
Comments: 0
[Download Music] Levis Pepe – Ma Loud E
Tue Oct 16, 2018 12:37 pm by Emmi
Young and rising act – Levis Pepe who was born in Gbongan came through with his new single after realesing 'Jembe'.
This new tune is titled – Ma Loud E. ENJOY!!
Listen & Download "Levis Pepe – Ma Loud E" below:-
[
Full reading
]
Comments: 0
Facebook user, Daniel Chukwuemeka, has shared the sweetest story you could hear all day – he narrated how his neighbour gave birth in his car on the 18th of February by 12:58.
He shared photos of the new baby and his cars stained of blood and wrote:
"Last night, my neighbour gave birth to a baby girl, IN MY CAR.
Actually, it happened this morning. 12:58 am. I have never witnessed a thing like that before. I only saw such in Nollywood movies.
I was not fast asleep. But I was hearing the first set of gentle knocks on my door in my dreams. Kpam Kpam Kpam Kpam, Daniel o…repeatedly. Later I would deem whoever was knocking that way as unserious. How could such knocks wake me up? But I have just slept off an hour before then. So I was woken up immediately the knock got louder. I rushed out, hearing the cries for help. She was already in labour—my neighbour. My God! I saw the baby's head pushing itself out of my neighbour's privates. She was fast losing blood, as they kept flowing uncontrollably. As if that was not enough a strange sight for me, I saw that white, long thing they call umbilical cord. Damn it! That was actually when the baby had completely come out. Chai. Poor child. Crying. We didn't know what to do. I was clueless. Her friend—a young lady—was clueless too. There was no other neighbour available. And it was already 01:05 am. But that my neighbour, ba? She was a strong woman. She kept reassuring her panic-stricken friend to stop shouting, re affirming that she'd be fine. She was even the one that suggested we go to a nearby hospital. Olodo like me, I couldn't even think of any meaningful thing to do. My head was full. But she was strong. We carried her down to my car, carrying the baby alongside, careful not to draw the umbilical cord too apart from her. Chai. Blood. She lost a lot of blood. I gently drove us to a nearby hospital. The staff responded quickly. The cord was cut while she was still in the car. The baby survived. The mother survived too. I went back home later and got them some clothes, and tea, milk, bread and hot water for the mother.
This is what I call miracle. Not turning water into wine. In this part of the world, we say "Thank God" for even things we can do ourselves. So for the first time in my life, I'll do this, because I am overwhelmed:
Thank God for my neighbour's strong resolve in the face of hysteria;
Thank God for the mechanic guy that didn't tell me stories yesterday, but promptly worked on the car's fan belt, making the car available;
Thank God for the staff of Divine Mercy Hospital and Maternity, Orba road, Nsukka, especially the gate man, for their immediate response to our call for help;
And finally, thank God for giving us humans all that we need to survive the pestilence and pains He also created on earth, for surely He created all things. Amen!
I learnt a few things:
1. A pregnant woman shouldn't be left alone. I used to say I'd run out of home when my wife gets heavy, to avoid a pregnant woman's wahala. Dear future wife, I have changed my mind. I now understand what you women go through. I'll be there, through it all. No business trips. No conferences or seminar. In fact no work for me. I'll be there. We will do it together. After all, we had sex together (whatever that means).
2. I think one should always have fuel in one's car. Anything can happen any time. And no petrol station might be available at that time.
3. Do not overlook the importance of neighbourliness. And if your neighbour is one who hardly responds to knocks on his/her door (like my former useless neighbour), declare such a neighbour as useless to humanity.
Finally, women, please accept the assurances of my ernest respect for your natural abilities. Truly, there's more to your privates than just sexual activity.
PS: the head nurse said I'd make a good father, because of the way I was in charge. Is that true? I mean, why not?

"
Create an account or log in to leave a reply
You need to be a member in order to leave a reply.
Log in
Already have an account? No problem, log in here.
Log in
---
Permissions in this forum:
You
cannot
reply to topics in this forum