9mobile Introduces Video Streaming Bundles
Tue Nov 14, 2017 6:12 pm by Gab2
9mobile has official announced two new video steaming bundles which is the first of its kind. According to 9mobile official statement;
"These sets of new video streaming plans lets you pause and resume your video data anytime. As per their official statement;
"Another first from #9Mobile! Introducing the only video streaming bundle that let's you pause and resume your data usage anytime! …
[
Full reading
]
Comments: 0
How To Get Free 36GB Data Plus N15,000 Airtime On Your Airtel Sim | Airtel Promo
Fri Nov 10, 2017 9:22 pm by Snows
Airtel 
is currently running a promo that will give users the chance to get 36GB of data plus a whooping N15,000 airtime when you get a Fero 1801 phone for just N6,000 only.
This was shared by Airtel official on
Facebook, saying:
Get 36GB data + N15000 airtime over 6 months when you get a Fero 180/1 phone for just N6000!
[
Full reading
]
Comments: 0
Youtube Plus Pack Gives Normal Subscription + Youtube Bundle At Affordable Price
Fri Nov 10, 2017 2:02 pm by Snows
Have you heard of 
YouTube Plus Pack
. 
This pack gives free access to YouTube at night, and also to other websites (any time)..
Subscribers of this plan will get their
 normal data + YOUTUBE DATA 
to stream YouTube videos from 1am - 5am.
It's cool,Right?
You can check out the data plans available on the 
YOUTUBE PLUS …
[
Full reading
]
Comments: 0
Glo is Giving N200,200 Worth Of Airtime To Both New and Old Customers
Tue Nov 07, 2017 10:01 pm by emmy
Glo Mobile has rolled out a new plan "Glo Jumbo". This new plan gives subscribers free airtime worth over N200,200. All you have to do is simply buy a new Glo SIM or dial *224# to migrate to get eligible. Once you have done that, you'll receive a message like this.
…
[
Full reading
]
Comments: 0
Airtel data plan 4.5GB For Just N1000
Mon Nov 06, 2017 8:36 pm by pati
Airtel NG is here with a pleasant data plan for all Youtube lovers; dubbed YouTube Plus Pack. These are standard data plans that give FREE access to YouTube at night, and also to other websites (any time).
With this plan, you get your normal Android data to browse and download on any website at anytime, plus free YouTube data separately; to stream your favourite video content at night—between …
[
Full reading
]
Comments: 0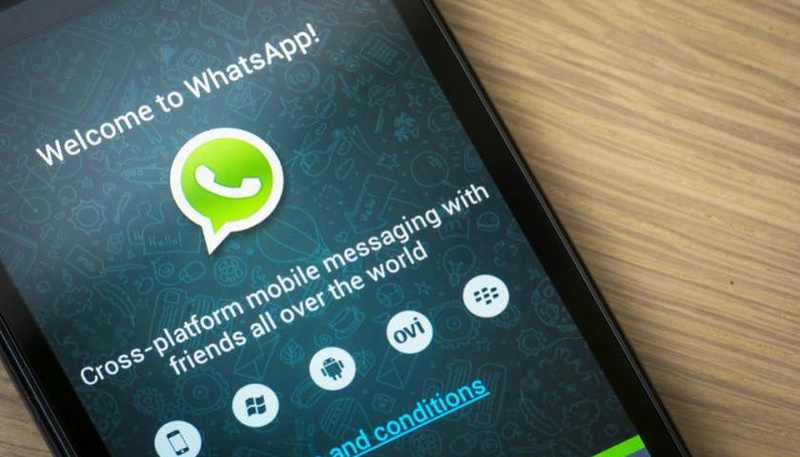 WhatsApp, the magnificent app Facebook bought for $19billion (£12 billion), is used by more than 900 million people around the world and has become one of the best ways to connect with people in different countries or have group conversations.
Unlike the way it is with test messaging, WhatsApp uses a data connection, which mean sending a message is essentially free, especially for those with unlimited data plans.
While the app is reasonably simple, there are features many users haven's discovered yet!
These are the top nine "hidden" features in WhatsApp that everyone should know about and use.
1. See how many messages you and your friends have sent to each other.
To find out whom you communicate with most on WhatsApp, go to Settings > Account > Network Usage.
A number appears next to each contact that represents the total number of messages sent back and forth. Selecting a person reveals more information, including how many messages have been sent by whom.
2. Mute group chats.
Group-chat notifications — especially in a big group — can become annoying, particularly if you aren't involved in the conversation. While muting group chat may seem drastic, sometimes these things have to be done.
AD: How I went from a 2mins man to 35mins man in Bed. Now I satisfy my woman - See Solution Here
Go to the group chat in question, click on its name and select "mute," where you will be presented with three options: eight hours, a week, and a year.
3. Hide your "last seen" time.
Hiding your "last seen" time is a useful feature if you don't want people to know when you last checked into WhatsApp.
To switch it off, head to settings > Account > Privacy > Last seen. From here, you can select who gets to view your "last seen" time.
The feature does come with a trade-off: You won't be able to see anyone else's "last seen" time either.
4. Change your WhatsApp number if you switch phone numbers.
Setting up WhatsApp and then changing phones can be a pain. The service is not linked to your actual phone number, just the first number you enter and verify. This "number" will then follow you onto your next phone, creating confusion for everyone.
If you get a new number, you can change your WhatsApp number quite easily by going to Settings > Account > Change Number and following the steps from there.
Create an account or log in to leave a reply
You need to be a member in order to leave a reply.
Log in
Already have an account? No problem, log in here.
Log in
---
Permissions in this forum:
You
cannot
reply to topics in this forum