Glo GO Russia Promo: Win a Trip to Russia for the FIFA World Cup 2018
Sat May 19, 2018 10:14 am by Friday
It's almost time for the 2018 FIFA World Cup and everyone is bracing up for this glorious football tournament this year.
Consequently, Nigeria's telco giant Glo has launched a new promo, called "GO Russia" to sponsor its subscribers in an all-expense paid a trip to Russia to see Nigeria and other countries slot it out for the big trophy.
This new promo is open to millions of Glo subscribers …
[
Full reading
]
Comments: 0
Tip on How To Check Your Mtn Night Data Usage
Fri May 18, 2018 10:10 pm by emmy
Mtn Night Plan
. It is easy to subscribe: just write a quick word 'NIGHT' and send it to the phone number 131.
It is good to check MTN Night plan data balance to know for sure how much mobile data you have already used and yet to use. Unfortunately, MTN provides no direct method how to check MTN night plan data balance. At the same time, the mobile operator usually texts you periodically …
[
Full reading
]
Comments: 0
How to Get Airtel 5.5GB for N1500, 7GB for 2000Naira Data Plans
Fri May 18, 2018 6:37 pm by emmy
Airtelng is back again as usual with its amazing offers, this time it introduced another set of data plans with the bonus that offers 5.5GB for N1500 and 7GB for N2000 but it's based on eligibility.
This plan is similar to Airtel 6GB data bonus plan that is still working at the moment but with a difference of 500mb.
It might also interest you to know that Airtel has also received massive …
[
Full reading
]
Comments: 0
Unlimited Airtel Free Browsing Cheat for May 2018
Wed May 09, 2018 5:13 pm by Snows
In the post, I'll be sharing with you, Airtel Free Data Bonus Codes for May 2018 and you will be able to enjoy 
Unlimited Airtel Free Browsing Cheat for May 2018
.
How to Get Unlimited Airtel Free Browsing Cheat for May 2018
[list="margin: 10px 0px; padding-right: 0px; padding-left: 0px; border: 0px; font-size: 16px; vertical-align: baseline; list-style-position: outside; list-style-image: initial; color: rgb(0, 0, 0); background-color: rgb(255, 255, 255);"]
[*]*141*13*200# gives 200MB Airtel free data.
[*]*141*13*100# gives …
[
Full reading
]
Comments: 0
How to Get Airtel 4GB Data With Just N300 Plus Hint About Airtel 4G Band Frequency
Wed May 09, 2018 8:46 am by Snows
How to Get Airtel 4GB Data With Just N300 Plus Hint About Airtel 4G Band Frequency
It's no more news that Airtel Nigeria rolled out its 4G LTE mobile network in three states which are Lagos, Ogun and Oyo with plans of spreading it to the major cities of the country in a bid to improve its administrations.
After the launch, recall that Airtel announced to give free 4GB data bonus to users who …
[
Full reading
]
Comments: 0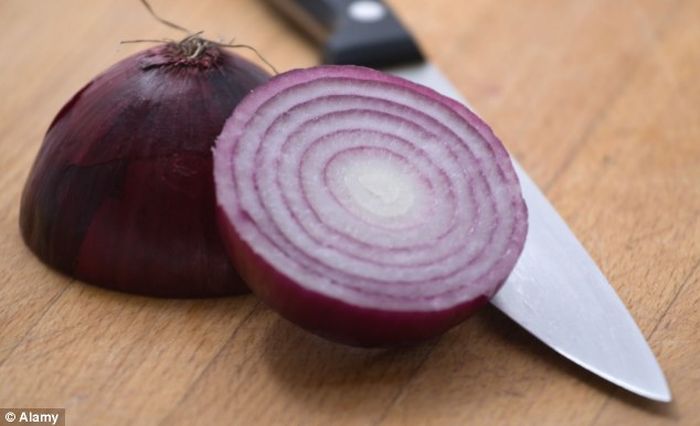 Many people have been wondering what really causes one to cry while slicing onions. Well, according to Sun UK, the reason is very simple.
As we chop up an onion, it releases enzymes that act as catalysts for us weeping over your kitchen counter.
When these molecules are released they form a type of acid which then reacts with the air the resulting gas hits your eye, reacting with the water there to create sulphuric acid, which burns.
This leads to more tears as your eyes tries to get rid of the stinging.
How can you chop and onion without crying?There are a few tips and tricks you can employ to prevent sobbing your eyes out every time you need to cook up an onion-filled dish.
1. Light a candle
The idea is that the flame will get rid of some of the fumes which cause the gas.
Without them, you shouldn't have as much of a problem.
2. Freeze it first
You need to pop the onion in the freezer about 15 minutes before you want to chop it.
The cold is supposed to stop it releasing the molecules which cause all the problems.
Slicing an onion in water works too, again because it stops the vapour hitting your eyes.
3. Soak it
Popping an onion in water once it's peeled but not cut also helps.
It apparently draws out the compounds, meaning there aren't as many to react with your eyes.
4. Use a spoon
Pop a spoon in your mouth while you cut your onion and you won't cry.
It works because the chemicals bind to the metal of the spoon before they can get to your eyes, so you don't cry.
5. Get chewing
Some people suggest putting a bit of bread in your mouth, with part of it hanging out.
This is supposed to catch some of the chemicals before they reach your eyes.
Chewing gum also helps as it makes you breathe through your mouth, which disperses the irritants more. That means less get to your eyes, so you won't cry.
What chemical in onions makes your eyes burn?
The exact chemical that makes our eyes burn so much when we chop up onions is syn-propanethial-S-oxide.
This volatile sulphur compound wafts towards your eyes where it then forms sulphuric acid.
The sulphuric acid then causes that dreaded burning sensation and resulting tears.
Create an account or log in to leave a reply
You need to be a member in order to leave a reply.
Log in
Already have an account? No problem, log in here.
Log in
---
Permissions in this forum:
You
cannot
reply to topics in this forum