Top posting users this month
[Download Music] Pc2 x Swittz – Rescue
Fri Sep 21, 2018 11:38 pm by Emmi
Download Music Mp3 titled ''
Rescue
'' By
#Pc2
and
#Swittz .
Click the below link to download and listen to Rescue.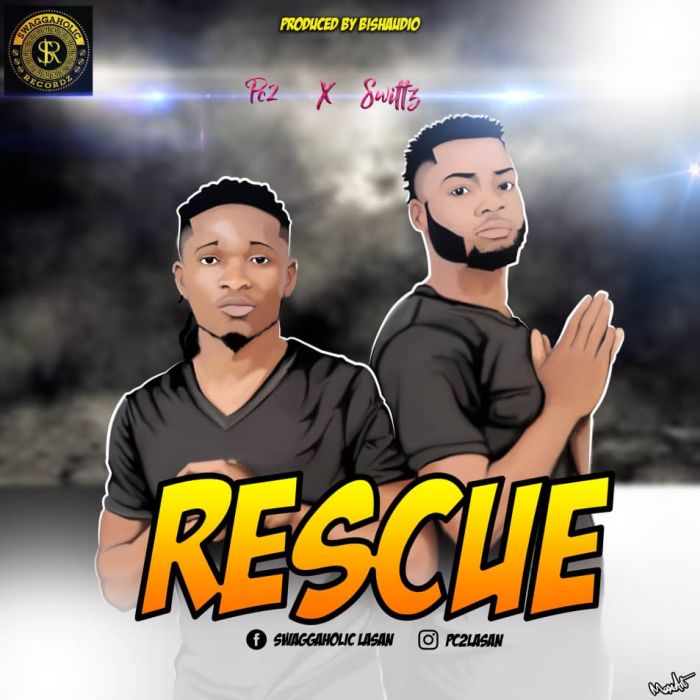 Pc2 a.k.a swaggaholic for Christ is a dynamic Gospel rapper , He is a believer and lover of Christ!
He is pioneering the movement known as Swaggaholic Movement For Christ (S-M-F-C).
The essence of these movement is …
[
Full reading
]
Comments: 0
[Download Music] Black Chief – Anako
Fri Sep 21, 2018 11:21 pm by Emmi
Download Music Mp3 titled ''
Anako
'' By Talented rapper named,  Chinonso Emmanuel Anorue, popularly known by his Stage name, 
Black Chief
. The song was produced by Soflashy. Click the below link to download and listen to Anako.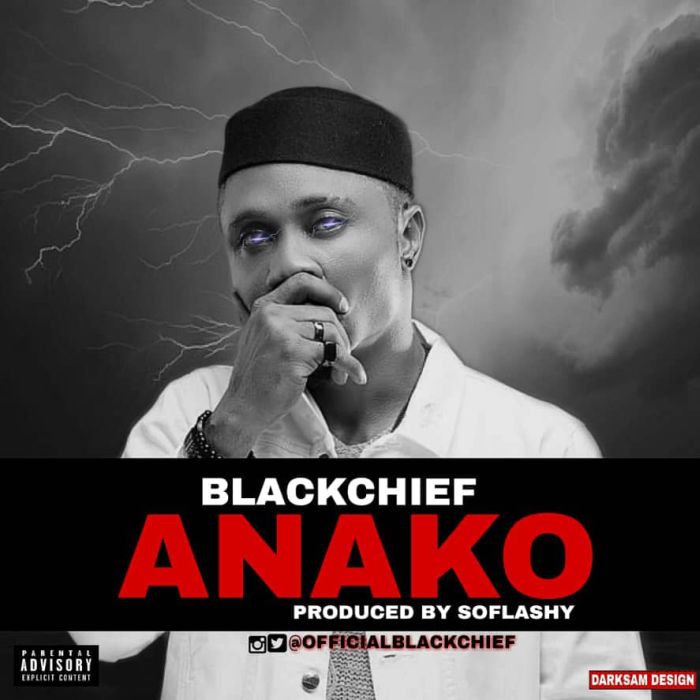 Talented Indigenous Rapper, Chinonso Emmanuel Anorue a.k.a Black Chief.
The imo state born rapper who started …
[
Full reading
]
Comments: 0
[Download Music] Oba Waver – Sup Boy (Prod. by Jaga Bantu Moor)
Fri Sep 21, 2018 10:51 pm by Emmi
Download Music Mp3 titled ''
Sup Boy
'' By
Oba Waver,
the song was produced by
Jaga Bantu Moor
,  Click the below link to download and listen to Sup Boy.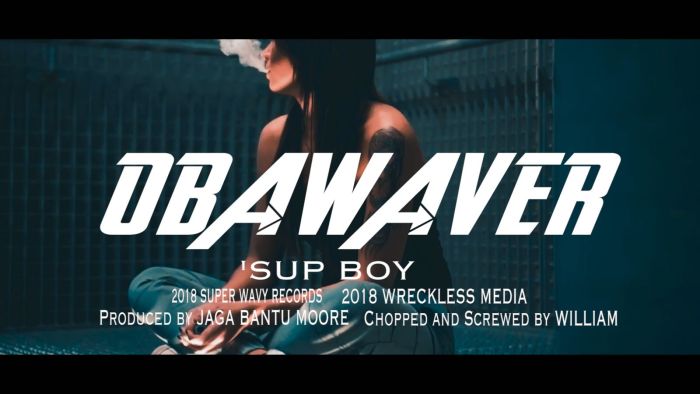 The long wait is finally over, the New King "Oba Waver" is Here. "Oba Waver" is the CEO of SuperWaveyRecords which houses Surprize, Candi and C1.
The rapper wildly regarded as a …
[
Full reading
]
Comments: 0
[Download Music] Sess Ft. Mayorkun, L.AX & DJ Consequence – Word Up
Fri Sep 21, 2018 8:40 pm by Emmi
Download Music Mp3 titled ''
Word Up
'' By
#Sess
Featuring DMW act, 
#Mayorkun
,
  L.A.X
and
DJ Consequence
. Click the link below to Download and Listen to the music. 
TopBoy producer, Sess dishes out this new track from his 'Omo Muda Album' titled "Word Up"
The new jam Word Up enlist DMW Act Mayorkun, Rasaki Records Man …
[
Full reading
]
Comments: 0
[Download Music] DK Otid x Obisky x Bangboy – Money Calling
Fri Sep 21, 2018 8:08 pm by Emmi
Download Music Mp3 titled ''
Money Calling'
' By
DK Otid,
#Obisky
and
#Bangboy
,  Money Calling was produced by
Beatwizzy
. Click the link below to Download and Listen to  the music. 
After the successful release of the Jam "Alubarica" featuring the Masterplan DJ Leezyace, DK Otid x Obisky x Bangboy under the Management of …
[
Full reading
]
Comments: 0
The Illuminati members, or 'enlightened' they have always been hidden in secrecy. That's why they gave rise to a lot of legends.
People experience a mystical fear in front of them. At different times, it used to have the names of various associations (orders, societies). All of them have the same occult-philosophical sense and mystical character often opposing to the political and religious authorities.
According to some historians, the man who got the Illuminati membership in one of his vital manifestations in all his future lives must expiate the sins of the crimes committed, being Illuminati. Historians say that this secret organization has been existing for 2000 years, operating in different countries and varying guises, they've remained only one thing unchanged – its name 'the Illuminati'.
How do Illuminati leaders affect Nigerian celebrities? Why do they need them? What symbols can prove that a particular person is one of Illuminati? We'll give you all the answers.
As for the start, we should understand the symbolism of the secret society Illuminati. A lot of people believe that this society consists of the most influential and successful people of the world. They show these symbols to prove they respect and membership of the order.
Illuminati symbolism includes:
1. The image of the pyramid with the all-seeing eye;
2. Horned head of Satan Baphomet;
3. Separate image of a pyramid;
4. Separate image of an all-seeing eye;
5. A lot of other symbols (the above are the main).
There is no doubt that the entertainment industry brings huge profits. There is a lot of money – which means that there is the power. People can go to the forgery, theft, and betrayal even for little cash. Most of Homo Sapiens can do everything for money.
In the industry of show business, there are a lot of people who want to control and dominate the Nigerian society. It's nice to be popular, to be on top, to be heard by millions of people around the world. But are they on the real top? No. They are just 'the shadows of the masters', who stand behind the curtain and really pull the strings. All popular artists, who are constantly seen by the crowd, play the role of visual screens. The names of these puppeteers remain unknown to the general Nigerian public.
These real 'rulers' of the souls, who actually own the sphere of entertainment, will never appear on the covers of glossy magazines. They will never give interviews. They will not apply to the real estate purchase and will not publish photos of the family to let the public remember them. 'The true elite' is not seen, but instead them the role of 'elite' is played by the mummers. It is their direct professional responsibility, which gives them good profits – to entertain the crowd. They make the people envy the 'star' life and celebs' fees. This is just for show.
Check out the simple example. Hollywood producer receives tens of million dollars, if not hundreds for one film. The star-performer of the main roles gets a couple of millions. Some popular American actors can get about 20-25 million for one film.
And this situation is everywhere in our country: in music, sports, etc. But the producers and directors are also not on the top. At the very top people own billions, and they are making sure that no one moves away from the alliance's line in movies and music industry. They are the businessmen for whom money is a religion, and they are the main priests of this religion. At this level, we are talking about the beliefs and convictions.
In the 19th century (and before) the people were discussing the news of the aristocracy. Now we discuss the new car of Wizkid. And we love it. Develop or degrade? But all this did not happen immediately, and not by accident. Who and why replaced the true aristocracy on false?
It is easy to notice that there is nothing brilliant, good or even just pleasant for ordinary listener and viewer in the contemporary art, music, and movies. What can our movies teach our kids? There are a lot of murders, betrayals and money.
We constantly watch American films, which nowadays mostly look anti-aesthetic. All current mass production is beneath criticism. The world slogan is 'The more disgust, the more profitable it is!' It has long been adopted by show business. Obscenity, dirt defects, sexual abnormalities are promoted by the modern art and are presented already as a norm.
Illuminati love it. Also, Illuminati members make their people rich very fast to make them start ruling society as soon as possible. Are these Illuminati exposed? Most of them are very rich, say weird things about the religion. The experts think this is a sign of being one of Illuminati.
So, 10 people in show business, who are in the service of manipulators of human consciousness.
1. Richard Mofe Damijo
2. Tonto Dikeh
3. Uche Jombo
4. Funke Akindele
5. Chinedu Ikedieze (Aki)
6. Osita Iheme (Pawpaw)
7. Tiwa Savage
8. Rita Dominic
9. Genevieve Nnaji
10. John Okafor (Mr. Ibu)
As you can see Illuminati need celebrities and they need the alliance. It means money, fast-growing popularity, protection. It's up to you whether these Nigerians are really part of this legendary order, but the truth is they are everywhere. Everywhere they want to be.
Create an account or log in to leave a reply
You need to be a member in order to leave a reply.
Log in
Already have an account? No problem, log in here.
Log in
---
Permissions in this forum:
You
cannot
reply to topics in this forum