Latest topics
»
2018/2019 Lagos State University (LASU) Acceptance Fee Payment Procedure
by
fastliker
Thu Nov 29, 2018 11:30 am
»
WAEC RESULT: Waec Releases 2018 August/September Results | Waec Gce Second series Exam
by
Emmi
Thu Nov 22, 2018 12:35 pm
»
2018/2019 Federal University, Lokoja (FULOKOJA) Postgraduate Admission Form
by
Emmi
Thu Nov 22, 2018 9:37 am
»
2018/2019 Ahmadu Bello University (ABU) Remedial & Basic Studies (IJMB) Admission Lists [1st & 2nd Batch]
by
Emmi
Thu Nov 22, 2018 8:22 am
»
2018/2019 Akwa Ibom State Polytechnic (AKWAIBOMPOLY) HND Admission List
by
Emmi
Thu Nov 22, 2018 7:46 am
»
2018/2019 Akwa Ibom State Polytechnic (AKWAIBOMPOLY) ND Admission List
by
Emmi
Thu Nov 22, 2018 7:31 am
»
2018/2019 Delta State Poly Otefe-Oghara (DESPO) ND Regular, HND & SPAT Admission Lists
by
Emmi
Thu Nov 22, 2018 7:07 am
»
[Download Video] Ayuz – Sho Mi
by
Emmi
Thu Nov 22, 2018 6:51 am
»
[Download Video] DopeNation x DJ Enimoney x Olamide – Naami
by
Emmi
Thu Nov 22, 2018 6:12 am
»
[Download Video] Victor AD – No Idea
by
Emmi
Thu Nov 22, 2018 5:55 am
»
[Download Music] Gentle Dee Ft. Zlatan Ibile – Ninu Aye
by
Emmi
Thu Nov 22, 2018 5:35 am
»
2018 Nov/Dec Neco Gce Government Objective and Essay Questions and Answers | Exam Runs
by
Emmi
Wed Nov 21, 2018 9:47 pm
»
[Download Music] Destiny Boy – One Ticket
by
Emmi
Wed Nov 21, 2018 7:44 pm
»
2018/2019 Obafemi Awolowo University (OAU) Admission List
by
Emmi
Wed Nov 21, 2018 5:55 pm
»
2018/2019 Adeyemi College of Education, Ondo (ACEONDO) Acceptance Fee Details
by
Emmi
Wed Nov 21, 2018 5:48 pm
»
2018/2019 Auchi Polytechnic (AUCHIPOLY) Change of Course Form
by
Emmi
Wed Nov 21, 2018 5:28 pm
»
2018/2019 Imo State Polytechnic (IMOPOLY) HND Regular & Evening Admission Lists
by
Emmi
Wed Nov 21, 2018 5:22 pm
»
2018/2019 Imo State Polytechnic (IMOPOLY) ND Regular & Evening Admission Lists
by
Emmi
Wed Nov 21, 2018 5:16 pm
»
Sule Lamido University (SLU) Maiden Convocation Ceremony Programme of Events
by
Emmi
Wed Nov 21, 2018 5:04 pm
»
Edo State Polytechnic (EDOPOLY) Maiden Convocation Ceremony Schedule & Notice to Graduands
by
Emmi
Wed Nov 21, 2018 4:45 pm
Top posting users this month
[Download Music] Gentle Dee Ft. Zlatan Ibile – Ninu Aye
Thu Nov 22, 2018 5:35 am by Emmi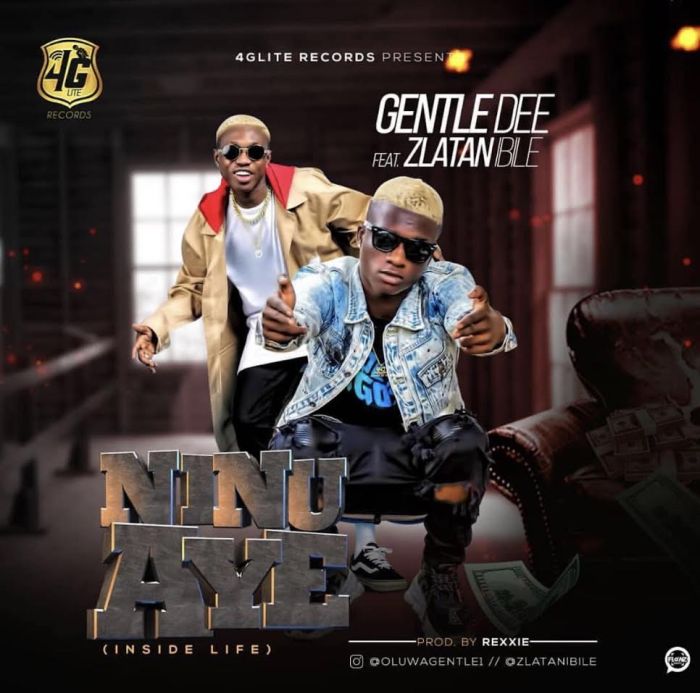 4G Lite Records presents
#GentleDee
as he hits us with an inducing super-b banger titled – "
Ninu Aye (Inside Life)
" featuring the
#Zlatan
Ibile a.k.a
Zanku
.
This beautiful song was produced by
Rexxie
. ENJOY!!!
Listen & Download "Gentle Dee Ft. Zlatan Ibile – Ninu Aye" below:-
---

Do …

[

Full reading

]
Comments: 0
[Download Music] Destiny Boy – One Ticket
Wed Nov 21, 2018 7:44 pm by Emmi
Destiny Boy
Releases "
One Ticket
"  Fuji Cover, SCG Entertainment/Hon Beeccy Music Inc Artiste Took A Total Turn And Gave Us One Of Africa's Most Trending Song One
Ticket The Fuji Version.
The Self Acclaimed Small But Mighty Who Broke Into The Music Scene 2017/As Be So Relentless In Dishing Out His Own Songs And Covers
Listen & Download …
[
Full reading
]
Comments: 0
[Download Music] Yemi Alade – Open, Close
Wed Nov 21, 2018 7:53 am by Emmi
Yemi Alade
is taking her lyrics "Back to back is not beans" seriously! Approximately 24 hours after the release of the authoritative "
Oga
", Alade shocks with another fresh track titled "
Open, Close
".
"Open Close" is a afrobeats banger that treats a sensitive topic. Check on it & Enjoy!!
Listen & Download "Yemi Alade – …
[
Full reading
]
Comments: 0
[Download Music] Yemi Alade – Oga
Wed Nov 21, 2018 7:46 am by Emmi
Yemi Alade
is in an authoritative mood on her new single titled "
Oga
". The highlife and afro-pop fusion number is produced by
Egar Boi
, who also produced Alade's smash "
How I Feel
".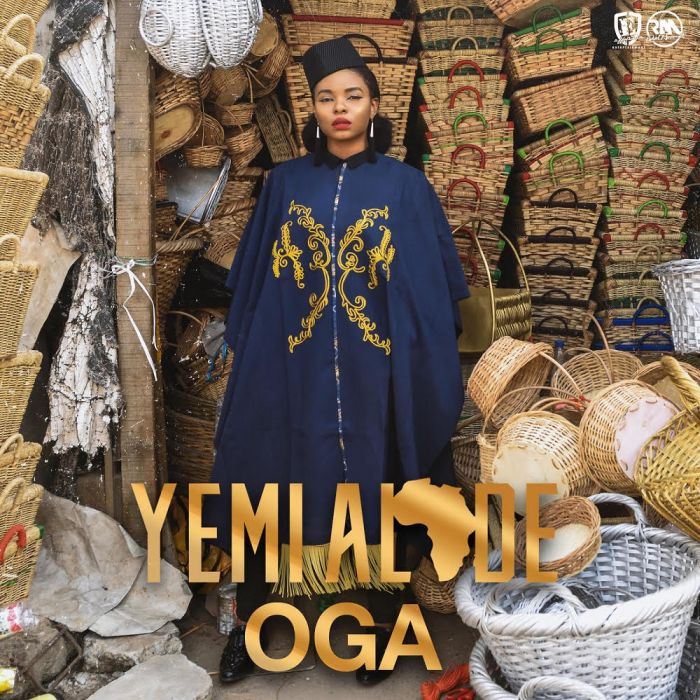 The stellar number shows Alade in her "
Mama Africa
" element, as she easily delivers yet another "bop".
"
Oga
" arrives with an engaging lyric …
[
Full reading
]
Comments: 0
[Download Music] YungPee – This Kind Thing
Wed Nov 21, 2018 3:51 am by Emmi
Henry Tebeda
popularly known as
#YungPee
comes through with a spanking new inspirational single.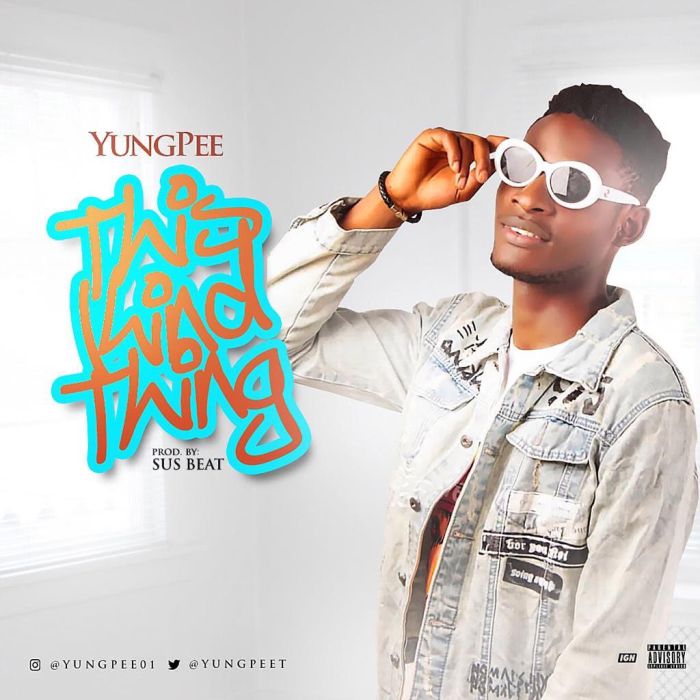 He titles it '
This Kind Thing
', produced by
Sus Beat
.
Listen & Download "YungPee – This Kind Thing" below:-
[
Full reading
]
Comments: 0
The University of Ilorin (
#UNILORIN
) Acceptance Fee Amount and Payment  for 2018/2019 Academic session, read below to see the guidelines and all Procedures.. 
fee payment, clearance and registration procedures for the 2018/2019 academic session newly admitted candidates.
READ ALSO
:
2018/2019 University of Ilorin (UNILORIN) Admission List
UNILORIN Registration Procedure for Fresh Students.
To be eligible for clearance as an admitted candidate the conditions set out by the Joint Admissions and Matriculation Board and the University of Ilorin must be met.
JAMB Conditions:


Candidate's admission must have been approved by the Joint Admissions and Matriculation Board (JAMB) on their Central Admissions Processing System (CAPS).

Candidate must have accepted the offer of admission as approved by the JAMB.

Registration Procedure on the University Site:
Step I: Update of Profile


On the University of Ilorin Website (https://www.unilorin.edu.ng) under Portals (first under the category) click on the Undergraduate portal link

Click on the Pre-Admission Screening Login link on the Portal. Then on the displayed page, use your JAMB Registration Number as Login ID and Surname as your default password, thereafter, click the login button.

Click on Check Admission Status link to confirm your admission status.

Read the DECLARATION FORM and accept/reject the offer of admission for the Course you have been admitted to study.

Pay the acceptance fee of Twenty-five Thousand Naira only (N25,000.00) using your ATM Card within two weeks ()

Step II: Clearance Procedure


Upload your documents as required for admission clearance. (Card details for your O' Level is required)

Wait for clearance before you proceed to the next stage of registration.

Next pay the appropriate University charges as provided in your portal.

Step III: Course Registration Steps


After the completion of the Steps above (I – II) interact with your Level Adviser and/or HOD on the Courses to be registered for your Programme.

Login to your Portal and update your bio-data carefully on the University Site (www.unilorin.edu.ng). You will be required to change your initial Password from your surname to a confidential one known to you alone. Ensure you master your new password off-hand. If you forget your password, the password recovery is available online. Please be mindful of the spellings and arrangements of your names based on the provided template. In addition, you are expected to choose the initial part of your institutional e-mail that you are entitled to as a student.

Click on Course Registration link to proceed with your Course registration, as defined by the Level Adviser and/or HOD, thereafter, click submit to allow for the approval of your Level Adviser.

Print out your preliminary Course Registration Form and interact with your Level Adviser to authenticate the Courses you have selected before payment . Note: Any Student who fails to authenticate registered Courses with the Level Adviser before payment does so at his/her own risk, as he/she may be required to pay for Add/Drop Form to make amendment(s).

NOTE
:


You are expected to pay only N250.00 in addition to the main charges for each payment, thus ensure that there is enough balance in your bank account(s).

Upon successful payment, you are required to print the Payment Receipt and four coloured copies of the final Course Registration Form.

Forward the FOUR copies of the Form to your Level Adviser and Faculty Officer for appropriate signatures and collect one copy as yours from the Faculty Office. Keep your copy safely as you would need it for your Examinations and final clearance on graduation.

Please note that the supported ATM Cards on the Remita platform for the university payments are Visa and Master Cards.

CAUTION
:


YOU ARE ADVISED TO BEWARE OF FRAUDSTERS (LURKING AROUND CAFES, ON-CAMPUS, OUTSIDE THE UNIVERSITY, ETC.) IN THE HANDLING OF YOUR PAYMENT CARD DETAILS.

BEWARE OF IMPOSTORS WHO SEND TO YOU SMS OR INTERACT WITH YOU WITH PROMISE(S) OF ASSISTANCE (ADMISSION, RESULTS, ACCOMMODATION, ETC.) UNIVERSITY OF ILORIN MAINTAINS THE BEST ETHICAL PRACTICES IN HANDLING STUDENT MATTERS.

REPORT ANY FRAUDULENT ACT OR SUSPICIOUS ACTIVITIES TO THE SECURITY UNIT, UNIVERSITY OF ILORIN

---
RELATED POSTS
 :
Create an account or log in to leave a reply
You need to be a member in order to leave a reply.
Log in
Already have an account? No problem, log in here.
Log in
---
Permissions in this forum:
You
cannot
reply to topics in this forum