Airtel offer | Get 3GB worth of Data with Just 200Naira
Sat Sep 23, 2017 3:05 am by Snows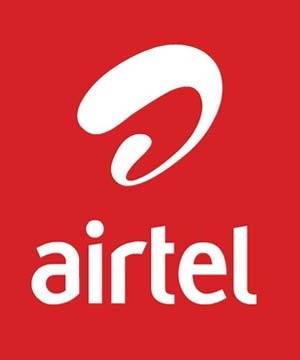 Airtel is here again  with a super speedy 3GB worth of Data with Just 200Naira ,
 Airtel is one of the Top communication networks in Nigeria
offering cheap internet access to their subscribers. Airtel has
a wide range of internet packages for Android , Blackberry ,
iPhone and Laptop users.
In this article  I will share with you a …
[
Full reading
]
Comments: 3
Stream Videos for free with Your 9mobile Sim
Fri Sep 22, 2017 9:50 pm by Emmi
Hello Technicians 
Did you know that video streaming is free on 9mobile Nigeria?..
Etisalat recently changed to 9mobile and since then,they've been launching cool packages and gifting out mind blowing bonuses..       
The question is ,how can I be eligible for the 
9mobile video streaming?
HOW TO BE ELIGIBLE FOR …
[
Full reading
]
Comments: 1
How To Subscribe and Unsubscribe from MTN Night data Plan | 500MB for 25Naira
Thu Sep 21, 2017 8:43 am by Emmi
Mtn Night data
 is one of the best of all data plan for all heavy Internet users, this 
night
 data plan let you to browse and download a files up to 500mb for just 25 Naira only. 
In  as much as it is only use able at night, it is the most reliable and cheap data for Mtn  users in Nigeria. Coming up Mtn  recently introduced  an Auto renewed night data plan which was formally a day to day …
[
Full reading
]
Comments: 0
Glo Free Data Day To come Up On September 28th 2017
Tue Sep 19, 2017 1:54 am by emmy
Glo had earlier announced August 11, 2017 a free data day, whereby every eligible customer will enjoy unlimited browsing but the plan was stoppedby NCC. 
But here is another free data day coming up..
According to glo
[i]All Glo customers can now enjoy a whole day of free data when they meet set of voice and/or data usage threshold within 7 days to the free data day.[/i]
Glo has officially …
[
Full reading
]
Comments: 1
How To Transfer Airtime Across Different Network
Tue Sep 19, 2017 12:13 am by Gab2
I bring you good news to my fellow Nigerians,as you can now transfer airtime across different networks using an amazing app called swap naija.
Swap Naija is an app which transfers airtime across different networks. Before now, transfer could only occur between the same network. But With Swap Naija, Nigerians can now send airtime to any telecommunication network.
I will show you the steps to …
[
Full reading
]
Comments: 1
Snows

Ultimate goal ✭✭✭✭✭✭

Posts

:

182




Points

:

875




Reputation

:

10




A British man with HIV undergoing a pioneering treatment to cure him of the disease has shown "remarkable" progress, doctors have told a newspaper.

Scientists treating the 44-year-old patient are now hopeful of a breakthrough in what has been described as "one of the first serious attempts at a full cure for HIV".

Results showed the man's most recent blood test showed no detectable HIV was present.

Results showed the man's most recent blood test showed no detectable HIV was present.

The man, who has remained anonymous, is the first of 50 people to complete a trial using the two-stage attack on the deadly virus.

The research is being carried out by a collaboration of five of Britain's top universities organised by the National Health Service.

Mark Samuels, managing director of the National Institute for Health Research Office for Clinical Research Infrastructure, told the Sunday Times: "This is one of the first serious attempts at a full cure for HIV. We are exploring the real possibility of curing HIV.

"This is a huge challenge and it's still early days but the progress has been remarkable."

The trial patient told the newspaper that recent blood tests showed no detectable HIV virus was present, although it was too early to confirm that the treatment had worked.

The new therapy aims to overcome a major barrier to clearing the virus from a sufferer's body that has challenged researchers for decades.

Current methods using antiretroviral therapies (Art) fall short of ridding patients of HIV, as the virus can hide out of the drugs' reach in the immune system's T-cells.

By sheltering in dormant T-cells the virus can later take over its host and use it to produce thousands of copies of itself, should Art no longer work.

The research by Oxford and Cambridge universities, Imperial College London, University College London, and King's College London, is testing a "kick and kill" technique to first expose, then destroy the virus.

First a vaccine helps the body find infected T-cells. This is then followed by a course of the drug Vorinostat that awakens the dormant T-cells, which then begin producing HIV proteins that act as a homing beacon to the immune system.

Imperial College London consultant physician Professor Sarah Fidler said the treatment worked in the laboratory and there was "good evidence" it will work in patients.

However she added: "We must stress we are still a long way from any actual therapy."
Create an account or log in to leave a reply
You need to be a member in order to leave a reply.
Log in
Already have an account? No problem, log in here.
Log in
---
Permissions in this forum:
You
cannot
reply to topics in this forum