Latest topics
»
2018/2019 Lagos State University (LASU) Acceptance Fee Payment Procedure
by
fastliker
Thu Nov 29, 2018 11:30 am
»
WAEC RESULT: Waec Releases 2018 August/September Results | Waec Gce Second series Exam
by
Emmi
Thu Nov 22, 2018 12:35 pm
»
2018/2019 Federal University, Lokoja (FULOKOJA) Postgraduate Admission Form
by
Emmi
Thu Nov 22, 2018 9:37 am
»
2018/2019 Ahmadu Bello University (ABU) Remedial & Basic Studies (IJMB) Admission Lists [1st & 2nd Batch]
by
Emmi
Thu Nov 22, 2018 8:22 am
»
2018/2019 Akwa Ibom State Polytechnic (AKWAIBOMPOLY) HND Admission List
by
Emmi
Thu Nov 22, 2018 7:46 am
»
2018/2019 Akwa Ibom State Polytechnic (AKWAIBOMPOLY) ND Admission List
by
Emmi
Thu Nov 22, 2018 7:31 am
»
2018/2019 Delta State Poly Otefe-Oghara (DESPO) ND Regular, HND & SPAT Admission Lists
by
Emmi
Thu Nov 22, 2018 7:07 am
»
[Download Video] Ayuz – Sho Mi
by
Emmi
Thu Nov 22, 2018 6:51 am
»
[Download Video] DopeNation x DJ Enimoney x Olamide – Naami
by
Emmi
Thu Nov 22, 2018 6:12 am
»
[Download Video] Victor AD – No Idea
by
Emmi
Thu Nov 22, 2018 5:55 am
»
[Download Music] Gentle Dee Ft. Zlatan Ibile – Ninu Aye
by
Emmi
Thu Nov 22, 2018 5:35 am
»
2018 Nov/Dec Neco Gce Government Objective and Essay Questions and Answers | Exam Runs
by
Emmi
Wed Nov 21, 2018 9:47 pm
»
[Download Music] Destiny Boy – One Ticket
by
Emmi
Wed Nov 21, 2018 7:44 pm
»
2018/2019 Obafemi Awolowo University (OAU) Admission List
by
Emmi
Wed Nov 21, 2018 5:55 pm
»
2018/2019 Adeyemi College of Education, Ondo (ACEONDO) Acceptance Fee Details
by
Emmi
Wed Nov 21, 2018 5:48 pm
»
2018/2019 Auchi Polytechnic (AUCHIPOLY) Change of Course Form
by
Emmi
Wed Nov 21, 2018 5:28 pm
»
2018/2019 Imo State Polytechnic (IMOPOLY) HND Regular & Evening Admission Lists
by
Emmi
Wed Nov 21, 2018 5:22 pm
»
2018/2019 Imo State Polytechnic (IMOPOLY) ND Regular & Evening Admission Lists
by
Emmi
Wed Nov 21, 2018 5:16 pm
»
Sule Lamido University (SLU) Maiden Convocation Ceremony Programme of Events
by
Emmi
Wed Nov 21, 2018 5:04 pm
»
Edo State Polytechnic (EDOPOLY) Maiden Convocation Ceremony Schedule & Notice to Graduands
by
Emmi
Wed Nov 21, 2018 4:45 pm
Top posting users this month
[Download Music] Gentle Dee Ft. Zlatan Ibile – Ninu Aye
Thu Nov 22, 2018 5:35 am by Emmi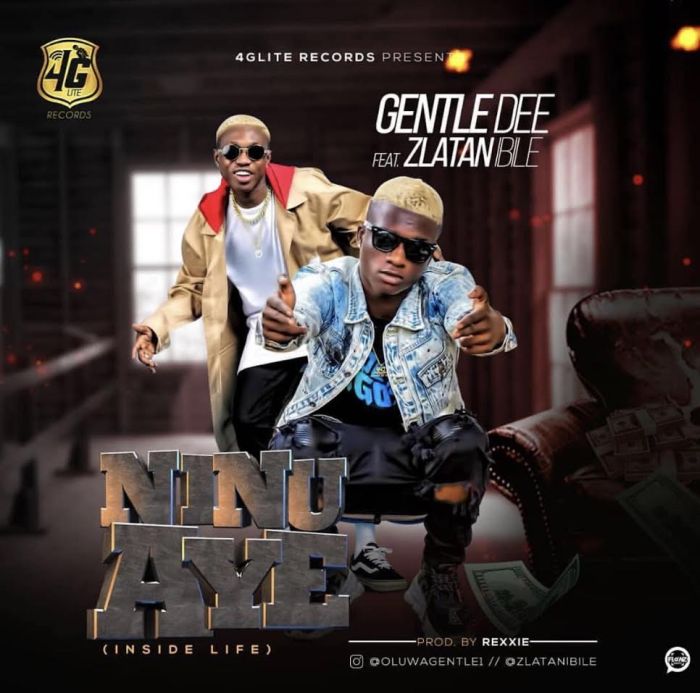 4G Lite Records presents
#GentleDee
as he hits us with an inducing super-b banger titled – "
Ninu Aye (Inside Life)
" featuring the
#Zlatan
Ibile a.k.a
Zanku
.
This beautiful song was produced by
Rexxie
. ENJOY!!!
Listen & Download "Gentle Dee Ft. Zlatan Ibile – Ninu Aye" below:-
---

Do …

[

Full reading

]
Comments: 0
[Download Music] Destiny Boy – One Ticket
Wed Nov 21, 2018 7:44 pm by Emmi
Destiny Boy
Releases "
One Ticket
"  Fuji Cover, SCG Entertainment/Hon Beeccy Music Inc Artiste Took A Total Turn And Gave Us One Of Africa's Most Trending Song One
Ticket The Fuji Version.
The Self Acclaimed Small But Mighty Who Broke Into The Music Scene 2017/As Be So Relentless In Dishing Out His Own Songs And Covers
Listen & Download …
[
Full reading
]
Comments: 0
[Download Music] Yemi Alade – Open, Close
Wed Nov 21, 2018 7:53 am by Emmi
Yemi Alade
is taking her lyrics "Back to back is not beans" seriously! Approximately 24 hours after the release of the authoritative "
Oga
", Alade shocks with another fresh track titled "
Open, Close
".
"Open Close" is a afrobeats banger that treats a sensitive topic. Check on it & Enjoy!!
Listen & Download "Yemi Alade – …
[
Full reading
]
Comments: 0
[Download Music] Yemi Alade – Oga
Wed Nov 21, 2018 7:46 am by Emmi
Yemi Alade
is in an authoritative mood on her new single titled "
Oga
". The highlife and afro-pop fusion number is produced by
Egar Boi
, who also produced Alade's smash "
How I Feel
".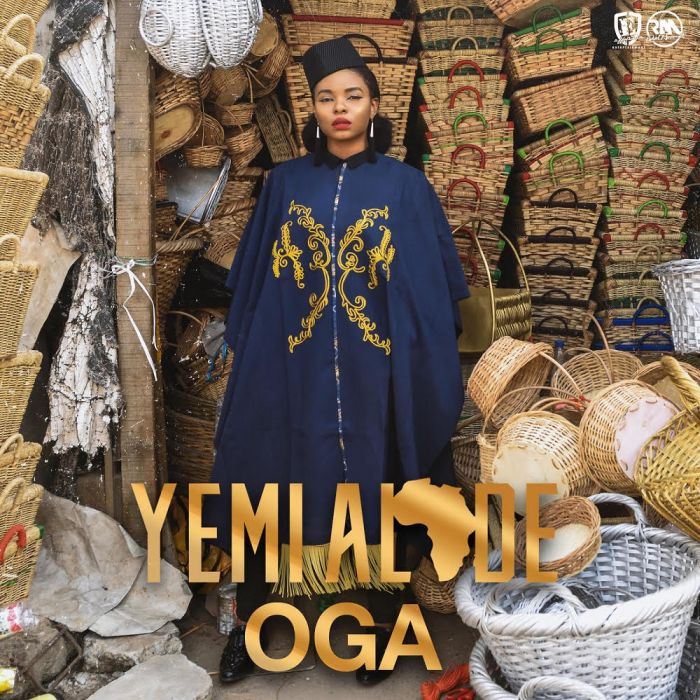 The stellar number shows Alade in her "
Mama Africa
" element, as she easily delivers yet another "bop".
"
Oga
" arrives with an engaging lyric …
[
Full reading
]
Comments: 0
[Download Music] YungPee – This Kind Thing
Wed Nov 21, 2018 3:51 am by Emmi
Henry Tebeda
popularly known as
#YungPee
comes through with a spanking new inspirational single.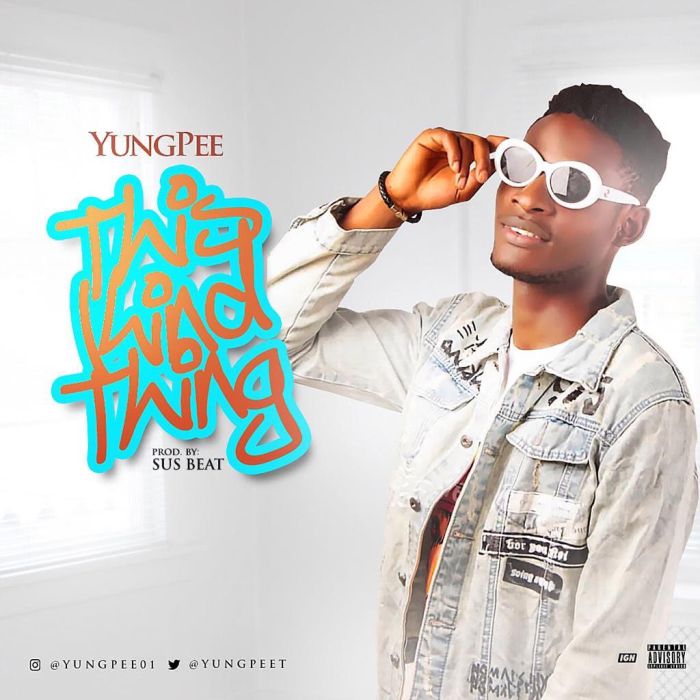 He titles it '
This Kind Thing
', produced by
Sus Beat
.
Listen & Download "YungPee – This Kind Thing" below:-
[
Full reading
]
Comments: 0
Renowned business mogul and richest woman in Africa, Dr. (Mrs.) Folorunso Alakija is set to build a world-class paediatric hospital in Osun State University (#UNIOSUN) 
This is in fulfillment of the pledge she made shortly after her appointment as the Chancellor of Osun State University in 2016 by the Governor of the State of Osun, Ogbeni Rauf Aregbesola, following the glorious exit of the Olubuse II, Oba Okunade Sijuwade, the Ooni of Ife who was the University pioneer Chancellor until his demise.
The plan to commence an immediate action on the huge project was revealed on Thursday, 11th October, 2018 when the Management of Osun State University visited Dr. Alakija in her office in Lagos to formally notify her of the plan to hold the 7th Convocation ceremonies from Monday, 19th to Thursday 22nd November, 2018.
Alakija expressed her excitement in receiving the Management team of the University led by the Vice-Chancellor, Professor Labode Popoola and the Chairman of the University Advancement Board, Mr. Kayode Sofola (SAN), even as she gave the University a marching order to make necessary preparations for the foundation laying ceremony of the hospital to take place during the 7th Convocation ceremony of the University.
In her remarks, Dr. (Mrs) Folorunso Alakija reassured the Management team of the University of her undaunted commitment to giving Osun State University the benefit to own a paediatric hospital, which would be of numerous benefits to humanity, including job creation, improved IGR and reprieve to all mothers and parents.
According to her, the foundation-laying ceremony of the hospital structure would be necessary not only to set the ball rolling, but also as a mark of honour to the Visitor, Ogbeni Rauf Aregbesola, who would be leaving office as Governor of the State of Osun on 27th November, 2018.
"As I have always said, the power to do everything is with God and with Him, everything is possible. This paediatric hospital has been part of my dream for humanity and being the Chancellor of Osun State University has given me the opportunity to make this dream come to reality. We are eager to surmount all odds and begin this project and formally lay the foundation while Governor Aregbesola is still in office," Alakija stated.
She expressed optimism that Osun State University would rise above being just a state university to becoming a world-class institution. She said: "We should think of UNIOSUN beyond just a State University. For us, the sky is not the limit but a stepping stone. I am very optimistic that we'll get there. People are tired of giving free donations except there is something there to gain in return. As an institution, we have to look inward and run the University like a business. The profits from the business could now be used to maintain and sustain the University." She expressed the confidence that with quality of the present leadership of the university, much should be expected.
In his remarks, the Vice-Chancellor, who conveyed greetings from Chairman of Council, Mallam Yusuf Ali (SAN), thanked the Chancellor for her immense contributions to the development of Osun State University, particularly her generous donation of 250 Million Naira towards the completion of the access road to the Main Campus of the University which was commissioned in October, last year and named Folorunso Alakija Boulevard.
He used the opportunity of the visit to inform the Chancellor of some of the achievements of the University in the last one year, including the outstanding performance of her law students at the last Nigeria Law School final bar examination which saw two of UNIOSUN students bagging first class and the university rated as the best State University in the Law programme in Nigeria.
While handling a document containing the highlight of many achievements of his administration to the Chancellor, Prof Popoola said, "As part of our numerous achievements contained in this document, I am glad to inform you that the University recently got the National Universities Commission (NUC) approval for 19 additional courses at postgraduate and undergraduate levels. It will also interest you to note that all the courses we run in the university have accreditation by the NUC.
"The University is poor but in our endless strives to block leakages and cut wastages, we have been able to manage and deplore our meagre resources in meaningful ways. Through the University Integrated Venture we are now set to handle contracts and invest our resources in ways to enable us become financially independent and self-sustaining.
"UNIOSUN water is gradually gaining a wide acceptance in the market, particularly within the State of Osun; we have started a block-making industry and we are about to register a Microfinance Bank. For these purposes, we have acquired a land in Osogbo where we intend to build a business plaza expected to house our Microfinance Bank and a host of other businesses. In spite of the financial challenges facing the University and the State in general, the Management of the University has not reneged on our commitment to payment of salaries and other benefits of staff as and when due."
The Vice-Chancellor received a thump-up from the apparently impressed Chancellor for being a wonderful manager – a rare quality that recently earned him an award from government for successfully running the University with very little support from government.
Alakija congratulated the Vice-Chancellor on the award and thanked the Management for the visit. Other members of Management that visited the Chancellor were the Deputy Vice-Chancellor (Administration & Development), Professor Janet Olaitan; the Registrar, Mr. G. A. A. Shittu represented by the former Acting Registrar, Mr. A. A. Adeosun; the Bursar, Mr. Abolarinwa Feruke; the University Librarian, Mrs Tinuade Adewale; the Director of Works, Physical Planning and Maintenance, Engr. S. A. Adepoju; Director of Advancement Board, Mr. Marcus Awobifa; Acting Provost, College of Health Sciences, Dr. Mrs. M. Isawumi; Chairperson, Ceremonials Committee, Professor E. O. Asekun-Olarinmoye represented by the Acting Dean, Faculty of Basic Medical Sciences, Dr. I. P. Oyeyipo; the Public Relations Officer of the University, Mr. Jibola Oyekunle and Mr. Ayesanmi Owolabi from Information Management and Technology Centre (IMTC) of the University.
---
---
---
We highly recommend you to Check 
Schools Gist
 for all latest University, Polytechnic, college of Education news(Admissions, school fees payment and lot more). 
---
DON'T FORGET TO DROP YOUR COMMPLAINTS IN THE COMMENT SECTION AS WE ARE READY  TO REPLY THEM ALL. RELATED POSTS
 :
Create an account or log in to leave a reply
You need to be a member in order to leave a reply.
Log in
Already have an account? No problem, log in here.
Log in
---
Permissions in this forum:
You
cannot
reply to topics in this forum