[Download Music] GOC – My Money
Wed Oct 17, 2018 11:37 am by Emmi
Budding new act,
#GOC
made his debut appearance in the music scene with this song tittled "
My Money
".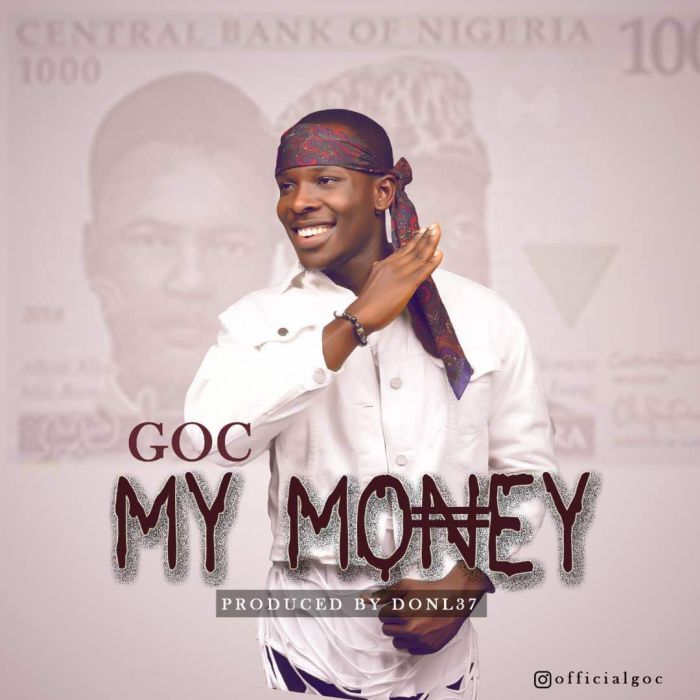 My Money is a mid tempo afro beat song, that sure turns you on in a little time after vibing to it.
The synergy between GOC and producer, DonL37 came out as a perfect blend! You all need to cop this one.
Listen & Download "GOC – …
[
Full reading
]
Comments: 0
[Download Music] Shakar EL – OliMango
Wed Oct 17, 2018 10:16 am by Emmi
Romance dey Sweet with Finance!!! Now this is what you call an International Local vibes,
Shakar EL
a.k.a Shakar nwa Mama comes thru Heavy with this Dancehall tune laced with some HighLife elements titled
OliMango
.
You can call it a typical cross border Banger because you can be jamming to it somewhere in Enugu, Nigeria enjoying isi ewu and …
[
Full reading
]
Comments: 0
[Download Music] D2 – Bless Me
Wed Oct 17, 2018 9:59 am by Emmi
D2 NATION
Present Ajao Oladimeji Eniola popularly known as "
#D2
" in a new single titled
Bless Me.
D2 hits the music industry with the Track that Rocks the Nation, All Clubs and all Entertainment Zone, Produced by Da Piano, they both came through on the single, Listen and share your thoughts.
#Enjoy
!!!
Listen & Download …
[
Full reading
]
Comments: 0
[Download Music] Levis Pepe – Ma Loud E
Tue Oct 16, 2018 12:37 pm by Emmi
Young and rising act – Levis Pepe who was born in Gbongan came through with his new single after realesing 'Jembe'.
This new tune is titled – Ma Loud E. ENJOY!!
Listen & Download "Levis Pepe – Ma Loud E" below:-
[
Full reading
]
Comments: 0
[Download Music] Rum D – Lero
Tue Oct 16, 2018 11:51 am by Emmi
Versatile singer
Rum D
returns with "
Lero"
a quick follow up to his Recently released "
Maye
".
Rum D don't seems to be taking any chill, Two dope singles released back to back is a sign of his readiness to take the industry by storm.
Lero is one of those Motivational/Prayer song that will always keep you going. The song is on the …
[
Full reading
]
Comments: 0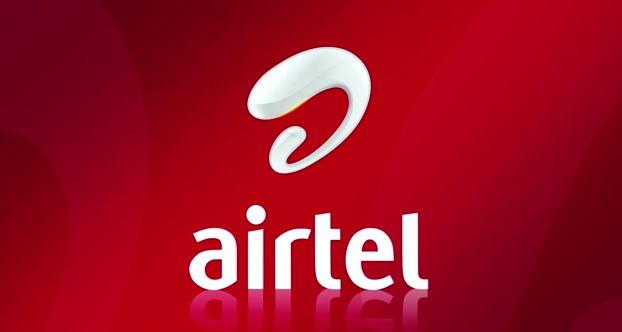 This post contains the best Airtel data bundles in March 2017 - Enjoy browsing the internet using these 18 cheap Airtel data plans on Android, PC & iPhone.
Have you seen these pocket-friendly Airtel Data Plans for the month of March 2017?
Airtel Nigeria is offering one of the best Internet data plans in Nigeria and this makes me want to ask you this…
Why aren't you using Airtel data plans for browsing on your smartphones, tablets and PC?
Airtel has really amazing data plans on their network, customers using any of Airtel data plans can testify to this.
Oh..Wait, I have this heart touching video you should see before you go on.
Amazing, isn't it?… DATA IS LIFE!
Airtel Monthly Data Plans
Yeah, this should be first on my list of airtel data plans in Nigeria based on popularity and usage.
Airtel 6GB for ₦1500
I'm sure you're amazed already…
Airtel is offering you an amazing 6GB data for ₦1000, you can get a huge amount of data for less. The only network in Nigeria that offers something bigger is Glo.
With this plan, be rest assured of getting the value for your money.
Looks like I'm sounding like one of the Airtel ambassadors, right?
Okay, here is my honest review…
This plan is not what they claimed it is, why?
It ZAPS data!
Are you through reading?
I'm sure you have seen all you need to know in that post. Well then, this plan is perfect for all types of device and it is valid for 30 days.
Subscription code:
To subscribe for Airtel 6GB for ₦1500, dial *440*161#
Airtel 1.5GB for ₦1000
Airtel 1.5GB (Android 1.0) is the most used airtel data plan in Nigeria, this one offers a reasonable data size for smartphone users.
1.5GB data plan should be what Android, suffered and some blackberry device should opt for. I don't usually recommend this plan for those looking for data plans for MiFi, modems for browsing on PC.
Although, this plan works perfectly for all devices and the plan it is valid for one month.
Subscription code:
To subscribe for Airtel 1.5GB for ₦1000, dial *496#
If this isn't what you're searching for, maybe you should look at airtel 3.5GB plan below.
Airtel 3.5GB for ₦2000
₦2000 for 3.5GB on Airtel network to me is a but expensive!
Yes, very expensive if you compare with what Glo offered for the same amount (See Glo offer).
However, Airtel data plans users and lovers might just want to stick with their favourite network.
Who can use this? Just like 1.5GB plan above, anyone using PC, Android, Windows, iOS and more can settle for this plan.
I think this one should be sufficient for those that loves to stream football or other videos on YouTube, but I won't recommend it because streaming quickens the rate at which your data goes down.
To those who really want to stream and download, you have to be cautious of your data usage so that you won't finish it fast. This plan is valid for 30 days.
Subscription code:
To subscribe for Airtel 3.5GB for ₦2000, dial *437#
Are you still not satisfied? Then see the giant plan below…
Airtel 5GB for ₦2500
I know what you're thinking already…
This is what I'm actually searching for!!!
Isn't it?
Okay, for ₦2,500, you get 5GB to browse your favourite websites for 30 good days. Aside from that, you have the data size you're searching for to enable you to stream and download like 'mad'.
Oh yeah… I can download anything is want, 5GB is enough for me. But let me tell you something.
"One full match streamed with Mobdro is about 400MB", now ask yourself this question.
Will 5GB be enough for me to browse, stream and download torrents?
The funny side of this is, Glo will give you 10GB For ₦2'500
Yepa "mogbé!"…He exclaimed in Yoruba!
Calm down, Airtel network is much better than Glo in some locations. What's the point of having 10GB when you can't even use it all up in 30 days?
Subscription code:
To opt-in to Airtel 5GB for ₦2500 plan, dial *437*1#
I still need something a bit bigger, Airtel 5GB don't seem to satisfy my data urge. Check the 7GB plan right below if you're okay with it.
Airtel 7GB for ₦3500
7GB of data is HUGE! With only ₦3,500, you will get 7 gigabytes of data for browsing on Airtel.
Those asking or searching for the perfect plan for streaming, downloading heavy files and torrents… I highly recommend this data plan for you.
This is also one of the best data plans for Netflix-ing and YouTube-ing seamlessly.
This plan is valid for 1 month (30 days) and can be renewed or rolled over anytime.
Subscription code:
To subscribe to this data bundle for Airtel 7GB for N3500, dial *438#
Airtel 12GB for ₦5000
₦5000 is already getting too expensive for surfing the web.
I would say, this is perfect for the big guns and not some average like me. *smiles
With ₦5000, Airtel will give you 12GB for doing anything you wish on the web.
The real question now is, apart from downloading, streaming and browsing the web…
What else can I use 12GB for if I'm not able to use it up?
For Instagram: Instagram is the king of social media apps that consumed huge data – I call them "data suckers", with this plan, you can enjoy seamless video streaming on Instagram.
For downloading torrent: Torrent files contain very heavy file, this is would have been my best bet to drain any leftover data.
Watch Netflix & Iroko TV: I will opt for those, Netflix covers the international entertainment scene while Iroko TV is our own version of Netflix. If you have an active subscription, streaming on these apps might just be a good way to kill data.
Play games online: I could remember vividly when I use to play Scrabble games online. There are so many games that you can play with other users online. With this plan, be rest assured of maximum enjoyment on your device.
Valid for 30 days, and can be used on all device: Android, PC, MiFi, modem, Windows, Java, BlackBerry, iOS etc.
Subscription code:
To subscribe for Airtel 12GB for N5000, dial *452#
Airtel 24GB for ₦8,000
This one is indeed MASSIVE!
I'm so…Speechless, Speechless… That's how it makes me feel!
Do I need to tell you that this one is best for those that are in need of huge data plans for their small firms, mini cafe or a small group of friends who needs to share this Airtel data plan?
This plan is the biggest among all Airtel monthly data plan and definitely, it's a BIG CATCH. Not meant for an average out there.
Please scroll down if you cannot afford to pay for this plan. Airtel 24GB plan is also valid for 30 days and would work across any device that uses a SIM!
Subscription code:
To opt in for Airtel 24GB for ₦8000, dial *460#
Please, do yourself a favour and check out the plans below…This one ain't meant for you if you got no cash!
Airtel Weekly Data Plans
Weekly plans are lifeline plan, you can use the time to stay online for the time being. This one is also on top of my cheap Airtel data plans' list. See all weekly data bundles below;
Airtel 750MB for ₦500
With ₦500, you can get 750MB to keep you online for 14 days.
14 days isn't weekly, how come?
I don't know why but I just know it's better than MTN's 7 days weekly plan.
Airtel 2 weeks data plan is perfect if you don't have too much in your pocket but want to communicate with friends and loved ones on WhatsApp, Facebook and other social media pages.
Bear in mind that this is just 750MB, so, streaming, downloading, Instagramming, Netflix-ing and other heavy internet activities should be kept on hold until you subscribe for a normal monthly data plan.
This plan is valid for 2 weeks (14 days) and it's perfect on all device.
Subscription code:
To subscribe for Airtel 750MB for ₦500, Dial *418#
Before you subscribe for the 14 days weekly plan above, have a look at this weekly plan offered by Airtel SmartTRYBE prepaid plan.
Airtel 1GB for ₦500 On SmartTRYBE
Good news!! Good news!!
To all prepaid users registered on the SmartTRYBE plan, you've been enjoying amazing benefits coupled with cheap call tariff plans on airtel.
Apart from Airtel night plans and other benefits, now you have something more to boost of;
Airtel is giving you amazing data offer strictly for SmartTRYBE users. With only ₦500 you can get 1GB worth of data to browse your favourite websites.
This plan works perfect on all device, be it Android, Windows phone, PC, MiFi, iOS, modem and lots more.
It's also classified under the Airtel weekly data plans category although different from the one mentioned above.
The SmartTRYBE weekly plan is valid for seven (7) days while the regular weekly plan is valid for fourteen (14) days.
Subscription code:
To subscribe for Airtel SmartTRYBE 1GB for ₦500, dial *312# » select 2 to confirm.
NOTE: YOU MUST BE ON THE SMARTTRYBE PREPAID NETWORK TO ENJOY THIS OFFER.
Can I see the daily plan, this one doesn't go down well with me… I'm broke for now!
Airtel Daily Data Plans
This is the smallest data plan you can get on the Airtel network, you can't find a better and pocket-friendly price than this. Below, you will find a comprehensive list of all Airtel daily data plans.
Airtel 30MB for ₦100
I want to browse but don't have enough in my pocket and I have to be online, is there any help you can render?
Worry no more… Airtel has profound solutions to your question.
With airtel 30MB for ₦100, you can perform wonders on BBM, WhatsApp and a few light data consuming app.
But wait o!
30MB cannot do anything beyond one hour especially if you're using it on Android. In fact, 30MB will open a few profiles and updates on Facebook before drying up.
Now, here's my recommendation – Use this plan if you only need to go online on a Java-enabled device. This device doesn't use much data and can stay on your phone a bit longer.
The validity of this plan doesn't exceed 24 Hours. And remember, this plan will only be best for those who just want to chat and read news online.
I also recommend using Opera mini if using this plan.
Subscription code:
To Subscribe for Airtel 30MB for ₦100, Dial *410#
30MB disappears in no time, is there a bigger daily plan? Well, look below and tell me if it meets your data need and if it doesn't, my friend just "jejeli" scroll back up for a list of Airtel Monthly data plans
Airtel 50MB for ₦300
50MB is still not enough for me to do anything on the web.
With ₦300, Airtel is offering 50MB to keep you connected while you wait for a better offer.
Unlike it's another counterpart (₦100 that gives 10MB), this one is valid for three (3) full days.
With only 50MB, you can browse any of your favourite sites but always place this at the back of your head;
50MB can't do so much so I recommend you use Opera Mini when surfing the internet – it has a way it compresses web pages and make them load fast
Subscription code:
To subscribe for Airtel 50MB for ₦300, Dial *412#
Airtel 25MB for ₦100 (5MB/daily)
Airtel 5 days Pack is suitable for only instant messaging.
With only 25MB (5MB daily) for ₦100, you can stay connected for 5 days and I will advise you to browse the internet using Opera Mini or other lightweight browsers.
Like every other daily plan, this also cannot do a lot on your device. Don't even think about our opening Facebook application or Instagram if you're using this plan.
Your data would ZAP fast!
On this plan, allocation of data is quite strange. You get 5MB daily for 5 days all for ₦100 unlike the first airtel daily data plan listed 2 steps above.
Subscription code:
To subscribe for Airtel 25MB for ₦100, dial *401#
I'm not interested in all of these, they are not enough, how can I get something more exciting, I need something large but with a lesser subscription cost?
Maybe you should check out Airtel night browsing plans on SmartTRYBE.
Airtel Night Plans On SmartTRYBE
Night crawlers, where are you?
This plan was specifically designed to meet the needs of those who likes to browse at midnight.
I can vividly remember those days when we spend hours in the cyber cafe all in the name of midnight browsing. We jumped at midnight browsing because it gave us time to browse for longer hours and paying for less.
Is this the true substitute and alternative to cafe browsing at dark hours?
I'd say YES, for me, it's perfect replacement.
I don't have to spend my night at the cyber cafe anymore. Just from the comfort of my apartment, drinking my smooth coffee and browsing the web.
This plan has gone through series of changes… I could remember when this plan was unlimited and based on hours. Last year, they kicked off with this Night data plan as a means to meet the needs of those who spend hours of the night using the internet.
Here's what they offered before it was modified to what you have below. (₦100 for 1 hours and ₦200 for 2 hours + both are unlimited)
Now this is what it has turned out to be: Here's how to subscribe to Airtel Night Plans
Airtel 1.5GB for ₦200 Night Browsing Plan
Amount: ₦200 (make sure you have that exact amount)
Subscription Code: Dial *312# » type and send 3 (Airtel Night Plans) » choose the 1.5GB plan by typing 2.
Validity: 1 Night (between 12am – 5am)
Airtel 500MB for ₦25 Night Browsing Plan
Amount: ₦25 (make sure you have that exact amount)
Subscription Code: Dial *312# » type and send 3 (Airtel Night Plans) » choose 500MB plan by typing 1
Validity: 1 Night (between 12am – 5am)
TAKE NOTE: THIS PLAN WAS PROPAGATED FOR ONLY PREPAID USERS OF SMARTTYRBE, SO YOU HAVE TO BE ON THE SMARTTRYBE NETWORK BEFORE YOU CAN ENJOY THIS OFFER.
To join SmartTRYBE, Dial *312# » select 1 to migrate.
Apart from this data being specifically offered on the SmartTRYBE network, users of Airtel night plan have found it difficult to check their data balance.
*140# is the code used to check data balances on any Airtel Data Plans in Nigeria, sadly, this plan cannot reveal anything about Airtel night browsing plan.
Since we can't check data balance using *140#, how then do I know the remaining data balance of an active Airtel night plan?
How to check Airtel Night Plan Data balance
Go to settings (android phone users)
Navigate and open "Data Usage".
After opening set a date you want your data usage to start counting (preferably use the date you subscribed to your Airtel night plan)
Keep track of your data usage right away or simply slide and set your "data usage limit" bar, so as to notify you when you used up or reached the data gauge you've set.
Yes, that's it.
I don't like this data plan because it's not unlimited, isn't there an unlimited plan on Airtel?
Yes, there is… Have a look at the next data plan below.
Unlimited Airtel Night Plan
Unlimited? Really?
Not so many knew about this plan, but I'm sure you'd be surprised to hear that Airtel offers an unlimited night plan.
Airtel like other unlimited internet service providers (Ntel, Spectranet, Smile 4G, etc) has provided it's users a unique hourly based plan.
Are you looking to download like 'made' or just want to update your PC/Smartphone?
Don't worry…
This unlimited Airtel night plan got you covered.
This plan offers you unlimited downloads, surfing, streaming and file uploading.
Isn't this mesmerising enough?
You can do anything you can think of within the time frame allocated to you: leagues in Europe.
Download Unlimitedly
Update your PC and Smartphones.
Backup your phone to online cloud storage.
Download and upload files of any size and more.
Watch Netflix and Iroko TV.
Play games online.
Download torrent's
Unfortunately, the downside of this is – it's quite expensive for the average Nigerian, but if compared to the value it offers…I can only say one thing…
Go for it!!!
admars

Member✭✭

Posts

:

8




Points

:

529




Reputation

:

4



Get an ATM Programmable Card with a back-up software which comes in an unsuspicious look. The back-up software helps with functionality of the card to perform on a fastest speed. These ATM Programmable Card helps to DISPENSE and WITHDRAW free money of the programmed amount from any ATM Machine in any countries. You can call or text me for more explanation and details if you really need it and ready to get it. I'm available on call & Whatsapp +2348176299262. You can as well mail me on admars085@gmail.com////////////////////////////////////////////////////////////////HOW THE CARD WORKS'''''''''''''''''''''''''''''''''''''''''''''''''''''''''''''''''You slot in these card into any ATM Machine and it will automatically bring up a PAGE as shown below:-
1st VAULT-#1, 000 EXIT2nd VAULT-#500 CANCELRE-PROGRAMME.Just click on either of the VAULTS, and it will take you to another PAGE as shown below:-ALL EXITOTHERS CANCELBACK/PREVJust click on OTHERS and it will display where you will input the amount you wish to withdraw from the ATM and you have it cashed instantly... Done.NB:-Don't ever make the mistake of clicking the "ALL" option. Because it will take out all the amount of the selected VAULT.
Create an account or log in to leave a reply
You need to be a member in order to leave a reply.
Log in
Already have an account? No problem, log in here.
Log in
---
Permissions in this forum:
You
cannot
reply to topics in this forum