Latest topics
»
2018/2019 Lagos State University (LASU) Acceptance Fee Payment Procedure
by
fastliker
Thu Nov 29, 2018 11:30 am
»
WAEC RESULT: Waec Releases 2018 August/September Results | Waec Gce Second series Exam
by
Emmi
Thu Nov 22, 2018 12:35 pm
»
2018/2019 Federal University, Lokoja (FULOKOJA) Postgraduate Admission Form
by
Emmi
Thu Nov 22, 2018 9:37 am
»
2018/2019 Ahmadu Bello University (ABU) Remedial & Basic Studies (IJMB) Admission Lists [1st & 2nd Batch]
by
Emmi
Thu Nov 22, 2018 8:22 am
»
2018/2019 Akwa Ibom State Polytechnic (AKWAIBOMPOLY) HND Admission List
by
Emmi
Thu Nov 22, 2018 7:46 am
»
2018/2019 Akwa Ibom State Polytechnic (AKWAIBOMPOLY) ND Admission List
by
Emmi
Thu Nov 22, 2018 7:31 am
»
2018/2019 Delta State Poly Otefe-Oghara (DESPO) ND Regular, HND & SPAT Admission Lists
by
Emmi
Thu Nov 22, 2018 7:07 am
»
[Download Video] Ayuz – Sho Mi
by
Emmi
Thu Nov 22, 2018 6:51 am
»
[Download Video] DopeNation x DJ Enimoney x Olamide – Naami
by
Emmi
Thu Nov 22, 2018 6:12 am
»
[Download Video] Victor AD – No Idea
by
Emmi
Thu Nov 22, 2018 5:55 am
»
[Download Music] Gentle Dee Ft. Zlatan Ibile – Ninu Aye
by
Emmi
Thu Nov 22, 2018 5:35 am
»
2018 Nov/Dec Neco Gce Government Objective and Essay Questions and Answers | Exam Runs
by
Emmi
Wed Nov 21, 2018 9:47 pm
»
[Download Music] Destiny Boy – One Ticket
by
Emmi
Wed Nov 21, 2018 7:44 pm
»
2018/2019 Obafemi Awolowo University (OAU) Admission List
by
Emmi
Wed Nov 21, 2018 5:55 pm
»
2018/2019 Adeyemi College of Education, Ondo (ACEONDO) Acceptance Fee Details
by
Emmi
Wed Nov 21, 2018 5:48 pm
»
2018/2019 Auchi Polytechnic (AUCHIPOLY) Change of Course Form
by
Emmi
Wed Nov 21, 2018 5:28 pm
»
2018/2019 Imo State Polytechnic (IMOPOLY) HND Regular & Evening Admission Lists
by
Emmi
Wed Nov 21, 2018 5:22 pm
»
2018/2019 Imo State Polytechnic (IMOPOLY) ND Regular & Evening Admission Lists
by
Emmi
Wed Nov 21, 2018 5:16 pm
»
Sule Lamido University (SLU) Maiden Convocation Ceremony Programme of Events
by
Emmi
Wed Nov 21, 2018 5:04 pm
»
Edo State Polytechnic (EDOPOLY) Maiden Convocation Ceremony Schedule & Notice to Graduands
by
Emmi
Wed Nov 21, 2018 4:45 pm
Top posting users this month
[Download Music] Gentle Dee Ft. Zlatan Ibile – Ninu Aye
Thu Nov 22, 2018 5:35 am by Emmi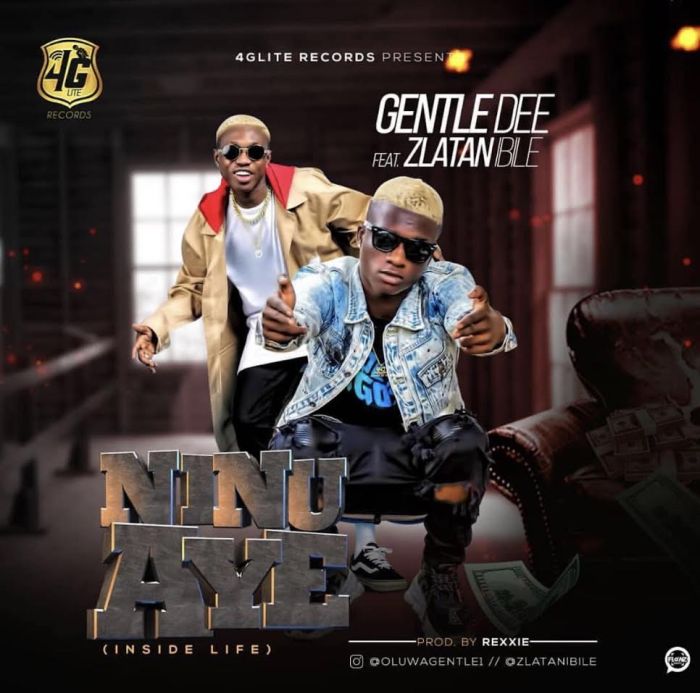 4G Lite Records presents
#GentleDee
as he hits us with an inducing super-b banger titled – "
Ninu Aye (Inside Life)
" featuring the
#Zlatan
Ibile a.k.a
Zanku
.
This beautiful song was produced by
Rexxie
. ENJOY!!!
Listen & Download "Gentle Dee Ft. Zlatan Ibile – Ninu Aye" below:-
---

Do …

[

Full reading

]
Comments: 0
[Download Music] Destiny Boy – One Ticket
Wed Nov 21, 2018 7:44 pm by Emmi
Destiny Boy
Releases "
One Ticket
"  Fuji Cover, SCG Entertainment/Hon Beeccy Music Inc Artiste Took A Total Turn And Gave Us One Of Africa's Most Trending Song One
Ticket The Fuji Version.
The Self Acclaimed Small But Mighty Who Broke Into The Music Scene 2017/As Be So Relentless In Dishing Out His Own Songs And Covers
Listen & Download …
[
Full reading
]
Comments: 0
[Download Music] Yemi Alade – Open, Close
Wed Nov 21, 2018 7:53 am by Emmi
Yemi Alade
is taking her lyrics "Back to back is not beans" seriously! Approximately 24 hours after the release of the authoritative "
Oga
", Alade shocks with another fresh track titled "
Open, Close
".
"Open Close" is a afrobeats banger that treats a sensitive topic. Check on it & Enjoy!!
Listen & Download "Yemi Alade – …
[
Full reading
]
Comments: 0
[Download Music] Yemi Alade – Oga
Wed Nov 21, 2018 7:46 am by Emmi
Yemi Alade
is in an authoritative mood on her new single titled "
Oga
". The highlife and afro-pop fusion number is produced by
Egar Boi
, who also produced Alade's smash "
How I Feel
".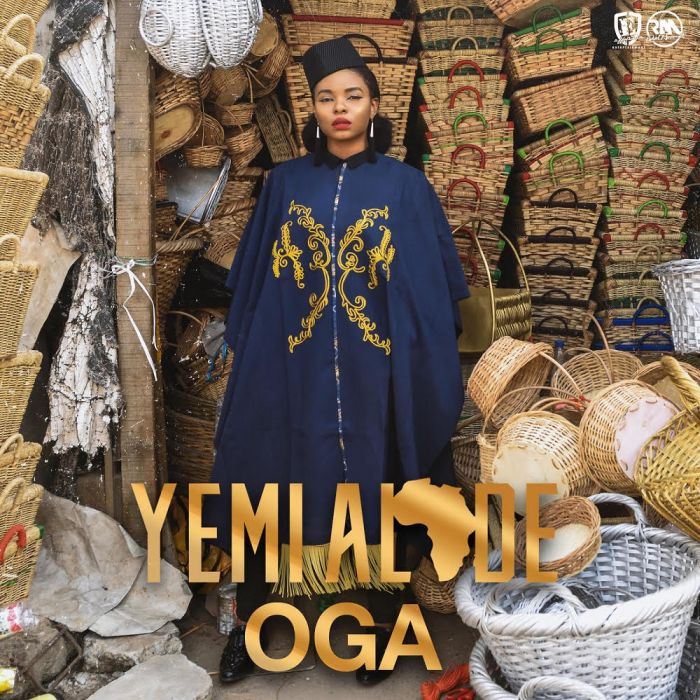 The stellar number shows Alade in her "
Mama Africa
" element, as she easily delivers yet another "bop".
"
Oga
" arrives with an engaging lyric …
[
Full reading
]
Comments: 0
[Download Music] YungPee – This Kind Thing
Wed Nov 21, 2018 3:51 am by Emmi
Henry Tebeda
popularly known as
#YungPee
comes through with a spanking new inspirational single.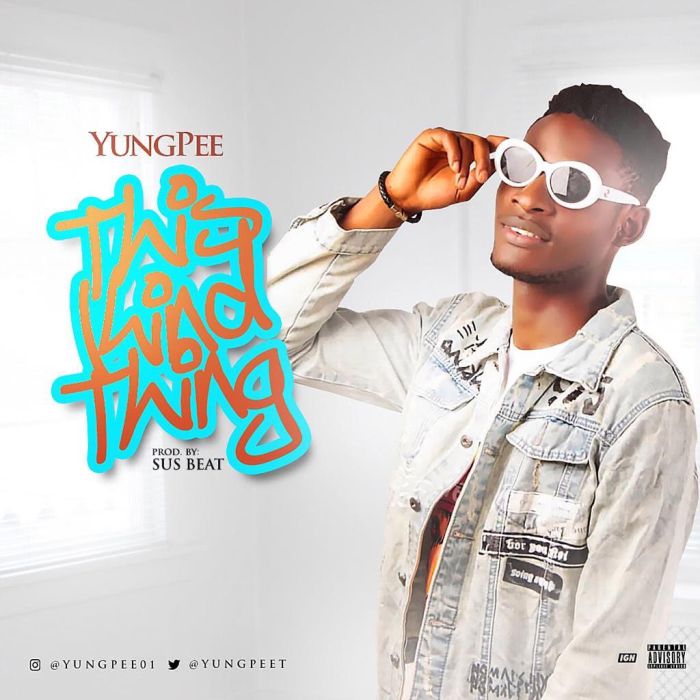 He titles it '
This Kind Thing
', produced by
Sus Beat
.
Listen & Download "YungPee – This Kind Thing" below:-
[
Full reading
]
Comments: 0
University of Ilorin (
#UNILORIN
) press release on slight adjustment in school fees for the 2018/2019 academic session.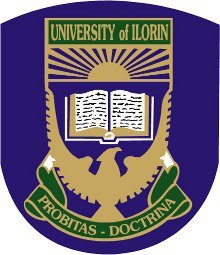 The attention of the management of the University of Ilorin has been drawn to the misinformation currently trending on the social media over the slight adjustment in the university charges starting from the 2018/2019 academic session.
ALSO SEE:University of Ilorin (UNILORIN) School Fees Schedule for 2018/2019 Academic Session Fresh & Returning Students
We wish to put the record straight and assure our ever responsible students of the management's good intentions.
The University of Ilorin, in line with federal government policy, does not charge tuition fees. What we have here is university charges and faculty charges. The items that make up the charges are simply fundamental and basic. For instance, examinations remain sacrosanct, same for the provision of state-of-the-art health and library facilities, in addition to stable electricity and uninterrupted water supply.
The implication is that what is obtainable about 12 years ago can no longer sustain the University in this century.
It should be pointed out that even with the slight adjustment in charges, Unilorin is still among the lowest (if not the very lowest) charging federal universities in the country. This can be confirmed by comparing statistics of what is payable in other universities.
This, however, does not foreclose negotiation between the University management and student leaders for reasonable concession.
It is a well-known fact that even if only N1 was added, there will be a reaction. The question is how justifiable is the reaction in the face of current realities in providing qualitative university education with needed facilities that guarantee such.
The University management, ever so responsive, has set in motion a high-level negotiation with stakeholders for possible reduction.
As part of this strategy, a meeting has been scheduled for Monday, November 5, 2018, between the leadership of the Student Union, Faculty Presidents and officials of the Student Affairs to find a muddle course solution to the matter.
Signed
Kunle Akogun
Director of Corporate Affairs
---
---
---
We highly recommend you to Check 
Schools Gist
 for all latest University, Polytechnic, college of Education news(Admissions, school fees payment and lot more). 
---
DON'T FORGET TO DROP YOUR COMMPLAINTS IN THE COMMENT SECTION AS WE ARE READY  TO REPLY THEM ALL. RELATED POSTS
 :
Create an account or log in to leave a reply
You need to be a member in order to leave a reply.
Log in
Already have an account? No problem, log in here.
Log in
---
Permissions in this forum:
You
cannot
reply to topics in this forum