How to make your glo data browse faster.
Tue Apr 17, 2018 4:09 pm by Snows
To enable all glo users browse faster, use this method to enhance your browsing speed.
Steps :
*Click your glo access point settings .
*Click default Glo flat.
*Then edit your bearer settings the default is unspecified, just unclick it.
*then tick the following shown On image below.
That's all and watch the speed of light on your 3g browsing
Note: 
o
nly tick LTE if your phone is 4g …
[
Full reading
]
Comments: 0
How To Get Free 20,000 Naira Airtime on Any Network With Opera Mini News App
Mon Apr 02, 2018 1:18 pm by issac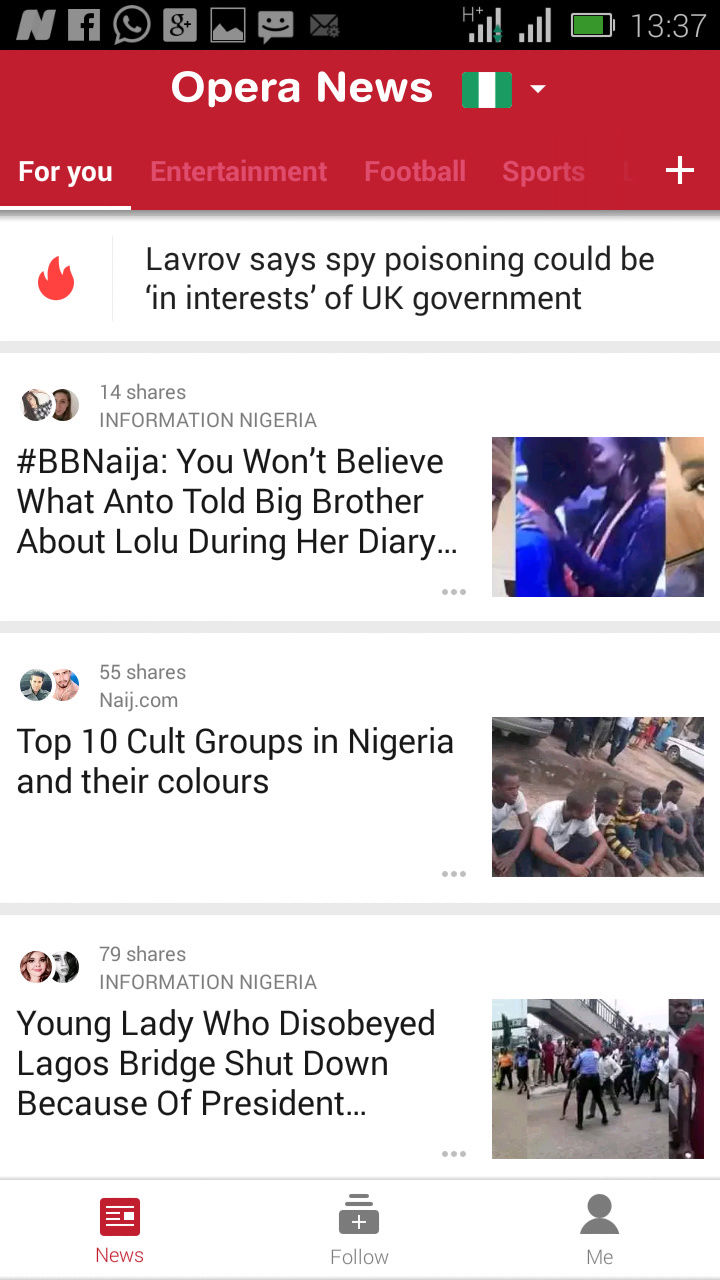 Hey Friends 
How To Get Free 20,000 Naira Airtime on Any Network
free airtime app that you can't afford to miss out this time around. So this app is nothing more than opera mini news app.

So the ideology of getting free airtime is still the same with Opera News app.

So let's take a look at what this app is actually meant for. 


Opera …
[
Full reading
]
Comments: 1
Mtn Nigeria Customer Care Contact Details
Sat Apr 07, 2018 1:44 am by DaddyBoy
​
MTN is a South African multinational telecommunication network. It has so many affiliates in the world including Nigeria.
In this post, I'll tell you how to contact MTN customer care in Nigeria, in case you are finding it difficult to contact them. 
HOW TO CONTACT MTN NIGERIA CUSTOMER CARE 
​
To contact MTN customer care, you must first have …
[
Full reading
]
Comments: 0
How To Share Data On Glo Network With Few Easy Steps
Thu Mar 29, 2018 11:15 pm by Emmi
As a Glo network subscriber, you are entitled to every opportunity on the Glo network. Glo offers this feature of sharing data with another Glo subscriber. You can share data to another Glo network without facing any difficulty. Instead of buying different plans you can alternatively share with one another and they'll all get …
[
Full reading
]
Comments: 0
How To Check Your Airtime And Data Balance On Mtn Network Nigeria
Wed Mar 28, 2018 2:17 am by DaddyBoy
Hello readers! Are you finding it difficult to check your MTN balance both on data and airtime credit basis? Then consider it not a problem again as I'll highlight you on the various ways you can check your balances on the MTN network.
This post was strictly written for MTN subcribers. This post covers all the MTN tariff plans as regards to checking your data and airtime credit balances.
[
Full reading
]
Comments: 1
Snows

Ultimate goal ✭✭✭✭✭✭

Posts

:

246




Points

:

1215




Reputation

:

15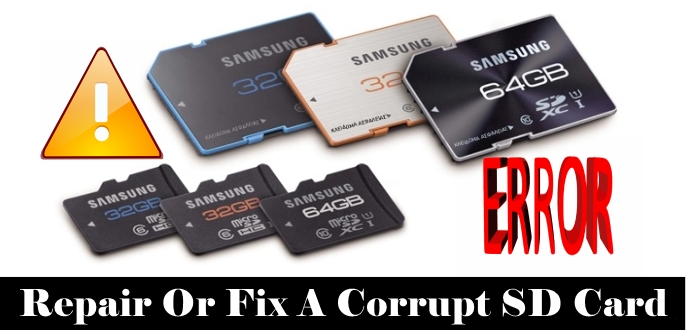 Here is how to repair and/or fix a corrupt SD Card
How to Preserve your important and precious data from being corrupted and recover from accidental deletions
SD cards are great as they are small in size, lightweight and versatile (you can store any type of data on them). But what happens when a SD card on which you stored your important files, becomes inaccessible or corrupt and what about a SD card whose entire data got wiped out for no apparent reason.
We all face such kind of situation when our smartphone/PC/laptop throws up a message that it can't access the SD card. Such situations are scary as we don't have any access to the important files stored on the SD card. At least for those who store important files/videos/images in their memory card).
However, almost every problem has a solution. There are solutions to each of the specific data loss case. Most common of them are provided below.
I just can't access my SD card
This is one the most common issue that readers complain about. Maybe this is a problem with other hardware that is your computer's USB port or the card reader you're using. Try connecting your card reader on a different port of the same computer or do it with a different computer. Also, you can try using a different card reader.
The Computer Shows my card name but not the content
If in case the content of the card is not being shown, you can try this:
1. Open the search bar and type "cmd".
2. Click on "Command Prompt" or "cmd.exe"
3. Type in "chkdsk /X /f sd card letter:" or "chkdsk sd card letter: /f ", for example,"chkdsk /X /f G:" or "chkdsk H: /f".
Windows will check and fix the file system of the SD card. It will take a few minutes. If you see a message saying "Windows has made corrections to the file system" in the command window, then you're done. Otherwise, you will have to use some third-party data recovery software.

Formatting the SD card

If the data contained on your card is not very useful or important, you can format the card to wipe all the bloating stuff.
To format your card, follow these steps:

1. Locate your SD card on your computer.( Usually its the last drive letter in "My Computer")
2 Right click on its drive letter.
3. Select Format.
4. Select "Start".
5. If you encounter any problem, retry with "Quick Format" box unchecked.
Using a data recovery software
The best way to get back all your important data will be to use a decent data recovery software. There are numerous software available. Some of them, which are considered to be "best-in-class" are listed.
1. Recuva (Experts recommend it as it is economic and does the job well)
2. Prosoft's Data Rescue(Voted as best commercial data recovery software in 2016)
3.MiniTool Partition Recovery
These methods will help you get back your invaluable data back. Be sure to copy your data to a new SD card as soon as you recover your data as the problem you began with may trouble you again
Create an account or log in to leave a reply
You need to be a member in order to leave a reply.
Log in
Already have an account? No problem, log in here.
Log in
---
Permissions in this forum:
You
cannot
reply to topics in this forum