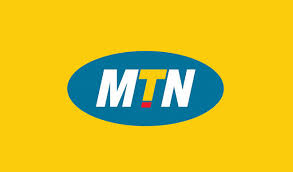 Are looking for affordable MTN data plan for your Android, iPhone, modem, and laptop?
If you are, then you are in the right place. Below you will find the best MTN Data Plans and their subscription codes at the best available price.
The Nigerian Communications Commission have made efforts towards subsidizing data plans by removing the data floor price, which means that Telecommunication networks in Nigeria can drop data tariffs to their satisfaction, even if it's 10GB for 1,000.
Sounds crazy right? Yeah It's true.
Here's the most amazing thing:
To be very honest,
 MTN data plan
 are not the most affordable, but giving the lightning data speed and awesome network coverage, consumers are left at the mercy of the biggest network in Africa.
When it comes to affordable data bundles, I will advise you check Glo and Etisalat Data bundle as you will find them perfect for your budget.
BEST AND AFFORDABLE MTN DATA PLANS FOR ANDROID, IPHONE & TABLETS IN NIGERIA 2017
Now before we get ahead our ourselves, there's one thing you need to know:
These data plans will work smoothly on different types of device which includes; iPhone, Android, modem and Laptop.
Finally, this list of MTN data bundles will continually be updated as alterations to either the price or subscription code changes. Needless to say, our list is frequently updated.
MTN DAILY DATA BUNDLE ACTIVATION CODES
Remember when we used to subscribe 30MB for a whole Month? Well, time changes.
30MB FOR N100
To subscribe to the cheapest MTN plan, which is valid for one day.
Dial 
*104#
Or
Simply text 
104
 to 
131
This Amazing MTN data plan is for Light data subscribers who rely on cheap tariffs to get the job done.
100MB FOR N200
Now the 100MB for N200 is obviously one of the best data plans you will find in this category! However, 100 MB might be small, but at this price, nothing can beat it. What are you waiting for?
To subscribe,
Dial 
*131#
Or
Simply Text 
"113"
 to 
131
MTN WEEKLY DATA PLANS
For those Looking for amazing MTN weekly internet plan, this is for you.
750MB FOR 500 BUCKS
When you come to think of it, MTN's 750MB for N500 is a good bargain. Isn't it? I'd say yes considering how costly previous data bundles were.
Subscription code to this MTN plan
Dial 
*103#
Or
Text 
"103" to 131
MTN MONTHLY DATA PLAN FOR ANDROID & IPHONE
As you probably know, most monthly subscribers are heavy data spenders. The monthly plans are set to run a course of 30 days before expiring.
With this Mtn data plan, you wouldn't have to fear to download the latest songs, movies, and games. You Rest assured the monthly internet data plan is the perfect solution for the heavy internet user's who use Android, iPhone, laptop, and modems.
MTN Daily Data Plans
[table id=13 /]
MTN Weekly Data Bundles
[table id=14 /]
MTN Night Plan
[table id=17 /]
MTN Monthly Plans
[table id=18 /]
1.5GB FOR N1,000
With as low as 1,000 get 1.5 GB worth of data
Dial 
*106#
Or
Text 
106 to 103
5GB FOR N2,000
I must confess 3.5GB is not big, considering how apps like Instagram would consume your MB in minutes. Nevertheless, it's worth it.
For power data users willing to cash in to get cheap MTN monthly internet plan, you just have to manage this, would you?
To Opt-in
Dial 
*110#
Or
Simply Text 
"110"
 to
 131
10GB FOR N5,000
With 10GB data you can stream your favorite videos, download your favorite songs, tweet, snap chat and do a lot more with this excellent plan.
To subscribe:
Dial 
*110#
0r
Simply Text 
"110" 
to
 131
22GB FOR N10,000
This MTN data plan is what i'd like to call the BUMPER OFFER!
Now we've reached the stage where you; the heavy power users would not even consider to look at this mouth-watering offer.
Well, if you are sure 10GB wouldn't match your data Consumption, the 22GB plan will see you through the 30 days validity period.
Unless of course, if you download HD games and everything that's downloadable on the internet.
Let's cut to the chase:
To subscribe to this,
Dial 
*117#
Or
Text 
"117"
 to
 131.
50GB FOR N20,000
This tariff is an excellent choice for 22GB plan subscribers that would like to extend the data galore to 60 days. The 50GB is the cure for data freaks.
You will have plenty of data to surf the internet unlimitedly while enjoying the 60 days validity period.
Is it worth it?
If you ask me, it depends on your data use and the size of your pocket. Spending much on data means you can afford it, and that's all good if your pocket remains in good health after purchasing such a whooping data plan.
To opt in:
Text 
"131"
 to
 131
MTN NIGHT PLAN SUBSCRIPTION CODE
There's no better time to enjoy fast downloads like when the internet is less congested, and download is tripled compared to the standard speed in the day.
Most importantly, you can do all that with as low as N25. However, MTN night plan comes with a data cap of 500MB worth of data, which means N25 will fetch you 500MB.
That's a fair price if you ask me.
To be able to use this plan, you will have to Migrate to MTN pulse. Simply dial
 *406#
 to enjoy fair data use at Night for a seemingly affordable price.
How to Subscribe to MTN data night plan For N25
A caveat to Users, After the 500MB you've subscribed to finishes, you will have no other option but to wait for another night, as it is just limited to one package per night.
How to Migrate to MTN Pulse
Dial
 *406*1#
 You'll be sent a message confirming your successful migration.
To get this affordable plan.
Just Text 
"Night" to 131
Also remember that this plan is active from 12.00 midnight to 4.00am, beyond that the plan expires automatically.
MTN MODEM & LAPTOP DATA PLAN
Fear not, as the MTN subscription codes work perfectly on smartphones as well as Modems and Laptops. The plans above will do just fine.
MTN GOODY BAG SOCIAL PLAN
This plan is for the light data users that would like to engage in social media activities, without spending much on expensive data tariffs. Because of how power users consume data, it is advisable you buy the goody bag social package as a backup plan when you finish your data.
To subscribe for Facebook weekly @ N25 Text FBW to "131"


Facebook Monthly bundle @ N60 Text FBM "131"


Twitter Weekly bundle @ N25 Text TWTW to "131"


Twitter Monthly bundle @ N60 Text TWTM to "131"


Eskimi Weekly bundle @ N25 Text ESKW to "131"


Eskimi Monthly bundle @ N60 ESKM to "131"


2GO weekly bundle @ N25 Text 2GOW to "131"


2GO Monthly bundle @ N60 Text 2GOM to "131"


Whatsapp Bundle (weekly) @ N25 Text WAW to "131"


Whatsapp Bundle (Monthly) @ N60 Text WAM to "131"


Wechat Weekly @ N25 Text WCW to "131"


Wechat Monthly @ N60 Text WAM to "131"


MTN BLACKBERRY DATA PLAN CODES FOR SUBSCRIPTION
Works on Normal blackberry phones.
BB Complete Internet Plan


100MB Data @ N100, valid for 24 hours – Simply Text BBCDAY to 21600


500MB @ N500, valid for a week- Text BBCWEEK to 21600


2GB @ N1,000, valid for a month – Text BBCV to 21600


BB Absolute internet plan


100MB @ N100 – 24hours validity – Text BBCDAY to 21600


500MB @ N550 – 1 week validity – Text BBWEEK to 21600


2GB @ N1,500 – 30 days validity – Text BIS to 21600


MTN BlackBerry 10 Data Bundles
This plan is specifically for BB 10 smartphones.
BB10 Maxi


50MB @ N200 – 24 hours validity – Text BBMAXID to 21600


350MB @ N1,100 – 7 days validity – Text BBMAXIW to 21600


1.5GB @ N3,000 – 30 days validity – Text BBMAXIM to 21600


BB10 MIDI


15MB @ N100 – 24hours Validity – Text BBMIDID to 21600


125MB @ N550 – 7 days validity – Text BBMIDIW to 21600


500MB @ N1,500 – 30 days validity – Text BBMIDIM to 21600


BB10 MINI


10MB @ N70 – 30 days validity – Text BBLITED to 21600


70MB @ N350 – 30 days validity – Text BBLITEW to 21600


260MB @ N1,000 – 30 days validity – Text BBLITEM to 21600


HOW TO CHECK YOUR DATA BALANCE ON MTN NIGERIA
You can check the data balance on your MTN line by dialing


MTN Mobile data plan: Text 2 to 13


MTN SME Data: Dial *691*7# or simply text sharebalance to 131


MTN BIS subscription: Text Status to 21600


Check MTN Goodybag: Text 403 to 131


Conclusion
So there you have it, our current Best And Affordable 
MTN data plan
 of 2017. When you are looking for the right data bundles, it is important that you chose a good data plan that would cover your monthly data use.
I'd recommend heavy data users to buy big data plans monthly, instead of spending unnecessarily on daily plans which if added might go beyond your budget.
It is better you choose wisely!