The Federal Government has recanted its statement that the girl who escaped from Boko Haram terrorists yesterday was one of the abducted Chibok girls.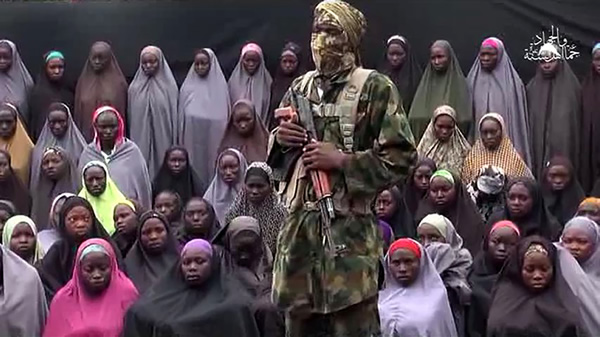 Boko Haram kidnapped over 200 Chibok in April 2014. Photo: AFP
Nigeria's government on Thursday retracted its announcement that another Chibok girl was freed, saying she was not one of the 219 whose kidnapping more than three years ago caused global outrage, AFP has reported.
On Wednesday, the Presidency the teenager was picked up by the military after fleeing from Boko Haram jihadists. However, Laolu Akande, spokesman for Vice-President Yemi Osinbajo, later tweeted that the girl was a junior secondary school 
"student from Chibok community".
In a text message to AFP on Thursday, he said the 15-year-old was 
"not part of the 219".
 The 219 Chibok girls were in their final year of senior secondary school (SSS3) when they were kidnapped by Boko Haram terrorists in the remote town in Borno state on the evening of April 14, 2014.