Glo Free Data Day To come Up On September 28th 2017
Tue Sep 19, 2017 1:54 am by emmy
Glo had earlier announced August 11, 2017 a free data day, whereby every eligible customer will enjoy unlimited browsing but the plan was stoppedby NCC. 
But here is another free data day coming up..
According to glo
[i]All Glo customers can now enjoy a whole day of free data when they meet set of voice and/or data usage threshold within 7 days to the free data day.[/i]
Glo has officially …
[
Full reading
]
Comments: 1
How To Transfer Airtime Across Different Network
Tue Sep 19, 2017 12:13 am by Gab2
I bring you good news to my fellow Nigerians,as you can now transfer airtime across different networks using an amazing app called swap naija.
Swap Naija is an app which transfers airtime across different networks. Before now, transfer could only occur between the same network. But With Swap Naija, Nigerians can now send airtime to any telecommunication network.
I will show you the steps to …
[
Full reading
]
Comments: 1
Get Free Airtime from MTN Music Plus
Sun Sep 17, 2017 5:28 pm by Gab2
MTN music Plus Airtime and points addition is back though the process of getting more point is quit different from the previous method, in this post i will be sharing with you how to get points on MTN Music Plus and convert it to airtime.
HOW TO ACCUMULATE MORE POINTS..


Download Mtn musicplus from playstore   OR visit their Official website @   www.mpjamz.com 



Type your phone number(MTN …
[
Full reading
]
Comments: 0
Exchange Your points to airtime, MTN Music Plus is Back
Fri Sep 15, 2017 6:04 am by Emmi
This is a notification to the whole house that MUSIC PLUS AIRTIME is back.
If you had accumulated your bonus points,You can now redeem it for
#100
mtn airtime..
You can use the music + app to redeem your airtime or you can use the web @ 
www.mpjamz.com
 .
You may get an error message "we are currently on maintenance, check back later".
[url=https://servimg.com/view/19546542/394]
[
Full reading
]
Comments: 2
How To Find Out Who is Tracking You Through Your SmartPhone | With Just a Code
Thu Sep 14, 2017 5:50 pm by Gab2
Safety should always be our top priority. With the help of just a few short codes, you can find out more about the settings of your phone and work out whether or not your messages and information are protected and whether you're being tracked.
Bright Side has gathered together some of the …
[
Full reading
]
Comments: 0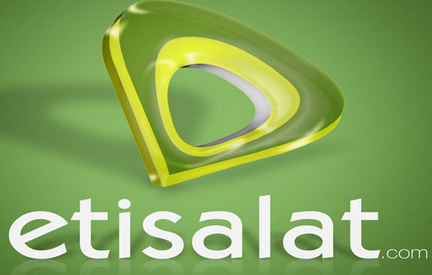 Have you forgotten that Etisalat has the 
amazing double offer
? Etisalat brought this offer not long ago along with two other packages mainly based on calls; 
250% double offer and 350% double offer
. These offers, has their way to satisfy consumers needs because some people loves to call while others loves to browse the Internet and in a bid to overtake its rival, Etisalat decided to bring out these offers.
You have options to choose from your preffered option depends on your need or choice. Now, the importance of these offers is that the 100% double data bonus can double any data you purchased while the 250% doubles your credit to call only Etisalat network (On-net) and 350% offer doubles your (off-net) calls which means, you can only use it to call all networks. Meanwhile, 100% double data doubles from 
50MB to 500MB data
.
Now, we have 100% double data bonus offer, 250% double offer and 350% double offers. Let's see how they works.
1. 100% Double Data Offer
 - It can be doubled from 50MB - 500MB. This means that, if you purchase any data along that range, you can double it. Assuming, I purchased 100MB, I will it to 200MB using 100% double data offer.
The doubled data valid for 7 days and can be used from 10:30PM-5:00AM daily. Meanwhile, the main data you purchased can be used at any time.
2. 350% Double Offer
 - This bonus can be activated from 100naira and above. It's designed for calling only Etisalat networks (on-net). The bonus only valid for 7 days. Amount below 100naira will definitely activate 250% bonus offer and gives you (off-net) calls at the rate of 50k/secs.
3. 250% Double Offer
 - This works on the recharge of only 100naira and above. The bonus valid for 7 days. When you double your credit to 250%, you will be able to call on-net and off-net calls as the credit will split 50-50 to call all networks and to call only Etisalat network. However, recharges less than 100naira will give you 150% bonus.
How To Activate Etisalat 100% Double Data Offer, 250% Double Offer and 350% Double Offer


It's easy and simple. Just migrate to Etisalat Easycliq Tariff plan by dialling *244*1#.


Then, dial *545# and choose your preferred bonus offer from the options (250%, 100%, 350%).




Now, your chosed offer would be activated successfully.


These Etisalat offers seems expensive though, I mean the rate of the calls hmm, 40kobo/sec from your main account and 50kobo/sec from the bonus account. I think Etisalat should try reduce data and calls for us.
More updates coming soon
Create an account or log in to leave a reply
You need to be a member in order to leave a reply.
Log in
Already have an account? No problem, log in here.
Log in
---
Permissions in this forum:
You
cannot
reply to topics in this forum