Latest topics
»
2018/2019 Lagos State University (LASU) Acceptance Fee Payment Procedure
by
fastliker
Thu Nov 29, 2018 11:30 am
»
WAEC RESULT: Waec Releases 2018 August/September Results | Waec Gce Second series Exam
by
Emmi
Thu Nov 22, 2018 12:35 pm
»
2018/2019 Federal University, Lokoja (FULOKOJA) Postgraduate Admission Form
by
Emmi
Thu Nov 22, 2018 9:37 am
»
2018/2019 Ahmadu Bello University (ABU) Remedial & Basic Studies (IJMB) Admission Lists [1st & 2nd Batch]
by
Emmi
Thu Nov 22, 2018 8:22 am
»
2018/2019 Akwa Ibom State Polytechnic (AKWAIBOMPOLY) HND Admission List
by
Emmi
Thu Nov 22, 2018 7:46 am
»
2018/2019 Akwa Ibom State Polytechnic (AKWAIBOMPOLY) ND Admission List
by
Emmi
Thu Nov 22, 2018 7:31 am
»
2018/2019 Delta State Poly Otefe-Oghara (DESPO) ND Regular, HND & SPAT Admission Lists
by
Emmi
Thu Nov 22, 2018 7:07 am
»
[Download Video] Ayuz – Sho Mi
by
Emmi
Thu Nov 22, 2018 6:51 am
»
[Download Video] DopeNation x DJ Enimoney x Olamide – Naami
by
Emmi
Thu Nov 22, 2018 6:12 am
»
[Download Video] Victor AD – No Idea
by
Emmi
Thu Nov 22, 2018 5:55 am
»
[Download Music] Gentle Dee Ft. Zlatan Ibile – Ninu Aye
by
Emmi
Thu Nov 22, 2018 5:35 am
»
2018 Nov/Dec Neco Gce Government Objective and Essay Questions and Answers | Exam Runs
by
Emmi
Wed Nov 21, 2018 9:47 pm
»
[Download Music] Destiny Boy – One Ticket
by
Emmi
Wed Nov 21, 2018 7:44 pm
»
2018/2019 Obafemi Awolowo University (OAU) Admission List
by
Emmi
Wed Nov 21, 2018 5:55 pm
»
2018/2019 Adeyemi College of Education, Ondo (ACEONDO) Acceptance Fee Details
by
Emmi
Wed Nov 21, 2018 5:48 pm
»
2018/2019 Auchi Polytechnic (AUCHIPOLY) Change of Course Form
by
Emmi
Wed Nov 21, 2018 5:28 pm
»
2018/2019 Imo State Polytechnic (IMOPOLY) HND Regular & Evening Admission Lists
by
Emmi
Wed Nov 21, 2018 5:22 pm
»
2018/2019 Imo State Polytechnic (IMOPOLY) ND Regular & Evening Admission Lists
by
Emmi
Wed Nov 21, 2018 5:16 pm
»
Sule Lamido University (SLU) Maiden Convocation Ceremony Programme of Events
by
Emmi
Wed Nov 21, 2018 5:04 pm
»
Edo State Polytechnic (EDOPOLY) Maiden Convocation Ceremony Schedule & Notice to Graduands
by
Emmi
Wed Nov 21, 2018 4:45 pm
Top posting users this month
[Download Music] Gentle Dee Ft. Zlatan Ibile – Ninu Aye
Thu Nov 22, 2018 5:35 am by Emmi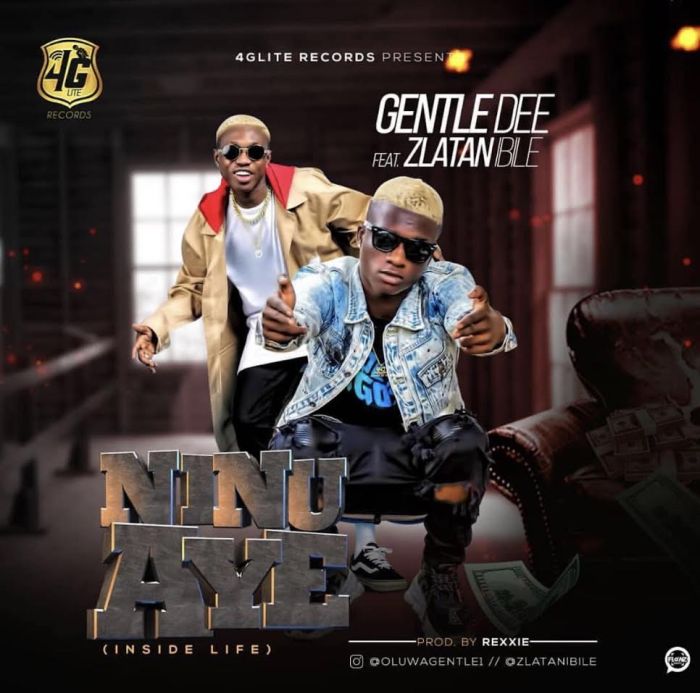 4G Lite Records presents
#GentleDee
as he hits us with an inducing super-b banger titled – "
Ninu Aye (Inside Life)
" featuring the
#Zlatan
Ibile a.k.a
Zanku
.
This beautiful song was produced by
Rexxie
. ENJOY!!!
Listen & Download "Gentle Dee Ft. Zlatan Ibile – Ninu Aye" below:-
---

Do …

[

Full reading

]
Comments: 0
[Download Music] Destiny Boy – One Ticket
Wed Nov 21, 2018 7:44 pm by Emmi
Destiny Boy
Releases "
One Ticket
"  Fuji Cover, SCG Entertainment/Hon Beeccy Music Inc Artiste Took A Total Turn And Gave Us One Of Africa's Most Trending Song One
Ticket The Fuji Version.
The Self Acclaimed Small But Mighty Who Broke Into The Music Scene 2017/As Be So Relentless In Dishing Out His Own Songs And Covers
Listen & Download …
[
Full reading
]
Comments: 0
[Download Music] Yemi Alade – Open, Close
Wed Nov 21, 2018 7:53 am by Emmi
Yemi Alade
is taking her lyrics "Back to back is not beans" seriously! Approximately 24 hours after the release of the authoritative "
Oga
", Alade shocks with another fresh track titled "
Open, Close
".
"Open Close" is a afrobeats banger that treats a sensitive topic. Check on it & Enjoy!!
Listen & Download "Yemi Alade – …
[
Full reading
]
Comments: 0
[Download Music] Yemi Alade – Oga
Wed Nov 21, 2018 7:46 am by Emmi
Yemi Alade
is in an authoritative mood on her new single titled "
Oga
". The highlife and afro-pop fusion number is produced by
Egar Boi
, who also produced Alade's smash "
How I Feel
".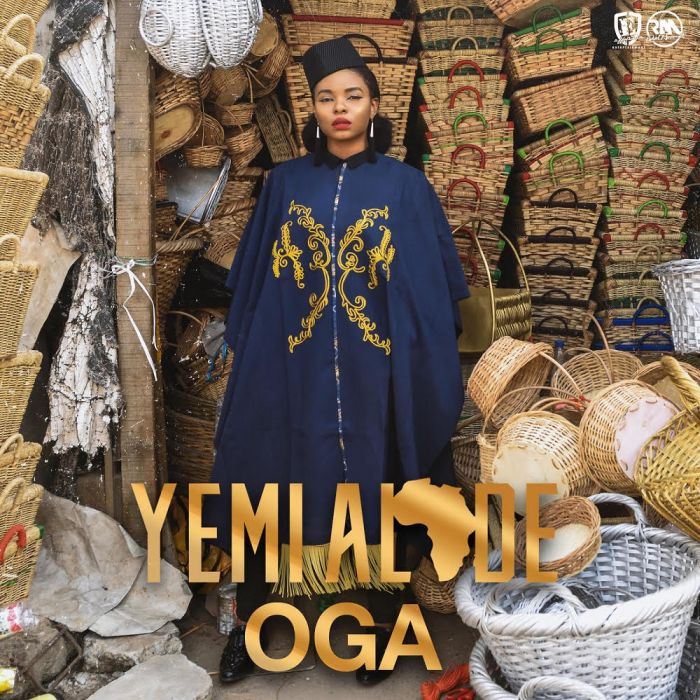 The stellar number shows Alade in her "
Mama Africa
" element, as she easily delivers yet another "bop".
"
Oga
" arrives with an engaging lyric …
[
Full reading
]
Comments: 0
[Download Music] YungPee – This Kind Thing
Wed Nov 21, 2018 3:51 am by Emmi
Henry Tebeda
popularly known as
#YungPee
comes through with a spanking new inspirational single.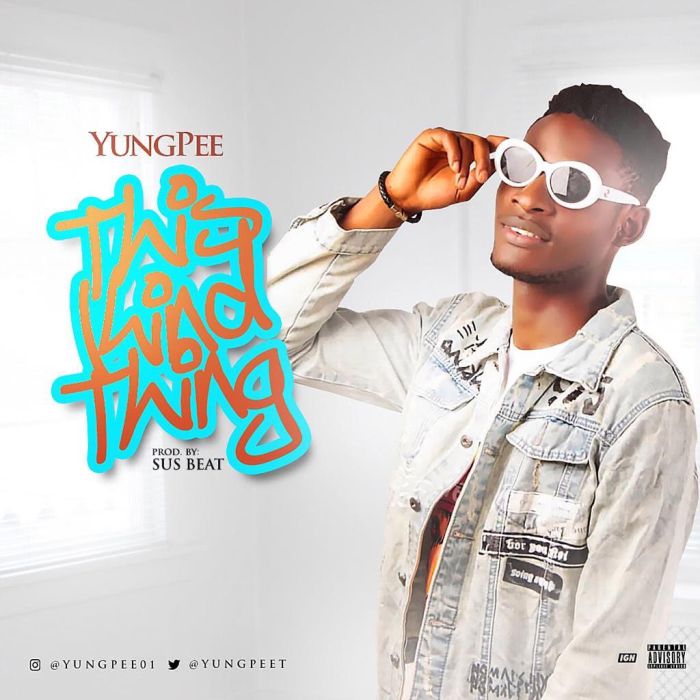 He titles it '
This Kind Thing
', produced by
Sus Beat
.
Listen & Download "YungPee – This Kind Thing" below:-
[
Full reading
]
Comments: 0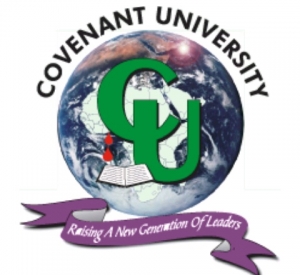 Applications are invited from suitably qualified candidates for admission into undergraduate degree programmes for 2017/2018 on a full-time basis.
For details on available programmes and specific requirements, visit 
http://admission.covenantuniversity.edu.ng/our-programs/
GENERAL REQUIREMENTS
-Prospective students of Covenant University are to obtain the JAMB forms, choose Covenant University and sit for the Unified Tertiary Matriculation Examination (UTME) of the Board as prescribed in the relevant advertisement for the 2017/2018 admission exercise.
-In addition, applicants must complete the Covenant University Application Forms, available online.
-Use the Application Requirements Checklist section below to prepare your application for submission.
-Review the website information for your programme of interest, specific programme admission requirements and application deadlines. All materials submitted in support of the application must be received by the published application deadline.
METHOD OF APPLICATION
Candidates are to apply through the online application portal by 
CLICKING HERE
.
Statement of Purpose
A statement of purpose (not more that 500 word count) should be prepared and submitted online with the application. The personal statement should address your intellectual interests, academic and professional objectives, visions and goals for life. Please review the academic programmes for details listed by specific undergraduate programmes.
Principal and Pastoral Reference Letters
Two official recommendations are required for your application to be completed. These recommendations must be from persons in positions to appraise your potential for undergraduate study at Covenant University. These persons should include the following: Spiritual Leader, Principal or Any teacher from your school. Covenant University requires the use of the online recommendation system, which utilizes a secure system that will:
-Automatically email your recommendation providers with instructions for online submission of the recommendation.
-Allow applicants to track recommendations received or not received and follow up with recommenders who still need to submit their appraisals.
-Expedite the processing of the recommendations, which will be included in the online application once submitted.
-Automatically notify you when recommendations have been received.
Uploading of Credentials
The application would only be considered completed if you upload the following credentials:
-Birth Certificate
-Scanned 2017 JAMB result with your passport clearly visible on it
-WAEC or NECO Result (if available)
-Letter of Sponsorship by Parents
Please note that all the documents must be in PDF and not more than 100kb
If application materials are forged, falsified or altered, the Admissions Office will notify all relevant officials. Submission of such materials will disqualify an applicant for admission
Non-Refundable Application Fee
The application form fee is non-refundable. The application form can be saved with a view of completion at a later date. An application cannot be submitted if the application fee is not paid at the end of the form. The application fee for the 2017/2018 academic year is N6,550 (Six Thousand Naira Only). 
Transaction charges apply:
 N600 (Six Hundred Naira Only) via over the counter transaction, while N900 (Nine Hundred Naira Only) via Card Payment. The fee can be paid by debit/credit card. 
SCREENING DETAILS
There will be a Computer based Post-UTME screening, which will take place at Covenant University, Canaan Land, Km. 10 Idiroko Road, Ota. The screening schedule would be accessible via the Screening Booking. Candidates will be notified via text messages. 
You are to appear on the day of the interview with original and photocopy of all the uploaded documents.
Create an account or log in to leave a reply
You need to be a member in order to leave a reply.
Log in
Already have an account? No problem, log in here.
Log in
---
Permissions in this forum:
You
cannot
reply to topics in this forum