Latest Mtn Free Game+ MB Configuration on Psiphon handler
Sat Dec 16, 2017 2:41 am by DaddyBoy
Good Morning friends, Mtn Game+ is here again, and this time is a free Xmas gift to every Mtn user . @Emmi Recently share a post today about the Accumulation of Mtn Free Game+ MB

I'll be showing you how you can tunnel your gameplus mb to work on all your apps.
So let's begin.
Requirements:
*Gameplus Mb
*Good 3g connection.
*psiphon handler(any should work).
Now to the setup.
First …
[
Full reading
]
Comments: 2
Airtel 4.5GB Data Plan For Just N1000 Only
Thu Dec 07, 2017 9:23 pm by Gab2
Airtel NG is here with a pleasant data plan for all Youtube lovers; dubbed YouTube Plus Pack. These are standard data plans that give FREE access to YouTube at night, and also to other websites (any time).
With this plan, you get your normal Android data to browse and download on any website at anytime, plus free YouTube data separately; to stream your favourite video content at night—between …
[
Full reading
]
Comments: 4
How To Buy Airtime from All Networks With Bitcoins
Fri Nov 24, 2017 1:13 am by emmy
This guide on how to recharge or top up your phone with bitcoin using Bitrefill online service is a very simple and straight forward process. All you need to do is ensure you have a working prepaid sim and of course Bitcoin for payment.
To access bitcoin, you need a wallet.
Let's start off with little review of BitRefill
BitRefill is an online merchant that allows you to instantly convert …
[
Full reading
]
Comments: 1
Latest free browsing on MTN, GLO, 9MOBILE AND AIRTEL for December 2017
Mon Oct 23, 2017 1:06 pm by sandramira10
LATEST AIRTEL FREE BROWSING CHEAT, DOUBLE DATA CODE FOR OCTOBER 2017
It seems there's currently no available free browsing on the Airtel Network now anyway if you're a data subscriber you'll at least enjoy this double data thing, it gives you 100% data bonus on all your subscription. To subscribe to this plan just dail*144# and select the one you wish to subscribe for its very simple.
…
[
Full reading
]
Comments: 5
Get Free 100MB Worth Of data on Your MTN Sim | MTN Season Of Surprise For December 2017
Sat Dec 02, 2017 9:26 am by emmy
Good morning Buddy, 
MTN is here again with their free data offer for the month of December, this has always been a tradition for most of the telecommunications in Nigeria to surprise both New and old subscribers (customers) , MTN is giving free 100MB to both old and New customers. 
This offer comes with a message 
MTNFREEDATA wrote:It's the season of surprises and you have been rewarded 100MB data. Chat on …
[
Full reading
]
Comments: 3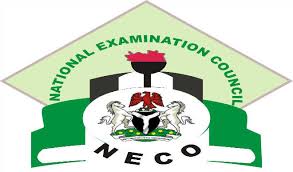 How to prepare for the forthcoming 2017 NECO exam,  it all deals with mindset and decision  on how to make good grade , today to get admission into various high institution in Nigeria with your preferred  course deals with your O.Level grade .
Since there is no longer Post UTME exam in various high institute in Nigeria , your JAMB score and your O.Level result determine your admission status.
I present the ways one can pass WASSCE or NECO without expo/dubs. 
Rule 1: Believe in yourself.

Most Nigerian students do not beleive in themselves. The youngster who uses expo has,in essence , given up on himself. Part of the problem is our schools emphasis on the intelligent student. You know...the one who clears all of the prizes (ok...not all the time)while others are classed as 'dull'.

If you do not believe in your abilities....then you won't pass exams,or be successful in life. You will join the league of those who either become failures in life, or successful by dubious means (I leave the definition of dubious means to the imagination). 

Thing is, as one of those ''intelligent kids'' when I was young....I am here to tell you that I still had to work and study hard like the rest of you. Intelligence is not a gift...it is something that is worked for.

Rule 2. Read widely....and out loud.

One of my favorite pastimes growing up was to read widely. Infact I read so widely that my parents sometimes got worried (My father at times threatened to ban me from reading the news papers when I was a teenager). At school, when I had a free period....I would head to the school library and get lost in an encyclopedia (My favorite was one about space travel...which probably explains why Prometheus is one of my favorite films...eldritch type creatures aside). 

I also loved to read out loud in class during english comprehension,and also at church when we had to read the bible . Not just because I loved the sound of my voice (ok...a little bit....I confess!) but because it helped me comprehend (understand) what the passage I was reading had to say.

Reading a lot for leisure enables one to comprehend the subject you are reading...as well as to assimilate the material (I can now summarize the Chronicles of Narnia in one hour...really!). Useful skills in doing actual studying.

Rule 3. Pracitce.

I remember the day when my life ended (It was the best of times and the worst of times). That was the day when my mother, during my first holiday in Primary One...decided to burden me with maths and english problems in the early morning.

So, between 9am and 1pm...instead of playing football and watching videos (this was in the 1980's/early 1990's...BD...Before DSTV).I was doing maths and English problems (Thanks Mom for ruining my holidays).

What was the point of all this? Well....repeatedly practicing Maths and English over and over again helped me to solve maths problems quickly....vital exam skill...while doing English over and over again helped me understand English better...the language in which the WASSCE exams is written.It also introduced me to the concept of self preparation, and planning time (My mommy is a wise woman).

And these skills are transferable to other subjects.

So rule 3....practice,practice Maths AND English...because you gain vital skills for the exam.(And start in your primary or even secondary school days. No one will remember that you were the master of the village football pitch fifty years from now)

Rule 4.Early preparation is the best.

Needs no elaboration. Start prepping early. Like 1 year before the exam. Read for at least 2 hours a day. Take it up a notch when it gets close to the exam.

Rule 5 SPQ3R..

Explained 
here....In brief....it is a method for approaching your studying...(And it is useful for university students too)...Stands for SURVEY , PREVIEW, QUESTION, READ, REPEAT, REVIEW.

Rule 6. The Library is your friend.

If you are lucky to live near a library....make it your friend (no matter how poorly stocked...there are gems in the desert). Be a member and read there well well if it is too noisy at home.

Rule 7..Start now.

So, what are you waiting for? START NOW!

Remember...this applies not only for those who have WASSCE to write next year....but also for those who are in primary, JSS or even SS1. 
Create an account or log in to leave a reply
You need to be a member in order to leave a reply.
Log in
Already have an account? No problem, log in here.
Log in
---
Permissions in this forum:
You
cannot
reply to topics in this forum