How to get your own 5gb.
✔Get Airtel valid sim (registered SIM)
✔ Make sure your phone is rooted
✔Then tweak this imei below
861143032390649
Make sure you change the last 5 or 4 numbers from the above imei number provided.
✔After successful tweaking send JOIN to 141 and you will receive your own 5gb free.
NOTE : No charge is required.
The earlier the better.. Always be on
Do it now and collect your own free Gb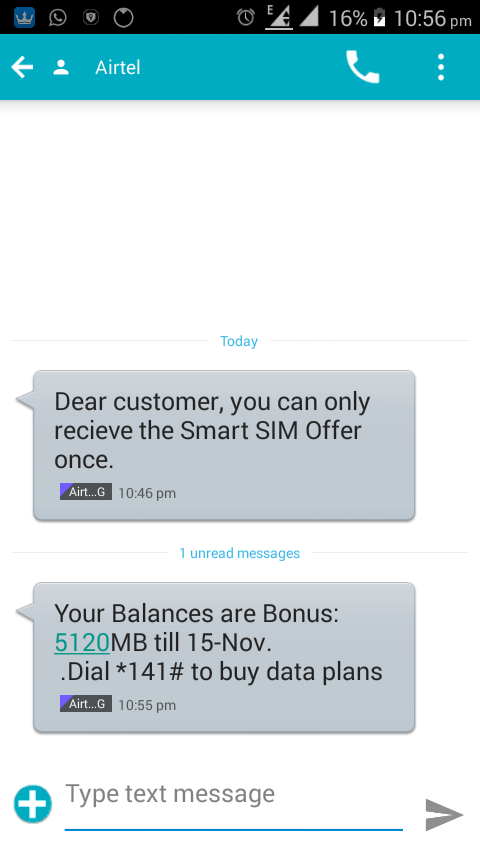 Always visit www.9jatech.forumotion.com for more free browsing cheats and tech updates
 use this link to Register with us  Click here