[Download Music] Olamide – Bugle
Wed Oct 17, 2018 12:25 pm by Emmi
Long time ago, we have this kind o
f #Olamide
mood! Glad to get back the Olamide we know from inception.
The YBNL, Olamide boss dishes out a new jamming strictly rap single tittled "
Bugle
". This is one is a must hear.
If you don't have this one on your playlist, wetin you gain?
Listen & Download "Olamide – Bugle" below:-
[url=http://naijaloaded.store/wp-content/uploads/2018/10/Olamide-%E2%80%93-Bugle.mp3]…
[
Full reading
]
Comments: 0
[Download Music] GOC – My Money
Wed Oct 17, 2018 11:37 am by Emmi
Budding new act,
#GOC
made his debut appearance in the music scene with this song tittled "
My Money
".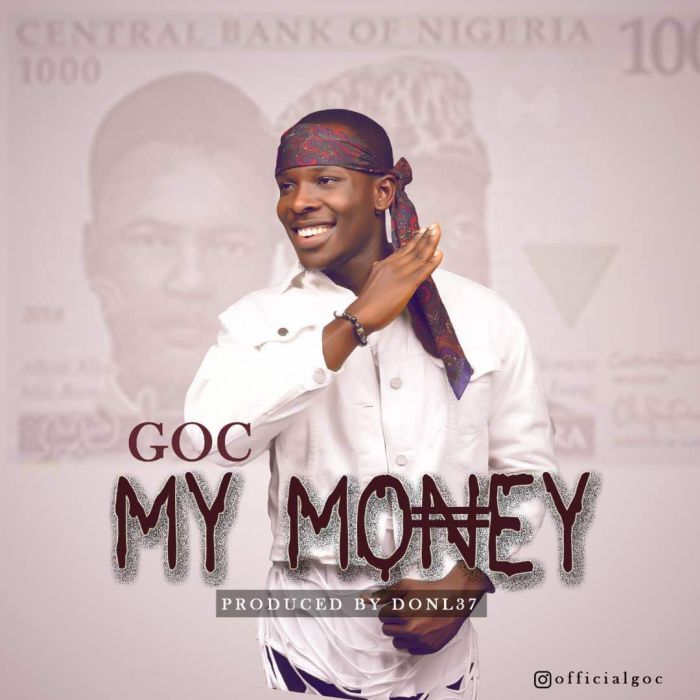 My Money is a mid tempo afro beat song, that sure turns you on in a little time after vibing to it.
The synergy between GOC and producer, DonL37 came out as a perfect blend! You all need to cop this one.
Listen & Download "GOC – …
[
Full reading
]
Comments: 0
[Download Music] Shakar EL – OliMango
Wed Oct 17, 2018 10:16 am by Emmi
Romance dey Sweet with Finance!!! Now this is what you call an International Local vibes,
Shakar EL
a.k.a Shakar nwa Mama comes thru Heavy with this Dancehall tune laced with some HighLife elements titled
OliMango
.
You can call it a typical cross border Banger because you can be jamming to it somewhere in Enugu, Nigeria enjoying isi ewu and …
[
Full reading
]
Comments: 0
[Download Music] D2 – Bless Me
Wed Oct 17, 2018 9:59 am by Emmi
D2 NATION
Present Ajao Oladimeji Eniola popularly known as "
#D2
" in a new single titled
Bless Me.
D2 hits the music industry with the Track that Rocks the Nation, All Clubs and all Entertainment Zone, Produced by Da Piano, they both came through on the single, Listen and share your thoughts.
#Enjoy
!!!
Listen & Download …
[
Full reading
]
Comments: 0
[Download Music] Levis Pepe – Ma Loud E
Tue Oct 16, 2018 12:37 pm by Emmi
Young and rising act – Levis Pepe who was born in Gbongan came through with his new single after realesing 'Jembe'.
This new tune is titled – Ma Loud E. ENJOY!!
Listen & Download "Levis Pepe – Ma Loud E" below:-
[
Full reading
]
Comments: 0
24-year-old Emmanuel Adekola, a National Diploma II student of Benue State Polytechnic, has died and according to reports, he was stoned to death by a vigilante group in Ugbokolo, Benue State.
Speaking to us, Emmanuel's brother, Akola Okewu ThankGod, said that his brother was killed on June 1st shortly after he finished his morning duties and stepped out of his house. 
Okewu, who resides in Lagos, said he traveled to Benue on Wednesday and went straight to his family home where he passed the night with the deceased and some other members of the family. The next morning, their father told Emmanuel to weed the compound. He said Emmanuel was ill on that fateful day and had a slight fever, yet he went about the errand as requested by his father. When he was done, he took traditional medicine, popularly called agbo, to treat his ailment and it was at that time that he got a call.
Okewu said:
"He finished the work and that very day he was not too strong. He was feeling feverish. So he went to take this local drugs. That was when they said he received a call. Before that day he had been talking about his school, saying that he wants to go and visit his project supervisor. So they said that there was a call, that somebody called him and he now left home that very morning between 8 to 10, thereabout, because I know I left him in the house before I went out. 
"Then, later, about two hours later, they now called me that they have killed my brother in Ugbokolo. I was saying, 'No, it can't be him because I left him at home this morning'. Only for me to get to Ugbokolo and find out that it was him that they killed."
Okewu said that when he got Ugbokolo, he was told that the body of Emmanuel had been taken to Okpoga where it will be deposited in the mortuary. On getting to Okpoga, he was shown the corpse and to his shock, it was indeed his brother. Okewu said he received reports from witnesses that his brother was killed by the vigilante in the area. 
There are reports from DailyPost that Emmanuel, aka Tu Green, was a cultist and member of a notorious criminal group and that he was at his home when he got information that members of his clique had been killed by the vigilante group, so he left for school to locate their corpse. On getting to school, some members of the vigilante group approached him and interrogated him after which they asked him to take them to his house. Once there, they allegedly searched his room and found what looked like charm, which Tu Green claimed he was only using for protection.
DailyPost further reports that a source said Emmanuel mysteriously disappeared from their midst after the charm was found but the vigilante group also disappeared and went after him, reappearing at the same spot as him. They shot him but the bullets would not penetrate so they resorted to stoning him until he died.
Okewu denied the claims that his brother had been a cultist, stating that theirs was a very good Christian home and Emmanuel was close to God. He said his brother was not found with any weapon neither was he seen at a robbery scene. He described what had been done to his brother as "wrong" and said there was no logical explanation for it.
"Let me tell you the truth because we are from a good Christian family and we don't tell lies, that killing - though I'm not a judge - but that killing is jungle justice. When Emma was leaving on that day, assuming he was caught with weapon or he was at the robbery scene, it's a different case. This is an innocent man. This is a man that doesn't... I don't know how they did it, I'm sure that it's through somebody. He was not with any weapon, they just picked him and killed him. This killing is arbitrary, it is wrong."
When asked if his brother had indeed been stoned to death he said he had no idea how he was killed but he knows that his brother was lynched. When LIB asked if he could not determine from the wounds on his body if he was stoned or shot, Okewu said he only went to identify if it was his brother or not and did not really pay attention to the body to see how he was killed. He said his elder siblings were the ones handling the case and he has left it up to them.
"I'm not the eldest in the family. My elderly ones are the ones handling this case. I'm sure they know how to go about it better than myself. I am yet to call my elder brother to ask him some questions about how they are pursuing the case."
Okewu gave vague answers as regards what was being done to pursue justice. He said he got information from his elder ones who told him they contacted police and they've denied being involved in Emmanuel's killing. He said he was unaware what measures were being taken to ensure justice is served and that he leaves justice to God.
"Nobody is happy for now because we never know that that can come up in our family. That day, my brother was in the house here so everybody is surprised. What I know is that God is on the throne to judge."
The mother of the deceased is reportedly broken by the death of Tu Green, who was the last child of the family. Okewu said his mother has been unable to eat and has been in tears since his death. His father is also affected by the incident.
"My mother has been crying because Emma is the last born of the family and you know what it is for someone to lose her last born. Even to eat, she can't even eat
Create an account or log in to leave a reply
You need to be a member in order to leave a reply.
Log in
Already have an account? No problem, log in here.
Log in
---
Permissions in this forum:
You
cannot
reply to topics in this forum