Latest topics
»
2018/2019 Lagos State University (LASU) Acceptance Fee Payment Procedure
by
fastliker
Thu Nov 29, 2018 11:30 am
»
WAEC RESULT: Waec Releases 2018 August/September Results | Waec Gce Second series Exam
by
Emmi
Thu Nov 22, 2018 12:35 pm
»
2018/2019 Federal University, Lokoja (FULOKOJA) Postgraduate Admission Form
by
Emmi
Thu Nov 22, 2018 9:37 am
»
2018/2019 Ahmadu Bello University (ABU) Remedial & Basic Studies (IJMB) Admission Lists [1st & 2nd Batch]
by
Emmi
Thu Nov 22, 2018 8:22 am
»
2018/2019 Akwa Ibom State Polytechnic (AKWAIBOMPOLY) HND Admission List
by
Emmi
Thu Nov 22, 2018 7:46 am
»
2018/2019 Akwa Ibom State Polytechnic (AKWAIBOMPOLY) ND Admission List
by
Emmi
Thu Nov 22, 2018 7:31 am
»
2018/2019 Delta State Poly Otefe-Oghara (DESPO) ND Regular, HND & SPAT Admission Lists
by
Emmi
Thu Nov 22, 2018 7:07 am
»
[Download Video] Ayuz – Sho Mi
by
Emmi
Thu Nov 22, 2018 6:51 am
»
[Download Video] DopeNation x DJ Enimoney x Olamide – Naami
by
Emmi
Thu Nov 22, 2018 6:12 am
»
[Download Video] Victor AD – No Idea
by
Emmi
Thu Nov 22, 2018 5:55 am
»
[Download Music] Gentle Dee Ft. Zlatan Ibile – Ninu Aye
by
Emmi
Thu Nov 22, 2018 5:35 am
»
2018 Nov/Dec Neco Gce Government Objective and Essay Questions and Answers | Exam Runs
by
Emmi
Wed Nov 21, 2018 9:47 pm
»
[Download Music] Destiny Boy – One Ticket
by
Emmi
Wed Nov 21, 2018 7:44 pm
»
2018/2019 Obafemi Awolowo University (OAU) Admission List
by
Emmi
Wed Nov 21, 2018 5:55 pm
»
2018/2019 Adeyemi College of Education, Ondo (ACEONDO) Acceptance Fee Details
by
Emmi
Wed Nov 21, 2018 5:48 pm
»
2018/2019 Auchi Polytechnic (AUCHIPOLY) Change of Course Form
by
Emmi
Wed Nov 21, 2018 5:28 pm
»
2018/2019 Imo State Polytechnic (IMOPOLY) HND Regular & Evening Admission Lists
by
Emmi
Wed Nov 21, 2018 5:22 pm
»
2018/2019 Imo State Polytechnic (IMOPOLY) ND Regular & Evening Admission Lists
by
Emmi
Wed Nov 21, 2018 5:16 pm
»
Sule Lamido University (SLU) Maiden Convocation Ceremony Programme of Events
by
Emmi
Wed Nov 21, 2018 5:04 pm
»
Edo State Polytechnic (EDOPOLY) Maiden Convocation Ceremony Schedule & Notice to Graduands
by
Emmi
Wed Nov 21, 2018 4:45 pm
Top posting users this month
[Download Music] Gentle Dee Ft. Zlatan Ibile – Ninu Aye
Thu Nov 22, 2018 5:35 am by Emmi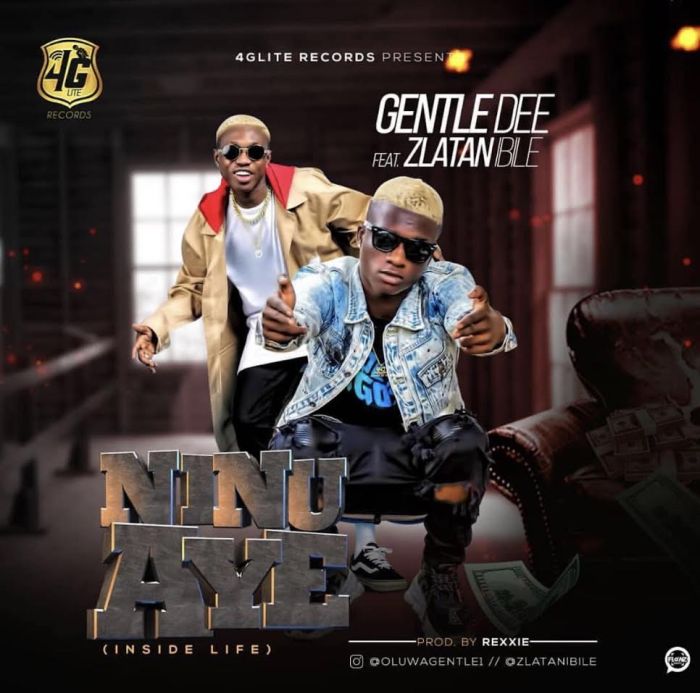 4G Lite Records presents
#GentleDee
as he hits us with an inducing super-b banger titled – "
Ninu Aye (Inside Life)
" featuring the
#Zlatan
Ibile a.k.a
Zanku
.
This beautiful song was produced by
Rexxie
. ENJOY!!!
Listen & Download "Gentle Dee Ft. Zlatan Ibile – Ninu Aye" below:-
---

Do …

[

Full reading

]
Comments: 0
[Download Music] Destiny Boy – One Ticket
Wed Nov 21, 2018 7:44 pm by Emmi
Destiny Boy
Releases "
One Ticket
"  Fuji Cover, SCG Entertainment/Hon Beeccy Music Inc Artiste Took A Total Turn And Gave Us One Of Africa's Most Trending Song One
Ticket The Fuji Version.
The Self Acclaimed Small But Mighty Who Broke Into The Music Scene 2017/As Be So Relentless In Dishing Out His Own Songs And Covers
Listen & Download …
[
Full reading
]
Comments: 0
[Download Music] Yemi Alade – Open, Close
Wed Nov 21, 2018 7:53 am by Emmi
Yemi Alade
is taking her lyrics "Back to back is not beans" seriously! Approximately 24 hours after the release of the authoritative "
Oga
", Alade shocks with another fresh track titled "
Open, Close
".
"Open Close" is a afrobeats banger that treats a sensitive topic. Check on it & Enjoy!!
Listen & Download "Yemi Alade – …
[
Full reading
]
Comments: 0
[Download Music] Yemi Alade – Oga
Wed Nov 21, 2018 7:46 am by Emmi
Yemi Alade
is in an authoritative mood on her new single titled "
Oga
". The highlife and afro-pop fusion number is produced by
Egar Boi
, who also produced Alade's smash "
How I Feel
".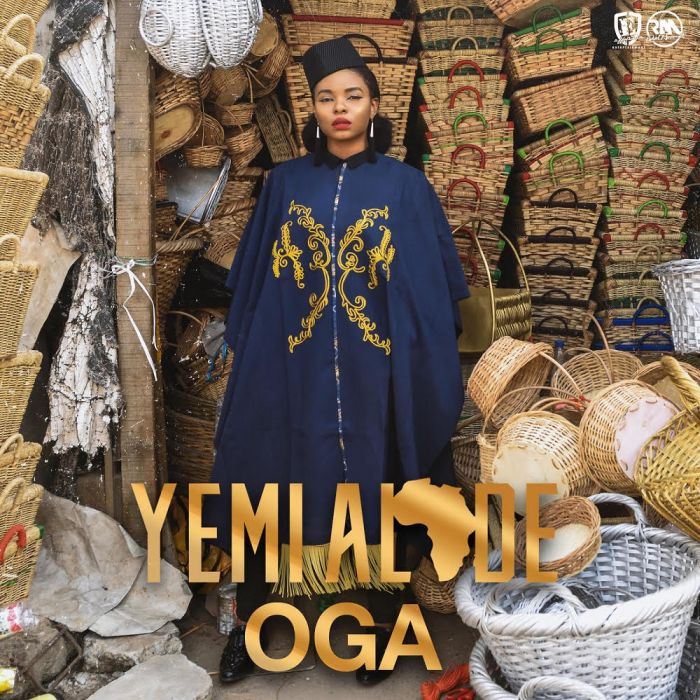 The stellar number shows Alade in her "
Mama Africa
" element, as she easily delivers yet another "bop".
"
Oga
" arrives with an engaging lyric …
[
Full reading
]
Comments: 0
[Download Music] YungPee – This Kind Thing
Wed Nov 21, 2018 3:51 am by Emmi
Henry Tebeda
popularly known as
#YungPee
comes through with a spanking new inspirational single.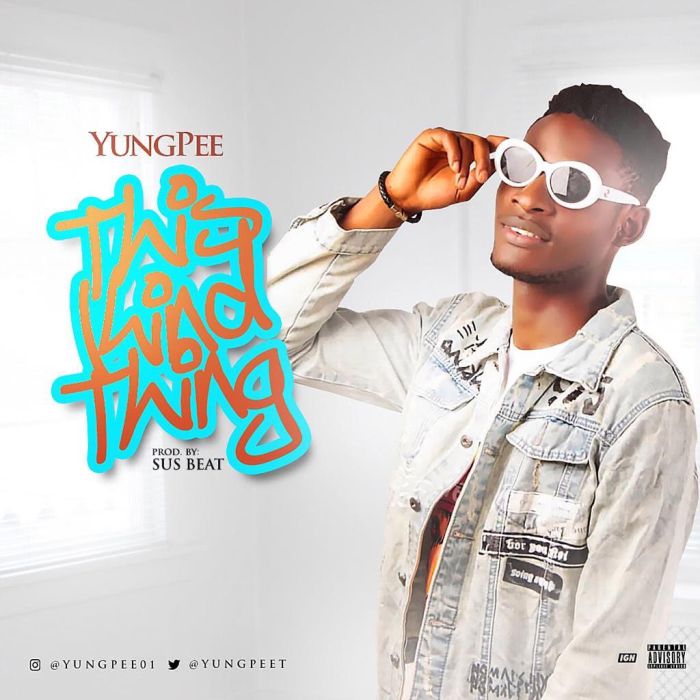 He titles it '
This Kind Thing
', produced by
Sus Beat
.
Listen & Download "YungPee – This Kind Thing" below:-
[
Full reading
]
Comments: 0
Snows

Ultimate goal ✭✭✭✭✭✭

Posts

:

295




Points

:

1599




Reputation

:

15



The University of Nigeria, Nsukka (UNN) invites application from suitably qualified members of the public for Admission into the university Joint University Preliminary Examinations Board (JUPEB) programme for 2017/2018 session.

Eligible candidates must possess minimum of 5 Credits at maximum of two sittings in at least 5 subjects (inclusive of English Language) relevant to the candidates desired course of study in the University

The duration of the programme is a minimum of one academic session of two semesters.

SUBJECTS COMBINATION

Arts: 
History/Literature/Christian Religious Studies (HLCRS)
Economics/History/Literature in English (EHL)
History/Igbo/CRS (HICRS)
Igbo/Literature/CRS (ILCRS)
History/Igbo/French (HIF)

Social Sciences: 
Government/Economics/Mathematics (GEM)
Government/ Economics /Government (GEG)
Literature/Economics /Government (LEG)
Biology/Economics/ Government (BEG)
Government/Literature in English/Christian Religious Studies (GLCRS)
Biology/Government/CRS (BGCRS)

Management Sciences: 
Business Studies /Accounting/Mathematics (BAM)
Mathematics/Accounting/Geography (MAG)
Mathematics /Economics / Business Studies. (MEB)

Sciences: 
Agricultural Science/Biology/Chemistry (ABC)
Physics/Chemistry/Mathematics (PCM)
Physics/Chemistry/Biology (PCB)

Candidates are to note that the above listed subject combinations meet the requirements (as applicable) for admission into Degree Programmes in the Arts , Social Sciences, Management Sciences and Sciences courses in all JUPEB-affiliated universities in Nigeria including University of Nigeria. Nsukka

METHOD OF APPLICATION
-Pay the application fee of N20,000.00 through Remita payment platform at any bank. You are to generate a payment invoice which contains a remita number; the invoice printout will enable you to make your payment at the bank. (Please note that Bank charges apply and must be paid)
-Visit unnportal.unn.edu.ng/
-Click on the fill JUPEB, Inter University Forms
-Click on Generate Payment Invoice under JUPEB
-Enter your telephone number and click on submit
-Enter your Surname, First name, Middle name and click on submit
-Print out your invoice and proceed to the bank
-After making payments at the bank visit the portalunnportal.unn.edu.ng
-Click on the Fill JUPEB, Inter University FormsClick on fill Joint Universities Preliminary Admissions Board programme
-Enter your Remita # and click on submit
-Fill the form and attach your passport
-Color passport photograph with white background.
-The passport photograph must be recent (not earlier than 3 months before the time of the application) and the size should not be more than 100KB.
-Complete the form and click on submit
-Print out your acknowledgment slip:

GENERAL INFORMATION

Applicants into 2076/2018 preliminary programme are advised to be checking our website from time to time for the actual date of the entrance examination and other relevant information.
ii. All candidates are required to register for 2018 direct entry UTME during the programme.
iii. All Candidates are required to use valid e-mail addresses and PERSONAL Telephone Numbers.
iv. The forms must be filled and submitted online either immediately or within two weeks of accessing the website. No downloaded or printed copies of forms will be accepted.
v. Applicants are to note that 2017/2018 entrance examination shall hold at the University of Nigeria Nsukka, Campus within the 1st week of September, 2017.
vi. Candidates are advised to follow the Application Instructions very carefully and ensure they select the Correct SUBJECT COMBINATIONS. Failure to do so may adversely affect the Candidate



See official list of courses offered in UNN
Create an account or log in to leave a reply
You need to be a member in order to leave a reply.
Log in
Already have an account? No problem, log in here.
Log in
---
Permissions in this forum:
You
cannot
reply to topics in this forum