[Download Music] Choko By Tekno
Sat 18 Aug 2018 - 13:22 by Snows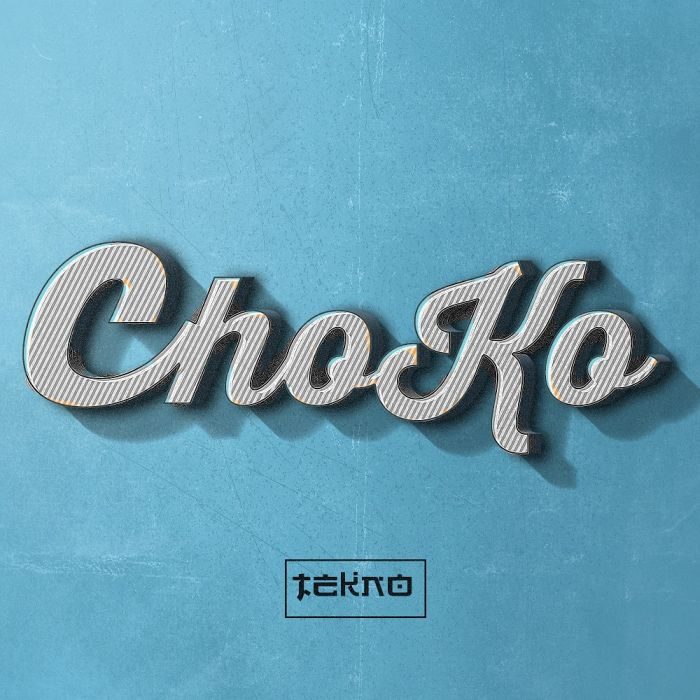 Download Music '' Choko By Tekno'' click the below link to download Choko by Tekno. 
Afrobeats superstar Tekno surprises with the release of a new single, titled "Choko".
The fresh offering from the Alhaji is intoxicating and is sure to be an instant hit and fan favourite.
"Choko" arrives after Tekno's feature on "Freak …
[
Full reading
]
Comments: 0
[Download Music] Flexy B – Adura (Prod. by RexRain)
Sat 18 Aug 2018 - 8:24 by Emmi
Flexy B is a singer, song writer, performing artist. He has done so many hit tracks. his a student of University of Ibadan, he was born in Ibadan and brought up in Lagos.
"Adura" was produced by Kennymix and mastered by Rexrain.
Listen & Download "Flexy B – Adura" below:-
[
Full reading
]
Comments: 0
[Download Music] Victor AD – Wetin We Gain (Rap Version)
Sat 18 Aug 2018 - 8:17 by Emmi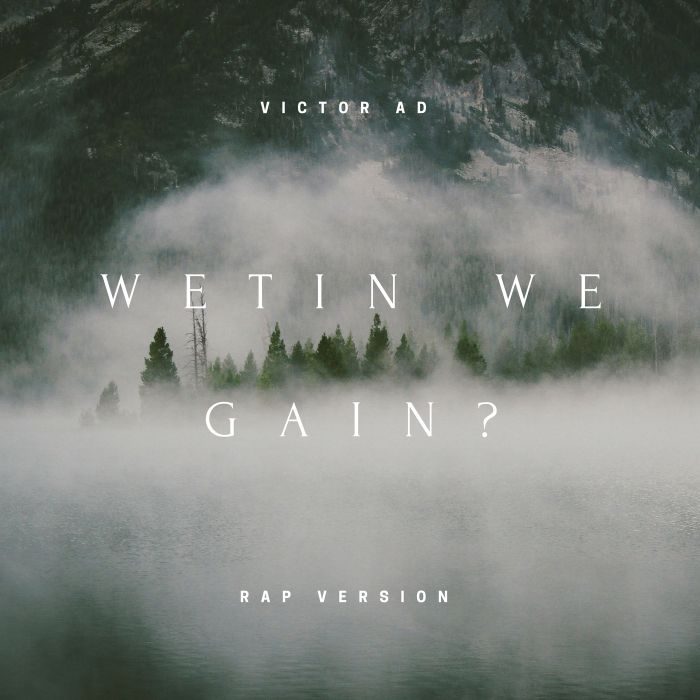 This song "Wetin You Gain" is probably the hottest song in Naija right now. Stumbled on what appears to be a rap version of the song and it's low-key lit.
Whoever this rapper is, thank you for this. Victor AD is someone that we know would be here for long, can't wait for the next jam. Enjoy!!
Listen & Download "Victor AD – …
[
Full reading
]
Comments: 0
[Download Music] Descushiel Ft. Geoffrey – Thirsty (Prod. by Princeton)
Sat 18 Aug 2018 - 7:57 by Emmi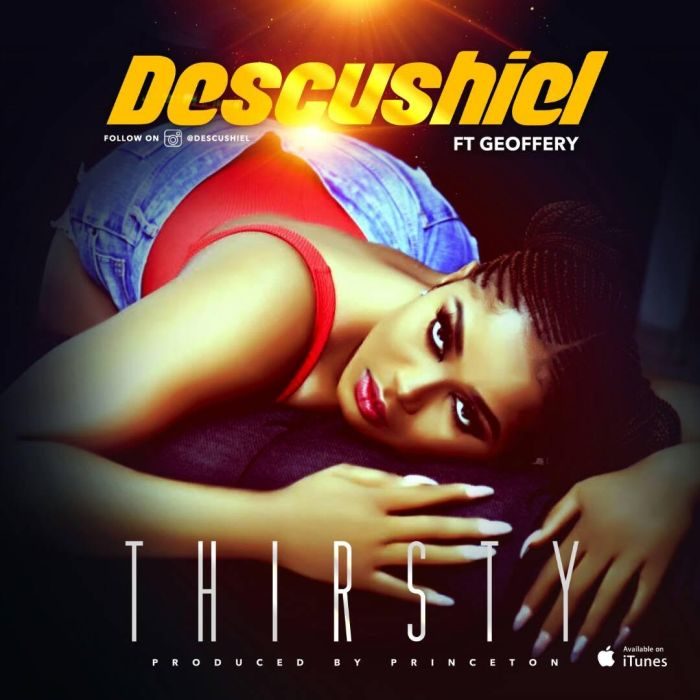 Descushiel (Born Mercy Isoyip) is a Nigerian rapper, song writer, performer and actress from Calabar, Cross River State.
She studied accounting in University of Calabar and in 2016 she obtained a professional certificate in acting from New York Film Academy. In 2018, her music career officially kicked off with release of the following …
[
Full reading
]
Comments: 0
[Download Music] Emperor Thompson Ft. Idowest – Fine Boys Like Us
Sat 18 Aug 2018 - 7:21 by Emmi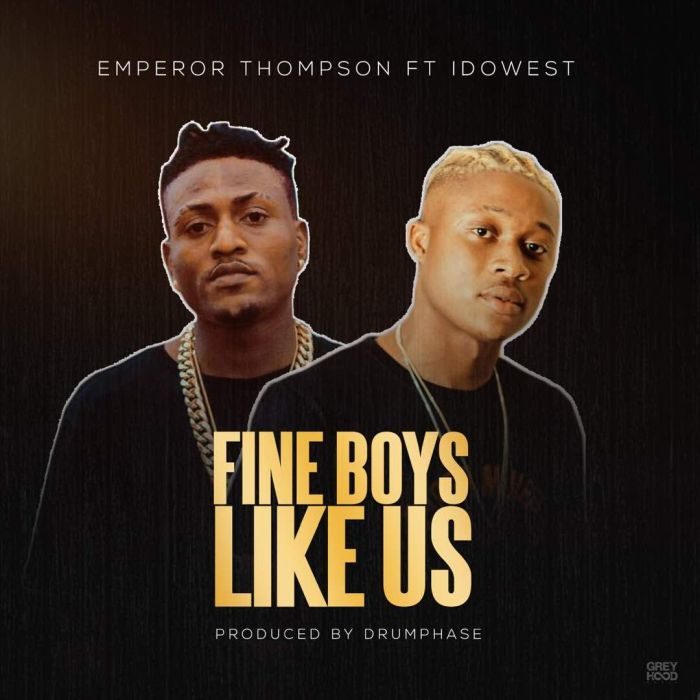 Emperor Thompson Premier his new single "Fine Boys Like Us" Featuring DMW Latest Signing "Idowest".
Emperor Thompson is ready to take over music industry with this latest Jam, prod by Drumphase.
Listen & Download "Emperor Thompson Ft. Idowest – Fine Boys Like Us" below:-
[
Full reading
]
Comments: 0
pati

Master User✭✭✭✭✭

Posts

:

88




Points

:

702




Reputation

:

4



Former Director of New Media of the Peoples Democratic Party (PDP) and Convener, Concerned Nigerians, Prince Deji Adeyanju has taken a swipe at the Supreme Leader of the Indigenous People of Biafra, IPOB, Mazi Nnamdi Kanu saying he does not have an iota of respect for the IPOB leader and that he would not allow Mr. Kanu to create another problems for the future Nigerian children just like former president, Olusegun Obasanjo, Ex-Head of state, General Yakubu Gowon and the Ex-late Biafran leader, Gen. Chukwuemeka Odumegwu Ojukwu have done.
In a series of tweets, Mr. Adeyanju also said that he won't continue to watch Kanu and his Biafran supporters insult other tribes and their religion but will speak up to condemn any such insult even those targeted at the Igbos.

Deji Adeyanju & Nnamdi Kanu
Prince Adeyanju said this while reacting to an alleged video showing the IPOB leader Mazi Kanu addressing a crowed of Biafrans in front of his father's compound and saying, "Anyone against Biafra will not be alive."

"We are starting with Anambra come November this year. There will be no governorship election in Anambra State. In 2019, the whole of Biafra land will not vote for any President. There will be no Senator, there will be no House of Reps, there will be no House of Assembly and there will be no councillorship elections in Biafra land if they (federal government) fail to call for a referendum," Mazi Kanu was quoted saying.

But Mr. Adeyanju who took to the offensive at such comments also condemned the IPOB leader for asking Easterners to boycott the coming Governorship elections in Anambra state.

According to him, "Can you imagine this boy. Inasmuch as I am in support of self-actualization, I don't have an iota respect for Nnamdi Kanu. The guy is just a whimp! I can't continue to watch Kanu & his followers insult other people's tribes & religion. If anyone insults the Igbos I will condemn him 
too."
The generation of Obj, Gowon & Ojukwu created problems 4us. These are inherited problems. We won't watch Nnamdi Kanu do same to our children
— Adeyanju Deji (@adeyanjudeji) 
24 June 2017
"Those who divided Nigeria along ethnic lines in the past are wrong and they got us in this mess. Those who also do same today are wrong."
However, the Ex-Director of new media for PDP said he supported the restructuring of Nigeria especially to give an Igbo man a chance to become president of Nigeria saying equity in Nigeria will only start when an Igbo man emerges president of the country.
"I have always supported Igbo Presidency & will always continue to. I can never understand a situation where the Igbo man can't be president.
"Our generation must solve all the marginalization the Igbos have experienced in Nigeria after the Biafra war. I support Igbo Presidency"
"Equity starts from an Igbo man becoming president. Then the rest will follow. Then restructuring, etc."
However, Mr. Adeyanju's swipe at the IPOB leader drew some pro and con response from many Nigerians. While some supported his stand, others criticized him for attacking the freedom fighter.
A tweeter user, 
@busaur82
 said, "Suddenly Adeyanju became 
#Biafra
 enemy..but he was 
#Biafrans
 luv when he spent time, money & energy to roll up the street of ABJ 4 kanu."
Another, 
@Sir_CrossDeEmma
, also asked, "Since when did kanu became your headache?"
But Adeyanju replied, "I have never supported 
#Biafra
 & will not support it. I only said it's wrong 4 soldiers 2 kill those supporting it. I have being consistent in saying when citizens ask for referendum or self determination, nations don't kill them. Nations engage them because it's an intellectual debate. Also I opposed Secret Trial of Kanu bcos it's injustice."
Also, 
@nzenwobi
 said, "Buhari spoke to Nigerians after close to 50 days in Hausa language yet Nnamdi Kalu is your problem."
@dr_ezeh
 equally said, "Pls try and respect the pains of a nation. When Abiola was denied his mandate Yorubas throu NADECO & radio KUDIRAT talked a lot of rubbish. And nobody castigated their actions even as Yorubas then demanded a separation from Nig.Pls respect the pains of Igbos in Nigerian state now."
But again, Adeyanju replied, "Many of you who support all the lawless talks of Nnamdi Kanu will come tomorrow to say you want to be leaders in this country. We wait 4u."
And to a tweeter user who is pro-IPOB, Adeyanju said, "We are all to blame for remaining silent while Kanu was brainwashing you but no more."
Yet, to another user 
@BiafrXit
, who said, "@realFFK Then allow my god to ask/demand BiafrExit which process has been declared lawful by the court. He's is my god OK," Adeyanju replied, "Your God can continue agitating his 
#Biafra
 but he must do it within the ambit of the law. Simple as ABC."
And so the debate continued.
Recall that the Justice Binta Nyako-led Federal High Court sitting in Abuja, had, on Tuesday, April 25, 2017, granted bail to Mazi Kanu on health grounds. Part of the bail conditions were that the IPOB leader would not grant press interviews and that he must avoid being seen in a crowd of more than 10 people. Kanu was thereafter freed after meeting the bail conditions given to him by Justice Binta Nyako.
Recall that Kanu had perfected the bail after the South East Senate caucus and former Deputy Governor of Abia State, Senator Enyinnaya Abaribe, a Jewish High Chief Priest, Immanuu-El Shalom and a Chartered Accountant residing in Abuja, Tochukwu Uchendu signed the bail bond.
Recall that Adeyanju was arrested by the Nigerian Police at the Unity Fountain in Abuja on April 21 over a planned peaceful protest against the secret trial of Nnamdi Kanu.
However, two months after the IPOB leader was freed, he has welcomed multitudes and granted press interviews, saying he is a prince in his community and being that his father is a king, it is a common occurrence that many people who are the king's subjects would visit the home on different occasions
Create an account or log in to leave a reply
You need to be a member in order to leave a reply.
Log in
Already have an account? No problem, log in here.
Log in
---
Permissions in this forum:
You
cannot
reply to topics in this forum