Airtel offer | Get 3GB worth of Data with Just 200Naira
Sat Sep 23, 2017 3:05 am by Snows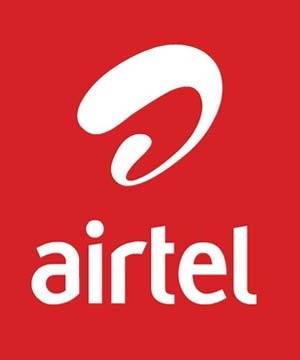 Airtel is here again  with a super speedy 3GB worth of Data with Just 200Naira ,
 Airtel is one of the Top communication networks in Nigeria
offering cheap internet access to their subscribers. Airtel has
a wide range of internet packages for Android , Blackberry ,
iPhone and Laptop users.
In this article  I will share with you a …
[
Full reading
]
Comments: 3
Stream Videos for free with Your 9mobile Sim
Fri Sep 22, 2017 9:50 pm by Emmi
Hello Technicians 
Did you know that video streaming is free on 9mobile Nigeria?..
Etisalat recently changed to 9mobile and since then,they've been launching cool packages and gifting out mind blowing bonuses..       
The question is ,how can I be eligible for the 
9mobile video streaming?
HOW TO BE ELIGIBLE FOR …
[
Full reading
]
Comments: 1
How To Subscribe and Unsubscribe from MTN Night data Plan | 500MB for 25Naira
Thu Sep 21, 2017 8:43 am by Emmi
Mtn Night data
 is one of the best of all data plan for all heavy Internet users, this 
night
 data plan let you to browse and download a files up to 500mb for just 25 Naira only. 
In  as much as it is only use able at night, it is the most reliable and cheap data for Mtn  users in Nigeria. Coming up Mtn  recently introduced  an Auto renewed night data plan which was formally a day to day …
[
Full reading
]
Comments: 0
Glo Free Data Day To come Up On September 28th 2017
Tue Sep 19, 2017 1:54 am by emmy
Glo had earlier announced August 11, 2017 a free data day, whereby every eligible customer will enjoy unlimited browsing but the plan was stoppedby NCC. 
But here is another free data day coming up..
According to glo
[i]All Glo customers can now enjoy a whole day of free data when they meet set of voice and/or data usage threshold within 7 days to the free data day.[/i]
Glo has officially …
[
Full reading
]
Comments: 1
How To Transfer Airtime Across Different Network
Tue Sep 19, 2017 12:13 am by Gab2
I bring you good news to my fellow Nigerians,as you can now transfer airtime across different networks using an amazing app called swap naija.
Swap Naija is an app which transfers airtime across different networks. Before now, transfer could only occur between the same network. But With Swap Naija, Nigerians can now send airtime to any telecommunication network.
I will show you the steps to …
[
Full reading
]
Comments: 1
Snows

Ultimate goal ✭✭✭✭✭✭

Posts

:

182




Points

:

875




Reputation

:

10



MTN GoodyBag Social Bundle is an event based
data bundle that allows customers to
Share more and follow friends on social media
at unbeatable data rates. It grants customers the
flexibility of subscribing to a social event data
plan that is dedicated strictly to their preferred social media site like facebook , Twitter, WeChat,
Eskimi, 2GO, Nimbuzz, WhatsApp
etc. GoodyBag social bundles will only grant
internet access to the social network or instant
messaging service that you subscribe to. e.g
Facebook, Twitter and whatsApp will only allow access to Facebook, Twitter and
WhatsApp respectively. HOW TO SUBSCRIBE
ON MTN GOODBAG
PLAN ✔ Whatsapp Weekly Bundle @25 naira
For
7day Send Waw To 131 ✔ Whatsapp Monthly Bundle @60 Naira For
30days Send Wam To 131
✔ Facebook Weekly Bundle @25naira For 7days
Send Fbw To 131 ✔ Facebook Monthy Bundle
@60naira For
30days Send Fbm To 131 ✔ Twitter Monthy Bundle @60naira For 30days
Send Twtm To 131
✔ Twitter Weekly Bundle @25naira For 7days
Send Twtw To 131 ✔ Eskimi Monthy Bundle
@60naira For 30days
Send Eskm To 131 ✔ Eskimi Weekly Bundle @25naira For 7days
Send Eskw To 131
NOTE
You Can Also Subscribe By Using USSD Code
Dial *662# to select your preferred
GoodyBag Bundle. HOW TO UNSUBSCRIBE ON MTN
GOODBAG PLAN You can unsubscribe by sending
NO applicable
Keyword to SMS shortcode – 131. E.g: NO
WCM to 131 for WeChat monthly plan or NO
WAW to 131 for whatsApp weekly bundle. Enjoy nonstop chatting, sharing, tweeting and
lots more for only N25 weekly or N60 monthly
with the MTN GoodyBag Social bundle plans
Create an account or log in to leave a reply
You need to be a member in order to leave a reply.
Log in
Already have an account? No problem, log in here.
Log in
---
Permissions in this forum:
You
cannot
reply to topics in this forum