[Download Music] Olamide – Bugle
Wed Oct 17, 2018 12:25 pm by Emmi
Long time ago, we have this kind o
f #Olamide
mood! Glad to get back the Olamide we know from inception.
The YBNL, Olamide boss dishes out a new jamming strictly rap single tittled "
Bugle
". This is one is a must hear.
If you don't have this one on your playlist, wetin you gain?
Listen & Download "Olamide – Bugle" below:-
[url=http://naijaloaded.store/wp-content/uploads/2018/10/Olamide-%E2%80%93-Bugle.mp3]…
[
Full reading
]
Comments: 0
[Download Music] GOC – My Money
Wed Oct 17, 2018 11:37 am by Emmi
Budding new act,
#GOC
made his debut appearance in the music scene with this song tittled "
My Money
".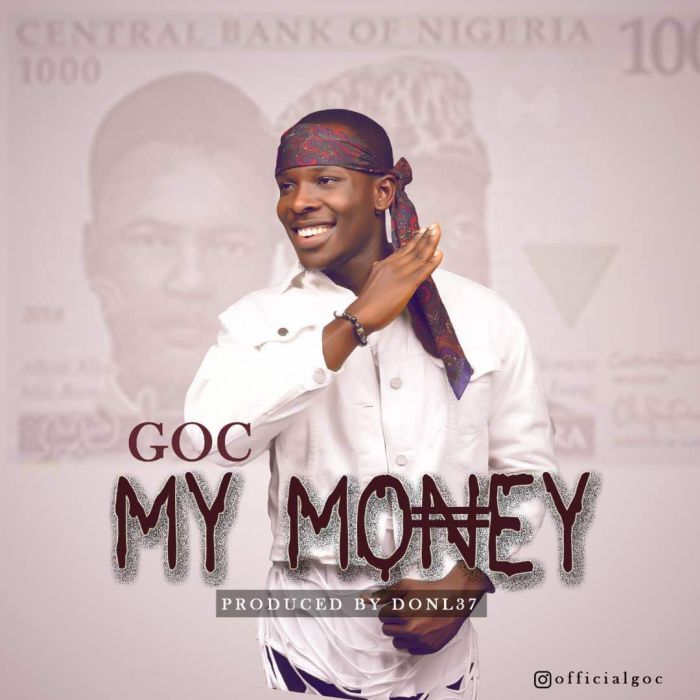 My Money is a mid tempo afro beat song, that sure turns you on in a little time after vibing to it.
The synergy between GOC and producer, DonL37 came out as a perfect blend! You all need to cop this one.
Listen & Download "GOC – …
[
Full reading
]
Comments: 0
[Download Music] Shakar EL – OliMango
Wed Oct 17, 2018 10:16 am by Emmi
Romance dey Sweet with Finance!!! Now this is what you call an International Local vibes,
Shakar EL
a.k.a Shakar nwa Mama comes thru Heavy with this Dancehall tune laced with some HighLife elements titled
OliMango
.
You can call it a typical cross border Banger because you can be jamming to it somewhere in Enugu, Nigeria enjoying isi ewu and …
[
Full reading
]
Comments: 0
[Download Music] D2 – Bless Me
Wed Oct 17, 2018 9:59 am by Emmi
D2 NATION
Present Ajao Oladimeji Eniola popularly known as "
#D2
" in a new single titled
Bless Me.
D2 hits the music industry with the Track that Rocks the Nation, All Clubs and all Entertainment Zone, Produced by Da Piano, they both came through on the single, Listen and share your thoughts.
#Enjoy
!!!
Listen & Download …
[
Full reading
]
Comments: 0
[Download Music] Levis Pepe – Ma Loud E
Tue Oct 16, 2018 12:37 pm by Emmi
Young and rising act – Levis Pepe who was born in Gbongan came through with his new single after realesing 'Jembe'.
This new tune is titled – Ma Loud E. ENJOY!!
Listen & Download "Levis Pepe – Ma Loud E" below:-
[
Full reading
]
Comments: 0
pati

Master User✭✭✭✭✭

Posts

:

89




Points

:

765




Reputation

:

4



While speaking at a dinner programme organised by an inter-denominational Christian organisation on Saturday, former President Olusegun Obasanjo, dropped bombshell on how late Yar'Adua died while in prison. 
Obasanjo
A former President, Chief Olusegun Obasanjo, revealed on Saturday that the late dictator, Gen. Sani Abacha wanted him, the late Shehu Musa Yar'Adua and the June 12 hero, the late Moshood Abiola, dead while in prison, Punch reports.
He stated this at a dinner programme organised by an inter-denominational Christian organisation, Christ The Redeemer's Friends International of the Redeemed Christian Church of God, Lagos Province 39 Chapter.
The former president alleged that Yar'Adua was poisoned by Abacha's killer squad, adding that he was to be next victim, but that he was saved by God's divine grace.
Obasanjo said,
 "Two people had earlier told me Abacha promised that three of us would not come out of prison or detention alive; myself. Shehu Yar Adua and MKO Abiola. And two of them did not come out alive. So, that I came out alive, maybe God has a purpose. And therefore if the purpose is for me to serve the people and by so doing, serve God, then so be it.

"Abacha claimed that I was plotting a coup. I wasn't the first to be arrested. When Shehu (Yar'Adua) was arrested, I tried to plead for his release. When Abacha said he didn't know about Shehu's arrest, I said to him, 'the number two man in this country cannot be arrested without you knowing.' He then said he would go and find out.

"In Abacha's plan, he left God out of it and because he left God out of his plan, it (his government) eventually failed. There is God's hand in the life of each and every one of us and every institution. I believe that very well.

"When I was arrested, they took me to a house in Ikoyi (Lagos) and that became my abode (I was) in isolation, for three months.

"In the meantime, there were national and international pressures for my release, (former US) President Jimmy Carter was one of the world leaders that came to ask for my release. 

Some African leaders like Yoweri Museveni and Robert Mugabe came. I believe it was because of those pressures that I was released from isolation in Ikoyi where I was under house arrest."
Obasanjo described the day he was court-martialled and sentenced as one of the 'worst days in his life.'
He said, 
"I must say that, that day, in a split second, it felt like the worst day in my life. What flashed through my mind was that I was forever ruined. I asked myself, 'What did I do to deserve this? Is this what I get for serving Nigeria?' But then, I told myself again that this was not done to me by Nigeria, but that one man did it for me."
Obasanjo said he and Yar'Adua were detained in Jos and Port Harcourt prisons because they were the best prisons in the country at the time.
He said, 
"I was to go to Jos (prison) and Yar'Adua was to go to Port Harcourt (prison). In Jos, I was visited by my colleagues, including Yakubu Danjuma, Joe Garba, Domkat Bali, many of our colleagues, and then family members and friends.

"Then a decision was made that I was becoming too popular in Jos prison and I had to be transferred to. Yola prison which is a native authority prison and I don't need to tell you what life was there.

"In Jos prison, before I was transferred to Yola prison, they had decided that Shehu Yar'Adua and myself should be poisoned. 

So, they took him from Port Harcourt prison to Abakaliki. In the process, he was injected with the virus that killed him. The same was supposed to be done to me. The man who came took me from the prison to a guest house in the GRA in Jos, said, 'We know you have problem with cholesterol so I have to take your blood for a test.' Then I said, 'Not on your life, I don't have any problem of cholesterol.'

"I was slightly diabetic. But God had taken care of it because I was checking my blood sugar almost on a daily basis and it had become better than normal. So, I refused him (the man) touching me with anything. So, they took me to Yola and he said, 'when you get to where you are going, we will come again.'"
The former president said he was saved from being poisoned by a doctor and specialist in the prison.
"The doctor was a professional man in charge of the General Hospital in Yola. He listened to my case that I needed special food because I was diabetic. He said the specialist would come to see me. 

The specialist turned out to be somebody from Okeogun in Oyo State. Two, he was a Baptist, and three, he had heard about me and knew me. So, he looked at me and said, 'Don't let anybody touch you with anything.'

"Within three weeks the man that came to me earlier returned again and said he wanted to take my blood. I said, 'No, you have to get my doctor to come and take my blood for you.' That was the arrangement between me and the doctor. 

And my doctor came and he brought a syringe and he took my blood and gave it to him. He now asked the man, 'When would we have the result?'The man said, 'Within 24 hours of my getting to Abuja.'I haven't heard the result till today."
Obasanjo said after his release from prison, he gave into pressure to contest for the presidency and he ended up becoming president for two terms by the grace of God. 
"Nigeria that was a pariah state became a darling (of the world).

"What is the lesson for me? I developed in prison but unfortunately I was not able to sustain it. Maybe because there was nothing else to do in prison except to pray and fast. I used to fast a lot. On three occasions, I fasted for seven days, no water, no food… a unique power was given to me by God.

"In all these, God did not leave me alone, and I know that. I say to people that God has never let me alone nor disappointed me in spite of all. I am a sinner. 

It is not because of my goodness, but because of the grace of God, and the grace of God continues to abound."
Create an account or log in to leave a reply
You need to be a member in order to leave a reply.
Log in
Already have an account? No problem, log in here.
Log in
---
Permissions in this forum:
You
cannot
reply to topics in this forum