Latest topics
»
2018/2019 Lagos State University (LASU) Acceptance Fee Payment Procedure
by
fastliker
Thu Nov 29, 2018 11:30 am
»
WAEC RESULT: Waec Releases 2018 August/September Results | Waec Gce Second series Exam
by
Emmi
Thu Nov 22, 2018 12:35 pm
»
2018/2019 Federal University, Lokoja (FULOKOJA) Postgraduate Admission Form
by
Emmi
Thu Nov 22, 2018 9:37 am
»
2018/2019 Ahmadu Bello University (ABU) Remedial & Basic Studies (IJMB) Admission Lists [1st & 2nd Batch]
by
Emmi
Thu Nov 22, 2018 8:22 am
»
2018/2019 Akwa Ibom State Polytechnic (AKWAIBOMPOLY) HND Admission List
by
Emmi
Thu Nov 22, 2018 7:46 am
»
2018/2019 Akwa Ibom State Polytechnic (AKWAIBOMPOLY) ND Admission List
by
Emmi
Thu Nov 22, 2018 7:31 am
»
2018/2019 Delta State Poly Otefe-Oghara (DESPO) ND Regular, HND & SPAT Admission Lists
by
Emmi
Thu Nov 22, 2018 7:07 am
»
[Download Video] Ayuz – Sho Mi
by
Emmi
Thu Nov 22, 2018 6:51 am
»
[Download Video] DopeNation x DJ Enimoney x Olamide – Naami
by
Emmi
Thu Nov 22, 2018 6:12 am
»
[Download Video] Victor AD – No Idea
by
Emmi
Thu Nov 22, 2018 5:55 am
»
[Download Music] Gentle Dee Ft. Zlatan Ibile – Ninu Aye
by
Emmi
Thu Nov 22, 2018 5:35 am
»
2018 Nov/Dec Neco Gce Government Objective and Essay Questions and Answers | Exam Runs
by
Emmi
Wed Nov 21, 2018 9:47 pm
»
[Download Music] Destiny Boy – One Ticket
by
Emmi
Wed Nov 21, 2018 7:44 pm
»
2018/2019 Obafemi Awolowo University (OAU) Admission List
by
Emmi
Wed Nov 21, 2018 5:55 pm
»
2018/2019 Adeyemi College of Education, Ondo (ACEONDO) Acceptance Fee Details
by
Emmi
Wed Nov 21, 2018 5:48 pm
»
2018/2019 Auchi Polytechnic (AUCHIPOLY) Change of Course Form
by
Emmi
Wed Nov 21, 2018 5:28 pm
»
2018/2019 Imo State Polytechnic (IMOPOLY) HND Regular & Evening Admission Lists
by
Emmi
Wed Nov 21, 2018 5:22 pm
»
2018/2019 Imo State Polytechnic (IMOPOLY) ND Regular & Evening Admission Lists
by
Emmi
Wed Nov 21, 2018 5:16 pm
»
Sule Lamido University (SLU) Maiden Convocation Ceremony Programme of Events
by
Emmi
Wed Nov 21, 2018 5:04 pm
»
Edo State Polytechnic (EDOPOLY) Maiden Convocation Ceremony Schedule & Notice to Graduands
by
Emmi
Wed Nov 21, 2018 4:45 pm
Top posting users this month
[Download Music] Gentle Dee Ft. Zlatan Ibile – Ninu Aye
Thu Nov 22, 2018 5:35 am by Emmi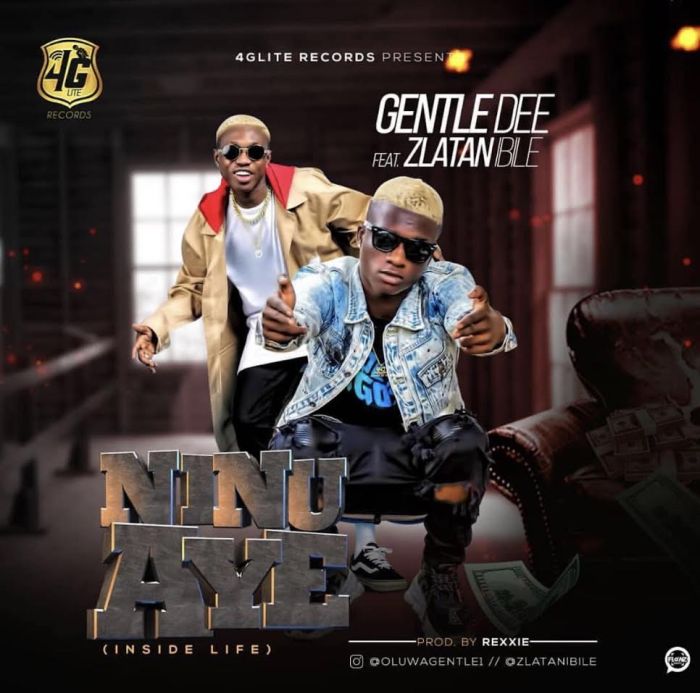 4G Lite Records presents
#GentleDee
as he hits us with an inducing super-b banger titled – "
Ninu Aye (Inside Life)
" featuring the
#Zlatan
Ibile a.k.a
Zanku
.
This beautiful song was produced by
Rexxie
. ENJOY!!!
Listen & Download "Gentle Dee Ft. Zlatan Ibile – Ninu Aye" below:-
---

Do …

[

Full reading

]
Comments: 0
[Download Music] Destiny Boy – One Ticket
Wed Nov 21, 2018 7:44 pm by Emmi
Destiny Boy
Releases "
One Ticket
"  Fuji Cover, SCG Entertainment/Hon Beeccy Music Inc Artiste Took A Total Turn And Gave Us One Of Africa's Most Trending Song One
Ticket The Fuji Version.
The Self Acclaimed Small But Mighty Who Broke Into The Music Scene 2017/As Be So Relentless In Dishing Out His Own Songs And Covers
Listen & Download …
[
Full reading
]
Comments: 0
[Download Music] Yemi Alade – Open, Close
Wed Nov 21, 2018 7:53 am by Emmi
Yemi Alade
is taking her lyrics "Back to back is not beans" seriously! Approximately 24 hours after the release of the authoritative "
Oga
", Alade shocks with another fresh track titled "
Open, Close
".
"Open Close" is a afrobeats banger that treats a sensitive topic. Check on it & Enjoy!!
Listen & Download "Yemi Alade – …
[
Full reading
]
Comments: 0
[Download Music] Yemi Alade – Oga
Wed Nov 21, 2018 7:46 am by Emmi
Yemi Alade
is in an authoritative mood on her new single titled "
Oga
". The highlife and afro-pop fusion number is produced by
Egar Boi
, who also produced Alade's smash "
How I Feel
".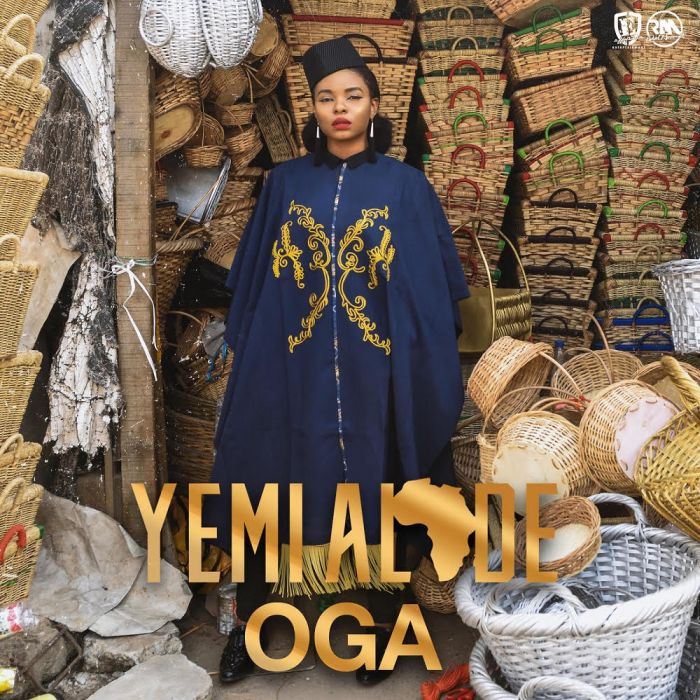 The stellar number shows Alade in her "
Mama Africa
" element, as she easily delivers yet another "bop".
"
Oga
" arrives with an engaging lyric …
[
Full reading
]
Comments: 0
[Download Music] YungPee – This Kind Thing
Wed Nov 21, 2018 3:51 am by Emmi
Henry Tebeda
popularly known as
#YungPee
comes through with a spanking new inspirational single.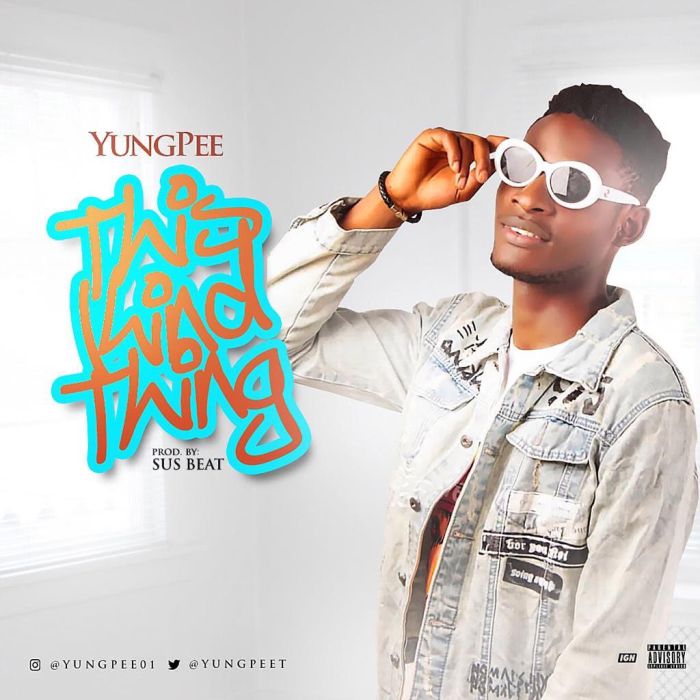 He titles it '
This Kind Thing
', produced by
Sus Beat
.
Listen & Download "YungPee – This Kind Thing" below:-
[
Full reading
]
Comments: 0
emmy

Ultimate goal ✭✭✭✭✭✭

Posts

:

196




Points

:

1334




Reputation

:

15



 

Global payments leader Visa has launched mVisa, its innovative mobile payment service, in Nigeria. The solution is being rolled out across Africa.

Consumers from Visa's Nigerian partner banks can pay with any mobile phone wherever mVisa is accepted. mVisa transactions are processed via Visa's global network, VisaNet, applying the same scale, security and reliability as any other Visa transaction.

From today, Diamond Bank, Fidelity Bank and First Bank will offer their customers the convenience of mVisa through their mobile banking apps. Access Bank, Ecobank, United Bank for Africa and Zenith Bank will go live with mVisa in the coming weeks. Nigeria is the first market to provide customers the convenience of making cross-border payments using mVisa.

Speaking at the launch event, Andrew Torre, President for Visa Sub-Saharan Africa said, "Small and medium merchants in particular, no longer have to invest in expensive point of sale infrastructure as mVisa gives them the freedom to accept payments in a convenient, secure and affordable manner that their customers trust."

"We are very excited to see more and more merchants come on board every day as they begin to understand the benefits that mVisa brings, including real-time notifications of payments and access to sales and transactions history. We have campaigns lined up for the coming months to support our merchants and encourage new customers to experience mVisa at various locations across Nigeria." Torre said

"Today, Visa and its financial institution partners are, for the first time, providing the benefits of digital commerce to potentially everyone, everywhere across Nigeria and the African continent, bringing millions more people into the formal financial system."

Diamond Bank's Group Managing Director and Chief Executive Officer, Uzoma Dozie, stated that the launch of mVisa is timely and aligns with the cashless policy of the Central Bank of Nigeria (CBN) and the digital growth strategy of the bank.

''With mVisa, Diamond Bank has raised the bar for cashless banking in Nigeria by maintaining its leadership role in driving digital financial revolution in the country. Our customers will be able to make everyday payments simply by using their mobile phones. I think mVisa is the biggest thing that has happened in the industry."

Fidelity Bank CIO, Gbolahan Joshua, said: "mVisa is an innovative service that merges the everyday mobile phone to a payment solutions plan that is easy for our customers to use.

Our account holders will appreciate the convenience mVisa offers."

FirstBank's Group Head, E-Business, Chuma Ezirim said that the Bank would continue to embrace innovation to deliver superior services in the best way possible to its customers. "Partnering with Visa to deliver mVisa is part of the FirstBank's strategy to deliver reliable, secure and convenient payment options to its esteemed customers. It further promotes our digital approach by delivering omni-channel experience to all our customers while enhancing our existing offerings", he reiterated.

mVisa is already accepted at hundreds of locations across the country with many more merchants joining the ecosystem over the new few months. These merchants include DSTV, Konga.com, Genesis and IMAX Cinemas, Hard Rock Café, Quickteller and Spar.

The mVisa implementation in Nigeria benefited from the Visa Developer Platform, which allowed all partner banks the ability to integrate the mVisa APIs directly into their mobile banking apps. While rolling out a new solution with a bank typically can take a very long time from development to implementation and testing, utilizing the Visa Developer Platform interface reduced the time taken significantly. This helped to speed up the number of banks who have been able to roll out the mVisa solution in Nigeria.

mVisa is now live in Nigeria, Kenya, India, Rwanda and Egypt with plans to launch across Africa.

For more details on mVisa, visit: www.visa.com.ng/mvisa

About Visa Inc:
Visa Inc. (NYSE: V) is a global payments technology company that connects consumers, businesses, financial institutions, and governments in more than 200 countries and territories to fast, secure and reliable electronic payments. We operate one of the world's most advanced processing networks — VisaNet — that is capable of handling more than 65,000 transaction messages a second, with fraud protection for consumers and assured payment for merchants. Visa is not a bank and does not issue cards, extend credit or set rates and fees for consumers. Visa's innovations, however, enable its financial institution customers to offer consumers more choices: pay now with debit, pay ahead with prepaid or pay later with credit products. For more information, visit usa.visa.com/about-visa, visacorporate.tumblr.com and @VisaNews.
Visa contact:
Emily Kaiga
Corporate Communications
Visa sub-Saharan Africa
T: +204285016
Mob : +254708516544
E-mail: ekaigaad@visa.com
Create an account or log in to leave a reply
You need to be a member in order to leave a reply.
Log in
Already have an account? No problem, log in here.
Log in
---
Permissions in this forum:
You
cannot
reply to topics in this forum