Glo Free Data Day To come Up On September 28th 2017
Tue Sep 19, 2017 1:54 am by emmy
Glo had earlier announced August 11, 2017 a free data day, whereby every eligible customer will enjoy unlimited browsing but the plan was stoppedby NCC. 
But here is another free data day coming up..
According to glo
[i]All Glo customers can now enjoy a whole day of free data when they meet set of voice and/or data usage threshold within 7 days to the free data day.[/i]
Glo has officially …
[
Full reading
]
Comments: 1
How To Transfer Airtime Across Different Network
Tue Sep 19, 2017 12:13 am by Gab2
I bring you good news to my fellow Nigerians,as you can now transfer airtime across different networks using an amazing app called swap naija.
Swap Naija is an app which transfers airtime across different networks. Before now, transfer could only occur between the same network. But With Swap Naija, Nigerians can now send airtime to any telecommunication network.
I will show you the steps to …
[
Full reading
]
Comments: 1
Get Free Airtime from MTN Music Plus
Sun Sep 17, 2017 5:28 pm by Gab2
MTN music Plus Airtime and points addition is back though the process of getting more point is quit different from the previous method, in this post i will be sharing with you how to get points on MTN Music Plus and convert it to airtime.
HOW TO ACCUMULATE MORE POINTS..


Download Mtn musicplus from playstore   OR visit their Official website @   www.mpjamz.com 



Type your phone number(MTN …
[
Full reading
]
Comments: 0
Exchange Your points to airtime, MTN Music Plus is Back
Fri Sep 15, 2017 6:04 am by Emmi
This is a notification to the whole house that MUSIC PLUS AIRTIME is back.
If you had accumulated your bonus points,You can now redeem it for
#100
mtn airtime..
You can use the music + app to redeem your airtime or you can use the web @ 
www.mpjamz.com
 .
You may get an error message "we are currently on maintenance, check back later".
[url=https://servimg.com/view/19546542/394]
[
Full reading
]
Comments: 2
How To Find Out Who is Tracking You Through Your SmartPhone | With Just a Code
Thu Sep 14, 2017 5:50 pm by Gab2
Safety should always be our top priority. With the help of just a few short codes, you can find out more about the settings of your phone and work out whether or not your messages and information are protected and whether you're being tracked.
Bright Side has gathered together some of the …
[
Full reading
]
Comments: 0
emmy

Ultimate goal ✭✭✭✭✭✭

Posts

:

118




Points

:

676




Reputation

:

9



Animated videos and Movies are quite popular among people all around the world, and this is a great way to express any amazing story scenes you've got in your head. I believe you ought to know that the whole of the work behind the making of animated scenes includes lots of time-consuming task. If you would love to join the animated stories gang, I think Toontastic 3D is a great tool that you can potentially use to create 3D animated stories within a short time and no much stress. 
This article will explain to you how to use Google Toontastic 3D to Create 3D animated stories; The method is quite easy and straightforward. Read the full post to get the simple step by step guide discussed.
Download APP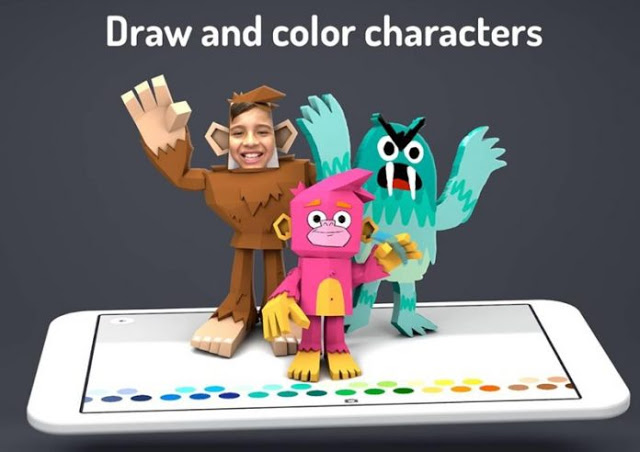 Steps to Create 3D Animated Stories Using Toontastic 3D
1. First of all, Download the Toontastic 3D App after downloading it launch the app At the start of this app you shall be greeted with a beautiful animations.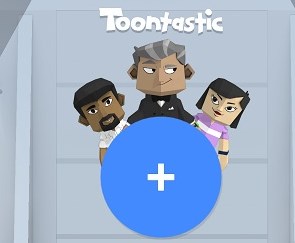 2. To start creating your own 3D Animated Stories tap the + button which is at the top right corner of the app.
3. Click on the setting button which is placed at the bottom left corner of the app to see some other options like choosing between fully featured animations and simple character animations. It up to you to select the one you prefer then begin to the steps further.
4. On clicking the + button which is at the top right corner various options to create the animated stories appear like Classic Story with five pieces, Science Report with five parts, Short Story with three sections. We are going to be discussing the Short Story option; you can try the other two options too.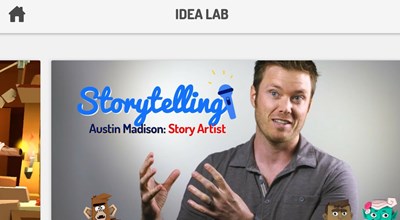 5. You can choose the different templates for your story outline and to add or remove the templates tap on the + button. From the defined templates in the app, you have to choose your desired template to add to your outline. 
6. Once you have done with your final outline for the video, the app will prompt you to choose from various 3D animated backgrounds. Pick your like and then execute the process to apply these. You can use the "Draw Your own" Option if all the none of the 3D animated backgrounds suit your taste.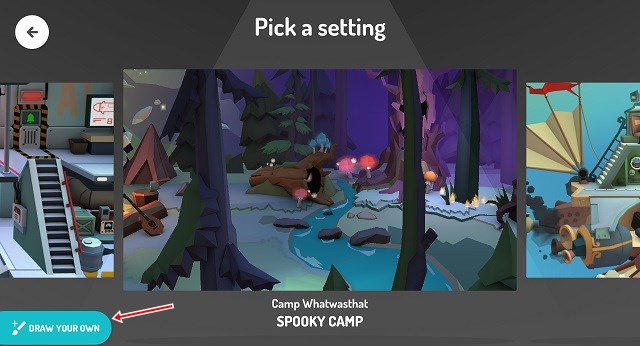 7. The next thing that this app toggles you on is the choosing of 3D character for your story, and there are multiple pre-defined styles from which you could choose from quickly or either use your drawings skills to make your character by tapping on the "Draw your own" Button. The pre-defined characters could also be edited by tapping on the edit button on each character's icon once these are selected.
8 After all that when the storyboard opens up, you have to place the characters on the screen wherever you like to set them up and then click on the Start button to let this app record every of the movement of the characters that you make by dragging them up. The full actions of the characters would be registered, and it would create up your final video of the story. Note that the characters you add to your storyline cannot be animated, but the story could be depicted through the movements of the characters only! For the sound, your device's mic would be used, and hence that would be added to your story.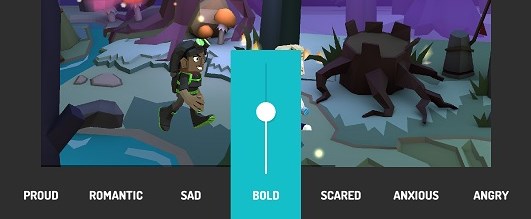 9. At last, you, get the option to choose from various sounds to select up the one as the mood music for your animated video. Select your desired sound theme and set up the volume accordingly and after that just give up the name to your story. You could be able to either export this story video or share it with your friends!
So this all you need to know about using Google Toontastic 3D for creating the 3D moving stories. This post as written above is not compiled of too many advanced procedures, but there is only need for some simple steps that would be used in the Google Toontastic 3D so as to create 3D Animated Stories. Hope you would like the article, we would love to see your existence in the comments!
There is a button named Idea Lab from where you could be able to access the numerous animated stories made by the users all over. Using these videos you could get up the great idea for making your animated videos.
Create an account or log in to leave a reply
You need to be a member in order to leave a reply.
Log in
Already have an account? No problem, log in here.
Log in
---
Permissions in this forum:
You
cannot
reply to topics in this forum