Latest topics
»
2018/2019 Lagos State University (LASU) Acceptance Fee Payment Procedure
by
fastliker
Thu Nov 29, 2018 11:30 am
»
WAEC RESULT: Waec Releases 2018 August/September Results | Waec Gce Second series Exam
by
Emmi
Thu Nov 22, 2018 12:35 pm
»
2018/2019 Federal University, Lokoja (FULOKOJA) Postgraduate Admission Form
by
Emmi
Thu Nov 22, 2018 9:37 am
»
2018/2019 Ahmadu Bello University (ABU) Remedial & Basic Studies (IJMB) Admission Lists [1st & 2nd Batch]
by
Emmi
Thu Nov 22, 2018 8:22 am
»
2018/2019 Akwa Ibom State Polytechnic (AKWAIBOMPOLY) HND Admission List
by
Emmi
Thu Nov 22, 2018 7:46 am
»
2018/2019 Akwa Ibom State Polytechnic (AKWAIBOMPOLY) ND Admission List
by
Emmi
Thu Nov 22, 2018 7:31 am
»
2018/2019 Delta State Poly Otefe-Oghara (DESPO) ND Regular, HND & SPAT Admission Lists
by
Emmi
Thu Nov 22, 2018 7:07 am
»
[Download Video] Ayuz – Sho Mi
by
Emmi
Thu Nov 22, 2018 6:51 am
»
[Download Video] DopeNation x DJ Enimoney x Olamide – Naami
by
Emmi
Thu Nov 22, 2018 6:12 am
»
[Download Video] Victor AD – No Idea
by
Emmi
Thu Nov 22, 2018 5:55 am
»
[Download Music] Gentle Dee Ft. Zlatan Ibile – Ninu Aye
by
Emmi
Thu Nov 22, 2018 5:35 am
»
2018 Nov/Dec Neco Gce Government Objective and Essay Questions and Answers | Exam Runs
by
Emmi
Wed Nov 21, 2018 9:47 pm
»
[Download Music] Destiny Boy – One Ticket
by
Emmi
Wed Nov 21, 2018 7:44 pm
»
2018/2019 Obafemi Awolowo University (OAU) Admission List
by
Emmi
Wed Nov 21, 2018 5:55 pm
»
2018/2019 Adeyemi College of Education, Ondo (ACEONDO) Acceptance Fee Details
by
Emmi
Wed Nov 21, 2018 5:48 pm
»
2018/2019 Auchi Polytechnic (AUCHIPOLY) Change of Course Form
by
Emmi
Wed Nov 21, 2018 5:28 pm
»
2018/2019 Imo State Polytechnic (IMOPOLY) HND Regular & Evening Admission Lists
by
Emmi
Wed Nov 21, 2018 5:22 pm
»
2018/2019 Imo State Polytechnic (IMOPOLY) ND Regular & Evening Admission Lists
by
Emmi
Wed Nov 21, 2018 5:16 pm
»
Sule Lamido University (SLU) Maiden Convocation Ceremony Programme of Events
by
Emmi
Wed Nov 21, 2018 5:04 pm
»
Edo State Polytechnic (EDOPOLY) Maiden Convocation Ceremony Schedule & Notice to Graduands
by
Emmi
Wed Nov 21, 2018 4:45 pm
Top posting users this month
[Download Music] Gentle Dee Ft. Zlatan Ibile – Ninu Aye
Thu Nov 22, 2018 5:35 am by Emmi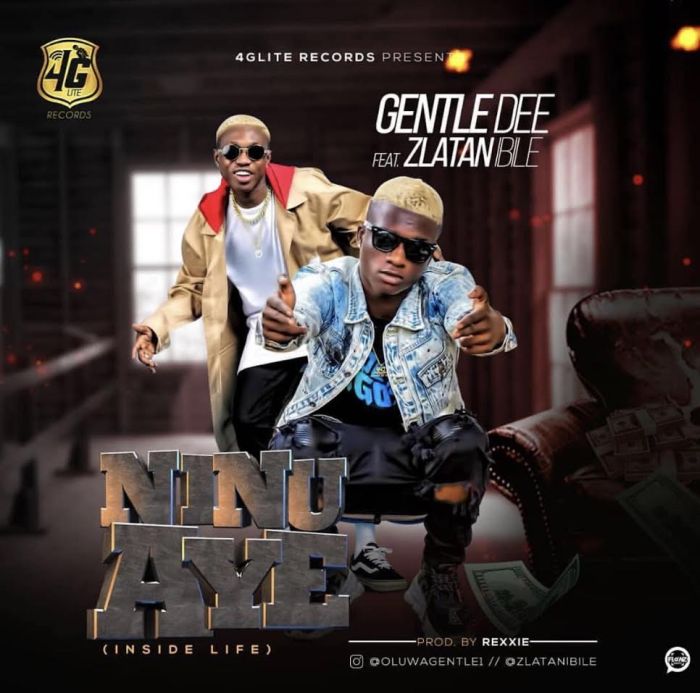 4G Lite Records presents
#GentleDee
as he hits us with an inducing super-b banger titled – "
Ninu Aye (Inside Life)
" featuring the
#Zlatan
Ibile a.k.a
Zanku
.
This beautiful song was produced by
Rexxie
. ENJOY!!!
Listen & Download "Gentle Dee Ft. Zlatan Ibile – Ninu Aye" below:-
---

Do …

[

Full reading

]
Comments: 0
[Download Music] Destiny Boy – One Ticket
Wed Nov 21, 2018 7:44 pm by Emmi
Destiny Boy
Releases "
One Ticket
"  Fuji Cover, SCG Entertainment/Hon Beeccy Music Inc Artiste Took A Total Turn And Gave Us One Of Africa's Most Trending Song One
Ticket The Fuji Version.
The Self Acclaimed Small But Mighty Who Broke Into The Music Scene 2017/As Be So Relentless In Dishing Out His Own Songs And Covers
Listen & Download …
[
Full reading
]
Comments: 0
[Download Music] Yemi Alade – Open, Close
Wed Nov 21, 2018 7:53 am by Emmi
Yemi Alade
is taking her lyrics "Back to back is not beans" seriously! Approximately 24 hours after the release of the authoritative "
Oga
", Alade shocks with another fresh track titled "
Open, Close
".
"Open Close" is a afrobeats banger that treats a sensitive topic. Check on it & Enjoy!!
Listen & Download "Yemi Alade – …
[
Full reading
]
Comments: 0
[Download Music] Yemi Alade – Oga
Wed Nov 21, 2018 7:46 am by Emmi
Yemi Alade
is in an authoritative mood on her new single titled "
Oga
". The highlife and afro-pop fusion number is produced by
Egar Boi
, who also produced Alade's smash "
How I Feel
".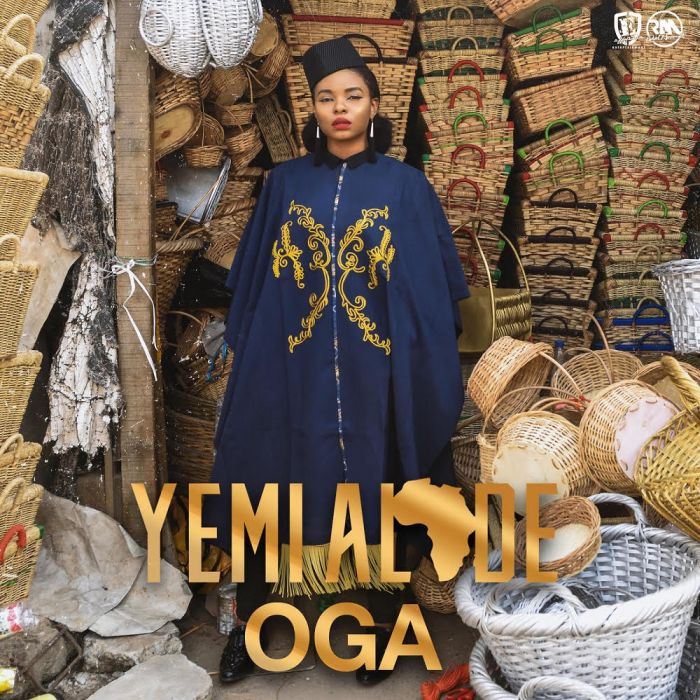 The stellar number shows Alade in her "
Mama Africa
" element, as she easily delivers yet another "bop".
"
Oga
" arrives with an engaging lyric …
[
Full reading
]
Comments: 0
[Download Music] YungPee – This Kind Thing
Wed Nov 21, 2018 3:51 am by Emmi
Henry Tebeda
popularly known as
#YungPee
comes through with a spanking new inspirational single.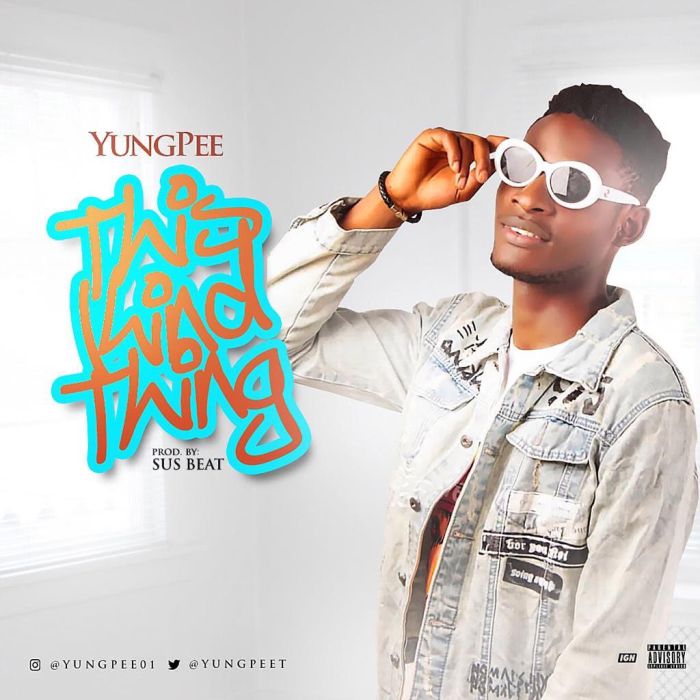 He titles it '
This Kind Thing
', produced by
Sus Beat
.
Listen & Download "YungPee – This Kind Thing" below:-
[
Full reading
]
Comments: 0
emmy

Ultimate goal ✭✭✭✭✭✭

Posts

:

196




Points

:

1334




Reputation

:

15



Animated videos and Movies are quite popular among people all around the world, and this is a great way to express any amazing story scenes you've got in your head. I believe you ought to know that the whole of the work behind the making of animated scenes includes lots of time-consuming task. If you would love to join the animated stories gang, I think Toontastic 3D is a great tool that you can potentially use to create 3D animated stories within a short time and no much stress. 
This article will explain to you how to use Google Toontastic 3D to Create 3D animated stories; The method is quite easy and straightforward. Read the full post to get the simple step by step guide discussed.
Download APP
Steps to Create 3D Animated Stories Using Toontastic 3D
1. First of all, Download the Toontastic 3D App after downloading it launch the app At the start of this app you shall be greeted with a beautiful animations.
2. To start creating your own 3D Animated Stories tap the + button which is at the top right corner of the app.
3. Click on the setting button which is placed at the bottom left corner of the app to see some other options like choosing between fully featured animations and simple character animations. It up to you to select the one you prefer then begin to the steps further.
4. On clicking the + button which is at the top right corner various options to create the animated stories appear like Classic Story with five pieces, Science Report with five parts, Short Story with three sections. We are going to be discussing the Short Story option; you can try the other two options too.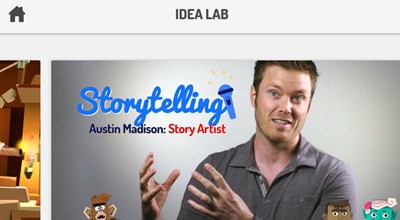 5. You can choose the different templates for your story outline and to add or remove the templates tap on the + button. From the defined templates in the app, you have to choose your desired template to add to your outline. 
6. Once you have done with your final outline for the video, the app will prompt you to choose from various 3D animated backgrounds. Pick your like and then execute the process to apply these. You can use the "Draw Your own" Option if all the none of the 3D animated backgrounds suit your taste.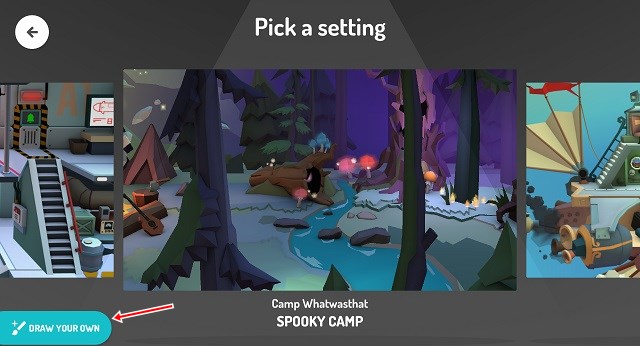 7. The next thing that this app toggles you on is the choosing of 3D character for your story, and there are multiple pre-defined styles from which you could choose from quickly or either use your drawings skills to make your character by tapping on the "Draw your own" Button. The pre-defined characters could also be edited by tapping on the edit button on each character's icon once these are selected.
8 After all that when the storyboard opens up, you have to place the characters on the screen wherever you like to set them up and then click on the Start button to let this app record every of the movement of the characters that you make by dragging them up. The full actions of the characters would be registered, and it would create up your final video of the story. Note that the characters you add to your storyline cannot be animated, but the story could be depicted through the movements of the characters only! For the sound, your device's mic would be used, and hence that would be added to your story.
9. At last, you, get the option to choose from various sounds to select up the one as the mood music for your animated video. Select your desired sound theme and set up the volume accordingly and after that just give up the name to your story. You could be able to either export this story video or share it with your friends!
So this all you need to know about using Google Toontastic 3D for creating the 3D moving stories. This post as written above is not compiled of too many advanced procedures, but there is only need for some simple steps that would be used in the Google Toontastic 3D so as to create 3D Animated Stories. Hope you would like the article, we would love to see your existence in the comments!
There is a button named Idea Lab from where you could be able to access the numerous animated stories made by the users all over. Using these videos you could get up the great idea for making your animated videos.
Create an account or log in to leave a reply
You need to be a member in order to leave a reply.
Log in
Already have an account? No problem, log in here.
Log in
---
Permissions in this forum:
You
cannot
reply to topics in this forum