Glo Free Data Day To come Up On September 28th 2017
Tue Sep 19, 2017 1:54 am by emmy
Glo had earlier announced August 11, 2017 a free data day, whereby every eligible customer will enjoy unlimited browsing but the plan was stoppedby NCC. 
But here is another free data day coming up..
According to glo
[i]All Glo customers can now enjoy a whole day of free data when they meet set of voice and/or data usage threshold within 7 days to the free data day.[/i]
Glo has officially …
[
Full reading
]
Comments: 1
How To Transfer Airtime Across Different Network
Tue Sep 19, 2017 12:13 am by Gab2
I bring you good news to my fellow Nigerians,as you can now transfer airtime across different networks using an amazing app called swap naija.
Swap Naija is an app which transfers airtime across different networks. Before now, transfer could only occur between the same network. But With Swap Naija, Nigerians can now send airtime to any telecommunication network.
I will show you the steps to …
[
Full reading
]
Comments: 1
Get Free Airtime from MTN Music Plus
Sun Sep 17, 2017 5:28 pm by Gab2
MTN music Plus Airtime and points addition is back though the process of getting more point is quit different from the previous method, in this post i will be sharing with you how to get points on MTN Music Plus and convert it to airtime.
HOW TO ACCUMULATE MORE POINTS..


Download Mtn musicplus from playstore   OR visit their Official website @   www.mpjamz.com 



Type your phone number(MTN …
[
Full reading
]
Comments: 0
Exchange Your points to airtime, MTN Music Plus is Back
Fri Sep 15, 2017 6:04 am by Emmi
This is a notification to the whole house that MUSIC PLUS AIRTIME is back.
If you had accumulated your bonus points,You can now redeem it for
#100
mtn airtime..
You can use the music + app to redeem your airtime or you can use the web @ 
www.mpjamz.com
 .
You may get an error message "we are currently on maintenance, check back later".
[url=https://servimg.com/view/19546542/394]
[
Full reading
]
Comments: 2
How To Find Out Who is Tracking You Through Your SmartPhone | With Just a Code
Thu Sep 14, 2017 5:50 pm by Gab2
Safety should always be our top priority. With the help of just a few short codes, you can find out more about the settings of your phone and work out whether or not your messages and information are protected and whether you're being tracked.
Bright Side has gathered together some of the …
[
Full reading
]
Comments: 0
Snows

Ultimate goal ✭✭✭✭✭✭

Posts

:

181




Points

:

867




Reputation

:

10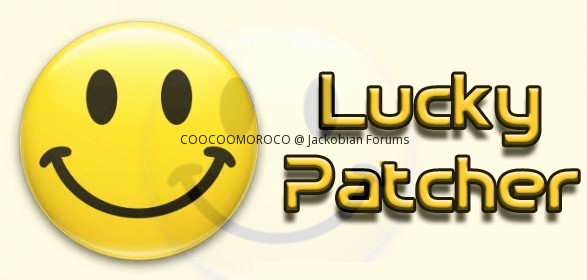 Hello Pals, I'm here again with an interesting but technical tutorial on how you can remove annoying Ads pop ups on Apps, such as VPN apps, Battery apps and the likes of them.
There are some apps that displays Adverts in such a manner that you will spend the whole of your day clicking on Close Ad ❎. It's very annoying. Though, that's one of the ways the developer earns from their app as you are using the app free of charge.
I don't really advice you to start removing Ads from apps. It's not advice-able, because that's the only way the developer earns from the app. You can only do this if you notice that the Ads pop up frequency is very high. That is, if it pops out ads too frequently, that's when you can think of disabling the Ads on that particular app.
Incase you don't know, Apps that pops out ads too frequently tends to run very slow, most especially if it's a VPN app. It will reduce the normal speed of your browsing, because the ads is running inside the app which allows it to pop out based on the frequency set for it to pop out.
HOW TO REMOVE ADVERTS IN ANDROID APPS USING LUCKY PATCHER
We are going to be using an app called Lucky Patcher for this operation. It's not a new app. It has been available for years now. I'm sure you might have heard of it somewhere somehow.
The app works on both rooted and unrooted Android device. So, you don't have to panic if your device is not rooted. I will be using a VPN for this tutorial. I will show you how i disabled ads from apps that displays ads too frequently. To be precise, i will be using AnonyTun VPN for this operation. Kindly follow me along.
I found out that AnonyTun VPN displays ads too frequently and it's so annoying and slows down my browsing speed when connected with the vpn. So, i had no choice than to disable Ad activities on the app.
>> First of all, download and install Lucky Patcher apk on your Android if you don't have it.

>> Open the app

>> Locate the app you want to remove Ads from

>> Tap on the app

>> You will see a Drop-down, tap on Open Menu of Patches

>> Tap on Remove Google Ads

>> Tap on Disable Ad Activities

>> Now, you have to watch carefully in this aspect. You will see a list of all available Packages used by the app. (You should see com.blablabla. That's called package)

>> Now, look carefully, you will see one package that ends with ads.AdActivity (you can only find it once)
remove-adverts-from-app

>> Now, tap on it. Fonts will automatically turn to Red.

>> Congratulations, you have successfully disabled Ads Activities on that particular app. You can then Launch the app. Henceforth, you will never see ads pop ups from that app. 

>> You can Enable ads activity again on that app, by just tapping on that package again - that ends with ads.AdActivity.
Create an account or log in to leave a reply
You need to be a member in order to leave a reply.
Log in
Already have an account? No problem, log in here.
Log in
---
Permissions in this forum:
You
cannot
reply to topics in this forum