Latest topics
»
2018/2019 Lagos State University (LASU) Acceptance Fee Payment Procedure
by
fastliker
Thu Nov 29, 2018 11:30 am
»
WAEC RESULT: Waec Releases 2018 August/September Results | Waec Gce Second series Exam
by
Emmi
Thu Nov 22, 2018 12:35 pm
»
2018/2019 Federal University, Lokoja (FULOKOJA) Postgraduate Admission Form
by
Emmi
Thu Nov 22, 2018 9:37 am
»
2018/2019 Ahmadu Bello University (ABU) Remedial & Basic Studies (IJMB) Admission Lists [1st & 2nd Batch]
by
Emmi
Thu Nov 22, 2018 8:22 am
»
2018/2019 Akwa Ibom State Polytechnic (AKWAIBOMPOLY) HND Admission List
by
Emmi
Thu Nov 22, 2018 7:46 am
»
2018/2019 Akwa Ibom State Polytechnic (AKWAIBOMPOLY) ND Admission List
by
Emmi
Thu Nov 22, 2018 7:31 am
»
2018/2019 Delta State Poly Otefe-Oghara (DESPO) ND Regular, HND & SPAT Admission Lists
by
Emmi
Thu Nov 22, 2018 7:07 am
»
[Download Video] Ayuz – Sho Mi
by
Emmi
Thu Nov 22, 2018 6:51 am
»
[Download Video] DopeNation x DJ Enimoney x Olamide – Naami
by
Emmi
Thu Nov 22, 2018 6:12 am
»
[Download Video] Victor AD – No Idea
by
Emmi
Thu Nov 22, 2018 5:55 am
»
[Download Music] Gentle Dee Ft. Zlatan Ibile – Ninu Aye
by
Emmi
Thu Nov 22, 2018 5:35 am
»
2018 Nov/Dec Neco Gce Government Objective and Essay Questions and Answers | Exam Runs
by
Emmi
Wed Nov 21, 2018 9:47 pm
»
[Download Music] Destiny Boy – One Ticket
by
Emmi
Wed Nov 21, 2018 7:44 pm
»
2018/2019 Obafemi Awolowo University (OAU) Admission List
by
Emmi
Wed Nov 21, 2018 5:55 pm
»
2018/2019 Adeyemi College of Education, Ondo (ACEONDO) Acceptance Fee Details
by
Emmi
Wed Nov 21, 2018 5:48 pm
»
2018/2019 Auchi Polytechnic (AUCHIPOLY) Change of Course Form
by
Emmi
Wed Nov 21, 2018 5:28 pm
»
2018/2019 Imo State Polytechnic (IMOPOLY) HND Regular & Evening Admission Lists
by
Emmi
Wed Nov 21, 2018 5:22 pm
»
2018/2019 Imo State Polytechnic (IMOPOLY) ND Regular & Evening Admission Lists
by
Emmi
Wed Nov 21, 2018 5:16 pm
»
Sule Lamido University (SLU) Maiden Convocation Ceremony Programme of Events
by
Emmi
Wed Nov 21, 2018 5:04 pm
»
Edo State Polytechnic (EDOPOLY) Maiden Convocation Ceremony Schedule & Notice to Graduands
by
Emmi
Wed Nov 21, 2018 4:45 pm
Top posting users this month
[Download Music] Gentle Dee Ft. Zlatan Ibile – Ninu Aye
Thu Nov 22, 2018 5:35 am by Emmi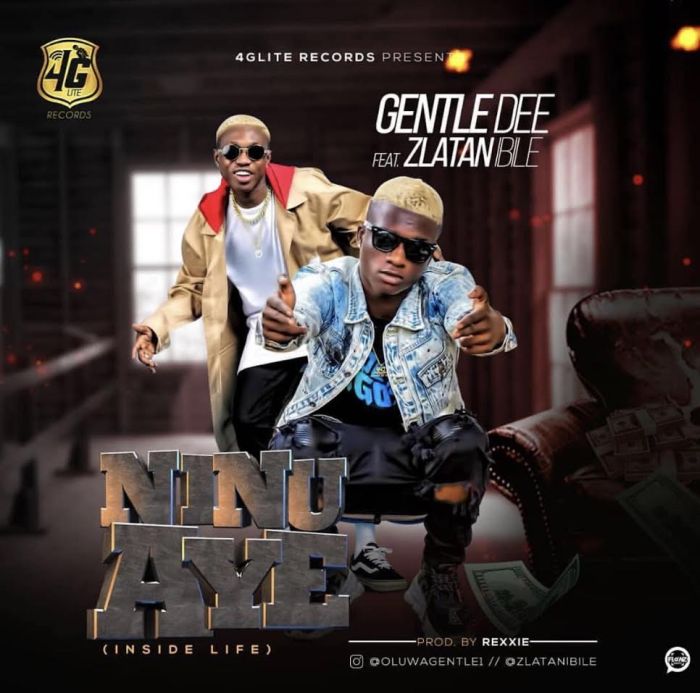 4G Lite Records presents
#GentleDee
as he hits us with an inducing super-b banger titled – "
Ninu Aye (Inside Life)
" featuring the
#Zlatan
Ibile a.k.a
Zanku
.
This beautiful song was produced by
Rexxie
. ENJOY!!!
Listen & Download "Gentle Dee Ft. Zlatan Ibile – Ninu Aye" below:-
---

Do …

[

Full reading

]
Comments: 0
[Download Music] Destiny Boy – One Ticket
Wed Nov 21, 2018 7:44 pm by Emmi
Destiny Boy
Releases "
One Ticket
"  Fuji Cover, SCG Entertainment/Hon Beeccy Music Inc Artiste Took A Total Turn And Gave Us One Of Africa's Most Trending Song One
Ticket The Fuji Version.
The Self Acclaimed Small But Mighty Who Broke Into The Music Scene 2017/As Be So Relentless In Dishing Out His Own Songs And Covers
Listen & Download …
[
Full reading
]
Comments: 0
[Download Music] Yemi Alade – Open, Close
Wed Nov 21, 2018 7:53 am by Emmi
Yemi Alade
is taking her lyrics "Back to back is not beans" seriously! Approximately 24 hours after the release of the authoritative "
Oga
", Alade shocks with another fresh track titled "
Open, Close
".
"Open Close" is a afrobeats banger that treats a sensitive topic. Check on it & Enjoy!!
Listen & Download "Yemi Alade – …
[
Full reading
]
Comments: 0
[Download Music] Yemi Alade – Oga
Wed Nov 21, 2018 7:46 am by Emmi
Yemi Alade
is in an authoritative mood on her new single titled "
Oga
". The highlife and afro-pop fusion number is produced by
Egar Boi
, who also produced Alade's smash "
How I Feel
".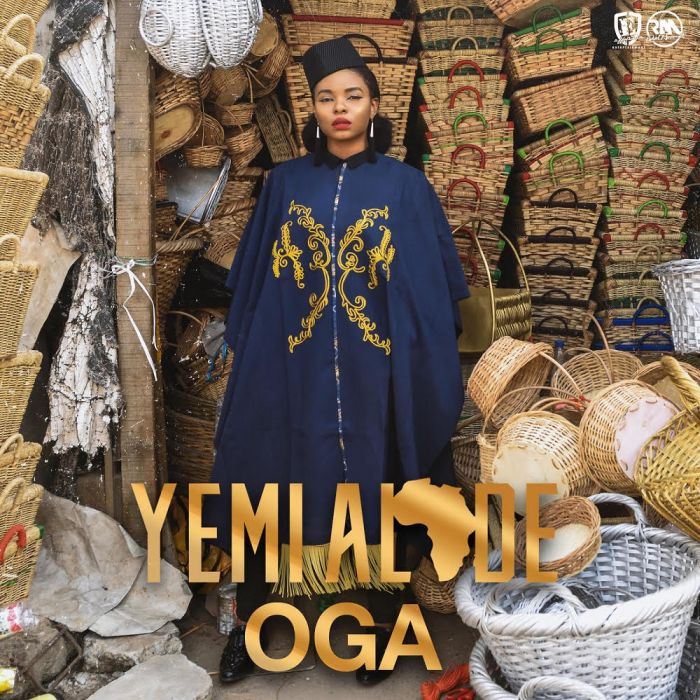 The stellar number shows Alade in her "
Mama Africa
" element, as she easily delivers yet another "bop".
"
Oga
" arrives with an engaging lyric …
[
Full reading
]
Comments: 0
[Download Music] YungPee – This Kind Thing
Wed Nov 21, 2018 3:51 am by Emmi
Henry Tebeda
popularly known as
#YungPee
comes through with a spanking new inspirational single.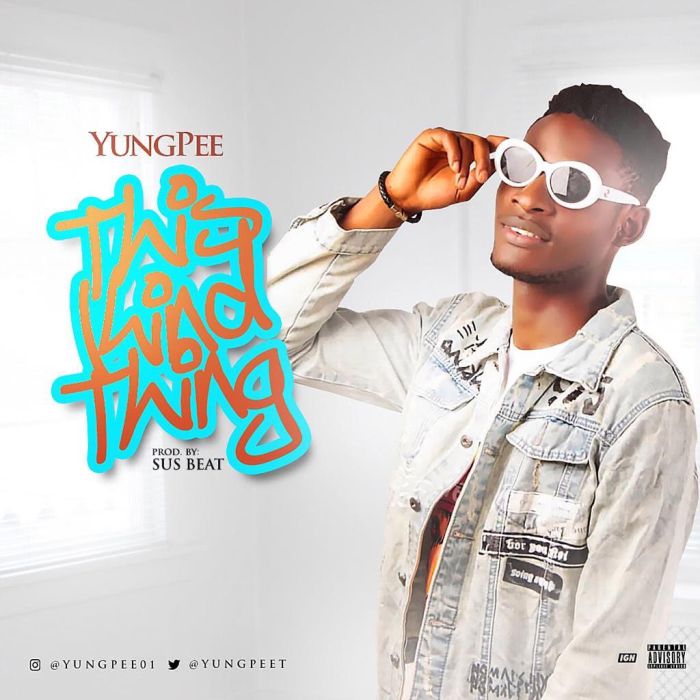 He titles it '
This Kind Thing
', produced by
Sus Beat
.
Listen & Download "YungPee – This Kind Thing" below:-
[
Full reading
]
Comments: 0
emmy

Ultimate goal ✭✭✭✭✭✭

Posts

:

196




Points

:

1334




Reputation

:

15



If you are an Android user and you don't take cellular data usage for granted, here are the tips ypu can follow to reduce the data consumption of your mobile device.


1. Turn on data compression on Chrome!


Most of you are probably Android supporters. And hence, you are also likely Chrome users. Did you know Google's popular browser has a feature that can reduce data consumption significantly? Google states this option should save you about 50% in data. All without you even feeling a difference. In fact, you may feel some changes – browsing will get faster!


What Chrome's data compression option does is route all your web browsing through Google's servers. The Search Giant then takes the website's data, compresses it, optimizes it for the smaller screen and sends it back to your device.


All you have to do is open Chrome, tap on the 3-dot menu button and select Settings. Click onData Saver and then toggle the option in the top-right corner. You are done!


2. Restrict background data


Some apps just spend too much data, even when the smartphone is not in use. It's actually one of the greatest features on Android, as background data allows you to keep everything updated and monitored while you are off doing other things. The deal here is that not every app needs to stay active at all times.


Go into Settings > Data Usage and select the app you want to restrict data for. In the stats you will see two types of data: foreground and background. If you find background data is too high and you don't need the app to stay active, simple toggle the switch that is labeled as "Restrict app background data".


3. Update apps only via WiFi


This one is a bit of an obvious one for many of us, but plenty of users out there continue updating their applications over cellular connections. This is OK if you choose to do it, but how many times have you noticed all your apps were auto-updated without your consent, spending all them precious GBs? Hopefully not too often, but if this is an issue, we can show you how to stop it from happening again.
Just open the Google Play Store and tap on the hamburger menu button (three horizontal lines parallel to each other). Hit the Settings option and then select the "Auto-update apps" button. Hit "Auto-update apps over WiFi only".


4. Keep an eye on your account syncing settings


We love our active syncing and push notifications, but having these also means the phone has to keep checking servers for any new content. You must also realize many apps and services are set to keep sync by default, and often we don't even use them!


This is why you should keep an eye on your account syncing options. Just go to Settings > Accounts. For the sake of showcasing useless services, let's just jump into your Google accounts and select your most used one. In my case, all toggles are turned on, so I am syncing app data, Calendar, Chrome, Contacts, Docs, Drive, Gmail, Google Fit, Opinion Rewards, Photos, Play Music, Google+, Keep, Slides and many others. Now, I know for a fact I don't use about 20% of these, so I can turn them off and save myself some precious data! Do the same for other accounts, as well.




6. Avoid streaming content


As much as we hate it, it is the awesome stuff that uses up the most data. This includes streaming videos and music, as well as looking through high quality images or GIF files. Try to avoid these at all costs if you really want to take care of your internet usage.


Now, we know a smartphone is worthless without your media, but there are ways to stay entertained responsibly. Users can opt for storing music and videos locally. If you absolutely must stream, make sure you jump into the settings and set quality at lower rates. Likewise, you can decrease resolution in YouTube and other video streaming apps.


7. Cache everything, Whenever you can!


Certain apps allow for storing data locally. These include popular ones like Google Maps and Google Play Music. Make sure you cache as much content as you can while you are on a WiFi network. Then you can go out and enjoy your content without spending any of your precious data.
Snows

Ultimate goal ✭✭✭✭✭✭

Posts

:

295




Points

:

1600




Reputation

:

15



segiade

Active member✭✭✭

Posts

:

18




Points

:

606




Reputation

:

0



emmy

Ultimate goal ✭✭✭✭✭✭

Posts

:

196




Points

:

1334




Reputation

:

15



emmy

Ultimate goal ✭✭✭✭✭✭

Posts

:

196




Points

:

1334




Reputation

:

15



Create an account or log in to leave a reply
You need to be a member in order to leave a reply.
Log in
Already have an account? No problem, log in here.
Log in
---
Permissions in this forum:
You
cannot
reply to topics in this forum