Airtel offer | Get 3GB worth of Data with Just 200Naira
Sat Sep 23, 2017 3:05 am by Snows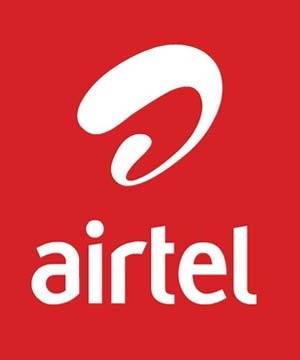 Airtel is here again  with a super speedy 3GB worth of Data with Just 200Naira ,
 Airtel is one of the Top communication networks in Nigeria
offering cheap internet access to their subscribers. Airtel has
a wide range of internet packages for Android , Blackberry ,
iPhone and Laptop users.
In this article  I will share with you a …
[
Full reading
]
Comments: 3
Stream Videos for free with Your 9mobile Sim
Fri Sep 22, 2017 9:50 pm by Emmi
Hello Technicians 
Did you know that video streaming is free on 9mobile Nigeria?..
Etisalat recently changed to 9mobile and since then,they've been launching cool packages and gifting out mind blowing bonuses..       
The question is ,how can I be eligible for the 
9mobile video streaming?
HOW TO BE ELIGIBLE FOR …
[
Full reading
]
Comments: 1
How To Subscribe and Unsubscribe from MTN Night data Plan | 500MB for 25Naira
Thu Sep 21, 2017 8:43 am by Emmi
Mtn Night data
 is one of the best of all data plan for all heavy Internet users, this 
night
 data plan let you to browse and download a files up to 500mb for just 25 Naira only. 
In  as much as it is only use able at night, it is the most reliable and cheap data for Mtn  users in Nigeria. Coming up Mtn  recently introduced  an Auto renewed night data plan which was formally a day to day …
[
Full reading
]
Comments: 0
Glo Free Data Day To come Up On September 28th 2017
Tue Sep 19, 2017 1:54 am by emmy
Glo had earlier announced August 11, 2017 a free data day, whereby every eligible customer will enjoy unlimited browsing but the plan was stoppedby NCC. 
But here is another free data day coming up..
According to glo
[i]All Glo customers can now enjoy a whole day of free data when they meet set of voice and/or data usage threshold within 7 days to the free data day.[/i]
Glo has officially …
[
Full reading
]
Comments: 1
How To Transfer Airtime Across Different Network
Tue Sep 19, 2017 12:13 am by Gab2
I bring you good news to my fellow Nigerians,as you can now transfer airtime across different networks using an amazing app called swap naija.
Swap Naija is an app which transfers airtime across different networks. Before now, transfer could only occur between the same network. But With Swap Naija, Nigerians can now send airtime to any telecommunication network.
I will show you the steps to …
[
Full reading
]
Comments: 1
emmy

Ultimate goal ✭✭✭✭✭✭

Posts

:

120




Points

:

683




Reputation

:

9



Here Comes
@emmy
again, Today i will share with you tips on how to charge your mobile phones to avoid spoilage.
We all know that our smartphone batteries are bad as they hardly last a day. But it is partially our fault because we are  charging them the wrong way whole time
Most of us (including me) have a belief that charging our smartphones in small bursts will result in some long-term damage to their batteries and that it is better to charge the mobile when they are below 5%.
But we just couldn't be more wrong.
As a matter of fact a site from battery company Cadex named Battery University shows how the lithium-ion batteries in our smartphones are very sensitive to their own versions of 'stress'. And, like us humans, extended stress could damage our smartphone battery's lifespan.
If you want to keep your mobile battery in top condition and get  a full day of charge without  worrying, then you have to change a few things.
Do not keep it plugged in when it's fully charged
According to the Battery University, leaving your phone plugged in when it is fully charged just  like we might overnight, is very bad for the battery in long run.
Once your phone reached 100 percent charge, it will get 'trickle charges' to keep itself  at 100 percent while it is plugged in. This keeps the battery in a very high-stress and high-tension state, this wears down the chemistry within it.
The Battery University gives a bunch of scientific detail and explanation to this, but it sums it up nicely: "When fully charged remove the battery" from the charging device. "This is just like relaxing the muscles after exercise." You would be in a pretty miserable state if you worked out nonstop for hours and hours.
Plug in your phone whenever you can
As it turns out that the batteries in our smartphones are much better if we charge them occasionally throughout the day instead of just plugging them in for a large charging session when they are empty.
Charging our phone when it loses a 10 percent of charge would be the best case scenario, according to the Battery University. So, it is fine to plug in and unplug multiple times a day.
This keeps your smartphone battery to perform optimally for longer time, and it also keeps it topped up throughout the day.
Share with friends and Family for the safety of their phones
Snows

Ultimate goal ✭✭✭✭✭✭

Posts

:

182




Points

:

875




Reputation

:

10



emmy

Ultimate goal ✭✭✭✭✭✭

Posts

:

120




Points

:

683




Reputation

:

9



Snows wrote:Nice one broh
thanks you're welcome
Create an account or log in to leave a reply
You need to be a member in order to leave a reply.
Log in
Already have an account? No problem, log in here.
Log in
---
Permissions in this forum:
You
cannot
reply to topics in this forum