Latest topics
»
2018/2019 Lagos State University (LASU) Acceptance Fee Payment Procedure
by
fastliker
Thu Nov 29, 2018 11:30 am
»
WAEC RESULT: Waec Releases 2018 August/September Results | Waec Gce Second series Exam
by
Emmi
Thu Nov 22, 2018 12:35 pm
»
2018/2019 Federal University, Lokoja (FULOKOJA) Postgraduate Admission Form
by
Emmi
Thu Nov 22, 2018 9:37 am
»
2018/2019 Ahmadu Bello University (ABU) Remedial & Basic Studies (IJMB) Admission Lists [1st & 2nd Batch]
by
Emmi
Thu Nov 22, 2018 8:22 am
»
2018/2019 Akwa Ibom State Polytechnic (AKWAIBOMPOLY) HND Admission List
by
Emmi
Thu Nov 22, 2018 7:46 am
»
2018/2019 Akwa Ibom State Polytechnic (AKWAIBOMPOLY) ND Admission List
by
Emmi
Thu Nov 22, 2018 7:31 am
»
2018/2019 Delta State Poly Otefe-Oghara (DESPO) ND Regular, HND & SPAT Admission Lists
by
Emmi
Thu Nov 22, 2018 7:07 am
»
[Download Video] Ayuz – Sho Mi
by
Emmi
Thu Nov 22, 2018 6:51 am
»
[Download Video] DopeNation x DJ Enimoney x Olamide – Naami
by
Emmi
Thu Nov 22, 2018 6:12 am
»
[Download Video] Victor AD – No Idea
by
Emmi
Thu Nov 22, 2018 5:55 am
»
[Download Music] Gentle Dee Ft. Zlatan Ibile – Ninu Aye
by
Emmi
Thu Nov 22, 2018 5:35 am
»
2018 Nov/Dec Neco Gce Government Objective and Essay Questions and Answers | Exam Runs
by
Emmi
Wed Nov 21, 2018 9:47 pm
»
[Download Music] Destiny Boy – One Ticket
by
Emmi
Wed Nov 21, 2018 7:44 pm
»
2018/2019 Obafemi Awolowo University (OAU) Admission List
by
Emmi
Wed Nov 21, 2018 5:55 pm
»
2018/2019 Adeyemi College of Education, Ondo (ACEONDO) Acceptance Fee Details
by
Emmi
Wed Nov 21, 2018 5:48 pm
»
2018/2019 Auchi Polytechnic (AUCHIPOLY) Change of Course Form
by
Emmi
Wed Nov 21, 2018 5:28 pm
»
2018/2019 Imo State Polytechnic (IMOPOLY) HND Regular & Evening Admission Lists
by
Emmi
Wed Nov 21, 2018 5:22 pm
»
2018/2019 Imo State Polytechnic (IMOPOLY) ND Regular & Evening Admission Lists
by
Emmi
Wed Nov 21, 2018 5:16 pm
»
Sule Lamido University (SLU) Maiden Convocation Ceremony Programme of Events
by
Emmi
Wed Nov 21, 2018 5:04 pm
»
Edo State Polytechnic (EDOPOLY) Maiden Convocation Ceremony Schedule & Notice to Graduands
by
Emmi
Wed Nov 21, 2018 4:45 pm
Top posting users this month
[Download Music] Gentle Dee Ft. Zlatan Ibile – Ninu Aye
Thu Nov 22, 2018 5:35 am by Emmi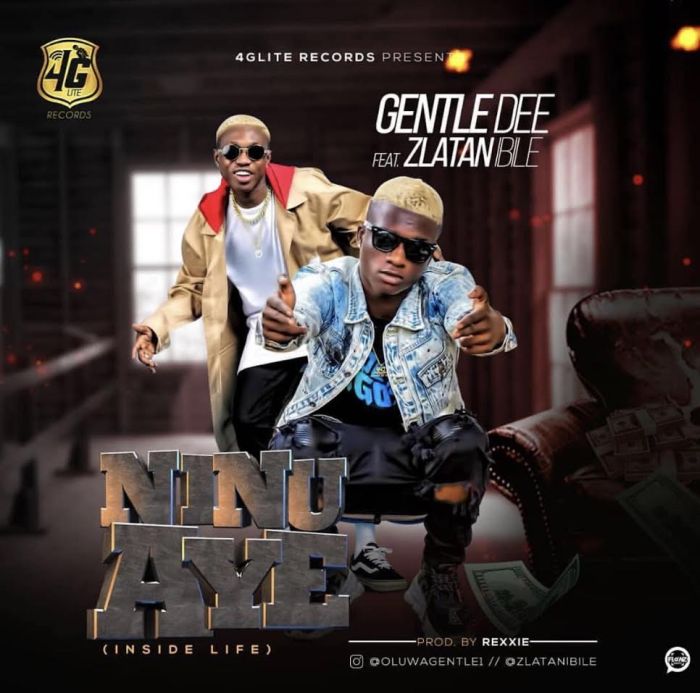 4G Lite Records presents
#GentleDee
as he hits us with an inducing super-b banger titled – "
Ninu Aye (Inside Life)
" featuring the
#Zlatan
Ibile a.k.a
Zanku
.
This beautiful song was produced by
Rexxie
. ENJOY!!!
Listen & Download "Gentle Dee Ft. Zlatan Ibile – Ninu Aye" below:-
---

Do …

[

Full reading

]
Comments: 0
[Download Music] Destiny Boy – One Ticket
Wed Nov 21, 2018 7:44 pm by Emmi
Destiny Boy
Releases "
One Ticket
"  Fuji Cover, SCG Entertainment/Hon Beeccy Music Inc Artiste Took A Total Turn And Gave Us One Of Africa's Most Trending Song One
Ticket The Fuji Version.
The Self Acclaimed Small But Mighty Who Broke Into The Music Scene 2017/As Be So Relentless In Dishing Out His Own Songs And Covers
Listen & Download …
[
Full reading
]
Comments: 0
[Download Music] Yemi Alade – Open, Close
Wed Nov 21, 2018 7:53 am by Emmi
Yemi Alade
is taking her lyrics "Back to back is not beans" seriously! Approximately 24 hours after the release of the authoritative "
Oga
", Alade shocks with another fresh track titled "
Open, Close
".
"Open Close" is a afrobeats banger that treats a sensitive topic. Check on it & Enjoy!!
Listen & Download "Yemi Alade – …
[
Full reading
]
Comments: 0
[Download Music] Yemi Alade – Oga
Wed Nov 21, 2018 7:46 am by Emmi
Yemi Alade
is in an authoritative mood on her new single titled "
Oga
". The highlife and afro-pop fusion number is produced by
Egar Boi
, who also produced Alade's smash "
How I Feel
".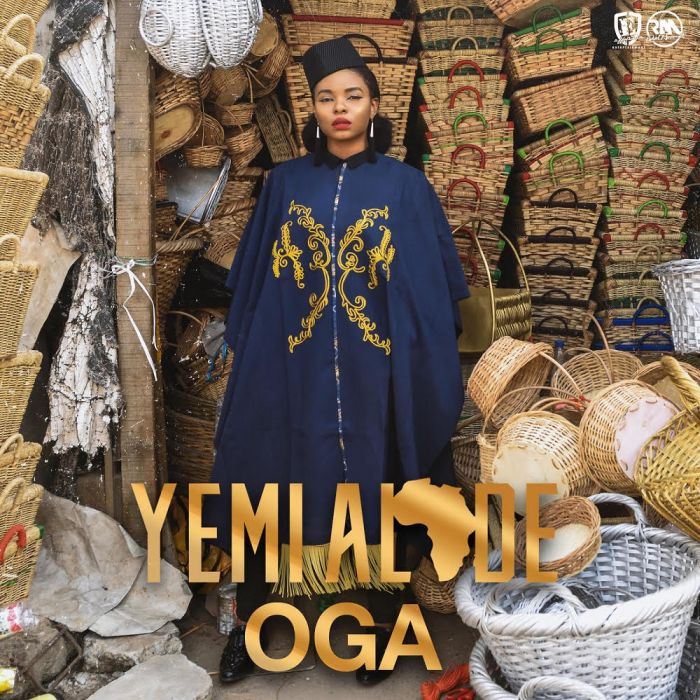 The stellar number shows Alade in her "
Mama Africa
" element, as she easily delivers yet another "bop".
"
Oga
" arrives with an engaging lyric …
[
Full reading
]
Comments: 0
[Download Music] YungPee – This Kind Thing
Wed Nov 21, 2018 3:51 am by Emmi
Henry Tebeda
popularly known as
#YungPee
comes through with a spanking new inspirational single.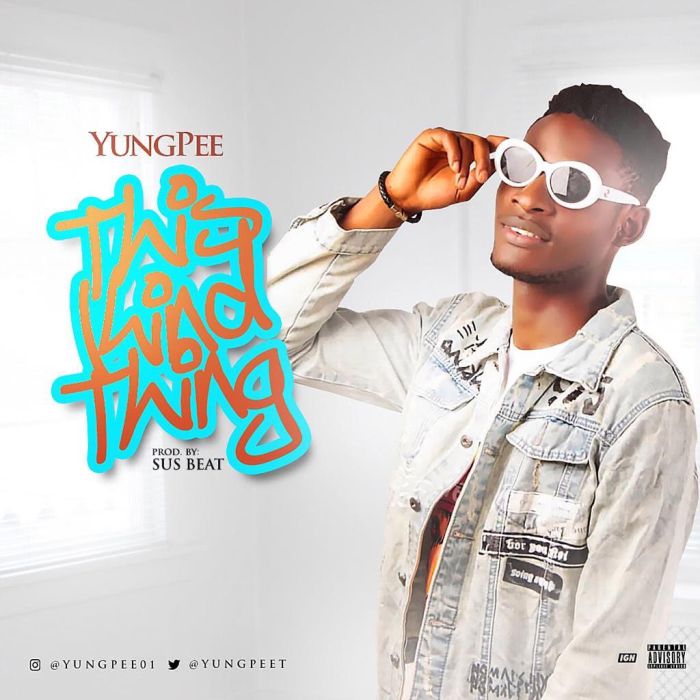 He titles it '
This Kind Thing
', produced by
Sus Beat
.
Listen & Download "YungPee – This Kind Thing" below:-
[
Full reading
]
Comments: 0
Peter1

Master✭✭✭✭

Posts

:

38




Points

:

886




Reputation

:

5



Free utility KingoRoot makes it a snap to take total control of just about any Android smartphone. Here's how to use it.
Rooting is the Android equivalent of jailbreaking, a means of unlocking the operating system so you can install unapproved apps, deleted unwanted bloatware, update the OS, replace the firmware, overclock (or underclock) the processor, customize anything and so on.
Of course, for the average user, this sounds like -- and can be -- a scary process. After all, "rooting" around in your smartphone's core software might seem like a recipe for disaster. One wrong move and you could end up with bricked handset.
Thankfully, there's a utility that makes rooting a one-click affair: KingoRoot. It's free and it works -- though not with all devices.
I originally tested Kingo on a Virgin Mobile Supreme and Asus Nexus 7; the process proved quick and easy. More recently, I used it to root a OnePlus One, and this time it was even easier -- because an app did all the work.
However, I couldn't get the utility to work on a Verizon Samsung Galaxy S6. Your mileage may vary, of course, and I definitely recommend checking the compatibility list before proceeding. (Even if your device isn't on it, the utility may work with it.) Here's how to get started.
The app version
The easiest way to use KingoRoot is to install the app version, which literally performs the root process with just one tap.
In fact, the only complicated part is actually getting that app onto your Android device. That's because it's not available in the Google Play Store; instead, you must download the KingoRoot APK and manually install it.
Ideally, you'll just point your device's mobile to the KingoRoot Android page and download it directly. If that doesn't work for some reason, or you're working from your PC, download the APK and email it to yourself as an attachment. Then, on your device, open that e-mail and download that attachment.
To install it, however, you'll need to make sure your device is set to allow apps from unknown sources. In most versions of Android, that goes like this: Head to Settings, tap Security, scroll down to Unknown Sources and toggle the switch to the on position.
Now you can install KingoRoot. Then run the app, tap One Click Root, and cross your fingers. If all goes well, your device should be rooted within about 60 seconds. (On my aforementioned Galaxy S6, the process made it to 90 percent, then the phone crashed and rebooted. Luckily, no harm done.)
The desktop version
Kingo's support pages suggested I might have better luck with the Galaxy S6 if I tried the Windows version of KingoRoot. Here's that process:
No adware! Leave this box unchecked and be sure to click Decline during installation.
Screenshot by Rick Broida/CNET
Step 1: Download and install KingoRoot for Windows, making sure to leave unchecked the option to "Install Yahoo powered Chromium browser" and then click Decline to prevent any other adware incursions.
Step 2: Enable USB debugging mode on your phone. If it's running Android 4.0 or 4.1, tap Settings, Developer Options, then tick the box for "USB debugging." (You may need to switch "Developer options" to On before you can do so.) On Android 4.2, tap Settings, About Phone, Developer Options, and then tick USB debugging." Then tap OK to approve the setting change.
On Android 4.3 and later (including 5.0, though this also applies to some versions of 4.2), tap Settings, About Phone, then scroll down to Build Number. Tap it seven times, at which point you should see the message, "You are now a developer!"
With that done, tap Settings, About Phone, Developer Options, and then tick USB debugging." Then tap OK to approve the setting change.
Step 3: Run Android Root on your PC, then connect your phone via its USB sync cable. After a moment, the former should show a connection to the latter. Your device screen may show an "Allow USB debugging?" pop-up. Tick "Always allow from this computer," then tap OK.
Step 4: Click Root, then sit back and wait while the utility does its thing. After a few minutes, my Galaxy S6 got to 70 percent, and then the phone once again crashed and rebooted. Again, your mileage can (and most likely will) vary.
And that's all there is to it. If you decide you want to reverse the process, just run Android Root again, connect your phone, then click Remove Root. (Same goes for the app version, more or less.)
Now, what should you do with your rooted phone? Hit the comments to share your favorite options.
SOurce> Cnet.com
Gab2

Master User✭✭✭✭✭

Posts

:

54




Points

:

891




Reputation

:

2



Hey,  I find it hard Rooting my Hotnote Android  phone,  please can you help me out?
Create an account or log in to leave a reply
You need to be a member in order to leave a reply.
Log in
Already have an account? No problem, log in here.
Log in
---
Permissions in this forum:
You
cannot
reply to topics in this forum